Disclaimer: This post may contain affiliate links, meaning we get a small commission if you make a purchase through our links, at no cost to you. For more information, please visit our Disclaimer Page.
Apple went in an entirely different direction in the face of competing devices such as Google Chrome, Firesticks, and Roku devices. Instead of a small, plug-in device, Apple TVs look much like the Mac Minis and their functionality and features are pretty incredible, until they aren't.
An Apple TV that isn't working (presenting a black screen, frozen, or presenting no screen at all), could be a number of issues, including Match Dynamic Range problems, Match Framerate, standard glitching, HDMI connections, WiFi, and more.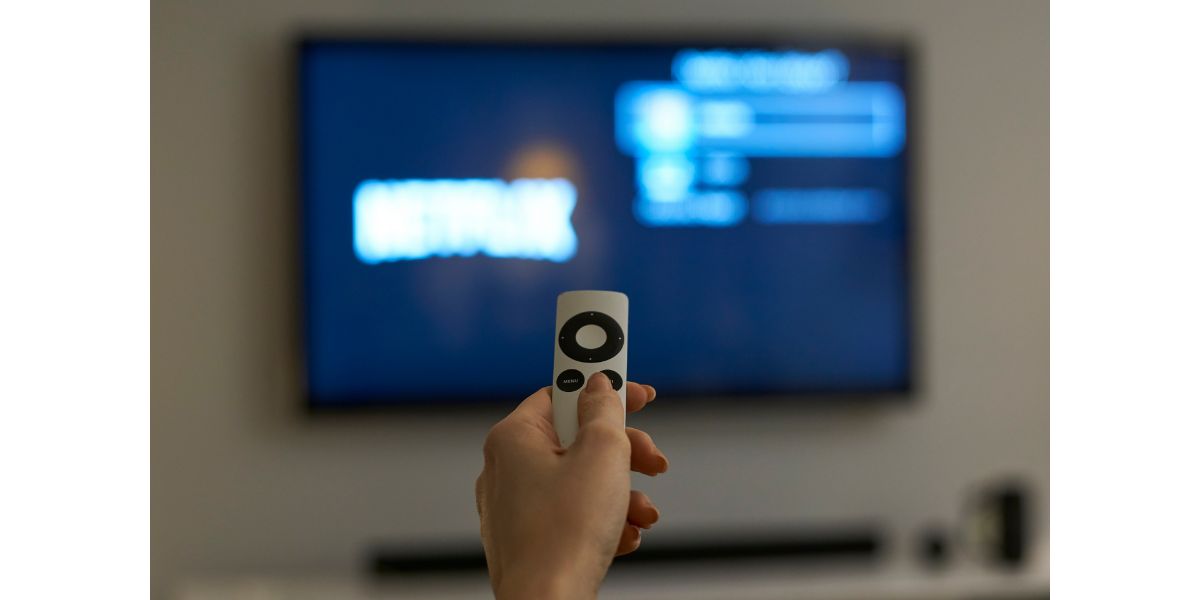 "Not working" is a bit broad, but we'll cover all of the common issues that might be keeping your Apple TV from firing on all cylinders. For the most part, Apple TV devices are well-made and function just like you would expect from any premium Apple product.
1. Black Screen or Failure to Turn On
We'll tackle this one first because, if you have a black screen, there's not much else you can do with any other issues. This usually occurs right after you see the all-too-familiar Apple logo. Once the logo disappears…nothing.
You first need to look for the LED on the front of the Apple TV device. Is it on? If the light is on, you will see it. If it's not on, that means your Apple TV is not getting any power. Check to see if it's not plugged in. If it is, do the following steps:
Unplug the power cord from the back of the Apple TV device
After 30 seconds, plug it back in
Be sure that it's plugged into the wall while you're waiting
If it's plugged into a power strip, be sure that the power strip is on
Switch to a different outlet if necessary
Check to see if your Apple TV "On" indicator light (its bright white) is blinking
If the light blinks, you must factory reset the device. While Apple doesn't delve deeply into the root causes of a blinking LED indicator, it simply means there's an issue that can't be solved to a point where you can turn the device on. You have to reset it.
2. Factory Reset
This is naturally the next step to follow the blinking light issue from above. It's not the ideal solution and we usually reserve it for last on these troubleshooting guides because it's the last thing you want to do.
You'll need to plug the device into your PC to do a factory reset without a remote or without being able to access the device through the TV or app.
Remove any of the cables attached to your Apple TV
On your PC or Mac, open up iTunes
Make sure iTunes is updated to its latest version
Plug the Apple TV into the computer with a USB cable
The Apple TV Icon should pop up in the left column of the iTunes screen
Select the Apple TV logo
Select "Summary"
Select "Apple TV"
Select "Restore Apple TV"
Allow the process to complete
Return to the TV and plug the Apple TV back in
If you use iCloud or the Apple TV app, you should be able to get back everything you lost, thanks to iCloud, which will retain at least some of your info even with the free, small-data amount.
3. Use a Different HDMI Port
This may sound a little simplistic and simple but that's the way of troubleshooting. In fact, when something goes wrong, it almost always seems to be a lot more devastating than it really is. Try plugging your Apple TV into a different HDMI port. Nowadays, most TVs have several.
4. Apple TV Is Not Connecting to Your WiFi
Without WiFi, your Apple TV won't function as it should. It's similar to losing both cellular data and WiFi on your smartphone. Whenever that happens, the phone is a very expensive paperweight.
When you lose data and WiFi, odds are good you're out of phone call range as well.
The Apple TV isn't much different, though you will still have some degree of control to check through your settings and see if you can find out what the problem is.
A lot of people have routers with multiple channels on them. Those multiple channels reside within multiple bandwidths as well.
Sometimes, this can knock your Apple TV off the WiFi you're used to it using.
Go to the home screen
Select "Settings"
Select "Network"
Observe which network your Apple is currently connected to
Try and connect other devices to that same network
Reset your router if necessary
5. Full System Reboot
When we say "full-system," we mean resetting your entire network—modem, router, TV, Apple TV, etc. You want to do this in order, however, with the Apple TV both going off and coming on last in the process.
Start with your modem. Most people have gateways from their ISPs. A gateway is just a modem with a built-in router. Some people have a modem and a router connected to the modem.
Regardless, start with the modem, then the router. Or, just start with the Gateway.
Unplug your Gateway or modem/router from the fiber of the coax cable
Unplug them from the power
Unplug your TV from the power
Unplug your Apple TV from the power
Wait a full, five minutes
Plug in your Gateway or modem/router coax or fiber
Plug them both (or just the gateway) back into the power outlet
Wait until the gateway cycles back up and you have WiFi internet access with other devices
Plug in the TV and ensure that it's on and connected to the internet (if it's a smart TV
Plug in the Apple TV device and allow it to power up
No matter what, this will reduce clutter in your network and allow you to start again with a clean, simple slate.
6. Apple TV is Frozen
Occasionally, if you own an Apple TV device or any other device that is more complicated than a calculator, you will reach a point where the device freezes. Fortunately, fixing a frozen Apple TV is as simple as fixing simpler, frozen devices.
Simply power it down by simultaneously holding the Menu and Home buttons on your Apple Remote. Or, you can unplug the Apple TV device, wait about half a minute, and plug it back in again.
7. Not Streaming Content
When you press the play button and absolutely nothing happens, it can be pretty disheartening. It's usually just a glitch somewhere, and one of the best ways to fix it is to do a quick restart within the system.
Access the Settings Menu
Select System or General
Select Restart
It's that simple. Of course, it could be that you have no internet connection or the connection you do have is nowhere near what it needs to be.
Content on the lower-end, Apple TV HD device requires at least 8 Mbps to stream effectively, without freezing or buffering.
Final Thoughts on Apple TV Not Working
The above, seven troubleshooting tips are the most common issues people that own Apple TV devices encounter.
Hopefully, this guide will not only straighten out your situation but also give you some good information regarding navigating the OS and dealing with the physical device itself.
Even though the above list includes common problems, that is not a statement on the efficacy of Apple devices.
They usually run just fine, without a hitch. If not, now you have some groundwork to get started troubleshooting and hopefully enjoying your Apple streaming service once again.