Disclaimer: This post may contain affiliate links, meaning we get a small commission if you make a purchase through our links, at no cost to you. For more information, please visit our Disclaimer Page.
At the heart of every computer is its CPU, or central processing unit. This is the piece that, at the most basic level, moves the binary switches that come together by the millions to form computer code. The quicker it can move each switch, the more calculations it can make and the faster a computer can run.
Although each switch is measured in microscopic increments, they all work on the same general principle of whether or not electricity is moving through the switch at any one time. Although manufacturers try to minimize this, any medium of electricity will provide some resistance to the current.
Resistance to electricity in any material can cause it to heat up, and eventually melt. This is the principle behind fuses. When too much electricity passes through a fuse, it melts, stopping the current and preventing the damage from happening inside the load.
A CPU has the same problem, multiplied by each one of the many millions of switches it contains. Meltdowns in the CPU render it instantly inoperable and can easily damage the other components of your computer as well.
It should be clear, then why it is important to have an accurate gauge of your CPU's temperature. Here are five of the best programs to let you know what's going on inside your computer.
Related Article: How to Monitor CPU & GPU Temp in Windows
Our Best CPU Temp Monitor Reviews and Comparisons
1. Atera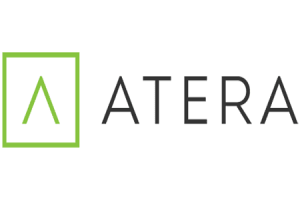 Product Highlights
A wide array of remote system monitoring tools that allow an administrator to check up on multiple devices throughout their network.
Features
Remote monitoring of multiple devices
Network discovery and connected devices control
Physical status of connected hardware
Mobile and desktop platforms
What We Like About Atera
This software is exceptionally inclusive and allows for full and secure monitoring of your entire system.
What We Don't Like About Atera
Quality costs – this is a subscription-based service that can add up very quickly.
PROS
Network load monitoring
Extensive real-time support
Fully operational mobile platform
Multiple plans for different needs
Network security support
CONS
Paid subscription required
Not recommended for single devices or home networks
2. ManageEngine OpManager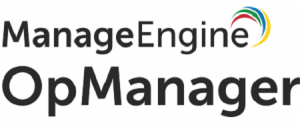 Product Highlights
A system monitoring tool with a number of alert options to keep you up to date on your computer's status.
Features
Windows and Linux enabled
Sends alerts by email, SMS, or a number of messenger apps
Allows long-term system use analysis
Custom device definition for home-built computers
What We Like About ManageEngine OpManager
Never get caught unawares by unusual activity again – this program will send an alert to your email, SMS, desktop, or messenger apps, as you please.
What We Don't Like About ManageEngine OpManager
Installation is not standardized – the software vendor must supply a custom quote and service to each client.
PROS
Emphasis on user alerts
Analytical package
Supports Windows and Linux systems
Customizable alert thresholds
Unknown device registry
CONS
High maintenance
Not supported on iOS
3. HWMonitor

Product Highlights
This program comes for free and allows thorough hardware monitoring of a Windows computer.
Features
Local or remote connection
Detailed hardware statistics
Automatic device health display
Implements smart cooling procedures
What We Like About HWMonitor
Although there is a paid version with greater capabilities, this tool provides comprehensive temperature monitoring even with the free trial version.
What We Don't Like About HWMonitor
The user interface and remote connections are not on the same level as other temperature monitors.
PROS
Simple to use
Low space requirements
Monitors more hardware than just the CPU
Free to install
Compatible with extension hardware like added graphics cards
CONS
No remote monitoring
Poor user interface and readouts.
4. Open Hardware Monitor

Product Highlights
An open-source monitoring solution for those wanting to look after their system on a shoestring budget.
Features
Temperature gauge
Fan speed and motor status
Processor clock speed
Customizable desktop widget
What We Like About Open Hardware Monitor
As an open-source program, the software is highly adaptable and can be integrated with many systems and services without undue effort.
What We Don't Like About Open Hardware Monitor
This program is far more rudimentary than the others and can be hard to read or run properly without an advanced background in computers
PROS
Open-source adaptability
Free to use
Low system requirements
Compatible with older systems
Useable on modified computers
CONS
Basic user interface
Relatively little information collected or displayed/li>
5. Core Temp

Product Highlights
A platform that allows you to pick and choose which features are in use at any one time, giving you the experience you need
Features
Distinct visual plug-in
Mobile monitoring extension
Separate thermal sensor to avoid inaccuracies from motherboard temperature
What We Like About Core Temp
This tool mounts its temperature processor outside the motherboard so as not to pick up the motherboard temperature instead of the CPU
What We Don't Like About Core Temp
You will need to personally activate many of the features for them to be useful.
PROS
Desktop widget
Temperature gauge set away from the CPU
High backwards compatibility, to XP
Special optimizations for several leading chipmakers
Useful mobile application
CONS
Many pay-to-use features
Commercial version is not publically available
Final Verdict
The importance of maintaining good server health is hard to overstate, and a crucial piece of that is ensuring that the CPU doesn't malfunction. With these in mind, pick out a program that looks suitable for your needs and you should be set to start taking a closer look at your CPU health.
For larger systems, you might even consider using some free and paid programs in tandem, with one of them a local monitor and the other sending data back to the system administrator. This will provide an important measure of redundancy and allow you two reports to compare in case something slips past one of the tools.
It is worth noting that although many of the tools for monitoring a larger system tend to be paid subscriptions, they can easily save many times their cost in repair or replacement. A larger system will tend to more easily overwhelm the free versions, and often present challenges that a free monitor is simply not designed to meet.
Keep in mind that these systems are only as good as the person monitoring them – if one of them triggers an alert, it will be up to a human to fix the problem. Try to maintain a margin of error from the suggested norms to avoid accidental overheating.