Disclaimer: This post may contain affiliate links, meaning we get a small commission if you make a purchase through our links, at no cost to you. For more information, please visit our Disclaimer Page.
The BAD_POOL_CALLER error is one of many Blue Screens Of Death (BSOD) errors, which affects many Windows computers.
When this error occurs, it will suddenly freeze the computer at a blue screen with the "BAD_POOL_CALLER" error message displayed.
It commonly happens in many versions of Windows OS, including Windows Vista, 7, 8, 8.1 and Windows 10. The error can occur anytime when you are working on your Windows computer.
Many users who get this BSOD error have reported their computers continuously looping with the error.
This article will explain what a BAD_POOL_CALLER error message means, and what you can do to fix it.
---
What Does BAD_POOL_CALLER Mean?
The "Bad Pool Caller" error message is what is shown by Windows OS when it's unable to read a file or setting that it needs. Windows OS keeps a series of needed files inside the "data pool."
This data pool is like an immediate repository for Windows, allows it to read all needed files whenever it needs them.
The "Bad Pool Caller" BSOD error occurs when Windows can't read a specific file or settings that it needs; then it will force to crash and reboot itself.
To fix this BSOD error on your Windows computer, there are several methods you can apply which we are going to explain in this article.
---
Methods To Fix BAD_POOL_CALLER (BAD POOL CALLER) Error
This BSOD error message displays whenever a call for a specific application, file or setting failed. It's usually followed by a set of letters and numbers, often in the form "Stop Code: 0x000000xx") to specify the type of error.
If you log-in to your computer,  then you can apply some of the methods below to help you fix this error.
Check The Memory Dump File For The Cause
In most cases, this error is related to faulty RAM. But sometimes, it can also be a problem with faulty device drivers or bugs in software. One of the signs to determine the cause belongs to software is the blue screen error popping up only when you use a certain application.
If you recently installed any software or device before the problem started, uninstall it.
When your Windows computer crash, it automatically creates a dump file inside the system root folder. Most times, it will be stored at C:\Windows\minidump
Use Debugging Tools for Windows to read the contents of the dump file. You can also use BlueScreenView, a free program that will help you to do that. It will scan all your minidump files created during BSOD crashes, and displays the information about all crashes.
It's an excellent tool for viewing Blue Screen Of Death Error information and determine the cause.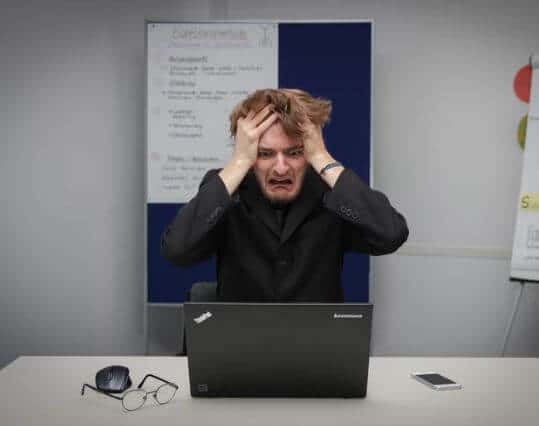 Determine the file name (often .sys) which is making a bad pool request.
Check which application is associated with that file with the carrona.org website. Read more from this article.
Uninstall the program or the driver that caused this BSOD error. If it's an important one, download the latest version and reinstall it into your computer.
Check And Reinstall Corrupted Drivers
As we mentioned above, faulty drivers can cause this BSOD error on your Windows computer. If you can find the faulty driver, uninstall and reinstall it.
Tip: We would suggest you do this in Safe Mode. Visit here to learn more on how to access Safe Mode in Windows. If you are unable to access your computer after the BSOD error occurred, try to access the Safe Mode and use this method.
Repair Corrupted Windows System Files
If any of the Windows system files are corrupted, it could lead to the "Bad Pool Caller" error. To fix this problem, you have to use sfc /scannow command to scan and repair Windows system files.
Check And Verify If Any Faulty RAM Or Hardware
Firstly, remove all RAM sticks from your computer and clean all RAM slots.
Sometimes, dirt from inside the RAM slots might be blocking the RAM's contact point.
Next, clean the contact points on the RAM stick.
If you have more than one RAM stick, try to boot your computer with a single RAM stick at once. This method will allow you to identify the faulty memory module.
This method is also useful to identify faulty hardware by removing all devices and unnecessary hardware from your computer (except the hard disk).
If you found any RAM module or hardware that is caused this BSOD error, remove it from your computer or replace it with the new one. It will help you to solve the problem.
Tip: You can use a built-in memory diagnostic tool in Windows to test the memory. Or use Memtest86, an advanced memory diagnostic tool that will help you test your memory stick.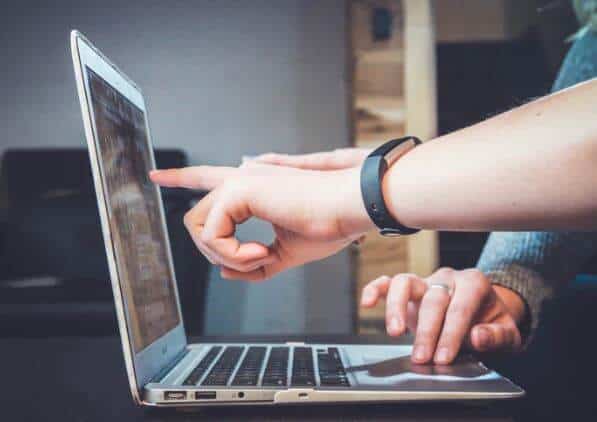 Restore Or Reset Your Windows Computer
If the above methods can't help you to fix this error, you should try to use Windows System Restore to roll "the whole Windows OS" back to any working point in previous.
When you install a new copy of Windows on your computer, it will enable "System Protection" feature by default. The "System Protection" will automatically create a snapshot of your Windows when an important event happened.
And then allow you to roll back the changes if any error found.
In this case, you can launch the "System Restore," choose the point you want to roll your Windows back and then let it do its job.
Read more about how to use System Restore
You can also reset your Windows computer if you are using Windows 8, 8.1 or Windows 10. However, by resetting your Windows computer, you will lose all installed programs. Learn more about how to reset your Windows OS.
We hope this article and its method could help you to fix the BAD POOL CALLER error.
If you have any further question, feel free to contact us and tell us your question.