Disclaimer: This post may contain affiliate links, meaning we get a small commission if you make a purchase through our links, at no cost to you. For more information, please visit our Disclaimer Page.
A Deep Dive Into PhoneRescue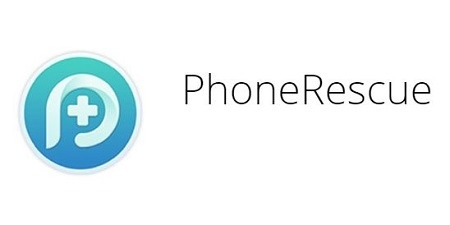 PhoneRescue is a fantastic tool that works on any iOS, Android, or Windows device, and allows you to restore lost images, files, and more. It also helps you bypass forgotten Lock Screen and Screen Time passcodes, and repair iOS system issues.
If you want peace of mind knowing your important files are safe no matter what happens to your phone, you'll want to consider using PhoneRescue or a similar program.
We've all lost a phone or accidentally deleted things we wanted to keep. Thankfully, you don't have to worry about losing anything if you've installed a handy restoration program on your computer. In just three clicks, programs like PhoneRescue will get your device back to the way it was before—no searching through trashed files or trying to navigate a confusing mess of cryptic folders and online accounts required.
PhoneRescue isn't the only phone restoration tool out there, but it's an easy-to-use interface and powerful features make it one of the better choices on the market. In this review, we'll detail exactly what makes it so useful, and why you may or may not want to use it.
Who's It For?
PhoneRescue is perfect if you don't manually back up every file change you make. It's also great for those of us that don't know much about the inner workings of a smartphone but still need to rely on it for work, school, and general life (like most of us). If you're tired of worrying about losing your most important data, you're probably going to love this program.
PhoneRescue is Ideal for:
Someone who needs a powerful, yet easy-to-use, phone restoration system
A person with critical data on their device they can't afford to lose
Someone without time to waste fighting with phone settings or importing files
You'll see a big difference between PhoneRescue and similar offerings on the market when it comes to speed, flexibility, and ease of use. If you're looking for peace-of-mind and fast, easy results, it might be just what you're looking for to take your data security to the next level.
PhoneRescue isn't Suited for:
Smartphone super-geniuses not worried about losing files
Someone who doesn't mind backing up and importing data every single day
Some who isn't concerned about losing pictures, messages, and files permanently
This app doesn't do anything that more expensive and complicated offerings can't. What makes it stand out is how easy it is to use, and the powerful features it comes with. If you're just looking for a basic tool to restore your files, you might not need something this powerful.
If, on the other hand, you're looking for something powerful enough to quickly get your device back up and running without losing critical data, it might be just what you're looking for.
What We Like About PhoneRescue
There is no shortage of restoration programs available for smartphones, yet PhoneRescue stands out among them as a solid choice. We love that it takes just a moment to install and configure and makes it so easy to restore your entire phone. If you've got lots of pictures and other important files you want to keep safe, you'll appreciate the time and anxiety this handy app saves you.
Removing Lock Screen and Screen Time passcodes and restrictions is a handy feature that doesn't get mentioned enough. You might wonder why you'd want such a feature until you forget your PIN, or someone messes with your settings and turns your phone into an expensive paperweight. Then you'll be glad for the option to turn these features off and let you get things running properly again.
Benefits People Love About PhoneRescue:
Quickly and easily restore deleted files
Save time by choosing exactly which files to restore
Fixes iOS problems like being stuck at the Apple logo, etc
Can remove Lock Screen and Screen Time passcodes and restrictions
Alternate version works on Android devices
The ability to easily solve operating system problems, remove passcodes and selectively restore files backed up in the cloud makes this app extremely useful for anyone dealing with any or all of these issues, especially once you factor in how easy the simple, intuitive user interface makes these tasks.
And don't forget there's a version of PhoneRescue that works on all Android devices, so you're not limited in what you can do just because of the brand of your phone. This ease of use, power, and flexibility make it a fantastic choice for anyone that wants to stop worrying about losing important data forever.
What We Don't Like about PhoneRescue
No product is perfect, though some get pretty close. Let's take a look at some things we found that might make you think twice about installing this program.
For one, it isn't free. Instead, you'll have to decide which license you need if you want to continue using it after the free trial expires. Plans come in individual, family, or business flavors, and are good for one year only (unless you buy the lifetime license).
Sometimes discounted prices are offered, which may or may not be enough to convince you to take the leap. If you do, taking advantage of the price discount is a good opportunity to save a few bucks while determining if the software is right for your needs.
Another downside is the license you buy might only be good for one device, so if you're thinking of adding this app to multiple devices for your family or business, you'll need an upgraded plan, which will increase your total costs.
Last, some users report it does such a good job of finding deleted files that it even brings back things you actually wanted to be deleted, like old messages and contacts. If this happens, you'll have to sort through the restored files to decide which ones you're actually worried about, and which need to be re-deleted.
PROS
Easy to install and use, getting you back to work faster
Powerful features put you in control of your device
Ability to bypass Lock Screen and Screen Time passcodes, if needed
Versions for both iOS and Android devices to help anyone, regardless of hardware
CONS
It can be too powerful for some users, finding files they didn't know they had and aren't sure they need
The app isn't free, so which software license is best for you, and how much it'll cost, will vary
What's Included?
PhoneRescue comes with the ability to backup, restore, and fix your phone. While this should be more than sufficient for most users, parent company iMobie offers a number of complementary modules. These help with everything from transferring files to other devices to cleaning and optimizing your files.
The base app should do everything you need
Additional modules can be installed for enhanced functionality at an additional cost
PhoneRescue does exactly what it says, so don't expect to be surprised by hidden features bloating its filesize and eating up your storage. While you shouldn't need anything else to restore your files and fix your operating system, you can still find complementary additions from the same developers should you need them.
If all you need is the ability to restore your files easily or fix common issues with iOS and Android devices, PhoneRescue will do everything you need. However, there are a couple of factors outside the software to consider. You'll want to ensure you have the following things already set up:
An iTunes or iCloud to back up your files to (or the Android equivalent)
A PC to install the software on; you'll need to connect your mobile device to it for the program to work.
A credit or debit card, or some other way to pay for the program online
Overview Of Features
The basic features of this software are as follows:
Powerful enough to salvage lost or deleted data from iPhones and Android devices
The easy-to-use interface lets you restore critical files in just a minute or two
Lets you choose which files to restore, maximizing your storage space
Fixes system problems with iOS and Android, saving you time, money, and headaches
Free trial and 60-day money-back guarantee eliminate the risk of buying something that won't work for your needs
Let's Talk Power & Performance
There's nothing worse than selecting a tool for a job, only to realize it lacks the power to do what you need. If you don't choose wisely, you could end up spending even more money than if you'd found the right solution the first time. That's why it's important to do your research first. Only then can you be confident that the solution you've found will meet your needs.
What does power mean in this instance? It means being able to quickly and easily restore your phone, with no knowledge of complex programming required. That kind of power only comes from software purpose-built to do a particular job as efficiently as possible by people that understand a problem from every angle.
In the end, the biggest advantage of using such powerful software is the time, money, and frustration you'll save. Finding the solution that does everything you need and then some is always going to beat a cheaper alternative lacking the key features you need.
Intuitive, Easy-to-use Interface
The most powerful software available is useless if it's too complicated for the average person to figure out. We've all used programs like this before; they seemed perfect for our needs at first, until we tripped over the confusing, complicated, or just badly-designed user interface that got in the way of us actually using it so much that we gave up.
PhoneRescue knows how important good UI design is, and it shows how easy their software is to use. All it takes is three clicks to get your iOS or Android device back up to speed—no understanding of advanced technology needed or steep learning curve to overcome.
Flexibility
PhoneRescue offers a feature you're sure to appreciate: the ability to pick and choose the files you want to restore while skipping those you don't. Often, file restoration programs try to impress users by finding everything they can, whether you actually need those files or not. It then takes extra time to go through all the results to determine which files you actually want to keep.
PhoneRescue lets you bypass all the junk files ahead of time, allowing you to pick and choose what should be restored to your device, and what can safely be ignored. This makes the actual restoration process quicker, not to mention easier for you to understand.
Fixes crashes, bad updates, and reboot loops
Have you ever encountered issues with your phone freezing up or corrupting files? If not, you are unnaturally lucky. For the rest of us, you've probably found yourself looking for a way to fix this at one point or another. Either that or you gave up on that device and went through the hassle of importing your files to a new one.
None of that is necessary if you have a program that can simply fix the problem and let you get back to work in a matter of moments.
Is your phone not working after an update? Stuck at the Apple/Android logo or a black screen? Trapped in a reboot loop? iMobie's tool can help bring your device back to working condition without refreshing your device to factory default and losing important files in the process.
Generous Trial & Money-Back Guarantee
There's nothing worse than paying for a tool that doesn't do what you need it to. That's why the free trial iMobie offers is so valuable. Try it out on your phone and computer at your leisure. Play around with its features, and experiment with restoring files and fixing problems. Should you determine their software doesn't do what you expected before the trial ends, simply cancel your subscription.
After the free trial period ends, you have 60 days to decide if the software is right for you. This means you have plenty of time to learn how the software works, specifically with your particular setup. If you determine that it doesn't meet your needs, simply contact the company for your full refund. This allows you to purchase without fear of losing money on software you don't want.
Review Summary
There are a plethora of programs available to help restore your mobile device, but not all are created equal. The one that works the best for you will be powerful, easy to use, and includes all the features you'll need to preserve your device and the critical data it contains. It should also include support in case you run into problems.
For those of you experiencing problems with your phone, or just looking for a solid insurance policy should the worst happen, you might want to consider how easy each option will be to use, and if it can do everything you need it to. Comparing the features of one program to others will be useful here.
We hope this PhoneRescue review has given you the knowledge you need to find the best option for restoring files and fixing operating system problems on your phone. Remember, you don't have to live in fear of your phone failing if you already have a plan for what to do when it does. Now, stop putting off the inevitable and purchase the tool best suited for the job at hand!
FAQ:
Will this software work on my device?
Yes. PhoneRescue works with all Apple iPhones, iPads, and iPod touch devices. There is also a version that works on Android devices as well. It can be downloaded for both Windows (from XP up to 10) and macOS X (10.8 or above). This means it will work on the vast majority of devices available today without issue.
Does anybody else use PhoneRescue?
Yes. Over 30 million people in more than 230 countries and territories across the globe have used this software already, and it's been mentioned in over 500 tech publications over the last decade. Clearly, this software has proven itself as useful and powerful, not to mention easy enough for people of all kinds to use to successfully restore critical files and perform money-saving fixes.
Can I try the software before buying it?
Yes, PhoneRescue comes with a free trial, so you can make sure it'll work for you before you buy. There is also a 60-day money-back guarantee, so if you're not happy with the software after downloading it, simply request a refund within that time frame.
Who makes PhoneRescue?
iMobie, Inc. is the developer of this software and is responsible for its development, as well as updates and customer support. They've been developing software to help users just like you preserve their important files for over nine years. They are in the business of helping others deal with technological issues of all kinds, from restoring deleted files to transferring those files and associated settings to entirely new devices.
Can I contact anyone for help with PhoneRescue?
Yes, you can contact iMobie with any issues you have. They also offer a wealth of documentation and support online via their website, from how-to tutorials to an entire YouTube channel devoted to helping users get the most out of their purchase.
What are the various licenses available?
Two plans are available. The first is a one-year license, the other a lifetime license. Both include 24/7 customer support and free lifetime upgrades. The yearly license will be automatically upgraded, so you don't have to worry about forgetting to renew and losing your protection. If you buy the lifetime license, you'll never have to worry about paying for updates or support again.
Will I have to pay anything else if I buy the lifetime license?
No. The lifetime license includes free upgrades for as long as you own it. This is in contrast to other similar offerings, which will deny you updates if you don't pay something each year.
Do I need to register this software?
Yes, after installing the program you will need to register it. This is as easy as opening the program and clicking the "Register" button in the upper-right corner, then pasting the registration code you were emailed after purchasing the software. If you should run into any problems with registration, support is available to help resolve any issues that may arise.
Does PhoneRescue have good reviews?
Yes. It has an average rating of 4.6 out of 5, which is pretty good for any product, especially a digital one. Software products have a disadvantage versus tangible goods since not everyone is comfortable with technology.
No matter how easy the developers make using their software, it will inevitably garner negative reviews from frustrated users that simply can't understand how to operate it, or how their billing works. That means a 4.6 rating for software is a pretty difficult feat to achieve and being able to do so speaks volumes about how seriously the developers take customer satisfaction.
Should I still buy the program if my phone is working properly?
Yes. Think of it as an insurance policy for your phone (or another one, if you already payphone insurance). You don't pay for car or medical insurance only when you need it, and neither should you wait until problems arise with your device before knowing how to deal with them.
Unlike your car or your health, there are no laws or mandates requiring you to have a backup plan for your data should things go wrong, but that's no reason to simply ignore the possibility until it's too late. Should the worst happen, having a program like PhoneRescue ready could make the difference between keeping your most important files and precious pictures and videos or losing them forever?