Disclaimer: This post may contain affiliate links, meaning we get a small commission if you make a purchase through our links, at no cost to you. For more information, please visit our Disclaimer Page.
Having trouble downloading or installing Windows updates? More than a few Windows users have found themselves stuck in the same position.
You run the troubleshooter feeling confident, only to be met with an error message: 'Potential Windows Update Database error detected, Repair Windows Update Database Corruption'.
Read on to find out what to do when the troubleshooter becomes the troubleshot.
Related Reading: Windows Update Service Not Running
The problem:
Some Windows users are being met with the error code 'Potential Windows Update Database error detected, Repair Windows Update Database Corruption' when trying to update their software.
This sends users on a loop, because the software they are trying to update is blocked — and therefore impaired — by the very program that should be improving it.
These errors can throw someone off, causing a less informed user to give up on the update altogether; while the more informed user becomes frustrated with the recurring message.
Whether the user is aware of it or not, missing out on a software update can be the difference between your machine's ultimate performance, and slow, inevitable decay.
Users reported the following errors:
'Windows Update database error 0x800f081f'. This has been the most reported error code to tag along with the error warning.
'Windows Update database error registration is missing or corrupt'
'Windows Update database error update service not running'
Windows Update database error code 80072ee2
Windows Update database becomes frozen
If you've experienced any of these errors, you've come to the right place. It might be a matter of running the right tools, running the right commands, or simply deleting specific excess files.
Whatever the process, we've got it covered.
The very first step when an error message occurs is to hit troubleshoot. This is a bit of a cheat.
Download the 'Windows Update Troubleshooter', hit open and save when the pop-up comes up.
If the pop-up doesn't come up, check your pop-up settings to ensure pop-ups are not blocked. This is your first port of call.
The troubleshooter will pick up, and rectify, any standard issues with your software updates. If step one fails you, here are 5 fancy ways of Doing-It-Yourself:
Our Solution(s):
You've already done your initial troubleshooting, so you've come to us for the manual how-to. Whenever we talk about manual troubleshooting, things will inevitably get a little technical.
However, this is the spoon-fed, hand-holding class. We're here to walk you through it.
System Restore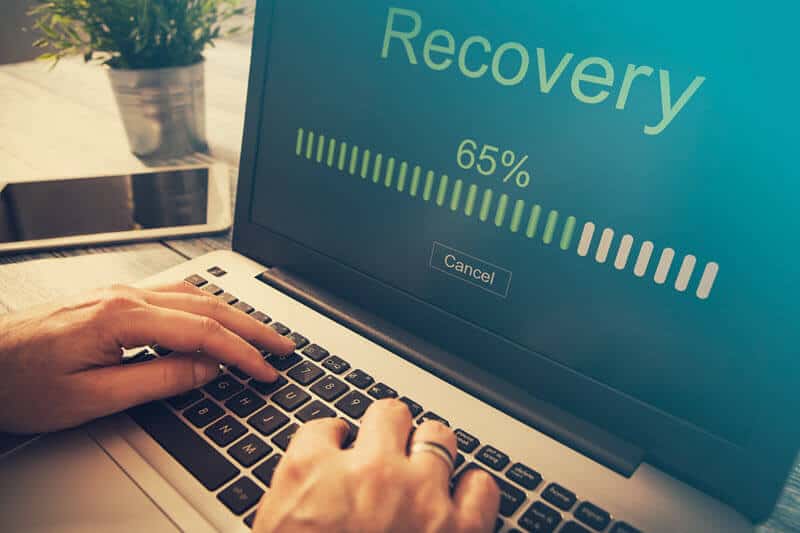 If you've successfully updated your software before, and are experiencing this error code for the first time, system restore might be your answer. While Windows 10 comes with a system restore feature, it may need to be manually turned on.
Open WinX menu, you'll find this by simply pressing the 'Start' button.
Click on Control Panel, select 'System', select 'System applet'.
In the left panel of the menu click on 'System Protection'.
'System Properties' will show up, select the 'System Protection' tab.
In the 'Protection Settings' box, select 'enabled protection to available drives'. Protection must be set to 'on' for the system drive.
In the case that it's set to 'off,' enable System Restore manually in 4 simple steps:
Select either System Drive or C drive.
Click 'Configure'.
A System Protection for Windows 10 box will appear, choose "Turn on system protection."
Hit Apply to save the changes.
Once turned on, applied, and running, your software will be restored to its original glory and should run as smoothly as in previous updates.
Command Prompt
When you right-click on the Windows Key on your keyboard, there will be a tab that reads 'Command Prompt (Admin).
Enter the following commands in the Command Prompt bar. It's important to remember to press enter after each command is copy and pasted. Think of them as individual instructions, not a continuous list.
net stop wuauserv
net stop cryptSvc
net stop bits
net stop msiserver
Ren C:\\Windows\\SoftwareDistribution SoftwareDistribution.old
Ren C:\\Windows\\System32\\catroot2 Catroot2.old
net start wuauserv
net start cryptSvc
net start bits
net start msiserver
If you're still having issues, read on.
SFC and DISM tools
What are SFC and DISM tools? SFC, or System File Checker, scans files to check for inconsistencies. Usually, it's able to pick up inconsistencies that account for system issues.
When it doesn't you turn to DISM. The Deployment Image Services Management works similarly to the SFC, but to the next level.
How you're going to use SFC and/or DISM to identify — and solve — your error code:
Return to your 'Command Prompt (Admin)' — same process as above.
Type sfc /scannow command and press Enter.
After giving the 'scan' command and pressing enter, type in the following commands; Don't forget to be careful and press enter between each of them.
DISM.exe /Online /Cleanup-image /Scanhealth
DISM.exe /Online /Cleanup-image /Restorehealth
This should repair the damaged files. If you're still experiencing issues…read on.
Erase Excess Baggage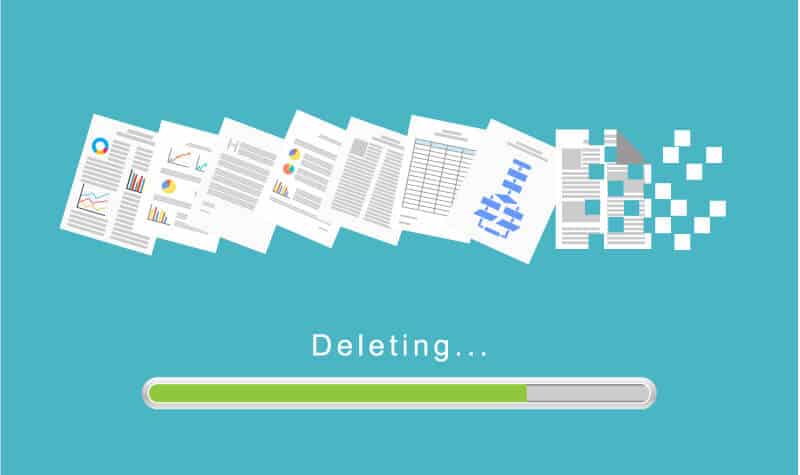 Certain folders contain unnecessary files that might be weighing down your software performance.
Search for: C:\\Windows\\SoftwareDistribution\\Download folder. Wipe it totally clean by deleting everything inside it.
Then find C:\\Windows\\SoftwareDistribution, and open it.
Locate the Download.old file. Delete it.
Try your update again. With all this baggage cleared, you should be good to go.
Reset Your OS
Remember the DVD or USB you used for installing Windows the first time around? Pop it in and boot your PC.
When the option screen comes up, select 'Troubleshoot'.
Choose 'Advanced Options'.
Select 'Reset this PC' *and* (very important) ' Keep my files' options.
Why update:
It seems that there are new updates all the time, but this is to the benefit of the user, you. Instead of investing in a whole new machine, all you need to do is click a button and you've got all new technologies at your fingertips.
With these simple steps, your PC should be able to keep up with it all.