Disclaimer: This post may contain affiliate links, meaning we get a small commission if you make a purchase through our links, at no cost to you. For more information, please visit our Disclaimer Page.
A smart TV can play movies from an external hard drive by plugging the hard drive into the USB or HDMI port (depending on the TV's make and model). You should be able to access the movie files by selecting the corresponding input or source through the TV's home menu screen.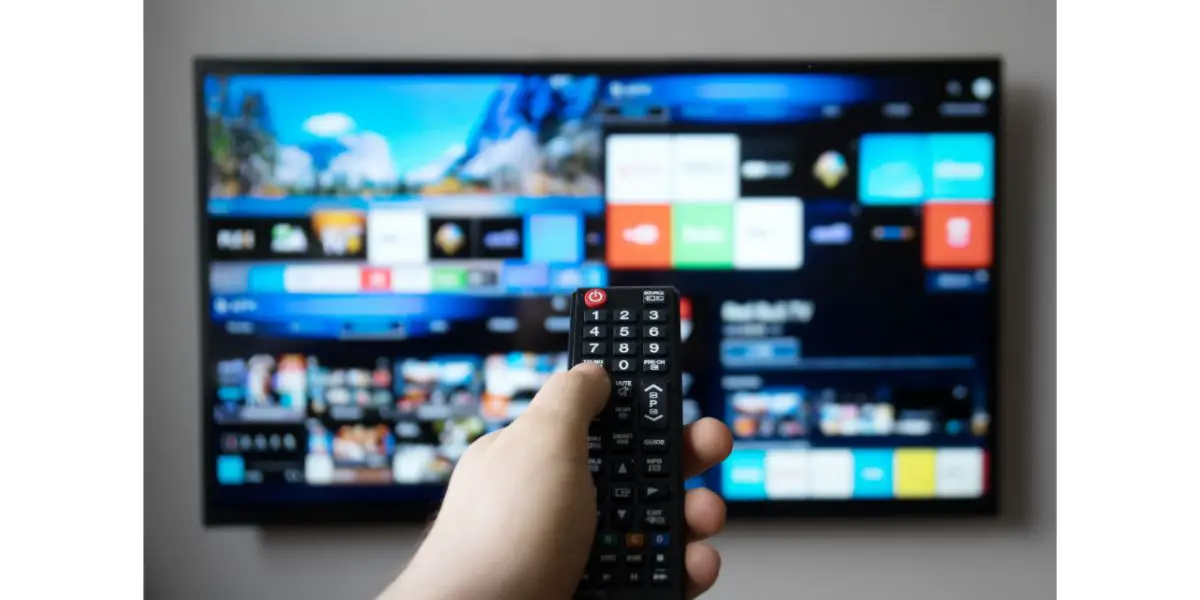 Can Smart TV Play Movies From An External Hard Drive?
Most smart TVs can play movies through external hard drives and USB sticks. However, USB sticks often don't have the storage space and speed required for high-quality movies, especially not when viewing them through smart TVs. We suggest getting an HDD (hard drive disk) with at least 2TB of memory.
If you're into data-streaming TV usage, you've likely noticed that they use a lot of gigabytes. Switching to an external hard drive to view your movie files through a smart TV can greatly reduce your monthly data requirements. It can also help you avoid lag, buffering, and other unwanted internet-related interruptions.
You can also connect your external hard drive to a computer, then connect the computer to the smart TV's available inputs. The computer serves as a power source and frees up a lot of storage space while letting you add movies directly to the external hard drive. You can add the file to the HDD, then open it on the TV in seconds.
How To Connect An External Hard Drive To A Smart TV (PAA)
To connect an external hard drive to a smart TV, connect the hard drive's USB or HDMI cable to the same input terminal on the TV. You can also connect the hard drive to a Roku or Firestick box, then connect the box to the TV input. Navigate to the corresponding source, then scroll through the menu.
Here are the detailed step-by-step instructions:
If possible, directly connect the external hard drive to the smart TV. Most HHDs have USB cables, HDMI cables, and other connections that you'll find on the back of your TV. Plug them into the TV and you should be able to access the necessary files. That being said, it might not always work so easily.
If your smart TV doesn't have the required input, try using an adapter or an external viewing device to plug the hard drive into the TV. Adapters often slow the connection, so you might have to watch the file at a lower screen resolution. Consider using Bluetooth-connected devices or wireless devices, then plug the HDD into them.
Connect the hard drive to an external power source to prevent it from getting corrupted (if possible). If you accidentally turn off the smart TV and it's connected to the hard drive, the file could get corrupted. This means you won't be able to watch the file on any device, whether or not you're using your TV.
Use the Source or Input menu on your smart TV to find the hard drive, then cycle through the movie files. Check the input number on the back of the TV or wherever you connected the external hard drive. For example, it should say HDMI 1, HDMI 2, USB 1, etc. Go to the corresponding input with the remote to find the hard drive's files.
Always remove the external hard drive before turning off the smart TV. This will prevent the previously mentioned file corruption issue. It'll also help the TV's source menu reset, which lets you plug other devices into the correct input without restarting the TV.
Unfortunately, not all smart TVs recognize external hard drives, HDMI connections, and USB drives. If you have an older smart TV, you might not be able to view your movie. Unfortunately, there aren't any solutions to this problem, other than upgrading your smart TV.
Is It Okay To Watch Movies Directly From An External Hard Drive? (PAA)
It's okay to watch movies directly from an external hard drive if your TV supports the hard drive's format and port. For example, if your TV doesn't have HDMI ports, you won't be able to watch movies through an HDMI external hard drive. There are some workarounds, though.
It's worth mentioning that all TVs have unique format requirements, but you can almost always convert the format via a third-party service on your computer before plugging the external hard drive into the TV. These formats instruct the TV on how to play a file. You'll receive an error message if they're not designed to handle the file.
Here's a list of potential problems you should be aware of:
Not many smart TVs have USB-C or micro-USB ports, which could make those hard drives difficult to work with.
If all of the sources are occupied, you'll have to remove one of them to make enough space for the external hard drive.
You usually can't open scripts and text files, even if they contain movie files within them.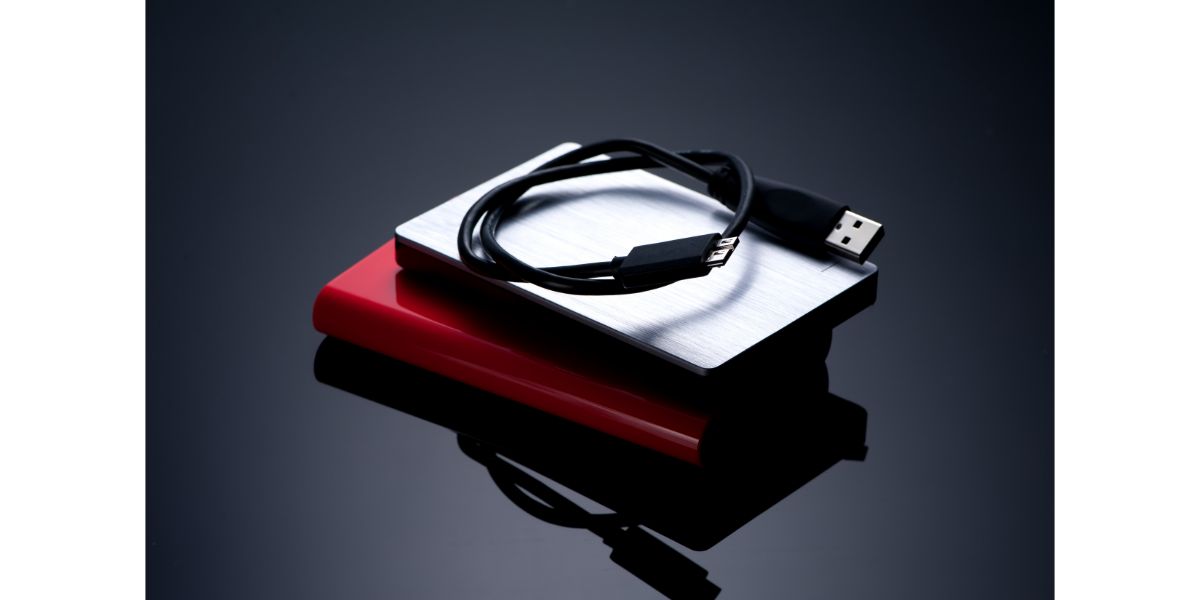 What Format Does A Hard Drive Need To Be For Smart TV? (PAA)
A hard drive needs to be in an NTFS format, the most common format for smart TVs and hard drives. If you're using a Mac or an Apple TV, you'll need to convert to an NTFS format on a computer before using the hard drive on the smart TV. Make sure the hard drive has at least 2TB.
Keep these format recommendations and requirements in mind before trying to watch external hard drives movies through a smart TV:
You'll be able to view the movies in much better quality if it's up to 4TB or more (though 2TB is often enough to suffice). This is because most smart TVs need higher file storage space, especially if they play 1080p or 4K UHD videos. Check your video's file size and choose an HDD that's well over the limit.
Also, some TVs only support specific storage device connections. If your TV only supports 4TB HDDs, there's nothing you can do about 2TB HDDs, USB sticks, and other external hard drives. Using adapters rarely works because the primary hard drive doesn't suit the smart TV's requirements.
Apple users will have to use a third-party extension to convert their movie files to NTFS if they want to connect their external hard drives to their smart TVs via a Mac. This is because Apple doesn't save files in an NTFS format. Depending on your smart TV, you might also need to change them from various other formats to MP4.
HDD is always a better choice than USB sticks, so choose them as much as possible. They're faster, more reliable, and compatible and have more storage space than USB sticks. They can also use external power sources to prevent file corruption issues.
Your smart TV will tell you which formats and files you can use if you're unsure whether or not your HDD is compatible. Check the back of the TV for a sticker. If nothing's there, you'll have to refer to the user's manual or contact the manufacturer to know which compatible formats.
Choosing the proper format can make a world of difference. You might not be able to view a movie file on a 32GB USB stick, but transferring the file to a 4TB HDD can let you instantly view the movie on a smart TV. Check your smart TV's owner's manual to find out about its external hard drive and file size requirements.
Final Thoughts
There are many ways to watch movies on your smart TV through an external hard drive. While most smart TVs accept direct connections, you might need to use additional devices (Roku, laptops, desktops, or Firesticks) to access the movie files and view them on the smart TV.