Disclaimer: This post may contain affiliate links, meaning we get a small commission if you make a purchase through our links, at no cost to you. For more information, please visit our Disclaimer Page.
iTunes has been around for many years now, and it made a name for itself quickly right from the start. With a slick and relatively simple interface, it allowed you to store, organize, modify, and take your entire library of digital music and similar content with you.
Part of the appeal of iTunes has always been its ease of access or use, and some users might wonder if they can gain access to their own iTunes accounts via other devices.
We'll show you how you might be able to get access to your virtual iTunes library even if you don't have your home computer with you.
Can You Have Your iTunes Account on Multiple Computers?
In most cases, your dedicated iTunes library might be stored on a particular computer in your home. In others, you might have a network drive where you store your iTunes data. Either way, you might come to a point where you want to have access to your iTunes account across multiple devices.
Yes, you can have your iTunes account on multiple computers. However, it isn't necessarily as simple as how you might go about this with other apps or platforms.
Most times, you can just go to whatever account access page you might have for an app, log in, and you'll see all of your relevant account data displayed there. All it takes is knowing your email, username, and an appropriate password.
While the process is similar with iTunes, there are a few extra things involved you should keep in mind. You can have your account on multiple computers at once, though.
While it is not quite the same thing as having full access to your own iTunes account on a different computer, you can also share your library across a local network. This gives other devices on the same network access to your library of content. It is also one way you might want to access your content on another device within the same network easily.
1. To start, sign in to your iTunes account from your usual device.
2. Once done, navigate to the 'Edit' part of the top of the taskbar. Once there, you can select 'Preferences' from the appropriate menu.
3. Click on the 'Sharing' option and tell iTunes that you would like to 'Share my library across the local network'.
4. You can select from among several specific items that you'd like to make shareable. Alternatively, you can choose to share the whole of your library.
5. Under 'General', you should see some settings that will allow you to change the name of the shared library.
6. If you would like to add a bit of extra security, you can require that devices across the same network will still need to 'enter a passcode' in order to have access to the library you've shared.
This isn't the same thing as using something like Home Sharing in order to access your iTunes account on a device that isn't your usual one. However, it is worth mentioning here as yet another way to expand the reach of your iTunes library to multiple devices that share a network.
Can You Access Your iTunes Account From Another Computer?
Yes, Apple gives you the ability to access your own iTunes account from another computer. This feature can come in handy in cases where you want to do something with your iTunes media but aren't necessarily at your main system.
There are a couple of ways you should be able to do this, and we'll provide more detailed steps for each one in the next section.
Before we begin, it is important to note that you will be granting authorization access to your iTunes account to different computers once you sign in with your Apple ID and set everything up.
For added safety, we recommend that you revoke authorization on any computers you might not be using anymore. For example, if you're staying somewhere temporarily and want to give a particular computer access to your iTunes for your own benefit for one or two days.
In these cases, set a reminder to revoke access before you leave that computer behind. Later on, we provide you with detailed steps on how to make sure you've deauthorized various computers you might not expect to use anymore.
How Can You Access Your iTunes Account From Another Computer?
There are a couple of ways that you might access your iTunes account from another computer. First, it is important to note that the computer you want to access will also have iTunes on it. That way, you can sign in with your current Apple ID and gain access to your library of media right from the iTunes program or app.
The General Setup
1. You will only be able to authorize another computer to access your iTunes account and library if you physically have access to that machine. This is part of Apple's Home Sharing feature. You can't authorize a device for particular access to your iTunes account using a secondary device.
2. You can sign in to your iTunes account from any computer that has the appropriate app. However, you'll need to perform the extra authorization steps in order to gain access to many of the features that are associated with your Apple ID, such as libraries or store purchases.
3. There are ways to authorize or revoke access to both PCs and Macs. To make sure you don't reach the authorization limit, it is a good idea to deauthorize any devices to which you no longer have access.
Authorizing or Deauthorizing a Computer
1. You can navigate to either the 'Apple Music' or 'Apple TV' apps and sign in.
2. If this is your regular computer, you should be signed in with the appropriate Apple ID already.
3. On a different computer to which you'd like access, boot up one of the apps we mentioned and sign in with your Apple ID.
4. At the top of the taskbar, go to the 'Account' menu and click on it. From the options that drop down, select 'Authorizations'.
5. Choose to 'Authorize This Computer' to allow it to have access to your iTunes once you have signed into it with the appropriate Apple ID and password.
6. You may find different sections for how to do this on a PC, but the steps are identical, and the menus should still look the same once you sign in.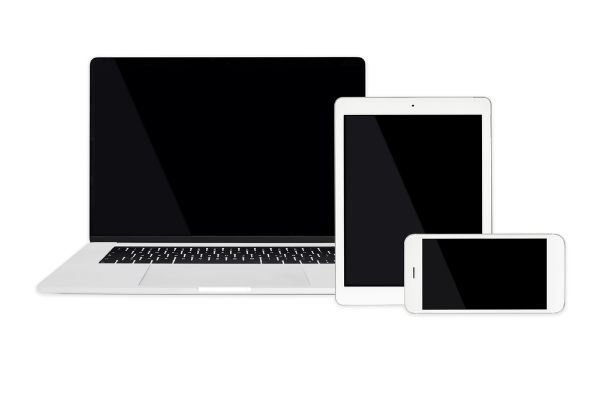 Is There a Limit on How Many Computers You Can Access on Your iTunes?
Although you can access or share your iTunes library across multiple devices, Apple does place some limitations on the number of simultaneous devices to which you may grant that access.
There are a few ways you can determine this, and things to do if you need to expand access in some way.
1. You can have up to 10 total devices associated with your Apple ID through a local network.
2. Of the total 10 devices, only five of them can be computers. Each computer that you provide authorization for counts as one of the five. You can register the same computer more than once, but that machine will count as one of the five computer entries each time you do so.
3. If you do reach the maximum limit of 10, you can revoke authorization for one or more devices in order to make room for any new ones you might like to add.
4. As we went over previously, there could be other limitations imposed on access to specific content from shared devices. However, this will depend on how accounts, libraries, or other information from iTunes might be shared or synced across devices.
5. Besides the five computers, you can authorize up to five other devices to reach the total number allowed by Apple. This means that you can allow a range of phones or tablets aside from just computers.
Knowing that you have a limit on simultaneously authorized devices might not help much if you don't know how to check things out in this regard.
1. Open one of the appropriate apps that will let you sign in to your account using your Apple ID and password.
2. Navigate to 'Account' so that you can get to the 'Account Settings' portion of the app.
3. Once there, you should see the 'Account Information' page. On this page, you can scroll to the 'Apple ID Summary' section. In here, you will find a bit of helpful information.
4. The relevant part is the 'Computer Authorizations' area. It will tell you how many computers you have authorized for use with this iTunes account.
5. Should you need to, you can click the appropriate button to 'Deauthorize All' right from this menu.
6. You may need to add some computers back to the authorization list one at a time. You can also deauthorize single computers if you make those selections when you are using the relevant machines and are logged in.
Bottom Line
Apple's original iTunes app has expanded to include a whole range of music, shows, and other forms of digital entertainment that you can purchase from the store, add to your account, and enjoy whenever you want.
With different sharing options, the company even makes it easy for you to have your personal setup or purchases right there with you when your usual computer is not.
With a few steps and some added security, you can enjoy iTunes library and share the magic with others any time you wish.
References:
https://support.apple.com/en-us/HT201251
https://support.apple.com/en-us/HT204074