Disclaimer: This post may contain affiliate links, meaning we get a small commission if you make a purchase through our links, at no cost to you. For more information, please visit our Disclaimer Page.
You can connect any display—projector, LED, etc.—to a separate device like a laptop without using cables. Also, an extra wireless display provides a level of ease when sharing the contents of one screen with another.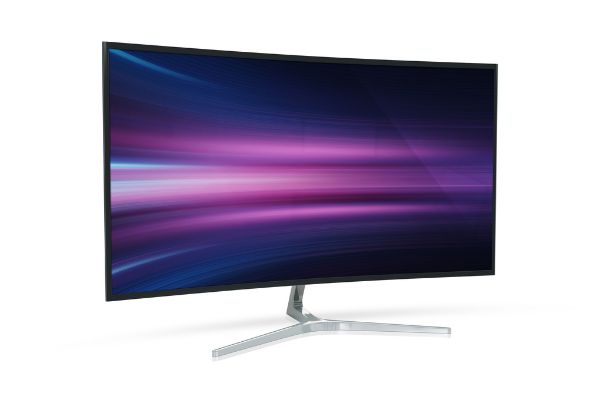 Can You Extend Display Wirelessly?
Most available computers today support various display settings, and the extended display is one of them. You can wirelessly extend the display of one device to multiple devices, and you'll get more screen space. It could be from one laptop to two or more laptops or a TV.
Extending the display means all monitors become one big screen. Your computer or the "displaying" device considers the monitors you are extending to as different devices. Each device shows a separate section of the general display content or image.
In other words, they all display your desktop background, but you see different things on each monitor. Most times, when people want to use a TV or another laptop as an extended monitor, they'll use an HDMI cable. This long cable connects their computer to the TV or the second computer.
Yeah, it's straightforward, but why run a potential tripwire when you can do it wirelessly? You can use many devices and apps to extend a display wirelessly.
Below are some of these tools and how they work:
A Chromecast device
Chromecast is Google's HDMI stick that allows you to share or extend the Window's screen without Miracast. This means you can extend displays even on systems that don't support Windows Miracast.
Previously, you could extend the entire screen, but with Windows 10, things became trickier. Since the Windows OS upgrade, you have to "cleverly" use Chromecast to extend your screen. Because of the current limitations, people now explore other options instead of using the popular Chromecast.
A wireless HDMI
A wireless transmitter and receiver kit is one of the easiest ways you can use to extend your display to a TV. Plug one part of this small kit into your computer's HDMI port and the other into your TV's HDMI port.
Using a 5 GHz wireless signal, your computer (the transmitter) sends audio and video signals to your TV (the receiver). There's a low chance of interference from other wireless devices in the area at this frequency.
You can use most of these devices with both Mac and Windows computers, but they aren't cheap. Costing double what a Chromecast device costs, you'll get hi-def audio and video streaming. It doesn't need a complicated Wi-Fi setup, so that's another bonus.
An Amazon Fire TV stick
An Amazon Fire TV Stick is a streaming device that's compatible with Miracast technology and enables you to use your TV as an extended monitor. You can configure it up by plugging the stick directly into your TV's HDMI port.
It is Alexa-enabled, so you can use Alexa apps and skills while streaming from YouTube, Prime Video, and Netflix. In addition, since it supports Miracast, you can extend the screen from your Android device or Windows 10 PC.
AirParrot 3
It's a computer app you can use to send content and stream to some wireless receivers like Chromecast and Apple TV. People working from home can benefit greatly from using this app.
Whether it's a Samsung, LG, Sony, or other TV, you can wirelessly extend your Mac or Windows desktop with AirParrot 3.
Once you've downloaded the app on your computer, ensure your wireless receiver is on and connected to your TV (Chromecast). Next, connect your receiver and computer to the same Wi-Fi network or ethernet (better connection).
Lastly, open the app, select "Extend Desktop" from the drop-down menu, choose the name of your receiver, and voila! You have successfully extended your desktop to the TV.
ScreenBeam
ScreenBeam is a wireless display device that supports Miracast and can extend your Windows desktop. You only need to connect to your ScreenBeam and click on the Windows button + P key simultaneously for a bar to appear. Then, continue by selecting "Extend" from the bar on your screen's right side, and you'll enter the extend mode.
Wireless extend display is an excellent tool that promotes efficiency and productivity. It also offers ease of connection.
Can You Connect a Display Wirelessly?
Sometimes, a screen is just too tiny for what you want to do, and you need more screen space. If you have a TV or an extra PC monitor, it can become an additional display. Previously, cables were a mainstay to connect one or more displays, but technology has progressed.
Specifically, wireless technology has improved considerably, and you can now connect a display wirelessly. In addition, many devices have in-built wireless display support that makes it easier to connect a display. You can also use external mini devices like a Chromecast or apps like AirParrot 3 for this wireless connection.
Thankfully, the days of struggling with adapters and cables are fading away, and wireless displays are here to stay. The method of connecting a display wirelessly depends on the devices in question and the accessories you have.
For a connection to happen, you must turn both devices on, have the requisite software, and support whatever connecting feature (e.g., Miracast) you need. In some cases, you need a Wi-Fi connection for the wireless display to work.
Once you're sure you have everything ready, connect the devices according to the instructions. The wireless display makes it convenient to enjoy your content on a larger screen or share it with a larger audience.
How Do I Make My Display Wireless?
Wireless display technology allows you to project web content, photos, etc., from one compatible device to another. If you need two screens for increased productivity, you don't need to buy a new monitor. With Windows 10 on an extra working laptop, you can connect it to your PC or laptop.
A wireless connection like this provides you with an extra display and makes things easier at no additional cost. Windows 10 and the Miracast technology makes this possible, and you can set it up like this:
Open Settings on the laptop you want to use as a second display (Make sure the Wifi on the laptop is on)
Select System
Choose Projecting to this PC
Select and configure the settings as you wish
Go to the main PC or laptop
Press Windows + P
On the menu that appears, choose Connect to a wireless display
Allow it to detect the other laptop
Once the laptop's name appears, click on it
Choose the display option you want: extend or duplicate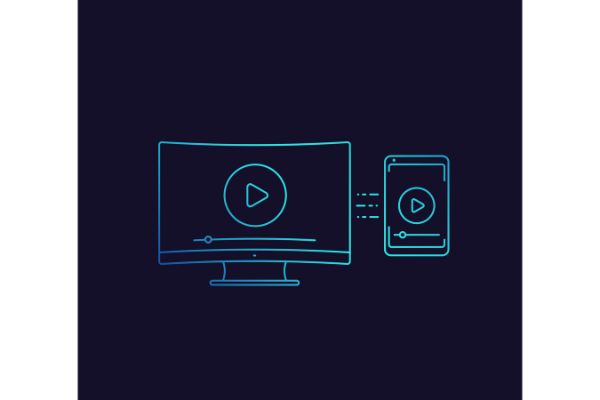 Is Wireless Display the Same as Screen Mirroring?
There's nothing like technological terms to make your head spin, especially if you're not tech-savvy. With the recent advancements, your devices can interact more with each other cable-free. These wireless interactions vary, and it's easy to mix them up.
A wireless display is not the same as screen mirroring. From the descriptions above, you know what wireless display is. Screen mirroring is a form or type of wireless display that enables you to show one device's screen on another device.
The receiving screen will show a replica of your mobile or computer display, including movements. For instance, if you edit a text on one device, the same thing will happen on the other device. Both devices must be in the same room or area for this to work.
Now, unlike when we see our reflection in a glass mirror, screen mirroring doesn't horizontally flip what you see. It's more of a copy-paste scenario than exact mirroring. Screen mirroring is ideal for sharing local content like educational or professional presentations, documents, videos, and pictures.
It is essential to note that screen mirroring can happen with an HDMI cable. Perhaps this is the most significant difference between wireless display and screen mirroring.
Besides screen mirroring, you can share displays wirelessly by screencasting, duplicating, or extending. Each one works uniquely, meeting a variety of needs.