Disclaimer: This post may contain affiliate links, meaning we get a small commission if you make a purchase through our links, at no cost to you. For more information, please visit our Disclaimer Page.
Harvard's Extension School offers a wide variety of programs across multiple disciplines. One of the more popular qualifications is the Data Science Graduate Certificate, which continues to see a rise in enrollments.
It is regarded as being worth the time, effort, and financial costs involved. The certificate program touches on several topics that will equip students with skills and knowledge for successful careers. Harvard's reputation as a top-tier institution can also benefit certificate holders.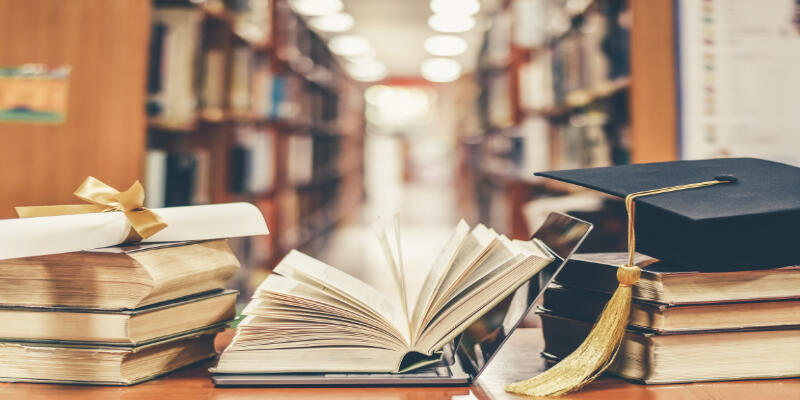 What will you learn from the Harvard Data Science Certificate Program?
The Data Science graduate program is complementary to a whole range of fields including health, social statistics, and software engineering.
As a matter of fact, the Harvard Extension School website recommends the Data Science Certificate to students who finish the Software Engineering Graduate Program.
The first learning objective of the data science program is for the student to advance their data investigation skills.
This includes the understanding of data management, sampling, wrangling, data communication, exploratory analysis, and more. Meeting this objective would equip students with skills to make better statistical classifications and predictions.
The secondary objective is the implementation of core data computation ideas and principles. Students will learn how to make use of simulation, data structure, parallel computing, and analysis in their projects.
The final learning objective will equip the student with the skills to implement various data science tools and hacks. By the end of the program, students should understand the real-world application of:
Exponential smoothing
Statistical quality control
Seasonally adjusted trend analysis
Data visualization
Game theory
These learning objectives are covered across four courses. However, because of the varied backgrounds of students that enroll in this program, the administrators offer three different paths to certification.
The first route ("Path A") plays a bridging role for students with little to no experience with data science at all. The four courses here include a statistics course, a required data science course, and two elective courses.
Path B is for students with intermediate experience with data science. Again, students here are required to strengthen their understanding of statistics. Students on this path also get a stats course, a required data science course, and two electives.
Path C is for students who are very comfortable with data science and have no need for bridging. They can get right into the main data science course after they complete the initial statistics course.
This path has no electives and, instead, offers two computer science programs.
The "required data science course" is the major part of the certificate, and this is the arena in which students will take on Data Science directly. Required courses can be one of:
Introduction to Data Science
Elements of Data Science and Statistical Learning with R
The electives for this certificate (depending on the season) include:
Mathematical modeling
Image processing and computer vision
Advanced Python for Data Science
Big Data Analytics
The statistic courses on offer include:
Data modeling
Computational Bayesian Inference
Mathematical statistics
Advanced Scientific Computing: Stochastic Methods for Data Analysis, Inference, and optimization.
Path C Computer Science courses include:
Advanced Topics in Data Science
Advanced Machine Learning, Data Mining, and Artificial Intelligence
(Please note that at present, Path C Computer Science courses are only available in the spring and fall terms.)
Even though the program offers multiple paths, students are strongly recommended to have a foundational understanding of statistics and programming.
Knowledge of Python is a massive benefit for the Data Science Certificate, and administrators may advise prospective students to take on the Programming Certificate first.
Ultimately, to earn the Harvard Data Science Certificate, students must finish the program with at least a "B" grade in each of their four courses. The courses must also be completed within a three-year window.
Completion of the Data Science Certificate will also enable students to move on to other Data Science courses. The certificate can be used as an entryway into programs such as the Professional Certificate in Data Science on Harvard's edX online course platform.
How long will the program take?
As mentioned above, students have three years to pass all certification courses with a "B" grade or better.
However, according to the Harvard Data Science Graduate Certificate page, it takes students an average of 1½ years to complete the entire program. Another interesting statistic is that 86% of enrolled students are fully employed.
These numbers indicate that it is possible to attain the certificate in a much shorter time.
Your chosen enrollment term may have an impact on your other obligations, which can also affect how quickly you can complete the course.
How much is the Harvard Data Science Certificate Program?
Naturally, the word "Harvard" draws awe and admiration. However, it also brings with it a shudder at the thought of the cost of Ivy League education, even at certificate level.
Fortunately, the Data Science Certificate Program offered by Harvard is significantly more affordable than equivalents at peer institutions. The cost per course (at the time of writing) is US$2,900 per course.
This totals out to $12,000 for the whole program.
Competitor institutions are priced at an average of US$5,480…per course! This means students could pay up to $22,000 (or more) for the same certification. That is $10,000 more, and you don't even get the added prestige of a Harvard certification.
Granted, $12,000 is quite steep for most people. However, these prices are a clear indication of this qualification's value on the job market and in academia.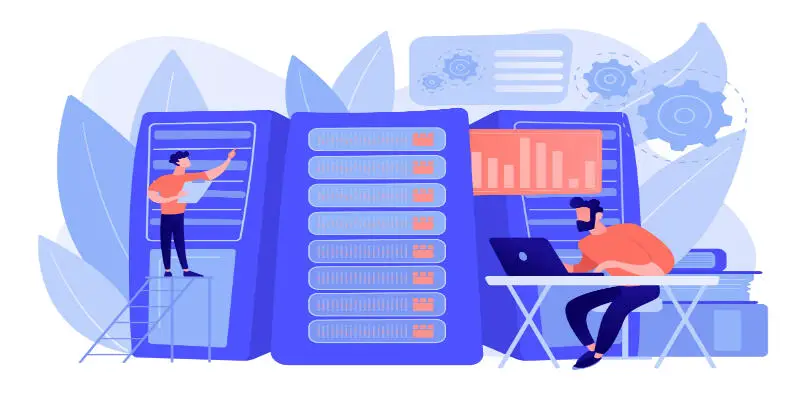 What jobs can you get with a Harvard Data Science Certificate?
The beauty of Data Science is that it is a multi-disciplinary field. Any individual, project, organization, or government that has large volumes of data to sort, analyze, and interpret will have use for data science certificate holders.
An added plus for this field is that it is relatively new, and many burgeoning avenues for employment are constantly emerging.
Like with most job opportunities, an Ivy League certification can make a difference. A Harvard certification can make ALL the difference with recruiters and put you ahead of the pack.
Certification from such a reputable institution gives the impression of qualities that go beyond good grades (i.e., discipline, professionalism, teamwork, etiquette, etc.,).
The number one job for people with data science certifications is data scientist. Data scientists are responsible for managing and sorting out massive chunks of data before analyzing them and making deductions or predictions.
They are usually in charge of an organization's data centers, where they oversee a team of junior data scientists and analysts.
Data science certification is a must if you want to be a data scientist nowadays. A Harvard Data Science Graduate Certificate is a real bonus for anyone looking for the top data scientist jobs in the private sector or government.
Annual salaries for this profession can easily go past the $100,000-$140,000 mark.
Data analysts usually work under data scientists in big organizations or governments, although they can also head up data centers for smaller organizations.
They are primarily responsible for analyzing chunks or specific portions of data. These analyses are passed to other areas of a data center for interpretation.
Analysts typically make much less than data scientists, with an average annual salary of just under $70,000.
Of course, a Harvard Data Science Graduate Certification can give you an edge when on the hunt for a job. Several jobs that can easily earn a certificate holder a $100,000+ income include:
Machine learning engineer
Enterprise Architect
Business Intelligence specialist
Machine learning engineer
Data architect
Infrastructure architect
Data engineer
Holders of a Harvard Data Science Certificate can also teach data science at institutions or set up their own private education platforms.
The certification can also be used in entrepreneurial pursuits, such as the formation of independent data management companies.
Conclusion
As we wade deeper into the Information Age, the demand for experts capable of analyzing, deciphering, and interpreting data continues to rise.
With many universities and colleges offering courses in the field of Data Science, the Ivy League route may prove to be worth the (significantly pricier) effort in the long run.