Disclaimer: This post may contain affiliate links, meaning we get a small commission if you make a purchase through our links, at no cost to you. For more information, please visit our Disclaimer Page.
As a data scientist, you'd undoubtedly need a powerful computer to run the several tools. When it comes to powerful computers, there are two clear choices, either a Mac or PC. But which of them is better for a data scientist?
Many data scientists go for Mac computers because they are UNIX-based systems. But this doesn't mean PCs are not a good option. Mac computers are quite expensive compared to PCs. Meaning for the same price, the specifications are much poorer on Macs than on PC.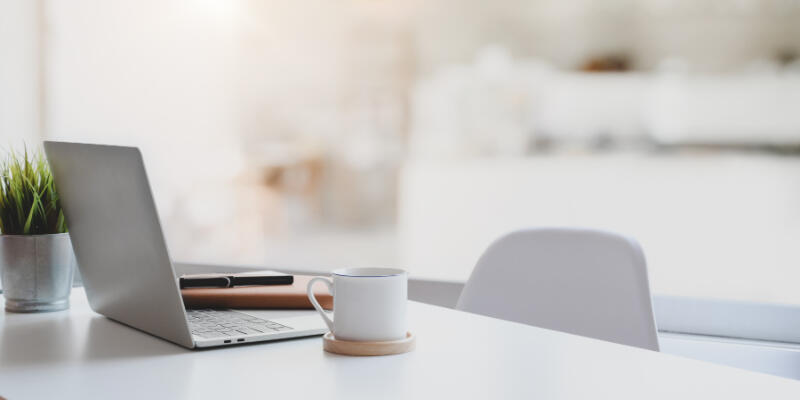 In this article, I'd give you reasons to choose either a Mac or PC for data science. I'd also cover all pros and cons of using either Mac or PC for data science. After considering several factors like RAM, usability, compatibility, and price, amongst others, I recommended the best Mac and PC you can buy for data science.
So, let's begin by helping you decide whether to choose Mac or PC for data science.
Should You Choose Mac or PC for Data Science?
How do you decide to use a Mac or a PC for data science? Note that no rules state that you will be a better data analyst using one over the other. However, both computers are capable of performing complex calculations.
So, if you are going to choose between these two computers, then ask yourself the following questions:
Which OS works best for your specialty? Mac OS is a UNIX/LINUX-based OS that works on every data science language you can think of. Whereas, PC users need to use a specialized integrated development environment to use certain data science language.
What are you going to be working on? While Mac OS is great, some apps are only available on windows. So, what you are going to be working on, ensure the computer you buy supports it.
What OS do you feel comfortable using? Outside of the capability, the OS you feel comfortable using should be the one you choose.
Do you need an upgradeable computer? If you plan on doing a lot of upgrades on the computer you buy for data science, then PC is the way to go. Mac computers do not support many upgrades.
How reliable should the computer for programming and data science be? For data science, you need a computer that can read as many languages as possible. Regardless of what you pick, choose one that can support as many languages, and programs as possible.
At the end of the day, most of the work you'd be doing as a data analyst will be done on servers. Notwithstanding, you'd still need a powerful computer with reliable hardware and a good OS to work in data science.
This explains why many data analysts go for Mac even with the high price tag.
Pros and Cons of Using Mac for Data Science
When it comes to data science, Mac has several advantages over PC. But even at that, they have their disadvantages with price being the biggest concern. Here's a list of a couple of pros and cons of using Mac for data science.
Pros of Mac for Data Science
High compatibility with data sciences software
Most data scientists make use of a lot of software like python, tableau, anaconda, and more. All these software are compatible with Mac.
This is because most software developers focus on making their product friendlier on Mac OS than other operating systems.
Another key aspect for data scientists is having a computer that can withstand working with online servers. Since most tasks a data scientist do are on servers, choosing a computer with reliable Wi-Fi is vital.
Mac OS computers are also known for their highly durable and powerful Wi-Fi card.
Another advantage of using Mac computers is that they are lightweight. As such, with a Mac computer, you don't have to sit in front of your desk all day.
You can easily transport a Mac computer anywhere you're going, which lets you work wirelessly.
Mac computers are user-friendly. This is the reason many data scientists prefer using Mac. Mac computers make work easier and that is important when you have to sit in front of a desk for many hours.
Cons of Mac for Data Science
No doubt Mac computers are quite expensive. While they are great machines, it all comes down to whether you can afford them.
What makes Apple even more expensive is that you cannot use non-Apple hardware on them, making you invest more in Apple items.
Apple computers do not come with an HDMI port. And as a data scientist, you'd find yourself doing more of a presentation that will require you to connect your computer to a projector.
A way around this is to connect an HDMI adapter to the Thunderbolt 3 port.
End-to-end control problem
One major problem of having a Mac computer is the end-to-end problem. This means that you cannot use a non-Apple device on an Apple computer.
This means that as a data scientist you would need to attach external devices to make the computer more usable.
Best Mac for Data Science
Released in 2020-2021, this MacBook Air is recommended for data science because of its UNIX-like environment. This laptop comes with the M1 chip, excellent with GPU, CPU, and machine learning performance. This M1 chip blows any Intel or AMD out of the water with its incredible speed.
Moreover, with up to 8 cores that can deliver 3.5x faster than the previous generation, and 16 core neural engines to tackle projects faster.
Additionally, this MacBook features 8GB LPDDR3 RAM. But the M1 chip supports up to 16GB of superfast unified memory. And with up to 256GB SSD in this laptop upgradable to 2TB SSD storage, which can deliver up to 2x speed of normal SSD, everything you do will be fast and fluid.
Combining this feature with the 18 hours of battery life gives you all the power you need as a data scientist.
The refined scissor mechanism on this MacBook delivers the best typing experience for you. For added security, the Touch ID on this PC lets you use your fingerprint to do a lot like access secure documents, fill shipping and billing information and so much more.
The 2020 MacBook Air comes with Wi-Fi 6 with up to 1.2GB/s throughput. This keeps your MacBook going strong and more devices connected to the network. Apple designed this laptop with 2 thunderbolt ports.
This port enables you to charge, transfer data, or use it as a video output. About the display, this MacBook comes with a 13.3-inch 2560 x 1600 resolution retinal display with lifelike colors.
Pros and Cons of Using PC for Data Science
Today, PCs are the most used computer in industries because they are cheap and compatible with many types of hardware.
Pros of PC for Data Science
When comparing PCs with Macs, one of the best characteristics of PCs is their price. PCs are a lot cheaper if you cannot afford to buy a Mac.
Despite PCs being cheap, they are reliable and can do everything you need as a data scientist without a problem.
As a data scientist, you need a computer that can manage multiple tasks at the same time. As time goes by, you'd need to update your computer. Because of Mac end-to-end control, a PC is a better choice.
Has a subsystem for Linux
The reason many people choose to use Mac computers is because of the UNIX experience. Since PCs can use Linux Ubuntu for windows, you can replicate UNIX for PC.
Meaning you can have two different OS in one PC, called dual boot. With the dual boot, you will be able to work in almost any language from a PC.
Cons of PC for Data Science
Requires more maintenance
Unlike Mac computers, PCs require constant maintenance to ensure your computer can manage all the tasks needed for data science. Although PCs are cheaper, this problem can be very frustrating.
Not the most compatible option
One key issue with using a PC for data science is that most programs designed for data science are not compatible with PC's OS. Most software providers focus their product on Mac rather than PC.
This is because most data scientists and programmers make use of Mac computers.
Less reliable for programming
If for any reason something goes wrong at some point with your PC, it is more difficult to debug a PC than a Mac. This is because PC and windows focus their programs on common people and not programmers.
Best PC for Data Science
The Lenovo ThinkPad T490 is another laptop capable of holding the UNIX environment seamlessly, making it an ideal laptop for data science. Lenovo designed this laptop such that you can upgrade the DDR4 RAM from 8GB to 40GB. Also, the enormous space upgradeable to 2TB SSD, provides massive storage space to store huge files.
Featuring in this computer is a quad-core i5-8265U with a base speed of 1.60 GH that can go up to 3.90 GHz with turbo boost. But despite the interesting feature of this computer, it doesn't have a dedicated GPU, but it comes with Intel UHD Graphics 620.
The implication of this is that you wouldn't be able to take advantage of parallel computing for Deep Learning.
The Lenovo ThinkPad T490 comes with a 14-inch TN FHD screen. This IPS screen is a full HD screen with a resolution of 1920 x 1080 pixels. Additionally, the Lenovo ThinkPad T490 comes with a powerful battery that can last for up to 18 hours. Unlike Mac, this PC comes with a thunderbolt, HDMI, USB, and so on.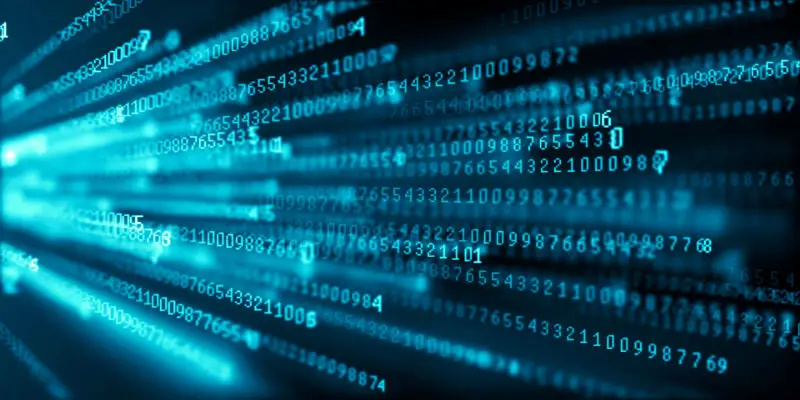 Conclusion

So in my opinion, whether you get a Mac and PC for data science analysis, both work well. Choosing between these two computers is subjective and depends on your preference. But generally, Mac computers make data analysis easier, but they are more expensive. PCs are cheaper, but they tend not to be the easier computers to use for data analysis.