Disclaimer: This post may contain affiliate links, meaning we get a small commission if you make a purchase through our links, at no cost to you. For more information, please visit our Disclaimer Page.
Computers became an essential tool in school classrooms for many years now. It is undeniable that technology has many benefits for education. Google noticed this a few years ago and invested in a new project: Chromebooks.
Chromebooks are good for the school because they're durable, child-proof, and affordable. Chromebooks are laptops that became great allies for education since they suit students' needs and they even provide teaching training in their facilities.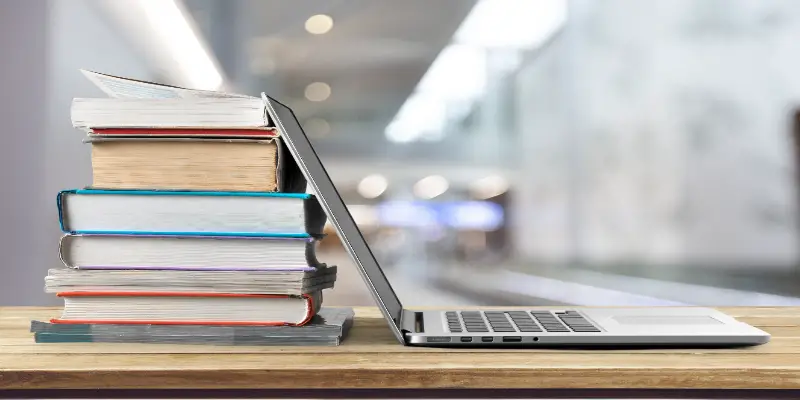 I'll explain each one of their benefits in a moment. Keep reading if you want to know more about how these laptops work.
What Is The Difference Between A Chromebook And A Regular Laptop?
Chromebook is actually a laptop too but it has a different desktop operating system, functionality, software, and overall design. However, their performance is limited and that's what keeps them in a different category than Windows or MacOS laptops.
The main difference is that a Chromebook runs a Chrome OS operating system, which is focused on online use, limiting their use as computers for gaming or content creators making them more affordable and easy to produce.
Yet, Windows and macOS laptops are still more complete devices. They use operating systems designed to work independently. For this reason, they also need more resources and better components, so yes, they are more expensive.
Chromebooks however, have a great advantage: they can run some Android applications. Moreover, they are also gaining access to Linux applications and expanding their portfolio of apps significantly. Despite this, a Chromebook can't run Windows.
The operating system for Chromebooks is ChromeOS and there is no way to install Windows in its place.
If you're wondering if you can use a Chromebook offline, you'll be glad to know to their system has been updated so you can use many apps without being connected to Wi-Fi.
Google Docs is a clear example of this since you can create and edit documents on your hard drive and then synchronize the changes when you reconnect to the Internet.
The Play Store has a section of apps that you can use offline and many Android apps also work without being connected to the network.
Take into account that apps that are installed on a Windows laptop work regardless of whether or not you are connected to Wi-Fi, but for most things, you will need to be online.
Another important difference is that Windows apps cannot be directly installed on Chromebooks, but many of them have versions or online equivalents.
For example, Google Office suite is a great alternative compared to Microsoft Office that is limited in ChromeOS.
Photoshop is another example that has a web version, although if you want to edit photos at a professional level, I would recommend you to use it on a Windows computer. The same goes for any video or audio editor or gamers.
If you need to use specific software, the best advice I can give you is to check if there is a web version or if it is available for Android or ChromeOS, otherwise, you might lose your money and time.
Another detail you should know about is that regular laptops can run many types of games while
Chromebooks are intended for simple tasks like browsing the web, writing documents, making video calls with friends, and so on. Games, especially first-person shooter games with high-resolution graphics, won't work on this platform.
However, learning games and light programs should work perfectly if you want to use them in your classroom.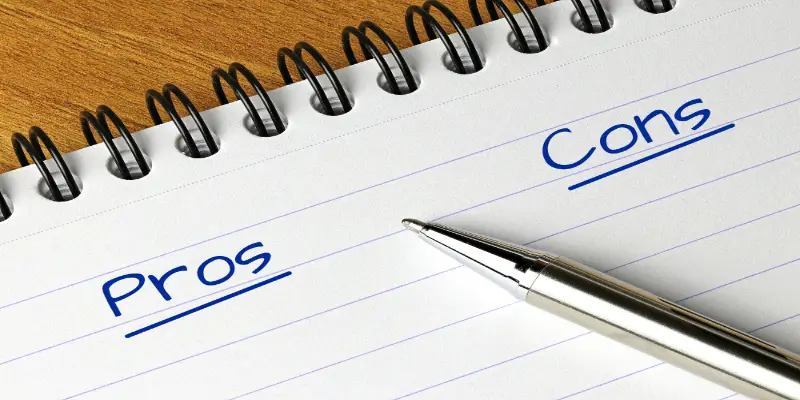 What Are The Disadvantages Of A Chromebook?
You might have trouble using Zoom if you don't get the latest ChromeOS updates which will appear very often. Moreover, Chromebooks can't run Skype. If you are one of those who use Skype as your default communication service like me then maybe a Chromebook is not for you.
Skype is not available at the moment although people expect it to be ready soon. Nowadays, Google Hangouts is the best option for VOIP conversations in this type of program.
On the other hand, it has complicated office compatibility. If you use Microsoft Office tools in your day-to-day life as well as your personal computer to edit documents written with this software, then a Chromebook is not for you.
As I mentioned before, Chrome OS isn't able to open Office documents through Google's proprietary applications, but it doesn't allow you to edit these documents. There's also Open Office, a service with which you can edit our Office documents online without any problem.
Another disadvantage you must know about is that Chromebooks have little storage. The reason is simple, on one hand, ChromeOS is a very light system, so you don't need 20 GB or more than Windows 10 does. On the other hand, Chromedesigned designed these apps so you can use them in the cloud, in this way you can save your data on Google Drive or similar services.
Google may offer you 100GB of cloud storage through its Drive service, but the default storage for Chromebooks is still too little for what many users need. Those 16 GB available will not be useful at all if you are interested in downloading movies and music. In any case, you can always connect an external disk and upload your data there.
You shouldn't consider buying a Chromebook if you want to do any professional tasks like photo or video editing. For example, you can't get Final Cut or any of Adobe's apps for Chrome OS, so if you're a freelancer who needs and uses these kinds of apps, you definitely won't do much with a Chromebook.
You can get the basic image and video editors through the Chrome Store, but these won't be much of help compared to proper software you can get on Mac and Windows.
Again, if you rely on third-party apps for most of what you do on your laptop, a Chromebook isn't designed for you – keep using MacBooks or Windows 10 machines.
What Are The Advantages Of A Chromebook?
I start mentioning their price as the first reason for schools to buy one. Chromebooks are more affordable compared to Apple laptops and in some cases cheaper than Windows 10 laptops.
In fact, you can find Chromebooks for less than 300 dollars. A Windows computer that works as well as a Chromebook will cost over 400 dollars so that is something that you must definitely take into account.
Moreover, ChromeOS is super lightweight. Chrome OS is basically just a browser, though Google's UX improves it a lot, which brings things like toolbars and settings menus into the mix.
Another reason for this is that the laptop saves all your data in the cloud, therefore you don't have to worry about updating installed apps every day as you do in Windows 10. In addition to this, Google automatically updates all your apps (Drive, G Suite, etc.).
It's excellent for Google Drive and G Suite, in other words, it's ideal for business owners and all their digital office needs. Google now offers a full suite of Business Applications within G Suite and Drive, covering everything from word processors and spreadsheets to email and journal planning and it's WAY cheaper than Microsoft's Office 365 prices start as low as $6 a month.
In addition to this, you can run most central office applications, things like Slack or Microsoft Teams, ChromeOS will implement, modify and analyze all of your content in Drive.
One of the things that I really love about Chrome OS and Chromebooks, in general, is that they are so easy to use. It's basically you, a browser, and a super simple user experience that is designed to make life easier for everyone.
For example, you can store your most used applications in a base located at the bottom of the screen You have the time/date settings, internet connections, and things like Bluetooth on the right.
Everything is just a few clicks away, and the UX design means you can see all the features and options from one screen. It does have advanced features, however, and you can start digging into them once you've gotten used to how its design and core functions work.
I must admit that users also love their agile performance. Chrome OS is so lightweight, there is almost no load time on your laptop's CPU and memory. The idea of ​​Chrome OS is to do 99.9% of things in the cloud and let a company's servers take care of the load time.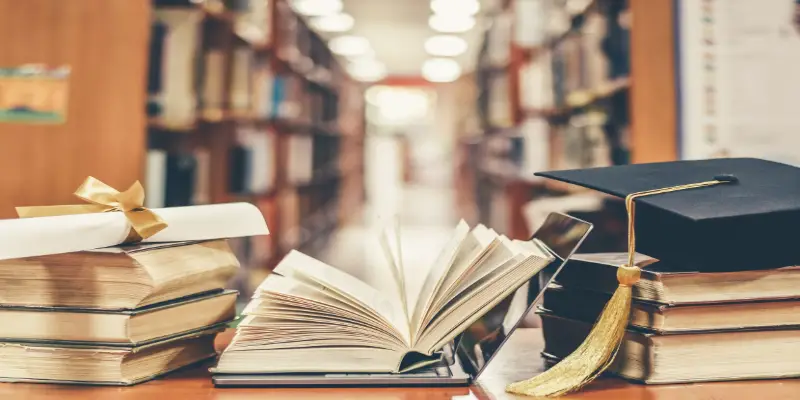 Is Chromebook good for school?
Chromebooks are actually aimed at students or casual users who don't need to use heavy programs or use specialized software. They work great with simple tasks: checking email, watching Netflix, browsing social media, etc.
Students can use Google Drive to create documents, presentations, and spreadsheets. You can also take advantage of the cloud for your storage needs.
Android apps and cloud games make them both entertainment and productivity devices. Moreover, they're very easy to supervise by teachers within the school. For example, you can define the Apps to install, and whether or not the student can use their webcam.
It's a very resistant laptop which makes it easy for children to handle. It is so resistant that children can put it inside a backpack and play soccer with it and nothing will happen. Luckily, many of these pieces of equipment are extremely light, weighing less than one kilogram. They are also suitable for any type of school backpack.
Children will be safe using Chromebooks around children since they are less vulnerable to viruses. This means that you don't need any security software, spyware, or applications that regularly scan your computer for viruses.
Therefore, you are running an improved version of the Chrome browser. You can't really install third-party software or applications.
There is also a myth that Chromebooks are, by definition and due to the technical design of the product, safer than laptops with Windows operating systems. The reality is that yes, they are safer, but for reasons that you might not know about.
Thus, the great advantage that these teams offer against threats is the ability of teachers to set restrictions. Using these laptops is completely safe thanks to these options, which delimit the scope of use of the computer.
You can limit content categories and channels on YouTube. Applications like YouTube make it very easy to define the type of videos that children can play. For example, you can set that the child can only access science content G Suite allows you to force a team to close time or time slots for its use.
This functionality can come in very handy to establish a reward system. The equivalent on smartphones is Family Link which is based on G Suite.
Conclusion
Chromebooks are small, inexpensive computers that can offer everything children need to improve their education.
The limited applications should not be a big problem for the public schools either. The user interface of the Chrome OS operating system is much simpler than that of Windows 10, making the handling of Chromebooks much easier and more accessible for young children as well.