Disclaimer: This post may contain affiliate links, meaning we get a small commission if you make a purchase through our links, at no cost to you. For more information, please visit our Disclaimer Page.
So you just bought a new Bluetooth mouse and wanted to know if it can connect to your computer with a pair of Bluetooth Headphones. The answer is yes!
To connect a Bluetooth headphone and mouse to the same device at the same time, you just need to turn on both of them. The two peripheral devices should automatically pair with the Bluetooth adapter of your computer, smartphone, or tablet. You can manage these Bluetooth devices in the Settings menu.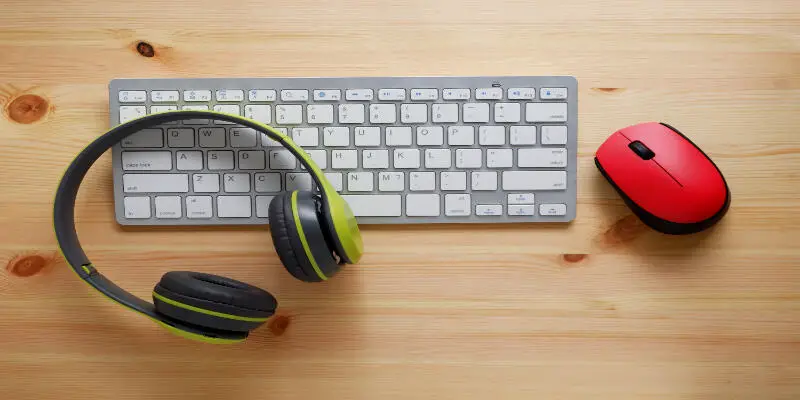 Can I use a Bluetooth mouse and headphones at the same time?
Bluetooth technology is an amazing thing. It requires only a little power and allows us to connect one device to another with no wires. The two devices don't even have to be in direct line of sight with each other for it to work.
Most people use Bluetooth technology to connect their favorite earphones to their computers. The technology allows you to stream audio and send control commands between the two. You can skip to the next track, control the volume, or even answer and end phone calls.
Another common use of Bluetooth technology is to connect a wireless mouse to a computer. Without using a cable, you can use the mouse to click on things on your laptop's screen. But can you use an earphone and a mouse with your computer at the same time?
Yes. Most modern Bluetooth devices can communicate with about 8 other devices. As long as they are all within a 30-foot radius, they can all be connected simultaneously via Bluetooth.
You might be worried about interference. How can all these devices connect to one computer, phone, or tablet without affecting the others?
In order to prevent interferences between the devices, they randomly select from the different frequencies available. This happens every few seconds so that they can all work interference-free.
How to connect Bluetooth headphones and a mouse at the same time?
Smartphones, computers, and tablets can connect simultaneously to multiple devices. The latest Bluetooth communication standard, Bluetooth 5.0, allows 7 device connections to one primary device at the same time.
Every Bluetooth device has what we know as profiles. This refers to its set of capabilities. When you use Bluetooth to connect more than one device with exactly the same functional profile, your primary device will let you choose which one to set as active.
This means that if you have one earphone and one speaker connected to your phone via Bluetooth, select which one to use at that moment. Or you can use an audio splitter to send the signal to both devices.
However, with your headphones and mouse, since they have different functional profiles, you can use them simultaneously with no additional steps. You can even connect a keyboard while the other two are active and it would still function properly.
Steps in connecting multiple devices to a tablet or smartphone
To use both your headphones and mouse, you need to set them to discoverable mode. This will allow the peripheral devices to connect with your primary device. Here, the primary device is a phone or a tablet.
The method of setting a device into discoverable mode varies from one device to another. For some, all you need to do is to turn them on.
Others have a button to make them discoverable. If you are unsure how your device works, it is always helpful to read its manual.
On your tablet or phone, go to the Settings app. Select Bluetooth from the main menu. Find the button that switches on the Bluetooth on your primary device. It should be at the top right part of the screen. You just need to touch that virtual button to turn the functionality on.
Wait a few seconds for the device to list down all the discoverable Bluetooth peripheral devices within its range. Each of them will be listed under Available devices. Touch the device's name.
You will be given an option to connect that to your primary device. Simply touch on the choice that says pair, OK, or yes. Doing this will authorize the connection. When prompted, simply enter the pairing code which will appear on the screen.
Note that not all devices will ask for a pairing code. If one appears and you don't know the code, you can try the two most common codes, 1234 or 0000.
Repeat this process to connect all the peripheral devices that you want to use with your tablet or smartphone.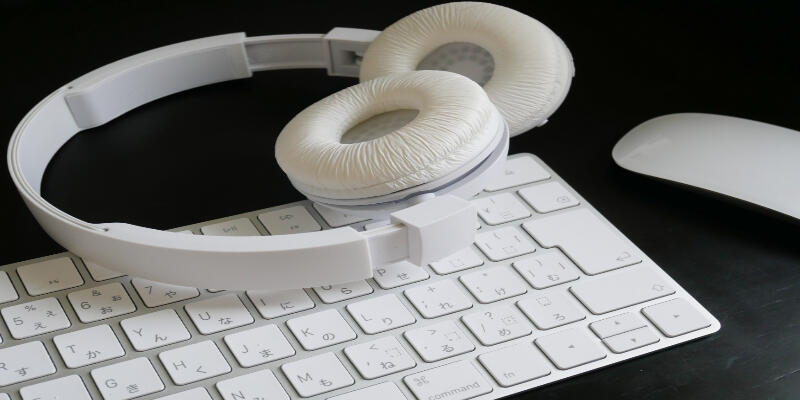 Connect Bluetooth headphones and mouse at the same time – WINDOWs 7, 8, 10, & Apple IOS
Connecting two different devices to your computer is slightly different. It still requires that you pair the peripheral devices to your laptop or desktop so that you can use them simultaneously.
Steps in connecting multiple devices to a computer that runs on Windows 7,8, or 10
If you want to work on your laptop or desktop computer, using your mouse and you want to use your Bluetooth headphones as well, all you need to do is to follow these steps.
First, just like with connecting peripheral devices to your handheld gadget, you need to set them to discoverable mode. Next, go to the Start screen option on your computer and click on the Settings icon.
Go to PC Settings and select PC & Devices from the menu. Open the Bluetooth settings by clicking on the Bluetooth option. Make sure that your Bluetooth is switched on. You can do this by clicking the switch to the ON position.
Some older models do not have Bluetooth capabilities. If your computer is one of these, you must buy a Bluetooth dongle and attach that to your computer's USB port.
This will automatically give your computer the functionality to use Bluetooth technology.
Once the Bluetooth has been switched on, your computer will begin searching for discoverable devices. It will list all the ones in range.
Choose the device you wish to connect and click on the Pair button. Confirm the request by clicking on OK or Yes.
You may be prompted to enter the peripheral device's pairing code. Just enter that. Next, repeat the steps for all the Bluetooth devices that you want to use with your Windows computer.
Steps in connecting multiple devices to a computer that runs on Apple iOS
Most computers that run on iOS have built-in Bluetooth support. If you check the menu bar, you will see the Bluetooth icon. Click on that and choose Turn Bluetooth on if it isn't switched on yet.
If you are using a mouse that came with the computer, likely, it is already pre-paired. Just switch on your computer and the mouse and the two will automatically connect.
If you bought the Apple wireless device separately, you would need to pair them.
From the Apple Dock, select System Preferences. Click on the Bluetooth button and then turn on your Mac's Bluetooth. Click on the button that says Set Up a New Device.
Switch on your wireless mouse and then click on the Mouse and Continue options on the menu.
The screen will show the mouse option in the list. Click continue to complete the pairing process. Check if the mouse is now responsive by clicking a button on it.
You need to follow the same steps to connect other Bluetooth devices such as wireless headphones.
Since your headphones and mouse have different functions, you don't need to create an aggregate device. You will only need this function if you are connecting two similarly functioning peripheral devices.
This is useful if you want to play an audio file on two separate speakers, earphones, or headphones.
Conclusion
Don't forget to check if your headphones and mouse are working properly. If not, try to unpair the devices and repeat the process detailed here.
If the peripheral devices still fail to work simultaneously, you need to check if they are functional. Try using them separately or pair them with another primary device.