Disclaimer: This post may contain affiliate links, meaning we get a small commission if you make a purchase through our links, at no cost to you. For more information, please visit our Disclaimer Page.
It's not always easy to tell the difference between a cyber security professional and a network engineer. Both have similar skills and duties, so you may not always know which one to choose for your company.
The difference between cybersecurity and network engineering is not as huge as you might imagine. Cybersecurity is about protecting internet-connected systems from any internet attacks. On the other hand, a Network Engineer is an expert who protects the integrity of networks and data.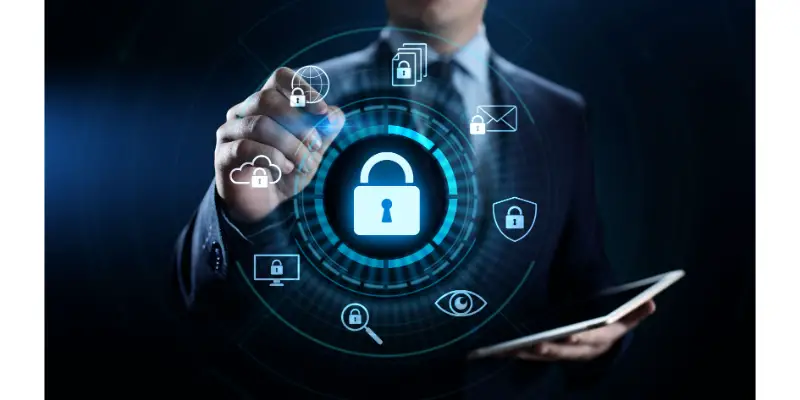 Cyber Security Overview
Cybersecurity protects your hardware, software, programs, and data from malicious attacks. It protects against any unauthorized access. It also protects the integrity of your networks. Cybersecurity is a cluster of techniques, technologies, and the process put in place to guard your system against any malicious attacks.
A cybersecurity engineer will monitor all the traffic in a network and data against any attacks. For example, if it is an organization network, the cybersecurity engineer protects it against exploitation of the system.
6 Categories of Cyber Security You Need to Know
Cybersecurity is subdivided into a few categories to make the task more specific and narrowed down. These categories are good for any organization because it makes any unauthorized access and malicious attacks more noticeable. Here are some of the categories you need to familiarize yourself with.
1. Network Security
This is a practice of protecting your computer network systems against any unauthorized access. It protects your organization's network from any system exploitation. Some attacks are targeted and intentional while others are opportunistic malware. To keep these attacks at bay, you need a good network security system.
2. Application Security
This security system is majorly designed for protecting both your software and devices against malicious attacks. If an application is compromised, it can make your protected data easily accessible and thus exposing it to unauthorized access and attacks.
3. Information Security
If you have highly classified and extremely sensitive information worth protecting, this is the cybersecurity category you need to put in place. It protects both the integrity and privacy of your information. It equally safeguards it both in transit and storage. It puts in place tight security that only authorized users can access.
4. Operational Security
For many organizations, every data that includes decision-making is highly classified and needs tight security. This cybersecurity helps to protect data assets through storage procedures and even the sharing of the data.
5. Disaster Recovery and Business Continuity
This is put in place to answer how your organization responds to a cyber-security breach. It also handles the loss of operations and data by dictating the restoration of operations and information. This is a fallback plan for the organization especially when there is an acute shortage of resources.
6. End-User Education
It responds to unanticipated cybersecurity factors: Especially when a virus is accidentally introduced to the organization's system. It also helps in deleting suspicious data such as emails. It also fights against unidentified USB and other cybersecurity threats to the organization.
Network Engineer Overview
These are people who are responsible for setting up the network of a company. They also maintain and offer technical support to the company system users. When an organization needs to free its equipment or network from malware and viruses, these are the experts who perform the job for them.
A network engineer ensures that your network is safeguarded from any future attacks. They clean things up for the company when it comes to cybersecurity. They source the process and software of the company and ensure that everything that is allowed is security proof and cannot breach the cybersecurity measures put in place.
5 Major Categories of Network Engineers You Should Know
Just like any other vocation, network engineers too are categorized and allotted specific tasks in a company. This depends on the specific area of study and specification. Here are some of the categories that are common in network engineering within an organization.
1. Network Specialist
The main task of a network specialist is to oversee the organization's computer system and ensure that networks are secure and work effectively. They gather information on the network's performance and security. They also fix any arising issues in the company's computer system. They install and uninstall both the hardware and the software whenever the need arises.
2. Network Technician
They are the bodyguards of an organization's network system. They are responsible for day-to-day monitoring and ensuring that the systems are functional. They also assist the network specialist in installing and uninstalling both the hardware and the software. They ensure that all systems and data are protected and strategize on meeting the technological needs of a company.
3. Network Administrators
Also known as system administrators, this panel of computer experts ensures that the organization's network system is up to date. They coordinate different systems like installing computer systems and networks. They also diagnose and fix any arising issues. This position is both flexible and limited but they are also important when an issue arises.
4. Network Analyst
The main duty of these experts is to install and maintain a network. They fall on both the business and technical sides of an organization. Their main duty is to identify business problems and come up with business solutions. They provide an assessment of network technology and ensure that everything is running smoothly.
5. Network Manager
This is the top-tier expert in the network engineering ranks. They are responsible for both installation and maintenance. They also prepare and give instructions to those who are lower than him in rank. They ensure that there is a smooth running in the network and cybersecurity department, and they dispatch help whenever needed.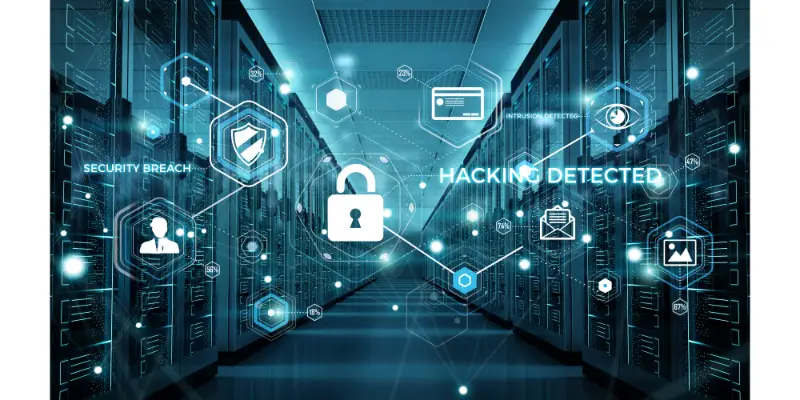 What Is the Difference Between Cyber Security and Network Engineering?
By now, we can safely draw a clear line between the two. One is the infrastructure and the other is the designer of the infrastructure itself. Just as simple as that. Cybersecurity and network engineers cannot be a part. One of them cannot exist without the other. Read on to find out the differences.
1. Cybersecurity guards the data stored in devices and servers against cyber and unauthorized attacks. Network engineering, on the other hand, oversees and protects the data that flows through a network.
2. Where cybersecurity is a subset of information security within an organization, network engineering is a subset of cybersecurity within an organization.
3. Cybersecurity is designed to protect everything within the cyber realm of an organization. Network engineering on the other hand is an umbrella that protects everything in the network realm. It overshadows cybersecurity.
4. Cybersecurity is all about the protection of cyber attacks of an organization. Some of the attacks might include cyber breaches, malware, and viruses. Network engineering protects an organization's network system against DOS attacks thus ensuring that external trespass is impossible.
5. Cybersecurity acts against cybercrimes and frauds within an organization. It works by intercepting all the necessary data and information. Network engineering deals with trojans on the expert and highest levels. They have all the infrastructure put in place for the purpose.
6. Cybersecurity consists of phishing and pretexting within the cyber realm. Network engineering involves dealing with viruses and worms that tends to attack an organization's network system.
7. Cybersecurity guards the entire digital data of an organization. Network engineering, on the other hand, protects the transit data alone that flows through an organization's network system.
8. Cybersecurity safeguards the data resting within the organization's digital systems. Network engineering on the other hand safeguards data flowing through the network terminals of an organization.
Why Is It Important to Have a Network and Cyber Security?
Every organization keeps its data and information in utmost confidentiality. This is because there are so many online threats that can hurt the firm. A sabotage can occur and before you know it, the entire organization has been completely compromised. Putting both the network and cybersecurity in place will help matters and keep the credibility and reputation of an organization intact.
Conclusion
Both cybersecurity and network engineering are almost the same things. The main difference is that one of them is the umbrella of both. Every organization needs to have these two internet securities with excellent infrastructure.