Disclaimer: This post may contain affiliate links, meaning we get a small commission if you make a purchase through our links, at no cost to you. For more information, please visit our Disclaimer Page.
Using a phone is the easiest way to cast to a Chromecast, but it's not a requirement. You can cast to it via a tablet or computer using Google Chrome or by visiting a Chromecast-enabled website. In this article, we'll explain all the methods at your disposal for casting to your Chromecast without a phone.
Is Chromecast Standalone?
Chromecast with Google TV is standalone. You can stream directly from it without using a phone. However, older Chromecasts need an external device to work. It can be a phone, a tablet, or a computer with Google Chrome.
Older Chromecasts simply act as a link between your device and the TV. They aren't of any use by themselves. You need a phone or some other device to cast video on it.
However, Chromecast with Google TV is a different matter. Besides being able to cast, it is a fully-fledged streaming stick. It has decent processing power, a customized version of Android TV, and even comes with a remote.
If you're considering buying a streaming stick to do away with casting, we recommend the Chromecast with Google TV. It supports 4K and any app made to work on a TV.
If you already have an older Chromecast and aren't interested in updating to a Chromecast with Google TV, check the rest of this article.
How to Use a Chromecast With a Computer
You can connect to a Chromecast with Windows or macOS. Before trying this method, ensure you have the latest version of Google Chrome. Other browsers don't have native cast support or may cause compatibility issues.
You should also check that your computer meets the minimum requirements for casting. As long your computer isn't more than 10 years old, it should be able to cast without issues.
Once you've verified that your device meets the minimum system requirements, you need to connect your laptop to the same network the Chromecast is connected to. Otherwise, the Chromecast won't appear in the list of cast-ready devices.
Method 1: Cast From Google Chrome
I recommend you try this method first. It will work on most, if not all, websites. All you need is Google Chrome, and you're good to go. Here's how you can cast any website from your laptop via Google Chrome to your Chromecast.
Open Google Chrome on your laptop.
Search for the website from which you want to cast the video to your Chromecast.
Start playing the video on your laptop. You'll find three vertical dots on the top right corner of the screen (next to your Google Chrome profile). Click on it to open the menu.
Select Cast. It will open a pop-up box towards the top right corner of Google Chrome. You'll see its name in the pop-up box if you're connected to the same wifi network as the Chromecast.
Next, select Sources and choose either Cast Tab, which casts the current tab on Google Chrome to the Chromecast, or Cast Screen. Use this to cast your entire screen to the Chromecast. If you have multiple displays connected to the laptop, you'll need to select one of them.
Now click on the name of your Chromecast and it will start playing the video on the connected device.
Keep in mind that if you try to cast the screen of your computer, the audio may not play on the TV. To avoid this issue, stick to casting a tab whenever possible.
Method 2: Use a Chromecast-Enabled Website
If a website is Chromecast-enabled, using this method becomes considerably easier. However, not every website has native Chromecast support, so you'll be limited in what you can watch.
Turn on the Google Chromecast.
Open up a Chromecast-enabled website on Google Chrome and enter your login details.
Search for the video you want to watch and play it on the laptop.
Find the cast icon, which will be located within the video player.
Select your Chromecast.
Here are some Chromecast-enabled websites:
YouTube
Netflix
Google Play Movies
Google Play Music
Plex
Flickr
If you can't see the cast icon, then the website likely doesn't have native Chromecast support.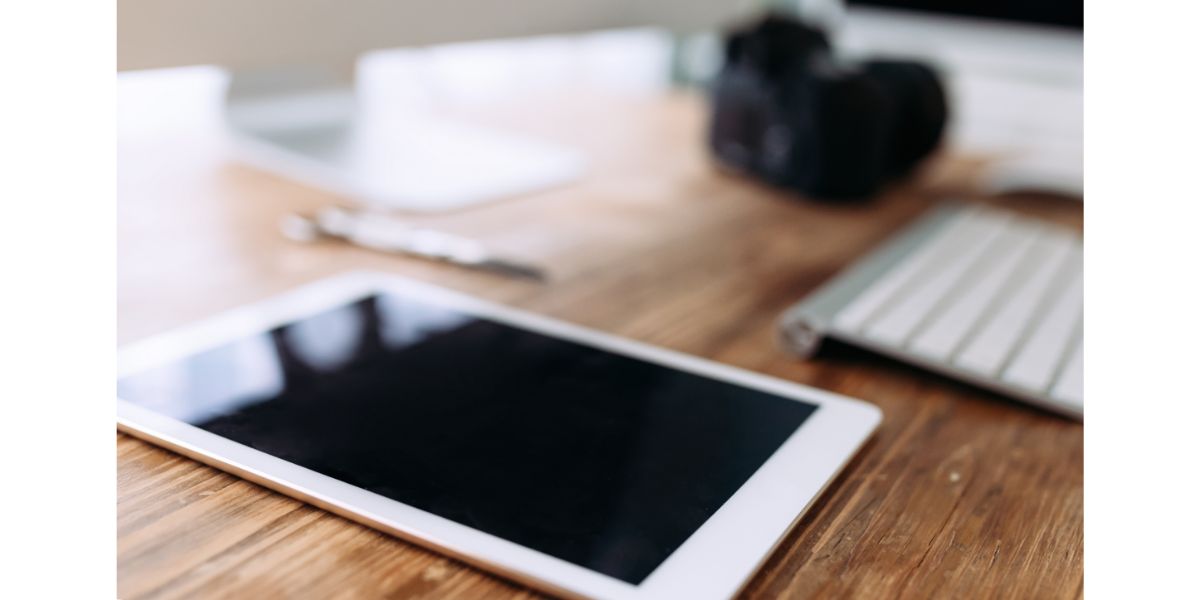 How to Use a Chromecast With a Tablet
If you have an Android tablet or iPad at home, you can use it to connect to your Chromecast. It's similar to casting from your smartphone. Here's how you can use a tablet to cast to the Chromecast:
Android Tablet
Download any app that has native Chromecast support. You can check out this list from Google to find a list of compatible apps.
Open the app and search for the movie, show, or sports match you want to watch.
Start watching the video on your Android tablet.
Look for the cast icon and tap on it.
Select the Google Chromecast in your home to watch the video.
Alternatively, you can cast your Android tablet's entire screen onto your Chromecast. Here's how to do it:
Turn on your Android tablet and go to the home screen.
Pull down the notification bar fully to access the quick settings menu. Look for Screen Cast or Cast and tap on it.
It will open a list of devices that have cast support. Select the Chromecast.
Your Android tablet's screen will be mirrored on the device to which the Chromecast is connected.
You'll have to dive into your device's settings if you cannot see Cast or Screen Cast in the quick settings menu. The cast feature's location depends on the Android version.
If you have a device running either Android 12 or Android 13, you can find the cast setting under Connected Devices.
iPad
Make sure you have an app that supports casting.
Open the app and look for the video you want to play.
Find the Cast icon and tap it. If you can't find it, play the video and look for the icon in the video player.
A menu will open with the list of devices with cast support.
Select your Chromecast. The video will start playing on the device into which you plugged the Chromecast.
If you're still unable to cast to your TV, we've written another article covering this topic extensively. It has 8 solutions you can try to fix this problem on your device.
What to Do If Your Laptop Doesn't See Your Chromecast
If your computer doesn't see your Chromecast in the list of available devices, there's no reason to worry. It's usually easy to fix.
Start with the easiest troubleshooting option, which is rebooting your Chromecast. Simply unplug its power cable, wait a few seconds, and plug it in again. Open the Cast function in Chrome and see if it sees the Chromecast now.
If that doesn't fix it, the problem may be on the computer end. Here are a few things you can try:
Make sure the Chromecast and your computer are connected to the same WiFi network.
If you're using a VPN, disconnect from it to see if that's what's causing the issue.
Restart the computer. If there was any bug causing the issue, this should fix it.
Finally, maybe you haven't set up your Chromecast properly. To do this, you'll need to use a phone, so that's it for the phone-free guide. You can follow the instructions in the official Google guide.
Using a Chromecast With an Android Emulator
What if you don't want to use Google Chrome? Well, there's an alternative, but it's significantly more complicated. You'll need an Android emulator like BlueStacks, MeMU Play, or NoxPlayer. Check each of the emulator's websites for detailed instructions on how to install them.
You'll also have to download apps like Web Video Cast or Smart TV Cast to use the cast feature. There is no guarantee that cast will work with any combination of emulator and app.
Once you install an Android emulator, the interface is similar to what you find on a smartphone. You can then cast your screen as if it was a tablet or a smartphone.
Final Thoughts
It's not necessary to have a smartphone to use Chromecast. If you have an Android or iPad, you can cast to the Chromecast. Your computer can also do it with Google Chrome. With this method, you can cast a Chrome tab or your screen.
If you use a macOS device, casting your screen via Chrome (not tab) will play video without audio. Only computers with Windows can cast both video and audio through this browser.
While it may be possible with Android emulators on your computer, you require third-party apps.