Disclaimer: This post may contain affiliate links, meaning we get a small commission if you make a purchase through our links, at no cost to you. For more information, please visit our Disclaimer Page.
Today, people use several types of files on their phones and computers for everyday use. Some use it for entertainment or work, and they can be "precious" to you. This is why you store them not just on one device, but on other storage. Cloud systems are one of the most preferred means to store your beloved files, and Google Drive is one of the leading apps that serve such a purpose.
Ideally, Google Drive's primary purpose is to help us to free up some space in our storage. Thus, it won't use storage on our computer. However, it still uses a little bit of storage for a certain feature that can help in backing up files.
To understand more about the certain situation where Google Drive uses storage on a computer, I will show you full details on how Google Drive works and how to use it.
By the end of this article, you will become more knowledgeable about how Google Drive works and how it adds up space on your computer.
How Does Storage Work On Google Drive?
In my daily life, tons of documents and other file types are being sent and received. Even when I was in college, a myriad of school paper works has to be submitted in a soft copy, not just on paper. Processing data is becoming a normal scenario in this modern age, and even storing data can come in the form of other data!
It might be challenging for us to send and receive a lot of files with limited storage space. For sure your computer has a ton of apps to make it useful for your wants, needs, or workload.
This is why some servers as being used as an allocated memory for a system called cloud storage.
Cloud storage is a computing model where you can store your data through the internet using cloud storage providers like Microsoft Azure, Amazon Web Service, and Server Space
. It means you can access your file storage via cloud storage at any time and location when online.
This has the same concept as placing an attachment to an e-mail, but this time, you can now store files as large as gigabytes are concerned.
Emails and cloud storages played a huge role in enterprises and institutions nowadays like schools and companies. It helped employees keep a backup of their files, and at the same time save RAM for the PC by storing office files in the cloud rather than the hard drive.
This lets hard drives focus more on operating the apps installed in them for faster loading speed.
Google Drive is the most-used "cloud storage" in the world. It gives you a free 15GB of storage where you can save or upload your files from your PC and any other device or vice versa.
If you want, you can even add additional storage to your Drive up to 30TB.
Using Google Drive is handy if you're using an Android phone since newly released Android phones already have Google apps like Google Photos, Google Documents, and many more.
Take note that ALL of your files in these mentioned apps would be automatically saved on your Google Drive.
It also has a feature where you can share your files with others by sending them a link to the file itself. In this way, you can effectively reduce the work needed for file transfers, as it avoids the need to use another storage device like a flash drive.
Does Google Drive Use Storage On A Computer?
Google Drive can use storage on your computer in a certain situation. That situation is when you enable the Backup and Sync from your PC.
By doing that, you are sharing your files from your Drive to your PC to sync them. Take note that with the wrong setup, you might accidentally delete the files you saved in the Drive if you delete them on your PC.
So be sure to double-check that it does not happen when your files are synced!
Why Does Google Drive Take Up Disk Space On PC?
As mentioned, Google drive will take up some disk space on PC if you use their backup and sync feature to save your files in your google drive to your personal computer.
By doing that, a prompt will pop up and ask you to choose where you want to save all your files. It will then use up storage space, depending on the file size of your drive.
Before, it was bothersome to sync your file to your computer because all your files will automatically sync on your PC.
It takes up a lot of space; an example is when you have a full 15GB of storage in your cloud, all of it will be distributed to your computer. This was prone to accidental deletion, particularly when deleting the files on the computer.
But Google's new update became a game-changer. When it was first released, there was a new interface that will prompt you to choose the files you want to sync to and from your computer.
This new feature made it more efficient to save those that you only want to keep on your computer and those that you want to remove from your computer to free up space.
Does Deleting From Google Drive Delete From Your Computer?
Deleting from your Google Drive will result in the deletion of your file on your computer or any other device. Your files in the computer are synced to the Drive.
Files in your computer will be deleted if you remove it from your computer, as long as it is synced. This is the setup that I was explaining I was explaining if Google Drive uses storage on the computer.
Just remember to sync those that you prefer to keep on your computer, and do not forget to check the sync indicator on those files when browsing through your Drive!
Does Deleting From Your Computer Delete From Google Drive?
Like deleting from a drive will also delete your files from your computer, deleting from the computer is just the same. Whatever synced file is deleted on your computer, phone, or tablet, it will fully reflect on your Google Drive.
How To Free Space From The Computer And Save Files In Google Drive?
First, you need to create a Google account to log into Drive. It is very easy if you already have Gmail because it is already counted as your Google Account. Just log in your active Google credentials, and you're good to go!
For saving files in Google Drive, you can follow these two easy steps:
Click the New button on the top right corner of the screen.
Find and select the file that you want to upload to your Drive, then click OK.
You can also organize your files where you want to put them by dragging and dropping just like how you can arrange your computer files.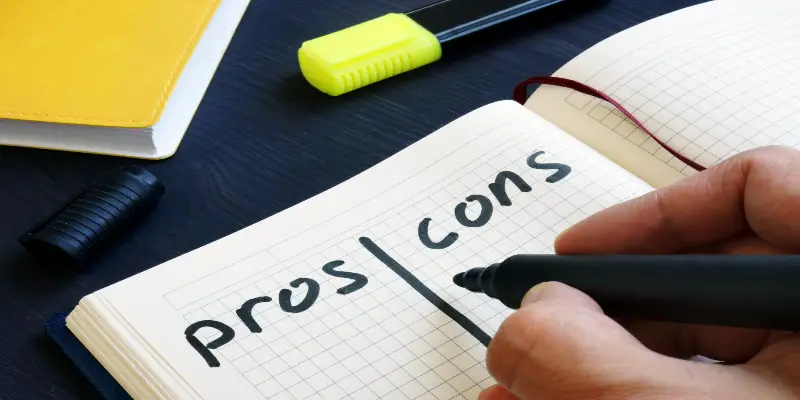 Pros and Cons Of Using Google Drive
Just like in every area of life, there are advantages and disadvantages to using Google Drive. Below is the list of pros and cons of using Google Drive:
Pros of Using Google Drive
Efficient File Transfer
Sending files to clients, your higher-ups, or anyone work sharing your files, can be accomplished within seconds after uploading it on the Drive.
It meets the norm for businesses of today as it saves time and energy, making file sharing easier than before.
Schools also use this feature to make school activities easier to distribute, particularly this pandemic when online classes became widespread.
Accessibility
Google drive accessibility is peak among other cloud storage. Its performance holds its title as the widely-used cloud storage in the world. You can easily access your files anytime you want and wherever you are, even you are traveling around the world.
Instead of relying on your old flash drive and worrying that you might lose it, there's Google Drive is here to help you for an exhilarating travel experience, and without worrying about your files.
All you need is to connect to the Wi-Fi or mobile data on your phone, then open the Google Drive App to view your files once more. Just make sure your internet out there is good to avoid disconnections and long loading times.
Compatibility
In terms of compatibility, Google Drive is top-notch because it works with a wide variety of devices like PC, Phones, tablets, and laptops.
Even Apple devices work well with it. You can charge your laptop properly because you can just use your phone to check your files. As long as you know your Google Account, you can use your Drive on any number of devices.
User-Friendly Interface
Sometimes, people feel overwhelmed when they are using an application that has too many menus and buttons. This discourages users from using apps that should only serve a simple purpose such as saving files online.
This is why Google Drive has very few buttons, as well as features to simplify file transfer even further such as drag-and-drop.
Collaborative
Working in a team, or handling a class might be exhausting because of paperwork and other files related to your productivity. With Google Drive, you can just advise everyone to submit at a certain area in your Drive.
In that way, you can organize everything according to your instructions for easier navigation and less time spent sorting out stuff. If you own the drive being shared, you can also control the users allowed to view and use your files.
Versatile
Google Drive is also known for its versatility because you can do many things to it like, edit photos and videos, write documents, view PDFs, sign electronic files, and many more.
You can also organize your Drive just like your file navigator on your phone and PC.
Cons of Using Google Drive
Takes Computer Storage
However, using Google Drive also consumes your computer storage, due to the backup and syncing features.
It gives the user a choice to sync their files, so it uses the disk space depending on the file size of the data that you want to sync in your computer hence, whatever you do on your drive will also reflect on your devices where you synched your file or vice versa.
No Internet, No Drive
Google drive has many uses and it's very handy but one of the problems that we can find in this app is it's very internet-dependent because it feels like you can't do anything without the internet.
But maybe in the future, Google might add a useful feature for offline users.
This problem has existed since a long time ago, even with the advent of Google drive. Slow uploading speed annoys most of the Drive users, especially when storing large files.
Most users in reviews and social media state that uploading speed is one of the main issues of Google Drive, which leads some people to switch to another cloud storage provider.
Price
15 GB of free storage is a good offer for a freebie but for the heavy users of Google Drive, (the ones who consume a lot of storage) it might not be enough for them. Other people subscribe for more additional storage, which costs a lot.
Google Drive is a useful app but just like anything it is not perfect, it has its advantages that you will like and disadvantages that will make you annoyed with the app.
But the most important thing is it helps us to accomplish every task and send it to clients with utmost efficiency.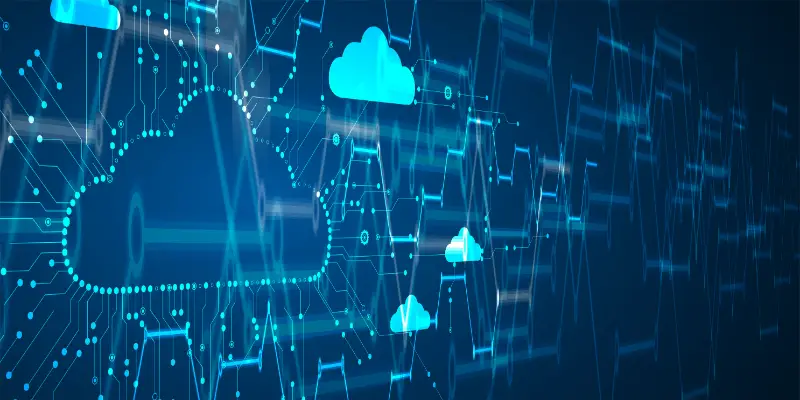 Conclusion
Using Google Drive can be your backup storage at all times. It made file transfer less complicated for non-tech-savvy users, too. As long as you're online, Google Drive can be your online storage at any given time, at any given place.