Disclaimer: This post may contain affiliate links, meaning we get a small commission if you make a purchase through our links, at no cost to you. For more information, please visit our Disclaimer Page.
Expensive electronics can fail so quickly that you barely get any use out of them. Sony gives you a warranty with the PS5 that covers some of the problems you might have. Take a look at what a PS5 warranty covers and how to file a request along with some other helpful info.
Does the PS5 Come With a Warranty and How Long Is It?
Sony underestimated the number of gamers who wanted the PS5. It launched in the middle of the pandemic when people stuck at home wanted a fun way to waste some time. Many people also had more time and money to spend, which led to the console selling out as soon as it hit the market.
Even today, you'll find that some sell for almost twice what they do in the store. Signing up for email alerts can help you snag one for less, but you need to make sure you know the basics of the PS5 warranty.
Do I Get a Warranty With My PS5?
First of all, yes, the PS5 does come with a warranty. Sony gives you info about the warranty in the paperwork that comes inside of the box as well as online. As some of the wording is hard to understand, you may need some help figuring it out. The PS5 warranty covers some of the basic problems you might have with your console.
How Long Does the Warranty Last?
Sony offers a basic warranty on the PS5 that lasts for one year. The date begins when you purchase the console. For example, If you get your hands on one on April 22, 2022, you have until April 22, 2023, to use the warranty.
Do You Get a Ps5 Warranty With a Pre-order?
Not everyone wants to spend a lot of time waiting for a local store to get a stack of PS5 consoles, which is why they decide to preorder one. Some stores have waitlists where you can put your name on a list and get an email or phone call when the consoles are in stock.
To guarantee that you get one, you can pay for it in advance. Most stores will call those who already paid before they contact other names on their lists. Your preorder will come with the same one-year warranty, which only starts when you pick up your PS5.
Do I Need to Register My PS5 for Warranty?
You do not need to register your PS5 to use your warranty. When you visit the Sony website and click on the Register button, it will ask for your home address and email address as well as your name and the PS5's serial number. You can find this number on the back of the console.
A common problem that many had is that the website did not accept their serial numbers. Some even tried to call the stores where they bought their consoles and got a message that they needed to get in contact with Sony. As of September 2022, some gamers found that the website still wouldn't let them register their consoles.
It's a good idea to register your PS5 because it will extend your warranty. When you register online, Sony will give you an extra three months of coverage. You may have the chance to register your console through the PlayStation Network, too. This will require that you have an active PSN account and that you sign into it.
What Does the PS5 Warranty Cover?
The main issues your warranty covers are manufacturing defects. When you file a claim, Sony will ask questions to determine if your console has an active warranty and whether the problems you experience are examples of manufacturing defects. For example, do you remember all the problems that Xbox 360 users had with the Red Ring of Death?
This was a defect that caused a red light to appear around the power button, which looked like a halo. Microsoft allowed buyers to repair or replace their consoles. When you buy a first-generation console, you risk suffering similar problems. Your warranty allows you to file a claim to cover the issue.
With an active warranty, Sony will pay for the cost of shipping your PS5 to an authorized repair center. The company will also pay to replace any damaged parts or your entire console. Once you qualify for a warranty request, Sony sends both a cardboard box and a shipping label to the address of your choosing. You can pack your console and ship it to the repair center for free. The center will pay to ship the new or repaired console back to you.
What Doesn't the PS5 Warranty Cover?
Though Sony offers a PS5 warranty that covers the console and its parts, the warranty does not cover all problems or types of damage. It does not cover any damage caused by peripherals that are not compatible with the console.
If you damage a port because you used headphones that are from another company, Sony will not pay for the damage. It also does not cover any peripherals that do not come from Sony such as controllers from third parties.
Can You Void Your PS5 Warranty?
You can absolutely void your PS5 warranty, even if you don't realize it. Any modifications you make to the console will void it. Abusing or misusing the console can also cause damage that your warranty won't cover.
You also need to be careful about who you hire or ask to work on your console. Sony may accept your warranty claim and then deny it because the repair tech finds that someone else tried to fix it before you filed your claim.
How to Start a PS5 Warranty Request With Sony
The PlayStation Support Team is the best place to turn when you want to file a warranty request. Go to the Sony website and look for warranty details. The team will ask if you tried to fix the problem on your own first. You can also
Before you call or reach out online, turn on your PS5 and go to Systems & Hardware. Find the Fix & Replace button under this section and click on it.
Go over the list of hardware items and pick the one you need to fix. Your PS5 will give you a simple troubleshooting guide that runs you through some possible solutions. The console will probably ask you to turn the PS5 off and wait a few minutes before turning it on again.
You may need to try some other remedies to see if you can fix the issue on your own. If all else fails, you will get a message with a phone number attached that you call to reach the PlayStation Support Team.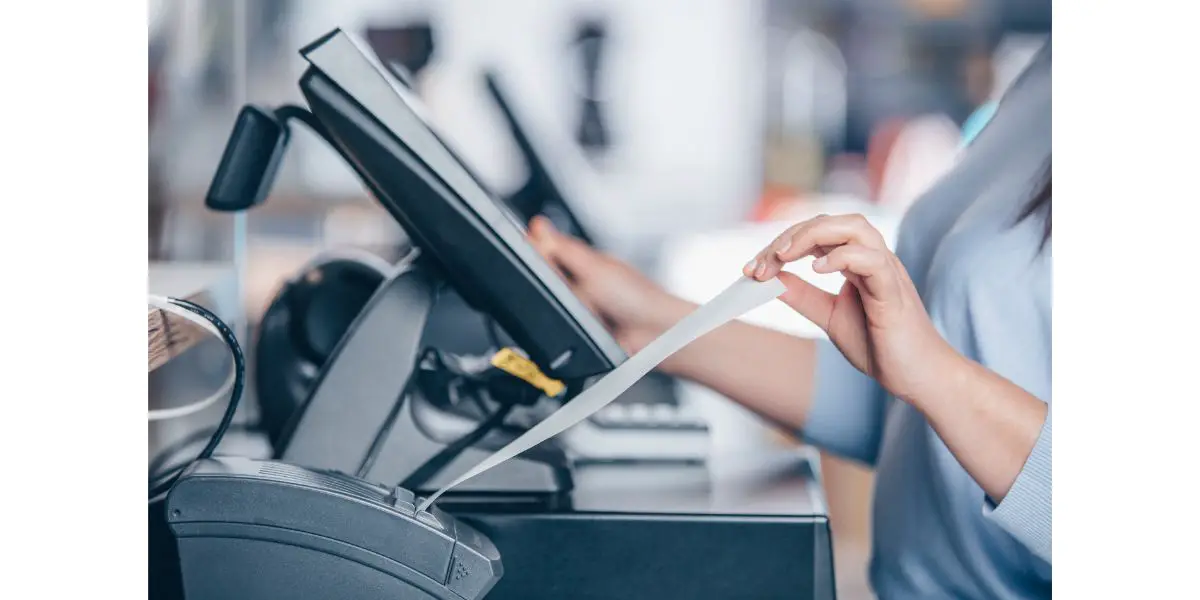 Do You Need Your Original Receipt?
Many electronics brands require that you have the original receipt when you file a warranty claim. As long as you are still under the original warranty with your PS5, you should not need the receipt.
Sony will ask for some proof of when you bought the console. If you bought it from a third party, ask for their original purchase receipt or submit proof that you bought the console from them. Keep in mind that Sony can deny your claim because you are not the original buyer.
When you call to talk to the support team, let them know that you don't have the receipt. You can claim that you didn't get one because you received the console as a gift. Sony may ask for the UPC number on the box or require that you upload a photo of it.
They can even request that you cut off this part of the box and send it in with your PS5. If all else fails, Sony can check the serial number and get an idea of when you bought it and if it's still under warranty.
Should You Buy an Extended Warranty for PS5?
Besides the one-year warranty that comes from Sony, you have the option of buying an extended warranty. Though some claim you don't need it, it's a good choice for those who want some added protection. Buying a PS5 is expensive, but an extended warranty helps you get more out of your investment.
Extended Warranty vs. Insurance
An extended warranty differs from PS5 insurance. You can add the console to your homeowners' or renter's insurance plan, which will help you pay for a new one if someone steals it. Many stores will also offer an extended warranty or repair program when you buy your PS5.
You usually need to pay extra for this service. The store will base the cost on both the PS5 model you buy and how long you want to cover it. You can get up to three years of extra coverage through a store's extended warranty program.
Conclusion
Your PS5 warranty helps you rest easy because it tells you that Sony will cover any of the manufacturing defects you find within the first year of your purchase. Though you don't need to register it, this will give you three more months of protection.
You might also consider an extended warranty from the store that sold you the PS5. Keep in mind that Sony may offer a longer warranty than you thought. If you have one of the first PS5s, you might find that Sony extended your warranty beyond a single year.