Disclaimer: This post may contain affiliate links, meaning we get a small commission if you make a purchase through our links, at no cost to you. For more information, please visit our Disclaimer Page.
You can find out when an application was downloaded on an iPhone by accessing download history. Press a 3D Touch to have shortcuts with one being purchased tab where you'll get app details. You can also go to the app store and find the "purchased tab" with a list from the recent to old ones.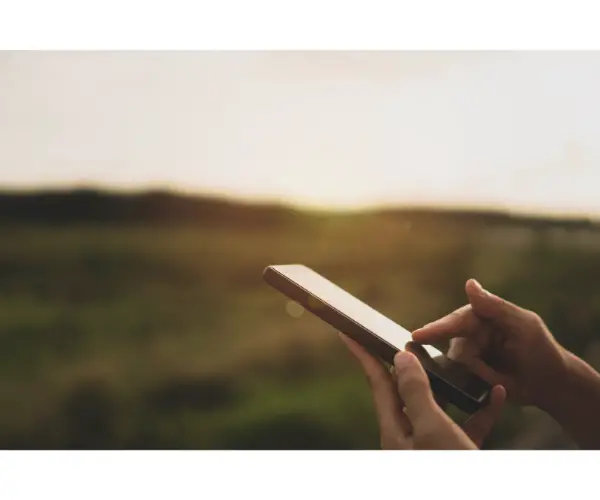 Is There a Way to See the Date An App Was Downloaded?
There is a way to see the date an application was downloaded and you will have to integrate two different iOS features. You need to first get a present version of the app you installed.
Open settings app/general/usage, and under the storage part, you'll have to wait until it displays a list of applications.
You can then tap on the app you want so you can take a look at the app version. In case it isn't there, it is possibly dependent on the iOS version. On the other hand, you can inspect console output on Xcode or initiate a debug log.
As for the second option, you can scroll downward in the application page on the app store and then tap on version history. You will be able to see the complete version history. Go on to match the new version to the day you installed it.
It may not be so perfect if you aren't still aware of the exact date you updated it. However, if you've automatic updates, then there is a high possibility that it occurred on the same or the following day.
Besides, you can find actual update dates by querying JSON via iTunes or on AppAnnie.
How to Find Out When An App Was Downloaded on iPhone?
You can find out when an app was downloaded on your iPhone by accessing your application download history in two different ways. The first one is quite immense though also helpful.
The second technique is certainly the most prompt one since it is a shortcut. As for the first method, you can access application download history by following these steps:
Open App store
Click at the bottom tab
Find your photo and tap it
Click the purchased tab and you will notice a list of applications you've downloaded starting from a recent to an old one.
With the shortcut, you will be able to get to the download history in case you have a compatible gadget. You can use the 3D touch by holding firmly on the App Store icon on the home screen. This will help you have three shortcuts and one being a purchased tab.
Click on it to choose it and then get straight access to the list of apps you downloaded before. You can then view the purchased applications in the download history you see in the App Store. The two tabs above will let you narrow your search.
All' gives you the downloaded apps list of all the apps. This means it's not just on the iPhone which just gives a list of those not yet installed on the device. Lastly, consider using the search field if you need to type the name or only parts of the app's name you are searching for.
Can You See How Many Times You Downloaded An App?
You can see how many times you downloaded an app. This is because you will be able to also see every app you have ever launched on your device from the App Store.
Though the store will only track the apps you have downloaded through the Apple ID you are presently logged into.
This implies you will also see the applications you downloaded on a different iPhone using a similar Apple ID.
Besides, if you need to check the applications you downloaded on a different Apple ID account, you can log into it. You will see the iOS application history on iTunes or from your phone.
On an iPhone, you can open the app store and then tap on updates at the downward right corner. Click on 'purchased' and if you hold a family account, tap on my purchases.
This will give you a list of every app you downloaded either off or on the current device.
If you want to see only the apps which are presently not installed on the device, you can click on not on the iPhone. As for iTunes, you can tap your profile icon and proceed to purchase.
Sort the purchased applications by device, either iPhone or iPad. You will be able to see the applications not presently on the library by tapping on not in your library.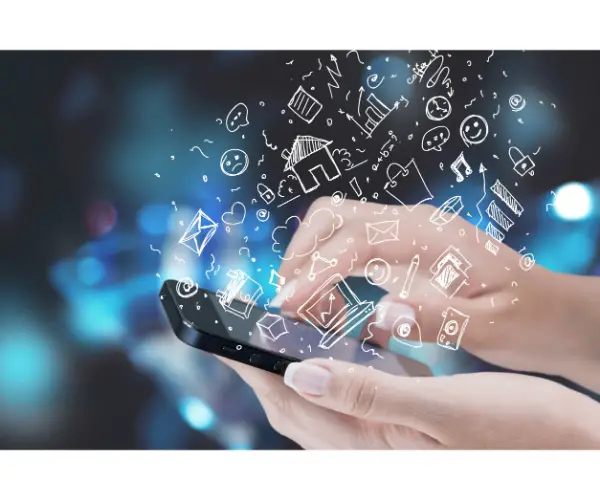 Is It Possible to Find Out An App Download Date on iOS?
It is possible to find out an app download date on iOS. You can check a list of the apps purchased plus their dates by visiting the app store/today tab. Then tap your icon or picture on the upper right/purchased and my purchases.
In case you have a bunch of applications and the search bar is not visible soon enough, you can swipe your screen downwards slightly.
This will allow you to search by name. If you have hidden an application from the purchase history, you will have to go to iTunes so you can view it once more.
Proceed to account/my account and then tap manage across from the hidden purchases. You won't be able to see the date of purchase in this place. Therefore, you need to first unhide the stuff and view the purchased list to view the dates.
How to Find Hidden App in the iPhone App Library
You can find a hidden application in the iPhone app library by first finding the library. You can swipe to the left side until you go to screen past the previous home screen page. The application is made of folders of the apps which automatically sort.
In case you do not instantly see the app in the library, a quick way to get it is to search it. You can type its name and you will see the application icon in the results.
Tap and then hold the icon until you can see a menu, click on add to your home screen and it'll be accessible there. You can then rearrange it the way you desire.
Is There a Place to See Recently Deleted iPhone Apps?
There is no way to see recently deleted iPhone apps, though you can see all the deleted applications on your device.
With that said, you can open the app store, click on your photo on the upper right side corner, tap purchased, my purchases and click on not on your iPhone.
This will list all apps that are not on your gadget and there's no way you can sort them by the time you deleted them.
All the application purchases will be available for another free download on your app store.
This is the case whether you paid or didn't pay for them. In case the application isn't on your device, it'll have an icon alongside it looking like a cloud and with a downward-pointing arrow.
Consider tapping to download and then reinstall the application.
Why Did My Apps Disappear on My iPhone?
Your apps disappear on your iPhone when you have deleted, moved, or hidden them using Apple's restrictions feature.
This can happen to lots of apps, for instance, camera, iTunes store application, safari web browser, app store, and many more.
The iPhone restrictions feature created in iOS enables you to deactivate some features and apps you pre-installed.
Apart from blocking applications, you can use the feature to block or disable changes to tons of features and functions of iOS. This comprises game center, location services, changing email accounts, privacy settings, and others.