Disclaimer: This post may contain affiliate links, meaning we get a small commission if you make a purchase through our links, at no cost to you. For more information, please visit our Disclaimer Page.
Firstly, I want to tell you that in this article, I will not explain what Dropbox is or how does it work because it is basic information that you can easily find on Google. I will only show you methods to gain more free Dropbox space for your account, as well as how to achieve it.
I use Dropbox daily for many tasks, but mostly for syncing files among my computers and smartphones. I signed up a Dropbox account three years ago when I buy a new Samsung Galaxy S3. At that moment, Dropbox offered 48GB storage space for free in two years, comes as a gift with my Galaxy S3. Since then, I was using my Dropbox account for syncing files between my devices, upload and access files anywhere as well as share files with my friends.
Until the offer ends, that was one year ago. I was looking for other solutions, or I will need to upgrade to Dropbox Pro, which costs $9 per month. At that moment, $9 per month was something I couldn't pay. So I was looking for alternative cloud storages. But lucky me, I found a method that can help me gain more free Dropbox storage space, up to 16GB.
How To Get 16GB Free Dropbox Space
You might not know that Dropbox has a referral program. This program will give you 500MB of storage space for each user who signs up and activates an account under your link. The maximum number of users you can invite is 32. So, total free Dropbox space you can have is up to 16GB (500MB * 32 users).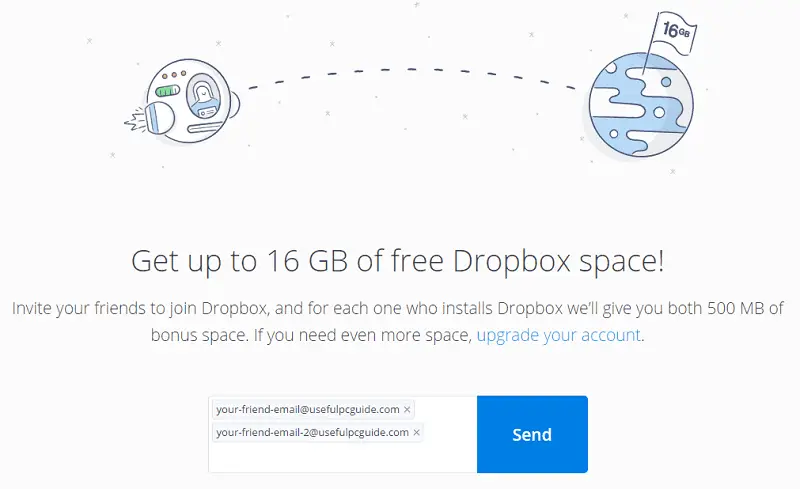 If you have a lot of friends who does not have a Dropbox account yet, tell them to register a new account under your link. By that, you will earn more free storage space and will reach 16GB soon enough.
Methods To Get Free Dropbox Space Via Referral Program
What if you don't have any friends who can sign up accounts under your link?
Then, you can sign up these new accounts by yourself, with the help of VirtualBox and Ubuntu. The reason is that Dropbox won't give you 500MB for FREE if you sign up and link a new account on the same computer. So, you will need VirtualBox to create new virtual machines and install Ubuntu on those machines.
Once you have done with the installation process, just boot up and access into Ubuntu operating system (OS). Then open Firefox (pre-installed with Ubuntu), visit Dropbox's website via the referral link of your main account, sign up a new account, download and install Dropbox app and link your new account.
Create a new virtual machine, install Ubuntu and repeat the steps above until you reach 16GB of free Dropbox storage space on your account.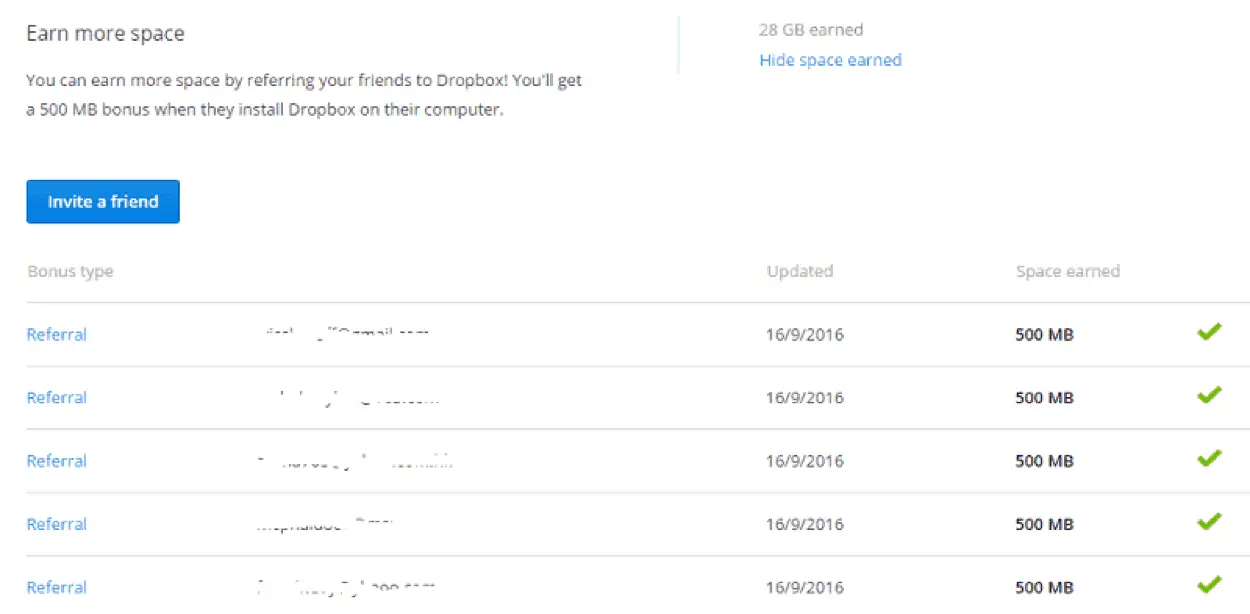 Note: Sometimes, Dropbox will not count a referral user if they think it's invalid. To avoid this problem, you will need to generate a new MAC address for each of your virtual machines. To doing so, in VirtualBox, navigate to Settings -> Network -> Advanced and then click on the "green" icon right behind the Mac Address box. After that, click on the "OK" button.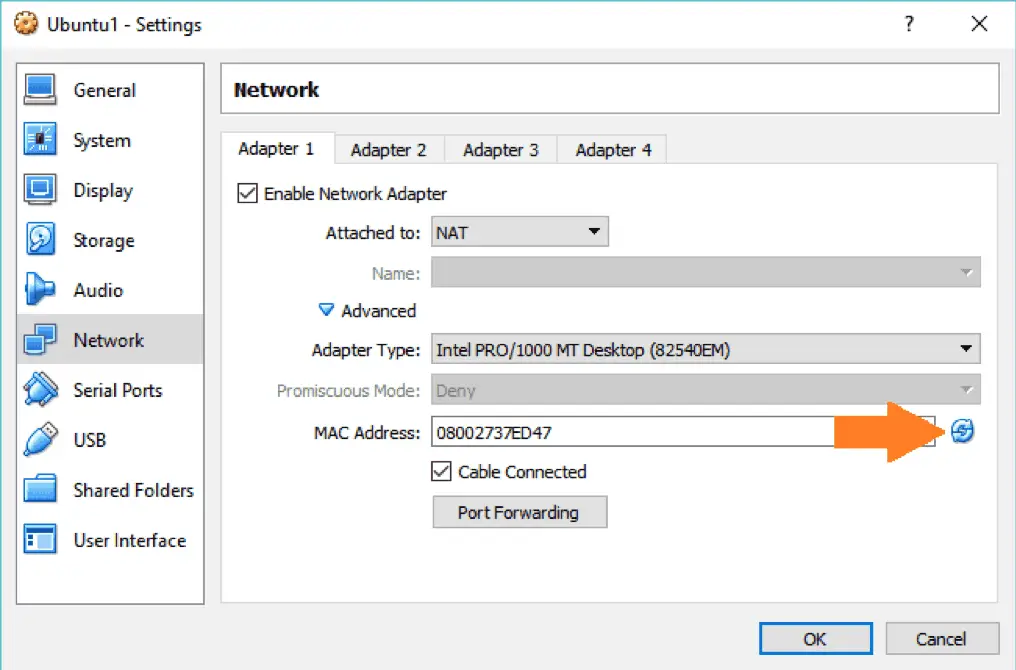 Enjoy your NEW and FREE storage space.
I would recommend you to subscribe to Dropbox's blog and receive their latest news. Sometimes, they run several promotional programs that give us a chance to extend our storage space up to 5GB via a coupon.
If you are too lazy to sign up all referral accounts by yourself, hire someone who can do, like this, for $12. I also have bought a 5GB Dropbox coupon from this seller for $22 to increase my storage space.
At the moment I buy the 5GB Dropbox coupon (it was last month), everything is fine. However, I will NOT BE RESPONSIBLE for any loss in case that seller turned into a scammer.
So, trade with your own risk and read the latest reviews from users before purchasing.