Disclaimer: This post may contain affiliate links, meaning we get a small commission if you make a purchase through our links, at no cost to you. For more information, please visit our Disclaimer Page.
So, you want to get a specific phone number. Most of the time, this means you want a phone number for a specific company, a person, or a business. So how do you get one?
You can get a specific phone number by requesting it from your service provider. You can also sign up for an online phone service plan that offers vanity numbers. There are also apps that let users select their own phone numbers. Learn more about vanity numbers and how to get a specific number here.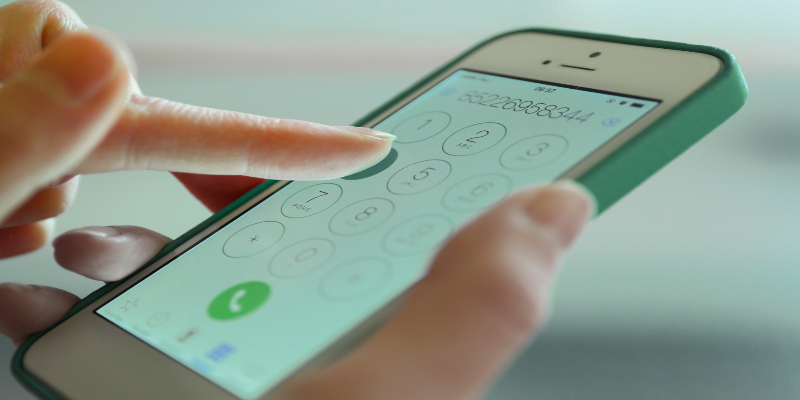 Can I request a specific phone number?
Do you wonder how some companies have phone numbers that seem to go really well with their businesses?
For example, if you want to contact a flower company to deliver a bouquet to your loved one, you can call 1-800-FLOWERS. If you want to order a toy for your child's birthday, you can call 1-800-TOYSRUS.
These are examples of vanity phone numbers. This is a sequence of numbers that subscribers request for marketing reasons. The numbers correspond to letters on the keypad that spell out a word related to you or your business.
They are numbers that are easier to memorize so your customers and potential clients can quickly dial them. Compared to random phone numbers, vanity phone numbers are more noticeable too.
The number can help you promote your brand and business. Without having to launch any ad campaign, you can make people recognize your business by simply posting your phone number.
Small business owners do not use vanity numbers because they believe that it is expensive. That may be true before but with the emergence of more phone service providers, the option has become more affordable.
You can now get a specific phone number to suit your needs without breaking the bank or buying special equipment.
However, it is important to note that most toll-free phone numbers are offered by providers on a first-come-first-serve basis. The number that you might want to get may no longer be available no matter which phone service you try to buy it from.
How To Find Available Phone Numbers For Activation
If you already have an existing account with a cellphone service provider like AT&T Wireless or Verizon Wireless, contact the company's representative and ask if you can choose a specific number for your account.
You will be asked to choose the number from their list of available ones.
If the number that you are looking for is available, sign up for an account and tell the representative that you want to transfer your old cellphone number to your new account. This way, you can still keep your contacts, but have the phone number that you need.
When you apply for a new service via the company's website, the provider will automatically give you a number. You can still have this changed when you call to get the new phone activated.
Remember that you need to have the number changed to your desired one before getting the account activated so you don't get charged extra.
The representative will check if the number you requested is available. If it is, then you can ask to get that number instead. The representative will then replace the number that was initially assigned to you.
You can also get a business VoIP phone service. This is run solely online. You will need a device that is connected to the Internet to use this type of phone service. Typically, these devices are computers, tablets, or phones.
If you want to avoid having to maintain multiple gadgets for making and answering calls, you can forward your online calls to your existing mobile or landline number. There are several vanity phone number providers available that can provide you with a specific number that you are looking for.
If you want to choose this route, all you have to do is find a business phone system provider with a VoIP service plan that suits your needs. Check out a few service providers. Look at their offerings to see if they have the features that you require.
On most company's websites, you will find a section that will allow you to check for available local or toll-free vanity numbers. Search and check out the provider's offering. The choices usually come with the price of that vanity number and a check-out button.
Other companies also give the option to add a specific phone number to your plan as an added feature. Note that requesting a vanity number costs extra. Make sure you have signed up for the plan that is best for you.
As soon as you have an account, you must apply for your vanity number. Depending on the service provider, it can take a few business days for this application to be approved.
When your application has been approved, you can use the vanity number generator to find the best number for your business.
Is there an app where I can pick my own phone number?
Several apps allow you to choose your own phone number. These apps are essentially phone service providers in app form. Let's check out the available applications that let you pick out a specific phone number for yourself or your business.
Sideline
Check out Sideline if you want an easy-to-use app offering typical phone service features like texting, picture messaging and calling. You can choose a vanity phone number. If it is available, you can get it and set it up.
The app also lets you set up and sent automated replies to the messages of your contacts. The app works on both Android and iOS devices.
The downside is that the service is limited to US customers only.
Grasshopper
Grasshopper is another phone number service provider that is extremely popular with small businesses and startups. The mobile app lets you manage your phone system from any location using any device.
The provider offers not just vanity numbers but also local and 833 or 800 toll-free numbers for different regions. The vanity number can be selected upon signing up.
This app really works well for keeping business and personal calls separate. The provider also offers other essential features like voice mail, texting, Wi-Fi calling, call forwarding, automated greeting, and others.
Freshcaller
For growing businesses, Freshcaller is a highly recommended virtual phone service provider app. The company offers different plans to fit any budget. They even have pay-per-minute plans for small businesses.
If you sign up with Freshcaller, you can get toll-free, local, international, and vanity phone numbers. Your account will also come with an easy-to-use call management tool, call waiting, and more.
Some plans also allow you to use your local carrier. This is important for people who cannot port their local numbers or for people who want to keep their carrier because of better deals.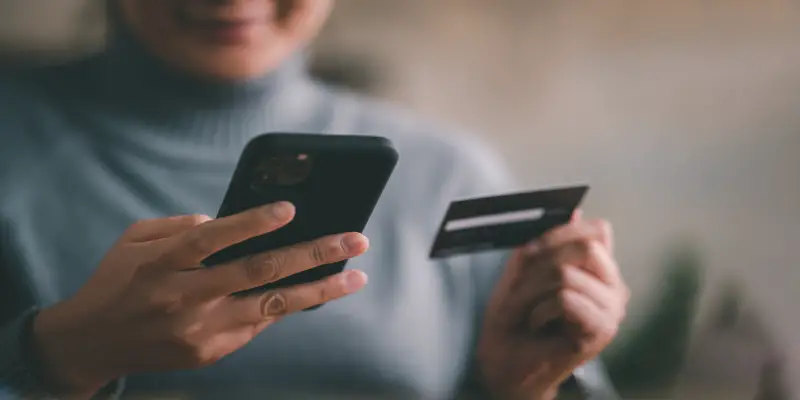 How to Buy a Phone Number from Someone
For directory numbers, buying a number from an existing user is not possible. This type of phone number is assigned by a regulatory body. The carriers and landline phone companies, also known as service providers, issue the individual directory number to a subscriber.
When you terminate your service, the phone number reverts to the company that provided the service. They hold it unused for a certain period and then return it to their list to be issued to another subscriber.
For toll-free numbers, you can check online marketplaces to see if anybody is selling the number that you want. Some individuals and service providers sell numbers with pseudo area codes like 888, 800, 855, and others.
For other numbers, you can look up the owner of the phone number and negotiate with them. As long as they are willing to sell you the use of their number, you would be able to buy it.
This doesn't necessarily mean that you now own that phone number.
What you can do is transfer that number to a VoIP service. You now get to control its routing. This means the number still belongs to the original owner, but the calls and messages are routed to your accounts.
Also, keep in mind that phone numbers can expire. If you want to know more about that, check out our article.
Conclusion
Choosing a phone number can be crucial for individuals or businesses that are trying to build up a brand. A vanity number is an effective way of making your contact number memorable.
Phone companies can let you choose an available vanity number for a small fee. You can also opt to sign up for an online phone service plan and get a vanity phone number for free.
You just need to download the app and sign up for a phone plan that lets you choose your own number.