Disclaimer: This post may contain affiliate links, meaning we get a small commission if you make a purchase through our links, at no cost to you. For more information, please visit our Disclaimer Page.
Kodi in itself can be an incredibly useful application. It's a great way to keep all of your media in one place and have the ability to access it easily. If you aren't using the Kodi application, it's worth checking out in order to find out what the application can do for you.
In addition, some people choose to use add-ons like Exodus to improve the experience. Here, we're going to discuss some important information about Exodus as well as how you can install it if the add-on is legal in your area.
Related Reading: How to Update Kodi
What is Kodi?
Streaming is a huge part of the lives of many when it comes to things like television shows, music and movies. Kodi exists to help make that a little easier.
Essentially, Kodi is designed to store a wide variety of media in an open-source environment. Because of that, it can be a great place to store your own media on one place and allow yourself to be able to access it from a variety of different devices. For those who remember DVDs, VHS tapes and those huge, zipped binders that you kept CDs in, Kodi can essentially be that storage space in an online environment.
Many also find it to be incredibly useful because it can work on many different platforms. This gives you more places to watch or listen from.
Read Article: How to Format an External Hard Drive for Mac
What is Exodus?
Kodi is an application that can come with a number of add-ons. Some of these are official add-ons while others are created by third parties. Exodus is one of the latter options. Essentially, it allows those using the app to be able to view videos while they are online.
What's worth keeping in mind is that those using Exodus may be at risk of breaking copyright laws, depending on where they are located. Make sure to check the laws in your location before attempting to use this addition, for your own sake.
Using Exodus Safely
Typically, Exodus is safe to use when it comes to things like viruses, malware and other disruptive additions. While there have been some issues in the past with dangerous additions to the main add-on, it is generally considered to be safe now.
That said, it's an add-on that you will need to install and use at your own risk. Furthermore, make sure that you are careful about any other add-ons you may be interested in, as some will send you malware, viruses and other kinds of software that will be damaging to you and your device.
What You Need to Know
In many countries, the piracy of movies, television shows and music is considered to be illegal. If you are in the United States, for example, use of this add-on would be considered illegal. Therefore, you would be breaking the copyright laws surrounding whatever you watch or listen to.
Some users will do things like install VPNs in order to ensure their anonymity while engaging in such tasks. However, this doesn't make the activity any less illegal.
If the laws in your country are more loose with regard to copyright, then using the Exodus add-on may not be a problem for you.
Installing Exodus
To get Exodus installed, you'll want to follow these instructions carefully. If you're having problems, make sure to come back and review as even a small mistake may result in the process going awry.
Step One
To begin with, you'll need to get your Kodi application up and running.
Then look for the gear symbol on the left-hand side. Click on this button and it will take you to your settings.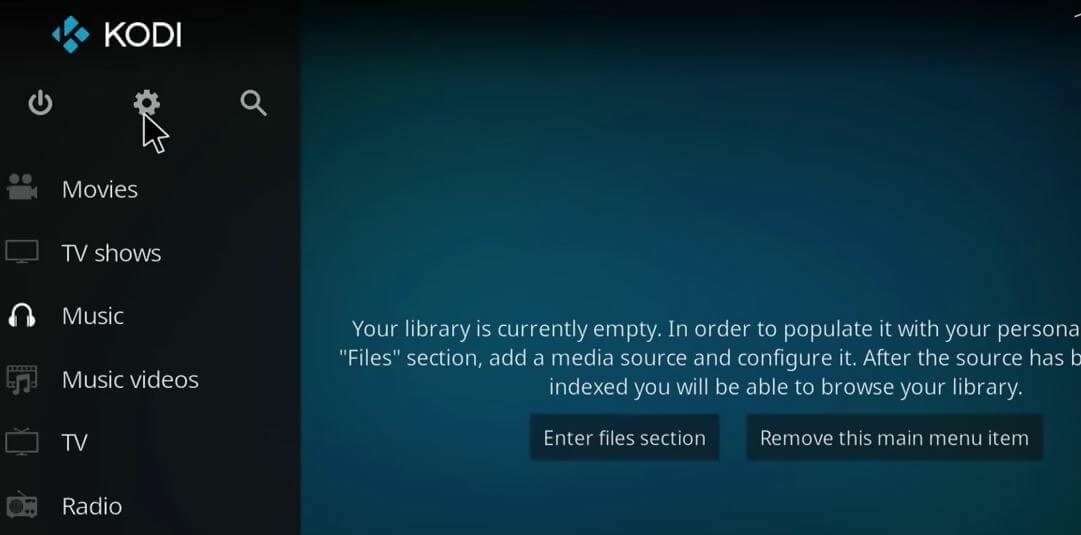 Step Two
On the settings page, you'll want to locate the "file manager." From there, you'll also want to select the option to add a source.
There should be an area where you see the word "none." In this space, you'll want to replace that word with the following:
http://mega-tron.tv/transform
When you've done this, the name for that add-on should become "transform" unless you change it.
If you have another link for Exodus that you want to input here, you can do that as well.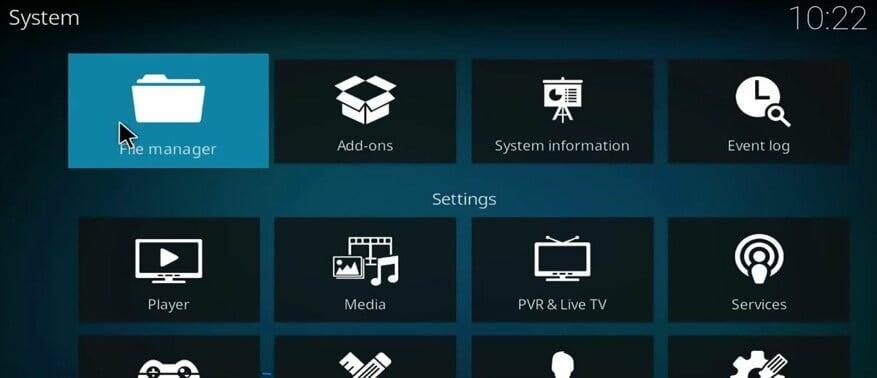 Step Three
Head back to your Kodi home page. From there, go to "Add-ons" and then open up the package installer.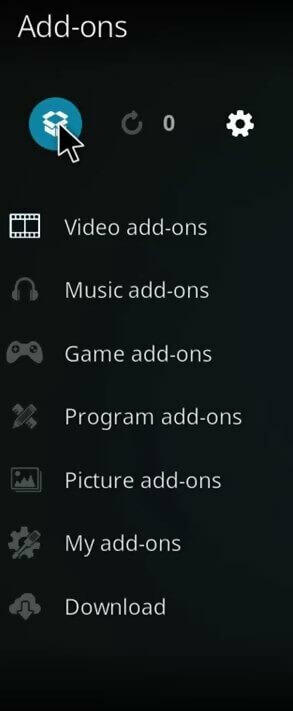 Step Four
On this page, you'll find an option to install using a zip file. That's the option you want. Follow that up with "transform" or the name you gave the add-on.
After that, find the option titled "Repository" and select it.
Now you'll want to choose the option with the title "repository.kodibae – X.X.X . zip".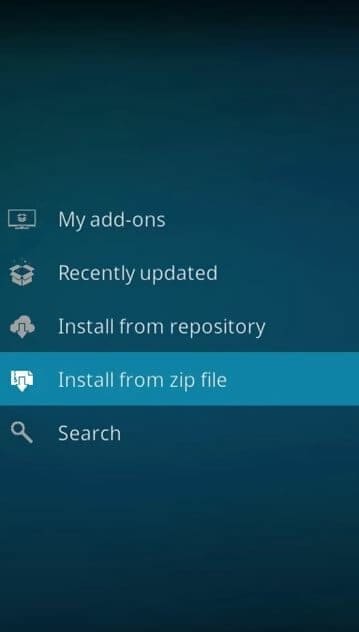 Step Five
After that, you'll just need to wait until you receive a notification that the process was successful.
Now, you'll want to install from the Kodi Bae Repository, which will be located within the "Install from repository" option.
Step Six
Next, find the "Add-on repository" and select it.
Find "TVADDONS.co" and select the button to install it.
Now, head back to the Kodi Bae Repository and open the folder titled "Video Add-on."
Here, you'll find a list of add-ons on your screen. Choose the one titled "Exodus." Then, select "Install."
Step Seven
Now, you'll just need to wait until you receive another successful notification. Then, you'll be ready to use Exodus. Stay safe, and try to avoid doing so illegally.
Conclusion
While Exodus may be a useful addition to Kodi, it's one that should be used with caution. Make sure that you verify the copyright laws in your area before attempting to use it. If you are in a country where  this add-on is considered to be illegal, then it's best to just stick to Kodi itself and the official add-ons it offers.
Otherwise, make sure to follow the instructions carefully in order to get the add-on installed properly. Once you've gotten the add-on added, you'll be able to view movies and shows in a whole new way, given that you're somewhere where the add-on is legal.
Sources
https://www.youtube.com/watch?v=wd8GKbniDZU