Disclaimer: This post may contain affiliate links, meaning we get a small commission if you make a purchase through our links, at no cost to you. For more information, please visit our Disclaimer Page.
Modern TVs and other devices come with a built-in feature, called HDMI-CEC. This feature allows them to easily communicate with each other through HDMI. If your PS4 keeps turning on with your TV, one way to stop that from happening is by disabling the HDMI-CEC feature on the PlayStation console.
Why exactly is my PlayStation console turning on when I turn the TV on?
The issue
PlayStation is a video game brand that focuses on delivering various gaming devices across the world. Currently, PlayStation has 5 different home video game consoles, including the PS1, PS2, PS3, PS4, and PS5.
The PlayStation 4 (or PS4) was released in 2013, while Sony's latest console; PlayStation 5 (or PS5), was released in 2020. Both consoles, no doubt, were released with tons of amazing features and specifications. However, you need to understand that they aren't without their issues.
That said, one of the many issues that PS4 and PS5 users experience with their consoles is that they usually "turn on," especially when the TV is on. In simpler terms; most users often complain that whenever they switch on their TVs, their PS4 or PS4 consoles automatically switch on, even if it's off or in the rest mode.
For instance, according to this Redditor, he mentioned that whenever he turns on his TV, his PS4 console also turns on automatically, but he's not alone either. This also occurred on his girlfriend's console too.
If you're currently experiencing the PS4 automatic turn-on issue, you need to first understand that you're not alone. Here (1, 2, 3, 4) are some other complaints that I found regarding the same issue across various social media platforms and forums.
Here's the thing; the issue of "the PS4 turning on by itself when the TV is switched on" is something that has been around for a while. It's pretty common to both the PlayStation 5 and PlayStation 4 gaming consoles.
Here's why you keep experiencing the issue
There are a couple of reasons your PlayStation console keeps turning on every time you switch on your TV. One of them, which happens to be the most common cause of this issue, is the presence of a feature, called the HDMI-CEC.
HDMI-CEC issue
What is HDMI-CEC and what exactly does it do?
The "CEC" attached to HDMI-CEC is an abbreviation for Consumer Electronics Control. That said, HDMI-CEC is an optional feature that's usually added to most electronic devices that are HDMI-compatible. This feature makes it possible for devices with HDMI to communicate easily with each other from one remote, such as your TV remote.
Furthermore, the HDMI-CEC features have several capabilities. One of them is the Remote Control Pass-Through, which allows commands on the remote control to pass through to different HDMI devices.
Another thing that the HDMI-CEC can do is One-Touch Play. With this function, you only need to start playback on your source device to switch your TV to the exact HDMI input, to which the source is connected to.
System Standby, Device Menu Control, Timer Programming, One-Touch Record, and Deck Control, are some other capabilities of the HDMI-CEC feature.
That said, the bottom line is that the presence of HDMI-CEC is one of the few reasons why your PlayStation console switches on automatically when you turn on the TV. This issue is not a problem. Instead, it's the HDMI-CEC performing one of its functions, which is known as "the Remote Control Pass-Through."
Remote Play issue
Remote Play is an amazing feature added to some PlayStation video games consoles. This feature is added specifically to allow you to play your PS4 or PS5 games on a range of different devices, including smartphones, PS4, and tablets. For this feature to work, you need to have the PS Remote app installed on your preferred device.
That said, the Remote Play feature could also make your PlayStation console turn on by itself. Keep in mind that this issue is not as common as that of the HDMI-CEC.
Do you have the "Enable Turning On PS4 From Network" option turned on? This option is right under the "Power Saving" option. If yes, you need to understand that it's possible to power on your console by just turning on a Remote Play device. It could also be the reason your console is turning on by itself.
Here's how to stop your PlayStation 4 from turning on with TV
Now, you already have a couple of ideas regarding why PlayStation consoles turn on by themselves. What's next is to address the issues – if you truly find them annoying and frustrating.
Let me start with the HDMI-CEC "Remote Control Pass-Through" issue. Again, you need to understand that this issue isn't an issue. Instead, it's how your devices' HDMI-CEC feature was programmed to work.
However, in case you're one of the players that find the HDMI-CEC Remote Control Pass-Through capability annoying, there's a way you can disable it. To do that, all you need is to follow the simple and direct steps below:
You need to turn on your PlayStation gaming console.
After that, locate and choose "Settings."
On the Settings app page, locate and select "System."
Next, choose HDMI from the list of options available. On the HDMI page, you'll see an option that says: HDMI Device Link.
Since you find the HDMI-CEC feature annoying, all you need is to disable the "HDMI Device Link."
To disable the "HDMI Device Link," however, two things are involved. First, you could consider enabling the "One-Touch Play" capability. If you do that, it'll allow your TV to switch on to the exact HDMI option connected to your console.
Alternatively, you can enable/disable the Power Off Link capability of HDMI-CEC. This way, you'll be able to decide whether or not you want your PS4 to enter Rest Mode once the TV is turned off.
For the Remote Play issue, you can disable this feature by going straight to your Settings app. From there, choose the "System option." Under the System, look for Remote Play and select it. From there, all you need is to disable the option. With that, you've successfully been able to deactivate the Remote Play feature.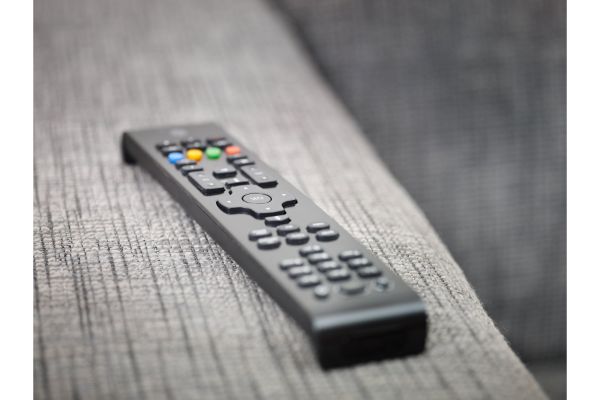 Why does my TV remote work on the PS4?
I have mentioned it above, but I'll say it again so you don't need to scroll up. It's the HDMI-CEC feature that makes it possible for your TV remote to work on your PlayStation 4 video games console. This feature, which only works for devices that are compatible with HDMI, can do several things.
For instance, with HDMI-CEC, you can always turn on your PlayStation 4 console indirectly by using the remote to switch on your TV. One of the benefits of that is it'll save you the stress of moving up and down, just to turn on your console. With HDMI-CEC, you can also turn on your TV indirectly – when you start playback on your source device.
The Bottom line is; if you're worried about why your TV remote works with your PS4, what you need to know is that "HDMI-CEC" is the secret behind it.