Disclaimer: This post may contain affiliate links, meaning we get a small commission if you make a purchase through our links, at no cost to you. For more information, please visit our Disclaimer Page.
How to uninstall programs on Mac computers? If you are familiar with the "Uninstall a program" interface in Windows operating system (OS), then I would tell you it doesn't exist on Mac OS X. To uninstall a program on Mac OS X, just drag the program icon and drop to the Trash, then right-click and clear it.
But do you know how to uninstall applications on your Mac computer, which don't have shortcuts/icons (which you can drag and drop to the Trash) or uninstall other built-in system applications?
Uninstalling Mac apps is a simple process and don't take more than five seconds. However, some apps require you to use Terminal or third party applications to uninstall them.
How To Uninstall Programs On Mac With Classic Way
Uninstalling programs from your Mac computer are probably easier than removing applications from other operating systems, such as Windows or Linux OS.
In Windows OS, you need access to Control Panel > Programs and Features > Pick the application you want to remove > Confirm again > Wait for the process to complete.
See Also: How To Force Quit Mac Apps In Mac OS X?
But in the Mac OS X computer, the uninstall process is simpler. You just need to select the Application that you want to remove (from the Desktop or Finder > Applications).
Next, right-click on the application icon > Move to Trash. Or you can also delete it by dragging the program icon and drop it to the Trash.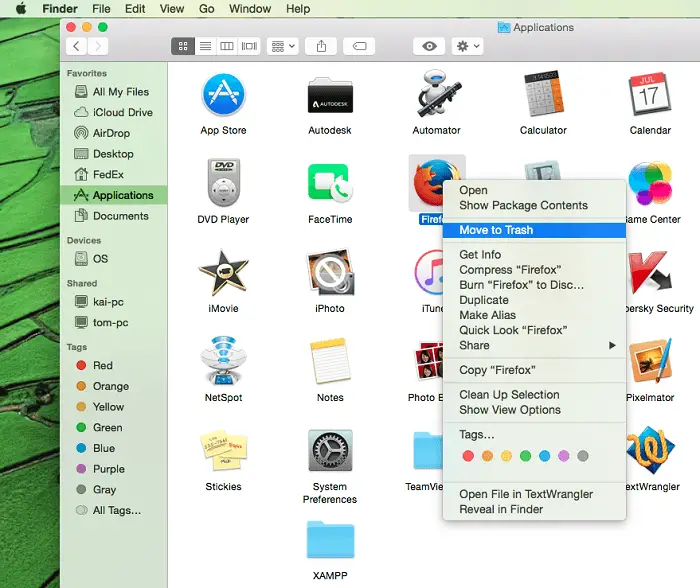 After the application has been moved to the Trash, right-click on the Trash and choose "Empty Trash". The application will be uninstalled.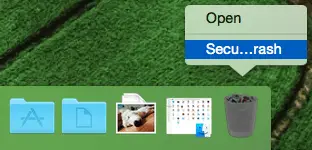 How To Uninstall Programs On Mac That Don't Appear In Finder > Applications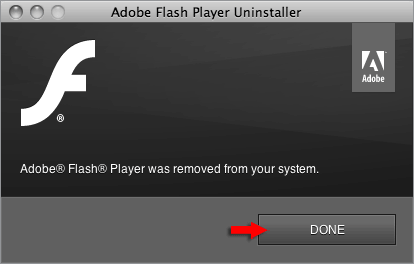 With above steps, you have known it's very easy to remove apps from a Mac computer if they appear in the Application folder or somewhere else which you can "move to the Trash". But how about applications that aren't there, such as Java runtime, Flash plugin or browser plugins?
There is no general method to uninstall these apps & built-in features. Instead, you can find appropriate ways to uninstall these programs from Google Search. You can use the search terms: "uninstall [application name] on Mac" with "application name" is the name of the app you want to remove/uninstall.
For example, Adobe has released a solution to help you removing Flash on your Mac computer, find out here.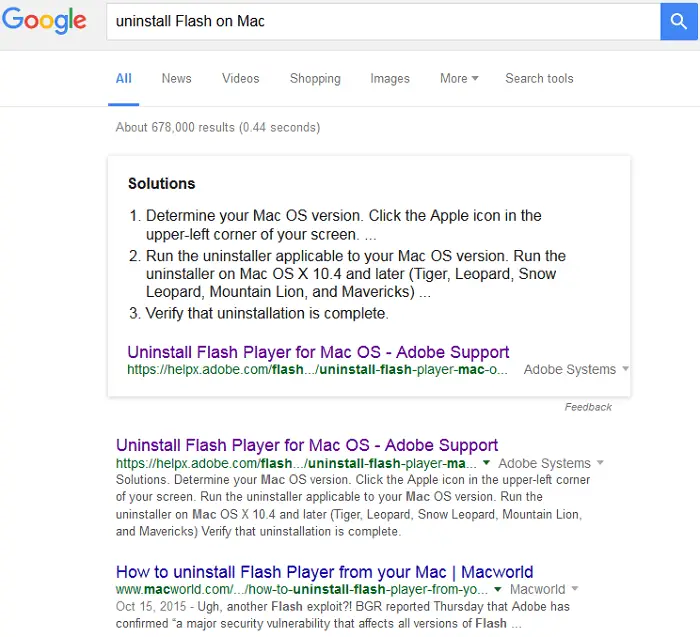 How To Completely Uninstall Programs On Mac Computer
You can easily uninstall any unwanted apps on your Mac. However, some of them can leave a few preference files, caches or logs in your hard drive.
If you want to remove a Mac app altogether, try a free program called AppCleaner. This will allow you to uninstall unwanted programs on your Mac computer with its data and related files.

From the "Application" tab of the AppCleaner, you can select a program or widget to remove/uninstall. Check it out!
How To Massive Delete Apps From Mac OS X
Another useful feature of the AppCleaner is allowing you to massive delete apps. To doing so, just select all apps that you want to remove, and then click on the "Delete" button. Don't need to remove all of them one by one, right?
How To Uninstall Apps On Mac OS X Using The Command Line
Most of users don't like to use commands in Terminal to do anything because those commands are not easy to remember. They feel not comfortable and will look for solutions which easier to do, such as an app with a friendly and simple user interface. However, using Terminal to removing Mac apps is easier than you think.
Firstly, open Finder, click on the Applications > Utilities, find Terminal application and then launch it.
Next, type:
sudo uninstall file://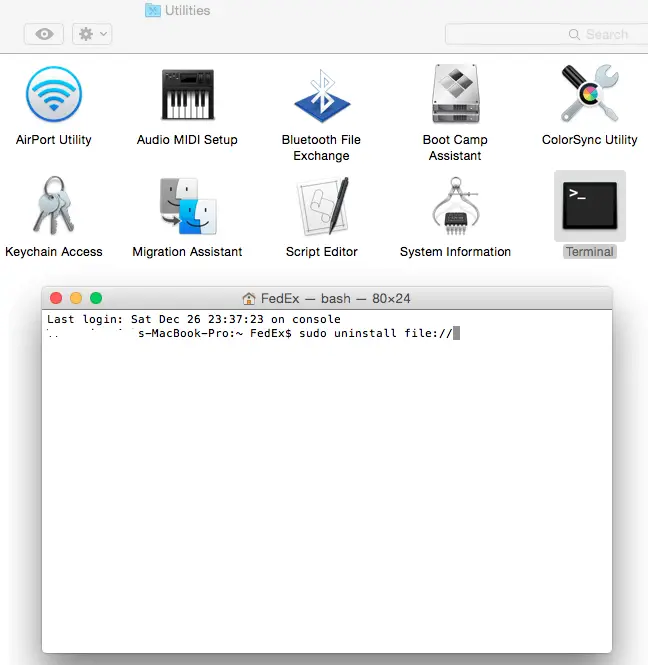 Next, drag the program icon from Applications into Terminal window and drop it there. And then press Enter. The application will be uninstalled automatically.
In this case, I use Google Chrome an object to show you how to uninstall programs on Mac with Terminal.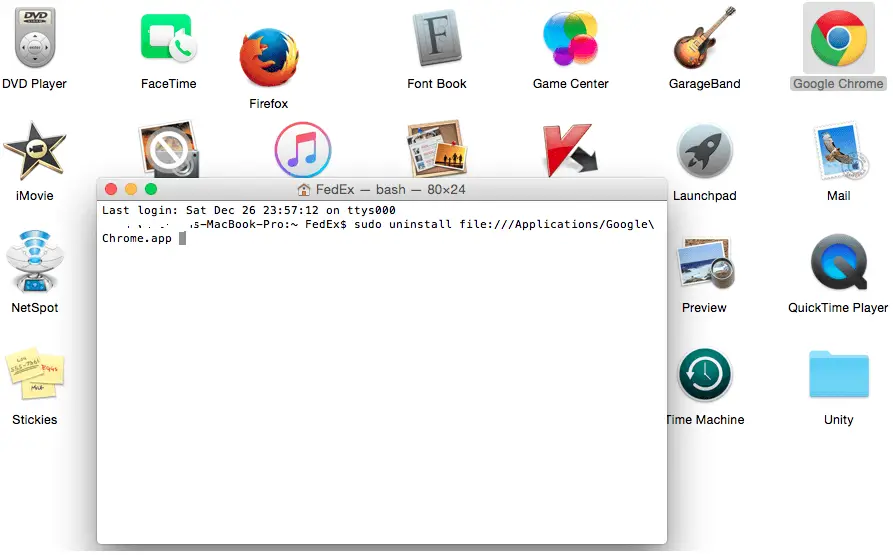 How To Uninstall Programs On Mac That Are Installed Through AppStore
If you have installed any applications from the Apple AppStore, just click on Launchpad, press Option key on your keyboard.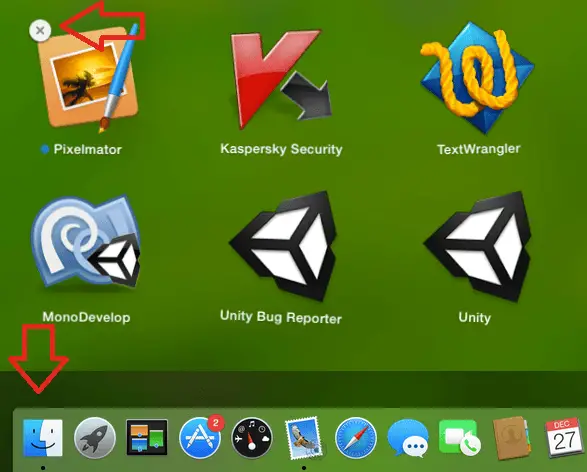 Next, click on the (x) sign and press Delete to remove the app. It will be removed.
In this method, you don't need to empty the Trash as it will delete the program directly, not moving to the Trash.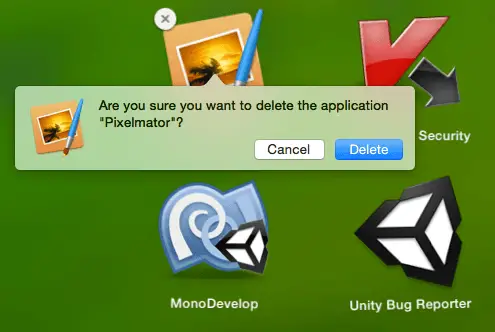 If you know any other solutions to simplify the uninstall process? Let me know!
Have any questions about how to uninstall programs on Mac OS X computers? Feel free to ask by leaving your comment below.