Disclaimer: This post may contain affiliate links, meaning we get a small commission if you make a purchase through our links, at no cost to you. For more information, please visit our Disclaimer Page.
When you get a new laptop computer, it's easy to assume that you enjoy every feature that it offers. But it's not always that simple. Sometimes, you're stuck with a computer feature that you don't want. One example of this is the mouse pad.
You can Enable and Disable your Mouse/Touchpads on your laptop by finding the correct key on your keyboard, tapping your touchpad twice, or entering the settings app on your device. Although varying slightly in the procedure of how to get there, all systems will have this in their Settings.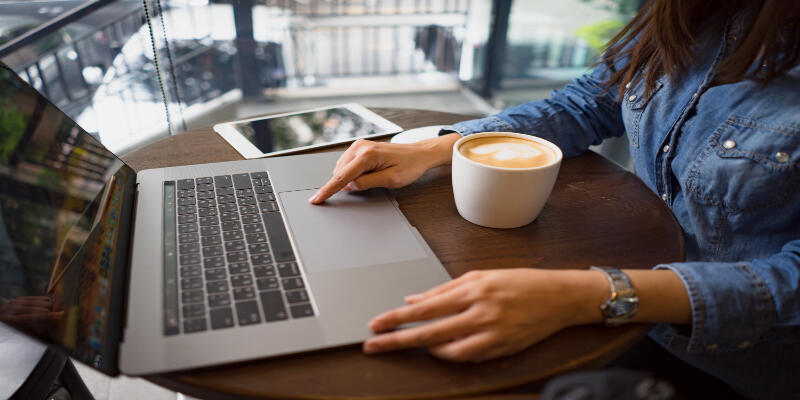 How to Enable Mouse Pad
Here's how to enable your mouse pad on your new laptop, for popular brands such as Lenovo, HP, Dell, Toshiba, Acer, and Apple.
For those of you with an already disabled touchpad on your laptops, you will need an external mouse plugged into one of your USB ports to enable this feature again. This will be for the brands below where you must go into your settings to enable your touchpad again, and not by using your keyboard.
Lenovo
Keyboard and Settings.
If you have just landed yourself a new Lenovo laptop, then here is how you can enable your mouse (touch) pad using your keyboard.
Depending on the model of the Lenovo laptop, you will need to look for the key with the symbol as shown in the image below:

This may be key 'F6' 'F4' or 'F7'. It will vary depending on your model type, so ensure you find the image above before clicking on any one of these keys. Pressing this key on your Lenovo keyboard will enable your mouse (touch) pad.
To enable your mouse pad using the settings on your Laptop, open your search bar in the bottom left of your homepage and type 'mouse'. Click on 'device settings' and then click 'enable device'. Click 'apply' and the 'OK'.
HP
This will refer to HP Notebooks with the Synaptic TouchPad.
With these touch/mouse pads, there is a feature where you can double-tap your pad with your finger to enable it. You will see an icon pop-up on your screen to show that your mouse pad has been enabled.
With these HP laptops, you may also want to know how to enable this as a feature. This will all be in your settings on your device. However, it differs slightly between Windows 7 users, and Windows 10, 8.
For these HP laptops with Windows 7, click your start button in the bottom left-hand corner of your screen.
Type 'mouse' in the search bar and click on the result. Open the 'Device Settings' tab and select the 'Synaptics LuxPad', then click on the 'Settings'.
Double click on the option 'Tapping' and you will see the settings for your TouchPad. Ensure the box is ticked that says, 'Double Tap to Enable or Disable TouchPad'.
Make sure you apply this feature to your mousepad settings, and you can now enable your touchpad with a double tap.
With Windows 10 and 8 click start and type 'mouse'. Open 'change your mouse settings' and click 'additional mouse options.
Find the 'TouchPad' tab and ensure the option stated above is ticked. Ensure you 'Apply' this to your settings, and you have now enabled this option for Windows 10 and Windows 8.
Dell
Open your search box in the top right-hand corner of your screen and type touchpad. Click on Mouse & touchpad settings and look for the touchpad on/off toggle switch.
Ensure this switch is turned to 'on' and click save.
For additional information, please visit this site here. This is for those of you not using Windows 10 on your Dell laptop. The website can walk you through the steps for whichever model of computer you are using.
Toshiba
On many Toshiba models, holding down 'FN' and then 'F9' and releasing the two keys at the same time, will usually enable your mouse pad again. It may also be 'F5'.
However, if this does not work, then you will need to use an external mouse to access the settings options to switch it back on.
Go to your control panel under settings. Double-click on the mouse settings and then select the 'TouchPad on/off' controls. Switch it to 'on' then press 'enable' and finish with 'Ok'. Your touchpad on your laptop is now enabled and working again.
It is also important to bear in mind that with some Toshiba models, double-tapping the top left corner of the touchpad will also enable its use.
Acer
With the brand Acer, their laptops will almost always have a key on the keyboard to enable the touchpad. You will need to press the 'FN' key and then either 'F6' or 'F7'.
Sometimes these keys are not always marked like this, and so look for a small illustration of a hand and a touchpad. This is the key you will want to press.
Once this has been enabled, your touchpad will now work as normal.
There are some systems produced by Acer that have their touchpad settings in the BIOS/UEFI. Here is a useful link for you if this may be your situation.
Here you will find a step-by-step guide for accessing this setup along with a video to show you what to do. Here, you can access your touchpad settings and enable them.
Apple
Apple is notorious for doing things differently than other software companies. It is what separates them as a company which can be seen in their marketing and the design of their products.
However, when going from a standard Windows laptop to an Apple MacBook, the differences in how you use the two can be quite overwhelming.
Apple refers to their mouse/touchpads and 'TrackPads'. Their MacBook products come with built-in TrackPads, like most computers, yet you can also buy external ones like most computers.
There are many different options for you, and so this page on the Apple website will help to explain the process you will need to take.
To access these settings click your Apple Menu, and then System Preferences – Accessibility – Pointer Control – Mouse & TrackPad. You will find everything you need here and then you can follow the advice on the page linked above.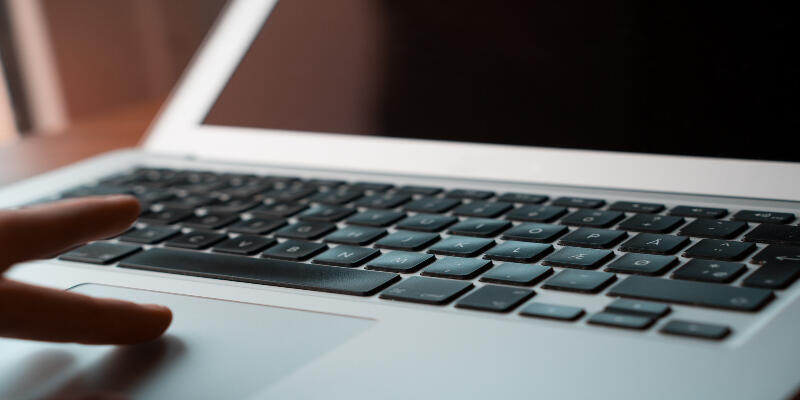 How to Disable Mouse Pad
Sometimes, when you are working super-fast on your laptop and your wrists brush the touchpad, the enabled mouse may move around and click on things you do not want to click on.
This can be particularly prevalent in larger laptops such as Toshiba.
When this problem arises, you will want to disable your mousepad from working. When looking at the information above, the instructions for enabling your mousepad for the different computer brands will also be the same for how to disable it.
You may also need to disable your built-in touchpad because you want to work with an external mouse on your device.
Here is a recap.
Lenovo – to disable the mousepad press 'FN' and then either F6, F4, or F7. You can also do this in the settings of your device.
HP – you can double-tap your mouse pad to disable its use.
Dell – you can disable it within your device settings.
Toshiba – Either double-tapping the top left corner of the mouse pad or within the settings in your control panel.
Acer – You can disable your mousepad by clicking 'FN' with either 'F6' or 'F7'. It may also be within your BIOS/UEFI settings which can be accessed by following the link above.
Apple – you can disable your mousepad by entering your Apple Menu and going into your settings.
There are a few different ways for you to do this, depending on your brand of laptop.
Some laptops may have the feature to automatically turn off the touchpad once you have inserted an external mouse to the USB port. Others may not be as advanced.
Hopefully, this has helped narrow down the information you need to help you navigate enabling and disabling your mousepad.
It is also best to check on the websites of the laptop you have, as they have the means to be more thorough and specific.
This may be a helpful place to go next with any other technical questions you need answering.