Disclaimer: This post may contain affiliate links, meaning we get a small commission if you make a purchase through our links, at no cost to you. For more information, please visit our Disclaimer Page.
Hacking and stealing are among the worst-case scenarios that computer owners avoid happening. So, manufacturers and software makers ensure that you're getting the proper security. One of the features included in your device is a password. It increases the security of your gadget. But does Windows 10 require a password?
Windows 10 requires a password for your computer's security. Microsoft understands that you'll be sharing your device with someone else. So, a password is part of Windows 10 features to keep your files secure.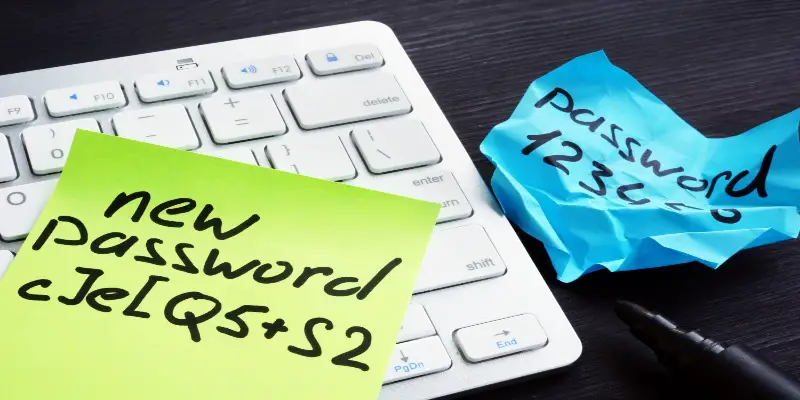 If you want to understand better about passwords, check the post below.
Is a password required for Windows 10?
Windows 10 requires a password for security purposes. It's a default feature of the operating system to ensure the security of your computer. Because a computer is usually shared with other people, a password is important to secure all the files stored in your computer. It avoids the chance of tampering, which is the last thing you want to happen for your files.
The operating system also allows users to remove the password of the administrator's account. This option is risky because it reduces the system protection needed by your computer. If you remove the password in the administrator's account, you allow viruses to attack your computer freely. The malware can enter your computer with no effort.
Although Windows 10 allows you to remove your password, it's still good advice to create one. But if you're annoyed about the password prompt, read the step-by-step guide below.
How to take off the password on Windows 10?
There are three ways to remove your password on Windows 10. The first option is to disable the password prompt on the lock screen. The second option is to remove the entire password on the administrator's account. The last option is disabling the password after resuming from sleep.
If you're willing to take the risk of an unsecured computer, I'll walk you through removing the password.
Disabling password on the lock screen
To disable the password on the lock screen, open the Run Dialogue box by clicking Windows + R. Then type netplwiz on the Run Dialogue's field then click OK. The command directs you to the User Accounts, which gives you an option to grant or deny users to access your computer.
In the Users tab, uncheck "Users must enter a user name and password to use this computer." Then click Apply.
A pop-up window opens where it requires you to input a user name and a password. You're required to confirm the password as well. You need to input the details and click OK on the pop-up window and the previous window. Then you need to restart to see the changes.
Removing administrator's account password
There are two ways to remove the password on the administrator's account – via the Settings app and via the Control Panel.
Via Settings App
Using the search icon on the taskbar, type settings. Click it then choose accounts.
On the sign-in options, click change password. Then type the current password you're using and change your password.
Don't forget to reenter the new password you typed. You'll also see a password hint, just leave it blank then click next then finish. Restart the computer to see the changes.
Successful removal of passwords happens when the Windows lock screen is not showing anymore.
Via Control Panel
Using the search icon on the taskbar, type Control Panel. Click it then look for User Accounts. Click Change Account Type then choose the Administrator's Account. Then click Create the Password. Type the new password. You need to restart your computer to see the changes.
Before you create a new password, there's a reminder that creating a new password will lead to losing EFS-encrypted files, stored passwords for websites, and personal certificates. It's your call if you're ready to make the changes.
Disabling password after resuming from sleep
There are three ways to remove the password after resuming sleep on the Administrator's Account – via Settings App and via Group Policy and via Command Prompt.
Via Settings App
There are four steps to stop Windows 10 from asking you for a password after waking from sleep. Start by searching for Settings on the search box found on the taskbar. Then click Accounts and click Sign-in Options. Then choose Never under Require sign-in.
Via Group Policy
The Group Policy is available for Windows 10 Pro users. Disabling your password using the Group Policy Editor stops requiring a password when the laptop runs on a battery or it's plugged in individually.
To open Local Group Policy Editor, open Start, search for gpedit then click the top result. Then go to Computer Configuration then Administrative Templates. Click the System then the Power Management and Sleep Settings.
Then path directs you to Require a password when a computer wakes (on battery). Double-click it then change the disabled option then click OK. Do the same thing for Require a password when a computer wakes (Plugged in),
Via Command Prompt
For the command prompt, search Command Prompt then select Run as Administrator. Then type the following commands:
When running on a battery – powercfg /SETDCVALUEINDEX SCHEME_CURRENT SUB_NONE CONSOLELOCK 0
For a plugged-in device – powercfg /SETACVALUEINDEX SCHEME_CURRENT SUB_NONE CONSOLELOCK 0
That's it, the four ways to disable and remove your password on PC. Yet, again, remove it at your own risk.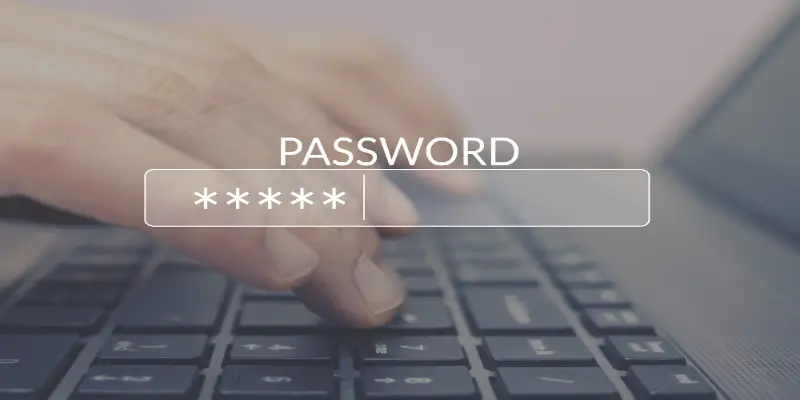 How to put the password on Windows 10?
Now, this is my favorite part of this topic, putting passwords on your account. I don't remember removing a password on my computer. Maybe because I felt secure, especially I'm sharing my computer with other people. I guess that's the reason why I love passwords, it's about security.
Actually, it's easy to set up a password in Windows 10. All you need to do is to search Settings then click Accounts and Sign-in options. You can now add or change your password.
But what are the characteristics of a password that you must use?
The most important characteristic is the complexity of the password. I believe that you created a lot of passwords in the past and every account requires you to use a strong password. It means that your password must be complex in a way that it has a combination of characters.
It's not enough that you have one letter in the upper case and the rest is in the lower case. It's highly recommended that you use special characters such as the percent sign or the exclamation point.
It's also stronger if you add numbers to your password. Don't also forget that your password must have long characters.
With all the requirements of a strong password, there's a chance that you may forget it. To avoid it, here are some tips so you'll have a password you won't forget.
The first thing you need to do is to think of a common word that has an easy recall. Let's use garlic knots as an example. This garlicky bread is something you won't forget if you're a garlic lover.
Now, let's tweak it to become a very strong password. Begin by changing some of the letters to special characters. You can change letter a to @ sign and the letter o to zero. It's also helpful if you change letter g from lower case to upper case. So, your password looks like this, G@rlickn0ts. It's easy to remember but you get a strong password.
That's only a suggestion. There are so many ways you can tweak a common word. You can even make up your own word if you want.
If there's one thing you need to remember about the importance of creating a password, it's security. So, you must not write down your password and you avoid using the same password for different devices.
If you realize by now that your password is not strong, it's time to change it.
How to reset the password on Windows 10?
If you entered an incorrect password, you need to reset it to access your computer. If you're a Windows 10 user, you must understand that there are two versions of Windows 10. It's version 1803 and the version earlier than 1803. These two versions have different ways of resetting your password, which I'll discuss later.
You know that you have the latest version if you added security questions when you set up your local account. If that's the case, here's the instruction in resetting your password for the latest version.
A reset password link appears on the sign-in link after you entered the wrong password. Click the link then answer the security questions, enter a new password, and sign in using the new password.
On the other hand, if you're using the earlier version of 1803, you can choose a new password but you can't reset it. If you choose this option, all the settings on your computer, data, and program will get deleted permanently. If you haven't checked the version of your Windows 10, check it now.
If you find out that you have the earlier version, I suggest that you back up your files on an external drive.
The reset password instruction for the earlier version begins by pressing the shift key while pressing the power button. Choose restart then select Troubleshoot then Reset this PC. To finish the process, select Remove everything.
You can also reset your Microsoft account password that you use when you sign in to your computer. All you need to do is to choose the account you want to reset. Then click I forgot my password. Then reset your password.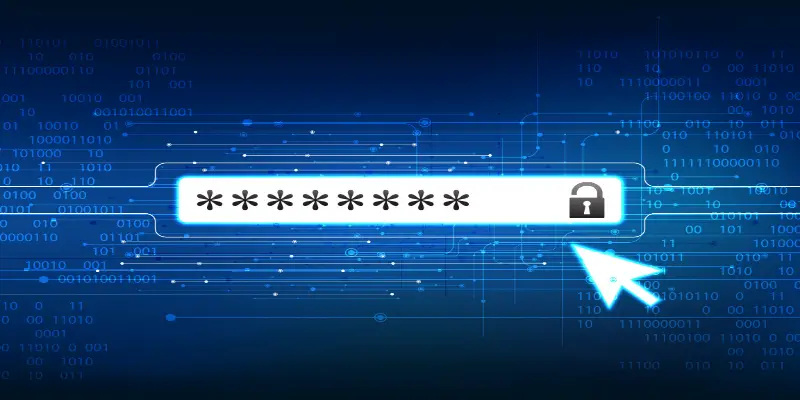 How to put a PIN on Windows 10?
If you're using a PIN to sign in to Windows 10, you can change it by selecting start then settings. On the settings, click Accounts then the Sign-in options. Then change your pin by selecting Windows Hello PIN. Just make sure that you connect your device to the internet.
Why you should put a password on Windows 10?
As I said earlier, a password makes your computer secure. When you use a password no one can access your files even if you leave your laptop at home. If you're sharing your laptop with other members of the family, no one can pull out information on your laptop.
But if you're looking for a more secure way of protecting your device a PIN does the job. A PIN has a TPM anti-hammering protection that protects your device from forced attack.
If someone steals your device and attempts to open it with the wrong PIN several times, the device gets locked. But if your laptop is not yet PIN-enabled, a strong password can make your device secure.
Conclusion
A password on the lock screen may be annoying sometimes. But keeping it on your system helps in securing all your files. If you're planning to remove it, it's better to think twice especially if you're keeping important information on your device. Security must be your topmost priority rather than convenience.