Disclaimer: This post may contain affiliate links, meaning we get a small commission if you make a purchase through our links, at no cost to you. For more information, please visit our Disclaimer Page.
Sony's PlayStation franchise has seen hundreds of games across multiple console iterations over the years. While the first one was released in 1994, some original PlayStation games remain popular today. One of the changes to the PlayStation came with the arrival of its network, dubbed the PlayStation Network, often abbreviated as just PSN for short.
This network launched to be part of the PS3 console initially, but it has extended to all subsequent consoles. It is also something that players can access on smartphones and tablets. Part of the enjoyment of the PSN is how it can award trophies for achievements in the game. You can also display those trophies to others over the network.
Some gamers wonder how trophies work, including if they are linked specifically to one's PSN ID, whether all games have them, and if they are in any way transferable between accounts. We will cover these topics in detail in our article below. Furthermore, we will touch on making new accounts or changing IDs, how doing these things might affect trophy progression, and whether earning trophies works in any offline mode.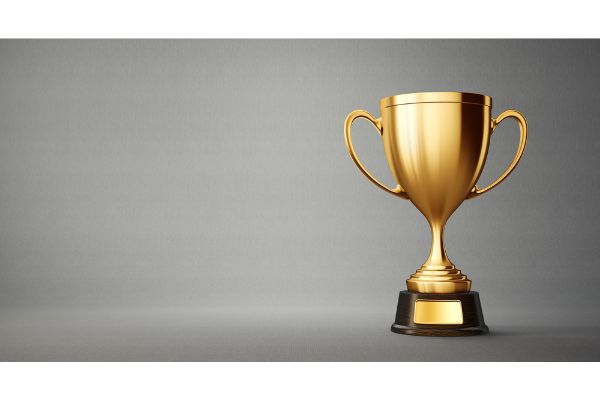 Are Trophies Linked to the PSN?
Yes and no. There are different kinds of trophies in various PlayStation games. You can hit some milestones when you reach a certain point in the games of your choice.
Typically, these are the ones you cannot miss, and you'll get them as long as you progress through the game normally. Similarly, some trophies require only one specific action or scenario to occur for you to complete them.
Once completed, trophies should be tied to your PSN ID or account. This is a way for the system to keep track of the trophies you've earned, the ones you have not, and the total points you've accumulated on your account by winning them.
Furthermore, it makes a log of the milestones you've met for trophy progression, and this prevents the system from awarding you more points accidentally the next time you play the same game.
Conversely, some trophies have progression increments and require multiple steps. You may need to collect a certain number of items, defeat various enemies, or do other things in an appropriate sequence to earn these trophies. As you progress through the necessary steps, the trophy will be tied to your save game file rather than the PSN account.
It is not yet a completed trophy, so it does not show up as such on the network. Your save game will keep this data current, and you can continue to get the trophy throughout multiple playing sessions.
It is a good idea to remember here that, should the save file become corrupted, you could also lose trophy progress and have to start again. Once you complete trophies of this type, they'll be tied to the PSN account like the others.
Do All PSN Games Have Trophies?
Most PSN games should have trophies, but you may find some that do not. Because anything on the PlayStation Store should have trophies attached as a requirement, this should be a rarity.
Trophies first came on the PlayStation scene with the arrival of the PS3, just like the PlayStation Network itself.
However, some games from smaller studios and earlier releases for the PS3 did not necessarily have trophies. With the upkeep of the store itself, players should find that, in most cases, even these titles should now have trophies attached to them.
This is true even for many games for releases on older versions of the console. If you find older PlayStation games that have been made to be compatible with and played on newer consoles, they should come with their trophies to unlock.
While it may be possible that some independent or smaller developers will release games that don't have platinum trophies. However, any modern games you buy should have at least some support to earn trophies.
Can You Transfer PSN Trophies to Another Account?
No, there isn't a way to transfer PSN trophies to another account. This might make it harder for the system to track which IDs have completed which trophies.
It could also cause glitches that might reset trophy counts to zero on the original ID, but the game may still have a record that the trophy was previously unlocked. If so, it would leave no way for the player to unlock them again or start building up trophies from old games on the original account.
If you're having trouble with your account, you can choose to reset the password to get back into it. Should this prove unsuccessful, or if you do not know the password, you can still recover your account by asking PlayStation's support staff for help.
For this part, the live agent may need to ask you some questions to verify your information and identity. They will want to ensure that you are the person who should have access to the account. Some of the things they could ask you are:
Your PSN ID or network name.
The serial number of the console on which you activated and use the account.
Date of birth on file for when you set up the account.
If you set up any secret questions or code phrases, they may ask you to answer them.
This isn't a complete list, but it represents some of the most common information a live agent might use to determine the authenticity of your claim. It would be best if you had some of this information available, or it could be difficult to get back into your account.
This can make earning new trophies problematic, and you may be forced to make a new account to continue your progress.
Can I Make a New PSN Account and Keep My Trophies?
You can't transfer trophies from one account to another, but you should be able to sync ones you already have to a new account you create. This may be particularly useful for players who have already earned some trophies but don't have any presence on the PSN yet.
This way, you are starting fresh on the network, but some of the accomplishments you've already done in certain games will follow your new ID and profile online.
The server should be able to find your information, figure out which trophies you have, and upload that progress to the new PSN account for all to see. In this way, you will be able to keep any offline trophies you have earned, connect them to your new ID, and have some progress on the social part of your account done and ready to go.
Does Changing Your PSN ID Affect Trophies?
In most cases, changing your PSN ID should not affect the trophies you have. There could be rare exceptions to this rule.
However, even these exceptions should be tied to progression-based trophies, for the most part. If you do change your PSN ID, some games may no longer register the progression you had with trophies you were working on already.
You may need to go start those trophies over again until you complete them. For trophies you have finished already, the servers should archive them appropriately.
At most, you may need to sync your account up again manually to get the trophies to appear again after a name or ID change. Once done, you should be good to go. This is because Sony's servers log the completion of the trophies, and an ID change does not affect this.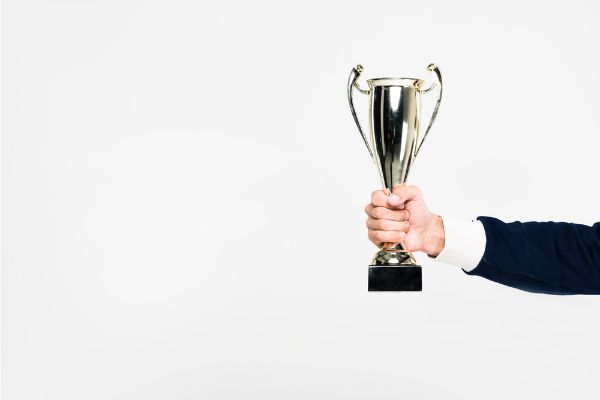 Do PSN Trophies Work Offline?
Yes, many PSN trophies should work fine offline. Many games come with their trophy lists, and players can earn them even without a PSN ID or being connected to that network.
The difference is merely a social one, and you won't be able to share the lists of your accomplishments with others. However, you'll still get the points for them.
Can You Earn PSN Trophies While Being Offline?
Yes. In addition to being able to play without a PSN ID or account and still earn trophies, you can continue the progress you would have made had you been online.
For example, if you have an account but can't log in, you can continue playing your game from the save file as usual. As you earn progress toward achievements, that will be reflected in your game's save file. Once you are back online, the network servers will check for this progress and sync it.
Conclusion
Trophies provide a fun way for PlayStation players to get an extra satisfaction boost from nearly all of the games in Sony's library. They can add the points to their accounts, show other players which ones they've achieved already, and participate in discussions about the best ways to earn trophies. Synchronization and backward compatibility make this aspect of gameplay even more flexible and rewarding, with trophies following players through name changes and other updates.