Disclaimer: This post may contain affiliate links, meaning we get a small commission if you make a purchase through our links, at no cost to you. For more information, please visit our Disclaimer Page.
Progress and innovation have changed the world, it now has better photos, videos and other content. Yet, there's also a need for more and more storage capacity as well as speed. Luckily, buying a memory card can be a brilliant solution if your phone's storage is full or slow.
SD card speed does matter for your phone since it helps your device processing large files. It's also related to the type of card and the number of files your phone has. The first step you can take to know if an SD card will be useful for you is to determine your phone's capacity and what you'd like to use your phone for.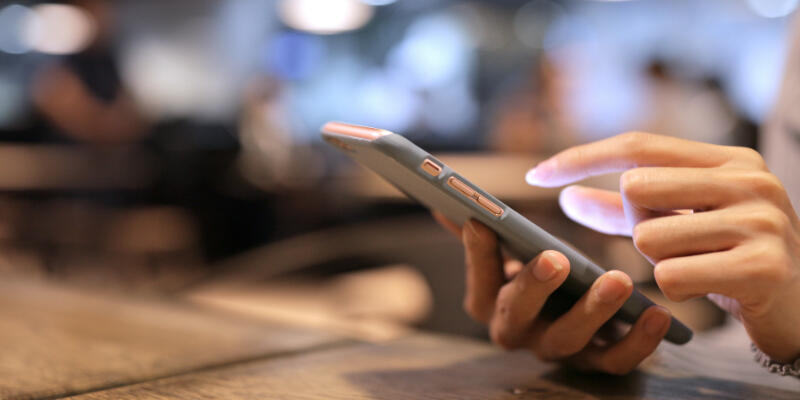 There are many things that you should take into account when choosing your SD card, so I'm going to explain them one by one to clear out any of your doubts.
Does SD Card Speed Matter For Phones?
If you go back a few decades ago, you'll learn that you could find more than 10 (and even 30) types of cards in any computer store. Fortunately, the technology industry came up with a few simple formats; SD and Compact Flash cards for example.
In this case, I'm talking about how SD cards are so important to store multimedia content or even applications (it depends on the smartphone and operating system used). In fact, the latest versions of Android devices allow people to use that card as internal memory more easily.
Yet, there are many SD cards and each of them have different speed and features.
So once you know the maximum card capacity that your smartphone supports, you have to choose the right one so you avoid getting a slow phone that also runs out of storage very quickly.
The most common mistake that people make is to underestimate the number of files your phone has. If I only have a memory card to save a few photos that I'll probably want to transfer to my computer, it will not be the same as if I back up my entire life gallery there.
The same happens if I use any memory card to save apps, which I never recommend because you'll be overusing the SD card more than the internal memory that leads to the same tragic end: Having a very slow phone.
Let's talk about another example of a type of file that is most demanding nowadays; videos in 4k or high quality. That might be the most common reason why people invest in better devices, so what's the best SD card for them then?
4K video takes up a lot of space. You should at least look for a micro SD UHS 3 with 64 GB; I recommend one of 128 GB since the others might be more expensive, but you will still enjoy many of their benefits.
Another option is to empty the internal storage of the phone to the maximum and use a large SD card with a higher speed to move the videos you record there. It might sound annoying, but you will save yourself more money from a "fast" SD card.
Does An SD Card Affect Phone Speed?
The type of card used will determine how it works. There are many memory cards that you can use on mobile phones, as I mentioned at the beginning of the article, but there are also different categories depending on their speed.
If you decide to include a memory card in your mobile, you'll probably opt for a Class 10 card, which it'll be useful to have transfer speeds of at least 10 MB / s. That is to say, you'll avoid long loading times or performance issues.
I also need you to know that the compatibility with the type of card does not imply the maximum speed of the card: the manufacturer should specify this (it's usually lower). The faster your card is, the better results you will get in reading and writing; However, the price will probably increase more than you expect.
So it's time to be honest with yourself when balancing storage and the type of SD card in order to optimize price and performance
Some of the common uses people look for are; watching movies or series, install apps or record high-quality videos. If you're going to watch movies, series or listen to good music what is best for you is that the size of an SD is large.
Class 10 cards offer features for your needs and it is possible to find 64/128 GB for less than 30 bucks. You will have more than enough space; although it will take a while to save the content.
How about if you want to use the SD card to install applications? Many heavy apps can lead to errors or slower performance.
The best solution is to expand the internal storage by mounting the card space so you can install all the apps you want.
Be careful! All the cards that you mounted as internal storage suffers to a greater extent because they are constantly reading and writing data; so it's more likely you get corrupted data.
Use a micro SD that has enough speed. UHS 3 is a good choice for example; you just need 32 and 64 GB to boost your device's speed.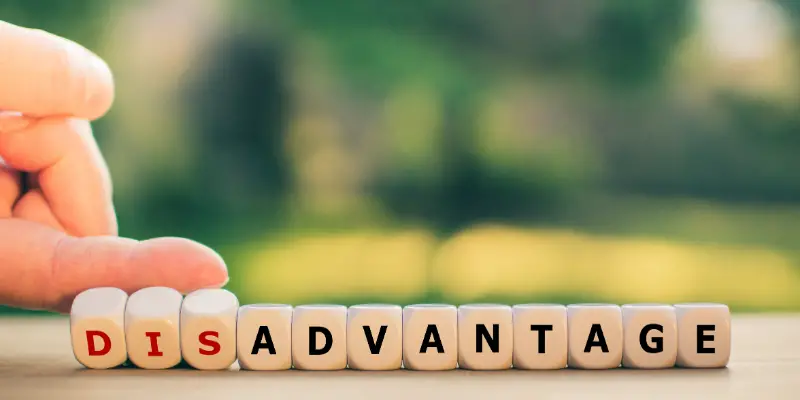 What Are The Disadvantages Of An SD Card?
It can be difficult to use it on another device. Unlike when you use it as portable storage, which is usually to transfer files between devices, its use as internal storage prevents people to use it on another device that easily.
If you aren't careful, your new phone can erase your data as soon as you use it on another device.
Another important disadvantage is that it usually has slower loading. This usually happens when converting files into internal storage.
This causes the loading of files and applications to be slow when we use it on Android which will force you to buy a more expensive SD card or phone.
Read errors are another unexpected effect that users dislike from SD cards. Although you use it as internal storage, it is still possible to have this type of error when using the card, causing the content to be inaccessible or part of it being lost.
This is unlikely, but it is a risk to consider. You have to take into account that a card has limited read/write cycles, although it is difficult to know when to stop using a specific one.
Do you like games? Well, there might be performance issues in heavy games like Fortnite-style since they are usually a huge problem for an SD card. It is better not to install games on the card if you want a good gaming experience.
Moreover, some other functions might not be available.
This issue doesn't happen that often in the latest versions of Android, although it is still possible that there are elements that do not work, such as some widgets if you install the applications on that card.
Can I Use A 128GB SD Card On My phone?
128GB SD cards have great storage capacity memory cards. Even so, not all 128GB Micro SD Memory cards work on all devices.
That is why it is very important that you say the type of device you're using (when buying a new phone) so the computer store can test it on that specific device.
The most normal thing is that if your phone is from 2014 onwards it should support 128-256GB cards, but you must be careful since both old phones and some lower ranges only support 32GB storage.
There are so many details that 128GB SD cards have, one of them is durability. This information is perhaps the most hidden and least standardized. It will depend a lot on the type of use we want to give the card.
How many times can users overwrite it? How many times does it hold you inserting and removing it from your phone or reader? What temperatures does it resist in use and in storage? Is it waterproof?
The list goes on and on. If any of these points are important to you, another great idea is checking the manufacturer's website and searching thoroughly to find this information.
EyeFi for example is another trendy card that is basically an SD card that adds Wi-Fi functionality to devices and cameras. Here's a full article of the best SD cards for 2021 according to The New York Times.
Future brands are working in having mechanisms to protect data in various ways, etc.
TIP: Read your phone's manual! I know no one does that because people just want to use their phone right away, but you'll be surprised how many annoying moments we can avoid by reading the maximum and minimum card accepted.
If the card has too advanced features for your device, you may be able to use it at a slower speed than it would offer you. In the worst case, it won't even accept it. Thus, checking your phone's manual will save you money.
Can I Transfer My SD Card To My New Phone?
SD cards are usually inexpensive, that's why people usually don't have any problem getting a new one, but if you have an expensive high-capacity card, and you switch phones, you'll probably want to reuse it.
You can transfer your SD card to your new phone as long as you avoid formatting the card once it's installed. In my experience, it's crucial to copy your files somewhere else like Google Drive in case you reformat the card.
Remember that Google Photos and Google Drive are free when using any Google account, so, take advantage of that!
Another option is to have a folder called DCIM that's useful when you allow your camera to save photos in your old phone to the SD card. New phones will try to reformat all those folders, that's when Google Photos come in handy.
The best advice I can give you is to upload every photo on your device to Google Photos, so you can use Photos app to delete the ones you wouldn't like in the cloud.
For those who are wondering if they can use the micro SD as an external disk drive, the answer is yes. One of the benefits of SD cards is that you can use them on different devices taking advantage of its space as internal storage.
It is amazing when you want to save documents and multimedia files, for example; you can even remove the card from your phone and use it directly on the PC using an adapter as well. Choose a large micro SD, 64 or 128 GB.
Take into account that if you move the files with your device connected to the USB, it should always allow it to transfer the information at maximum speed.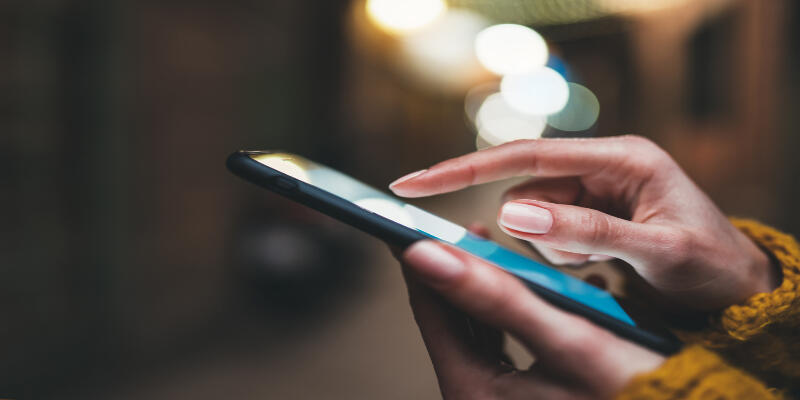 Conclusion
I hope that you are now able to understand a little better how SD card speed work.
Boosting our phone's performance is not about buying the most expensive features or the ones that seem to have the better capacity; it's about determining what you have and what it really needs to improve its system.