Disclaimer: This post may contain affiliate links, meaning we get a small commission if you make a purchase through our links, at no cost to you. For more information, please visit our Disclaimer Page.
Some words turn orange on iOS 10 when you are texting since they match the available emojis. Apple initiated this feature with the iOS 10, hence making chatting more fun. So, when you type and choose the emoji keyboard, the words change to orange.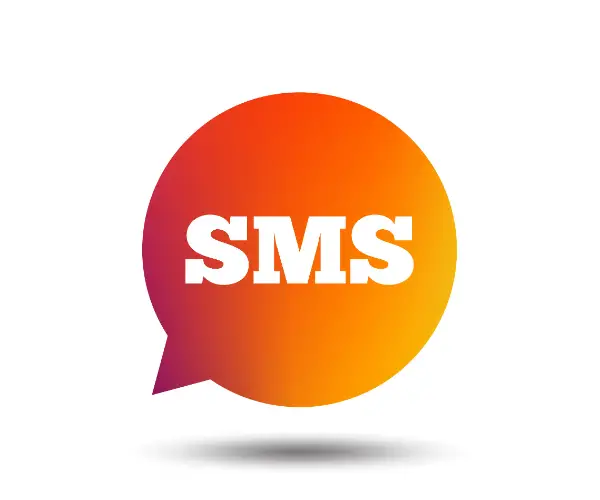 Can Some Words Change Color When Texting?
Some words can change color when you're texting. Apple disclosed this feature with iOS 10. Therefore, whenever you are typing in iMessage and then choose an emoji keyboard, the word will turn orange.
This happens if the phrase matches the Emoji. If you need to replace it with the emoji, you can just tap onto the orange word and it changes instantly. Besides, you'll also encounter blue color, this is from the text you receive or send via the iMessage.
As for green, they are conventional texts you exchange through a short messaging service. The delivery of a standard SMS is through a similar voice network on which phone calls are used. In the past, carrier messages were around 10 to twenty-five cents. They then had a fixed amount of messages in a call plan and currently many provide unlimited messaging.
Apple introduced iMessage and It acts just like a standard SMS by relying on the Wi-Fi or cellular data network and it has Some advantages. You get a wide range of messaging components and the Freedom from SMS carrier rates in case you have a capped plan or you are spending more.
The truth is iMessage lets you tackle the stuff that standard SMS cannot do. For example, seeing somebody whenever they reply to you, you can see this through three tiny dots. Moreover, you can check message delivery and send voice messages.
Apple also added some more iMessage features like bubble effects, stickers, and apps.
Why Do Some Words Turn Orange on iOS 10?
Some words turn Orange on iOS 10 because of the emojis replacing the words. Apple launched this feature with the iOS 10 and thus, when you type in a message and choose an emoji keyboard this will make a word turn orange when you tap on the word. if you want to replace the word with an emoji Go ahead and touch the word and it will change to an emoji.
Take note that this will be the case if the word matches the emoji. Apple added new emojis plus more features related to them. they appear three times larger in case you send approximately three emojis without a text. Therefore, A keyboard can predict which emojis to use.
This amazing feature tries to match phrases In a message and then replace them with emojis that have a similar meaning. The message application integrates its app store, this allows you to download the third-party iMessage software.
And you can access it within iMessage chat. These are helpful as you can send stickers rich content like Media previews or Play games with recipients.
The messages application stores some navigational fields for instance manage, categories, and featured. There has been an update on the app which incorporates lots of Visual effects. For instance, you can send chat bubbles with a gentle or loud animation that you get a glimpse of upon receiving. An invisible ink conceals your message until the receiver can swipe across it.
You can also send full-screen effects such as fireworks, confetti, or balloons. Moreover, the real interaction support is just like the Apple Watch. You can record and send a heartbeat. To use the screen and the bubble effects you need to deactivate the reduced motion settings.
As you well know, messages let you send handwritten notes. You can do this by turning your device to a landscape feature for an iPhone. Proceed to tap a handwriting squiggle and then the message application will automatically save them. This makes it simple When you are sending them again. Besides you can delete handwritten the same way you do to an application.
Hold down the message and also save your message as you are a picture file. Since the Game Center application isn't there the messages now deal with instances like inviting a friend to a certain game.
Why Are Some Words Colored in iMessage?
Some words are colored in iMessage because of enabling the invert color option. You can always use this feature to enhance readability on your device.
However, it can be a pretty impressive appearance if you are more familiar and pleased with the default settings of your iPhone.
You can undo this color style within no time if you don't like it or you've switched the settings by mistake.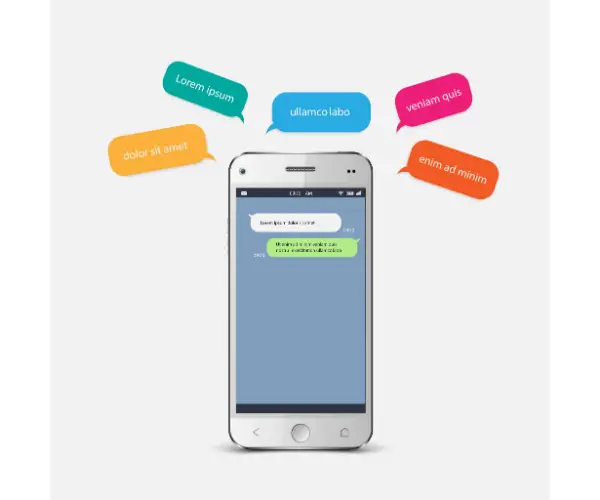 How do you change the color of your iPhone messages without jailbreaking?
You can change the color of your iPhone messages without jailbreaking by following the steps below;
1. Update Your iPhone's Programs and Save All Files
Ensure you have your files backed up before making any changes, this is important in case of any issue. Go ahead and update iTunes to the current version. Back up your device's iTunes, though you can do this using cloud if you want to. Choose a jailbreak program. Some like RageBreak or RedSn0w are some popular options.
Consider researching the most current and excellent programs to help jailbreak the model you have.
While there are a lot of options you can opt for, knowing the best one can at times be hard. This is not unless you have an idea of individuals who've been successful with a certain program.
Keep in mind that Apple doesn't approve them and hence is not vetted by professionals. Tons of them are updated to operate on some versions of iOs and thus not on the current models.
2. Introduce Jailbreak Program and Confirm Wireless Connection for Your Devices
To finish jailbreaking, you will need to use a different PC to download the file. Install this program to your computer. Don't forget that it may give a passcode which you will use at some point, consider writing it somewhere. You can then download a recent iOS firmware.
When running jailbreak as an administrator, you'll have to pick this firmware file. Ensure both the iPhone and computer connect to a similar wireless connection.
3. Complete Jailbreaking
You can place your iPhone in a device firmware upgrade mode. To do this, you need to hold down a power switch for over two seconds. Press down the home button alongside the power button, ensure you do this for up to ten seconds. Leave the power button as you maintain the other one, deactivate your phone and then connect it to your computer.
You will be ready to put the programs you download into your iPhone. A jailbreak program needs to activate the iPhone. After releasing the home button, you'll wait for your iPhone to reboot.
And when you activate the jailbreak tether, you will have to set it in a DFU mode one more time. Besides, the iPhone may have to reboot for a few more minutes.
4. Install and Launch Cydia If Needed
This app will enable you to download fresh programs on your Apple device after the jailbreak. Though some will automatically introduce it and thus, you do not need to do this separately. You can then reboot your phone and in no time you should have the application on your screen.
Go on to launch the app, look for a program that will let you customize essential parts of your device interface like iMessage or text colors. The most popular options include Dreamboard and Winterboard, though others also exist. After installing it, you will see a new application on the screen.
5. Choose the Icon for Customization Application on the Screen
Examine the mark which is close to the message bubbles shades you need to use. A variety of colors exist and you can use them with both incoming and outgoing messages.