Disclaimer: This post may contain affiliate links, meaning we get a small commission if you make a purchase through our links, at no cost to you. For more information, please visit our Disclaimer Page.
Have you ever gone through your task manager and came across something like the "Spooler subsystem app?" You may also come across something like "spoolsv.exe." 
These are parts responsible for printing tasks. However, there could be an issue if the process utilizes a significant part of CPU resources on your computer.
Windows uses Windows Task Manager to check processes that may use a lot of resources in your PC like memory, CPU, and High Disk usage. 
In this article, you will learn about the meaning of the "Spooler Subsystem App" and why it sometimes gives high CPU usage issues.
What does the Spooler Subsystem mean?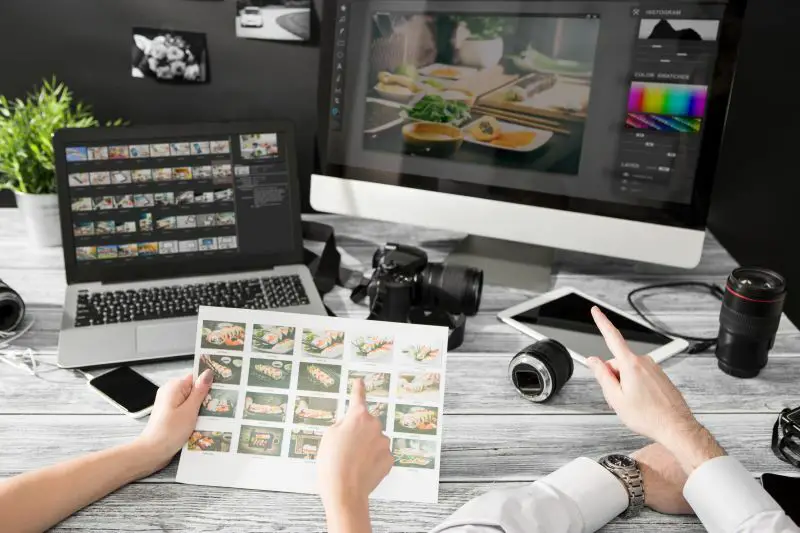 Spooler Subsystem is a crucial component of Windows that spools printer jobs. This means that if the spooler malfunctions or gets stopped, you won't be able to print. 
The issue is that there are some known Trojan and spyware that imitate the Spooler Subsystem App. They can have names like spoolsv0.exe, spoolsve.exe, SP00LSV.EXE, or spools.exe. 
You need to be aware that these names have zeros and not letters. The right spoolsv.exe must stay in the Windows\System32 folder. If you see them appearing in the startup list, just know that those are not the legal spoolssv.exe.
What is Spoolsv.exe?
Now that we mentioned the spoolsv.exe after talking about the Spooler Subsystem, it's good to find out its meaning.
Spoolelsv.exe is a file in Windows that is either stored in c:\winnt\system32 directory or the c:\windows\system32 directory. This directory has a file description called the Spooler Subsystem App. 
It is this file that determines how your Microsoft Windows is going to handle fax and print jobs on your computer. With the spooler subsystem, you can print or delete anything waiting to be printed. 
Therefore when you start experiencing errors while printing, it means that your Spooler subsystem is having issues. Fortunately, you can solve this error through various methods.
What causes the Spoolsv.exe error?
You can experience the Spoolsv.exe error when doing your printing jobs. There are various reasons this error might occur and might lead to high memory and CPU usage. 
Here are some reasons why you experience this error.
Printer jobs are not being automatically removed from the Windows spool.

Malware and third party printer drivers

SHL and SHD files inside the spool directory

Incompatibility of the printer/driver

Old drivers' error

Options error of the Print Spooler service

The computer BIOS might need an update.

The hard disk might be lacking enough space.
How can you fix the issue of the Spooler Subsystem error?
We have mentioned some causes of the Spooler Subsystem error. You can fix them using various ways based on the causes.
The first thing you should try before anything else after experiencing this error is rebooting your PC. 
After the restart, the error might disappear. However, there are cases when you still experience the error after rebooting your PC.
If that happens then you will need to try other ways of solving the issue, as discussed below.
Solution 1
If the drivers are corrupted or not compatible with your system this could be the reason behind this error, in that case this solution might work. Follow the steps below:
Open the menu by right-clicking the lower-left corner on your screen.

Click on Search then Settings option.

Type the word Services in your search box

Click on "View Local Service" on your search results.

Scroll on the list that appears and locate Print Spooler

Right-click the Print Spooler option then chose restart. This will restart your PC. 

Confirm whether the issue is resolved. If not, you might want to try the next method below.
Solution 2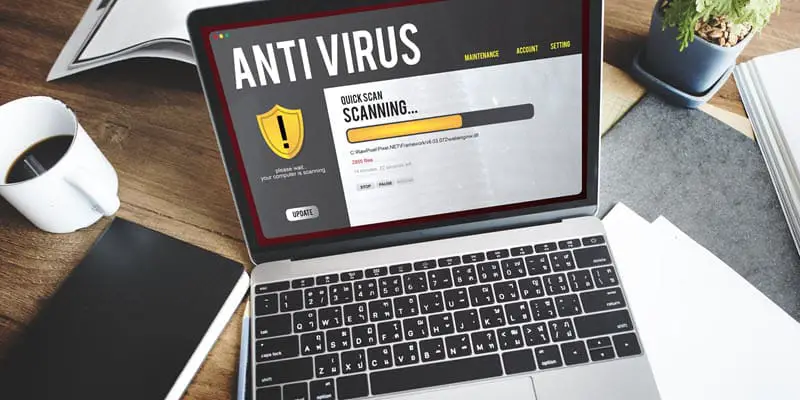 It might be possible that your PC has Spyware or Trojans like spoonlsv.exe, spoolsv0.exe, spoolsu.exe, or SP00LSV.EXE. The following steps will help you clear this issue.
Scan your PC to detect if there are any spyware like spoolsv.exe, SP00LSV.EXE 

or trojans.

Execute the "net stop spooler" command to stop the Spooler service.

Go to the Temp directories of system Spool and Printers and delete all files having the .spl and .shd extensions. (Folder names vary depending on the printer.)

Erase all registry keys that have data about the printer's Job Queue. You can find out the specific keys by referring to your printer's manual that has all details about printer jobs.

You might experience an error message while trying to add a printer. Should this happen, it would be great if you attempted to add the printer again.

Execute the "net start spooler" command to start the service

Reboot your computer

Confirm if the issue is resolved. The following method might also help you fix this issue.
Solution 3
If the above procedure didn't work, follow the steps below.
Boot your PC in a safe mode

Go to the C:\Windows\system32\folder and find the "spoolersv.exe" file

Download another file and replace it. Repeat the same procedure with other files like "winspl.dll," "localspl.dll," and "spools.dll." 

Now boot your computer in a normal mode.

Check if this resolves the problem.
Solution 4
Here is yet another method of fixing the Spooler Subsystem App error
Go to your keyboard and click on Win + R 

Type the characters "Regedit" but don't put quotes

Find the tree "HKEY_LOCAL_MACHINE\SYSTEM\CurrentSet\Services\Spooler."

Go to the Windows right-hand side and find the "imagepath" icon.

Double-click the "imagepath" icon, then type C:\WINDOWS\system32\spoolsv.exe, and click the enter button.

Reboot your machine

Check if this solves the problem
Solution 5
If the above methods didn't work, follow the steps below.
Go to the Start button and right-click on the icon "My Computer," then choose "Manage."

Find the option "Services and applications," then press on "Services."

Go to your PC's right-hand side and find a "print spooler" service and double-click on it.

Set "Start type" as "Automatic" then click apply

Start the service and find out if the issue is resolved.
Spooler Subsystem using so much CPU
When the spooler subsystem uses a lot of your computer resources, it becomes a great issue that affects the performance of your CPU. For that reason, it's going to use some resources of your CPU while printing your work. 
Most people have reported high usage of CPU by the spoolsv.exe process. This could lead to buggy printer utilities or drivers, misconfigured printer, or a print queue with many jobs. 
The worst of it all is overheating your machine and even destroying your battery. Below is a solution to sorting this.
Run your PC's Printer Troubleshooter and confirm if it still uses your CPU.
If this doesn't work, go to your Control Panel then double-click Administrative Tools followed by services.
Find Print Spooler within the Services section, then right-click on it and choose Stop. This will stop the process.
Let the Windows File Explorer and the Service Manager Window stay open then browse to the folder below.
C: Windows\System32\spool\PRINTERS
While on this folder, erase all the files inside the PRINTERS folder. This will help you remove jammed print jobs.
After deleting jammed print jobs, go to the services window and right-click on the Print Spooler.
Press on start so that you can re-enable the service.
This should solve your issue; otherwise, you might have to update the driver since your printer drivers might be having problems.
How can I determine whether the spoolsv.exe file is spyware or a virus?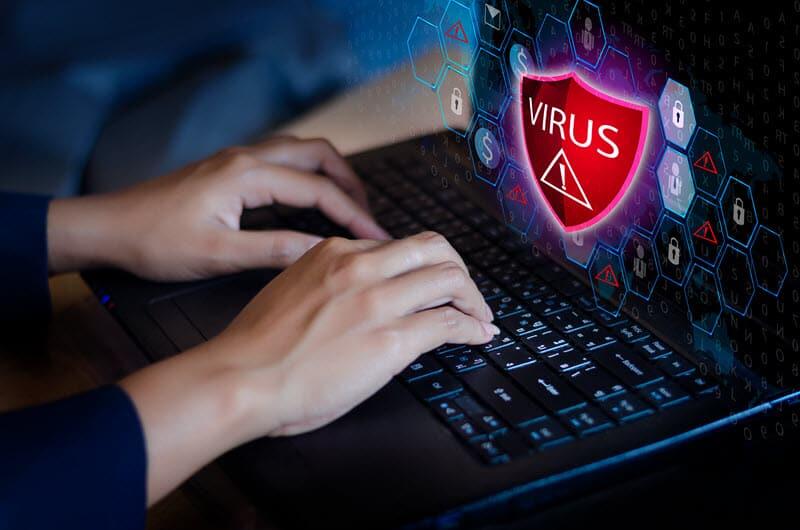 While the spoolsv.exe is a safe file, your system can have other corrupted programs that imitate themselves as spoolsv.exe. The worst thing is that hackers use spoolsv.exe to infiltrate people's systems. 
They use it for backdoor vulnerability purposes. The backdoor is a way in which hackers access your computer by cracking several processes of authentication. 
Backdoors install malicious programs in your PC by copying the names of existing system processes. When a backdoor program gets access to your computer, it creates a connection with its remote server.
Hackers use these programs to steal useful details from your computer like banking details, credit card numbers, emails, and passwords. You should, therefore, not ignore any unknown processes that run on your computer.
You can prevent or remove corrupted backdoors, worms, spyware, and viruses running on your computer. Always update your antispyware and antivirus software with updated definitions. 
Also, remember to run scans regularly to clean any malicious software. Try to avoid opening any attachments which are sent through unsolicited emails. 
Malware can only gain access to your computer if you don't frequently update your drivers, Windows operating system, drivers, and other applications. 
Ensure that you always enable the Automatic update all the time on Microsoft products and Windows Operating systems. 
You can also find a user-friendly automatic driver scan to update drivers. Remember to scan your system registry using a highly developed cleaning tool.
Your printing tasks shouldn't be interrupted by errors in the spooler subsystem app. You always need to scan your PC and update your drivers to eliminate viruses and spyware resembling the spoolersv.exe.