Disclaimer: This post may contain affiliate links, meaning we get a small commission if you make a purchase through our links, at no cost to you. For more information, please visit our Disclaimer Page.
M.2 SSDs are insanely fast because they deliver the newest generation of storage technology (SSD) in a form factor capable of higher throughput (M.2). However, only M.2 SSDs that use the PCIe interface and NVMe protocols offer the best transfer speeds.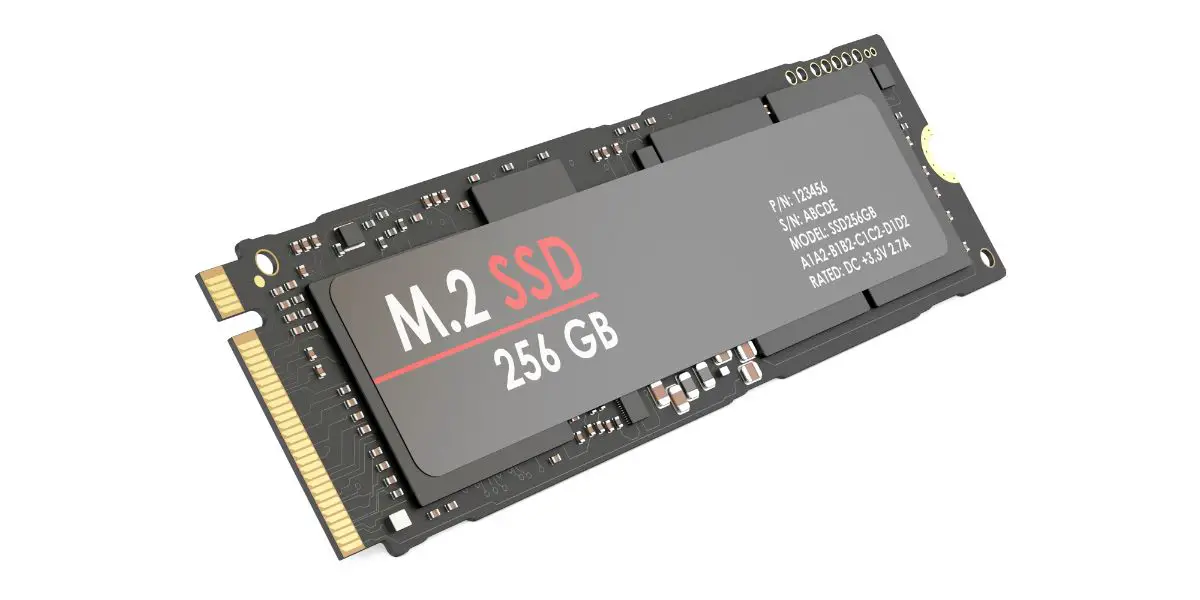 Are M.2 SSDs faster than SATA SSDs?
Solid State Drives (SSDs) offer significantly faster data transfer rates than traditional Hard Disk Drives (HDDs). But not all SSDs are equally fast. To confuse matters further, all M.2 SSDs aren't equally fast either.
M2. SSDs that use the NVMe transfer protocol to move data via a motherboard's PCIe slot are significantly faster than SATA SSDs. On the other hand, M.2 SSDs that use the SATA interface will only offer speeds comparable to SATA SSDs.
We'll need to dive deeper into the different form factors and interfaces to see why this is the case.
The Reason There Are So Many Different SSD Variants
SSDs can transfer data much faster than HDDs using flash memory. The same storage technology also makes them much smaller than traditional spinning disks.
However, the rapid pace at which newer products now hit markets means early iterations are often works in progress. Frequently, early releases are only able to partially exploit the potential of newly developed technologies. And shortfalls are only made up in later releases.
Additionally, the latest technologies are often received hesitantly by the public. For this reason, they are also usually more expensive. So manufacturers continue to put out older, more affodable products until they become totally obsolete.
M.2 Is a Form Factor, Not an Interface
The great variety of SSD options out there epitomizes these fast-moving market conditions. They also mean that while SSDs are undoubtedly faster than HDDs, a few additional aspects affect actual transfer speeds. These include:
Form factor – the shape and size of a disk/stick
Interface – the connection it uses to transfer data with your computer
Early SSDs Came in a 2.5-Inch (6.35 cm) Form Factor
The earliest SSDs continued to use the 2.5-inch (6.35 cm) form factor of the generation of HDDs that were first introduced for laptops in 1988.
Their dimensions were:
Width – 2.7 inches (6.56 cm)
Length – 3.96 inches (10.06 cm)
Thickness – 0.37 inches (0.94 cm)
These drives also used the older SATA interface, first introduced in 2003. Since SATA uses serial transfer technology, transfer rates were capped at 600 MB/sec despite the greater capabilities of flash memory.
SSDs Are Also Available in a Potentially Faster M.2 Form Factor
Later, iterations of SSDs appeared in the M.2 form factor. Smaller than some RAM sticks, M.2 memory card dimensions are usually indicated by a four or five-digit number – the first two digits indicate the width of the stick and the remaining numbers its length.
For instance:
2230 refers to cards 0.87 in x 1.12 in (22 mm x 30 mm)
2242 refers to cards 0.87 in x 1.65 in (22 mm x 42 mm)
2260 refers to cards 0.87 in x 2.36 in (22 mm x 60 mm)
2280 refers to cards 0.87 in x 3.15 in (22 mm x 80 mm)
22110 refers to cards 0.87 in x 4.33 in (22 mm x 110 mm)
M.2 cards can, but do not always, take advantage of parallel transfer technology – that's why all M.2 cards are not the same.
The following section discusses the two most common M.2 variants and explains why they offer different transfer speeds.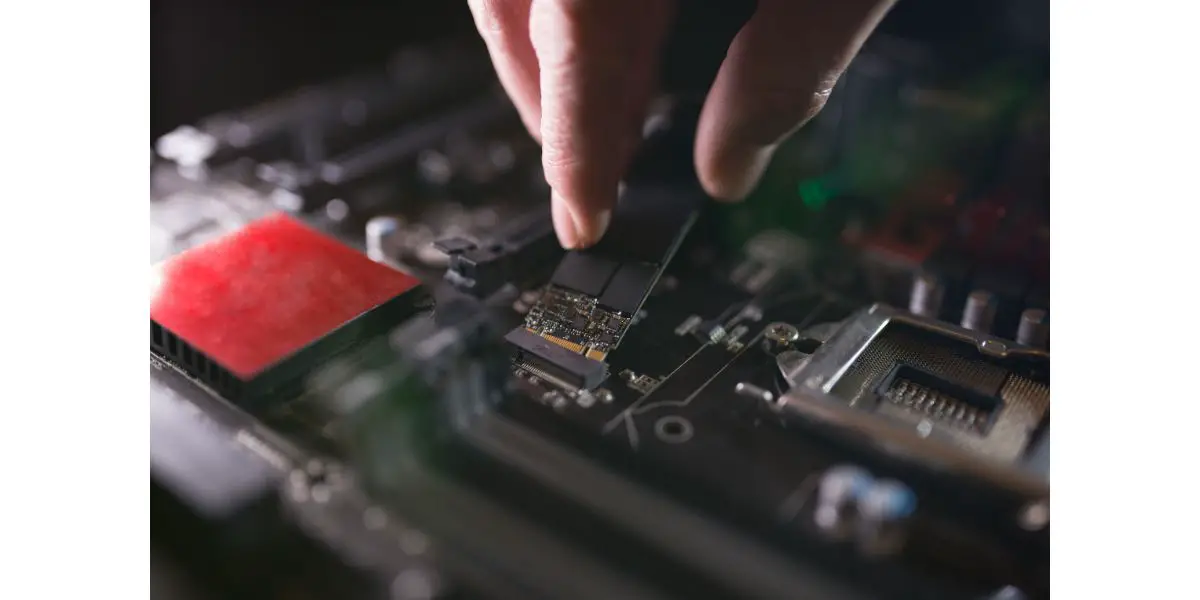 Speeds of M.2 SSDs Depend on Specific Interface Technologies
Besides the form factor, the data transfer rate of a memory card also depends on its interface with a computer. Of course, higher speeds often come at a premium cost.
SATA M.2 SSDs Transfer Data at Slower Rates
Despite being capable of transferring data in parallel lanes using a computer's PCIe or Peripheral Component Interconnect Express interface, not all M.2 memory sticks take advantage of this capability.
Many SSDs continue to rely on a computer's SATA interface. Limited by SATA transfer rates, they may only hit transfer speeds of up to 550 MB/sec. Thus, they will not be as fast as NVMe M.2 SSDs, which use a computer's PCIe interface.
However, SATA-connected M.2 memory is also more affordable per GB of storage than PCIe-connected M.2. For users who may not require the fastest data transfer speeds, they may continue to offer a better value proposition.
NVMe M.2 SSDs Are the Fastest SSDs
NVMe or Non-Volatile Memory Express transfer protocols were designed to work specifically with the flash memory technology that drives SSDs. They tap into the parallel transfer capabilities of a computer's PCIe interfaces to maximize the potential of SSDs.
On PCIe generation 3 capable systems, they allow transfer speeds of up to 3,500 MB/sec. On PCIe generation 4 machines, they enable even faster data transfer, reaching speeds of up to 7,500 MB/sec.
However, NVMe M.2 memory cards are amongst the most expensive storage options per GB of memory. They may only be viable for users with higher disk speed requirements.
Caveat: These Are Only a Few Variants of M.2 SSDs
The variants discussed above are only the most common types of SSD memory available today. For most users, these are the memory components they will consider when making a purchase.
However, other options do exist. These include:
NVMe PCIe Add-in-Card (AIC) SSDs – Unlike the NVMe cards described above, they connect directly to a computer's PCIe slot without requiring an M.2 connector.
U.2 SSDs – They're hot-pluggable and most commonly used by enterprises.
3.5 in (8.89 cm) form factor SSDs – Usually too expensive for consumers.
Conclusion
M.2 SSDs are among the fastest storage options widely available to consumers today. However, drives that make the best use of the M.2 form factor's potential can be pricey and may only make sense for the most demanding users.