Disclaimer: This post may contain affiliate links, meaning we get a small commission if you make a purchase through our links, at no cost to you. For more information, please visit our Disclaimer Page.
It might seem like a tough task to choose a domain registrar company to work with. This is because there are many domain registrars available online, and the services offered by a large number of domain registrars are very similar. Pricing is also quite competitive. The popular services provided by the regular domain registrars online include: domain name registration, web hosting, web designing, VPS server hosting, cloud storage and email services. It is important that you thoroughly investigate before you choose a service to use for your domain name registration. Every good company should offer these regular services.
The regular services that a good company should provide in the package service include access to technical support available 24/7, live chat customer support platform, reliability, security assurance, low prices, and renewal options. Note that a company can claim that they offer these services just to attract customers without having the ability to actually provide the services. It is also best to avoid those companies that do not bother to list their services. There is some basic information about domain names that every user should know.
Related Article: How To Change Your DNS Server Faster In Windows
Online communities are formed through websites and blogs. Internet users log on to a website by entering the correct address on a browser. This address is known as a URL address, domain name or website address. So, to open a website like Google.com, you will need to type in the correct domain name for Google which is www.google.com. This is the special domain name that is only used by Google which also represents the internet protocol (IP) address.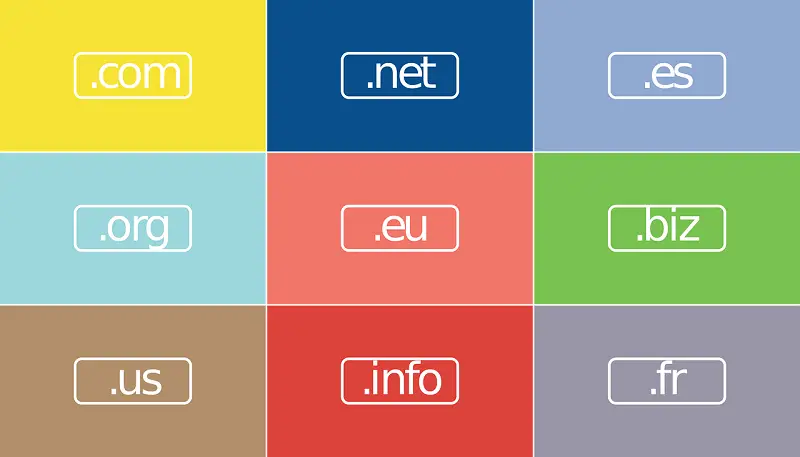 The domain name system (DNS) was introduced so that we do not have to remember a large number of domain names. The first ever registered domain name was recorded in March 1985. It was symbolics.com owned by the computer firm Symbolics Inc. It is easy to get a domain name registered once you know the right steps to take. This will be done by securing your domain name from the available options offered by the registrar you have chosen to pay for this service.
Read Article: What is DCB_ASSOCIATION?
A domain name registrar is a commercially operated organization that manages the reservation and acquisition of internet domain names – Wikipedia. To become a domain name registrar, the organization needs to be certified by the generic top level domain (eg TLD) registry or a country code top-level domain (cc TLD) registry. A domain name registrar operates the business according to the regulations provided by the assigned domain name registries.
A quick search for "domain registrar" on Google will give results showing a large number of domain service providers. Their services are offered at different prices depending on the level of competition in the market. You can get a good bargain if you know what you need from the offered services. The following segment of this article will help you know the important information required to make a right decision.
We have compiled a list of reputable online domain name registrars that have been in business for a long time. We have created this list using several factors like customers' satisfaction, low prices, how good the technical support is and the number of positive reviews given by satisfied users.
This is a compilation of the best and cheapest domain name registrars whose services can be paid for to register your websites and blogs.
1. Name.com
Name.com is a popular name in the domain registrars industry. The services offered are very affordable- priced at $10.99/year. The services offered include good customer support, affordable registration and a high level of efficiency which is easily delivered with the experience gathered from years of operation. Clients will have many prices to choose from, and the opportunity to take over an expired domain name is also available; this means clients can get very classy domain names if they are lucky.
2. NameCheap.com
NameCheap.com offers clients the chance of getting important TLD that can be an advantage for businesses. Various categories of clients- private and commercial can enjoy these services. The business operation of this organization is simplified enough to help users easily understand and use the various features. The features included in service packages include tools that can be used to host and develop your website. Clients can transfer domain names and also hold their favorite names that they can keep for the future.
3. GoDaddy
GoDaddy started out as a small company, but this group has grown to become a very popular choice for domain name registration. You can get suggestions for domain names when you provide the relevant keywords. This is a service that many clients will appreciate. GoDaddy has proven to be efficient in web hosting, and they have retained the rendering of email services to customers who need it.
4. NameSilo
If you are hoping to buy a good domain name at a very reasonable price, you should consider NameSilo. The price offers you will get here are quite high, and the service packages include pro features- a rare feature with other domain name registrars. NameSilo has secured a position for itself in the industry by offering additional services free of charge.
Although the prices for service packages are a little bit higher than other registrars, NameSilo provides the opportunity to renew your packages at a remarkably reduced renewal fee. Another fantastic offer is the free "Who Is" privacy and security service offered by NameSilo. In the open market, "who is" Guard will cost you at least $10/year.
5. Hostwinds
The reviews for Hostwinds are great; they have scored an "A" for their services as they are user-friendly and efficient. You will easily get your web hosting and registration needs sorted out with Hostwinds. You can search for the availability of your chosen domain name on their search platform. If your chosen name is available, the registration process will begin. Live chat and tech support are also available.
6. SnapNames
SnapNames, as the name implies, is the registrar you need if you want to secure an already existing domain name. The deals are done by premium auctions daily. The number of their clients is over three million. Customers can get great deals through private brokerage of domains and buy-it-now listings. Interestingly, you can get very cheap offers for domain names you would have thought would go for higher prices.
7. Sedo
Sedo manages a global marketplace for buying and selling domain names. With over 18 million domain names up for sale, this popular and reputable organization offers very cheap deals from any part of the world. Sedo manages the deals over escrow. This means that the seller is not paid until the deal is completed and your name put on the newly bought domain.
8. Flippa
Flippa will be a great place to start your search for a suitable domain name. It became very popular for the cheap deals offered to clients. You can get a domain name for as low as one dollar on Flippa. Clients also have the opportunity to buy already existing websites and mobile apps here.
9. iPage
iPage has set their business apart from the rest by offering a one-year registration deal free for clients. The service packages for website hosting are sold at $1.99/month. This is quite cheap for a startup that will not want to spend so much on getting a domain name and registration. Clients can find good names on the search portal. Clients will also have access to updated information about the latest TLDs.
10. Fatcow
Fatcow has made it even easier for customers by offering an entire package that includes website hosting and domain name registration for as low as thirty cents for the first month. The subsequent months are charged at $10.99/month or if the client wishes, $59.88 per year. An advantage of using the Fatcow services is the provision of sufficient bandwidth to support a large number of clients. Clients can take advantage of the Fat package options which include additional services like advertising and marketing credits.
11. Hostgator
Hostgator is another well-respected company in this industry. The reviews from satisfied customers confirm the fact that they provide a stable service that can support website requiring large bandwidths. If you need to secure a domain name for the future, you can do this with Hostgator. Some opportunities allow clients to secure domain names securely even if the renewals have expired. Many clients will find this useful too. The prices attached to offered services are quite high. However, paying these high prices will be worth it because you will get a good and reliable service.
12. Hostt
Hostt just introduced the kind of package that clients like. You can now enjoy free web hosting, easily buy a domain name and complete an official registration all in one package. A unique service is an offer to pay $13.99 for one year. This will give the client access to domain names with extensions like .com, .net, .org, .us, .biz, .info. Many startups and businesses will like to have domain names with these extensions. Clients will also get access to unlimited bandwidth, web space, sub domains, parked domains, email accounts and sub domains.
Hostt also gives clients the opportunity to secure a particular domain name for a very long time. Securing a domain name will keep it under your control till you need it. Clients find this option very useful, especially if they get a good deal to buy a name that they don't need immediately. Other services like good customer support and tech support are also available. The other packages are $3.95 and $5.95 per month which also come with some selected extras including improving customer experience.
13. Register
Register.com is an old name in the business. They offer services like website development, online marketing, hosting services, SSL certification, e-commerce solutions and various template options for customers. Many clients confirm the usefulness of their services in improving their websites.
The package includes a complimentary webmail service. This is a service that clients can use to send and receive customized emails. This service comes with 100MB storage and as much as 20MB file attachments. This service is secured with an effective antivirus scanner. The price of this package is $9.99/year.
Clients enjoy dealing with Register.com because they enjoy all the individual services offered by other companies in one place.
14. Network Solution
Network Solution is a popular domain name registrar. They have been in business since 1979, and have operated as an American technology company since its existence. Network Solution has offered domain name sale and registration services since 2009 with over 6.6 million domains under their care. The company has diversified its services to include services like email services, SEO, and online marketing. The pricing starts from $9.99/year.
Clients choose this company especially when they need to create online e-commerce websites because of the Pro template that the company uses to improve e-commerce websites. The features of these websites include real-time deals and shipping, easy to use shopping carts. Network Solutions also offers DNS management, round the clock tech and customer support, account management and subdomain ability services.
Clients can enjoy a free one-year extension for their domain names if they choose to transfer their titles over to Network Solution.
15. Moniker
Moniker is another reliable domain registrar that offers cheap services. The service prices start from $9.99/year. Clients who are interested in getting domain names to be used for websites containing adult content will find what they need here.
Moniker is affiliated with Hostgator so that you will be getting the same quality of service. If you are not looking for a name that sounds like an adult website, you may as well deal with Hostgator.
Clients will enjoy privileges like sizeable web storage, an option to choose SSL certificates from various SSL providers. The partner SSL providers include GeoTrust, Symantec, and Thawte.
Now you know where to go if you need to register your special domain name. For free domain names, you should consider Bluehost. Bluehost is reliable and has a very good reputation. For particular name searches, you should also consider NameCheap. If you think there should be a domain name registrar that is not included here, please feel free to suggest these companies in the comments section below.