Disclaimer: This post may contain affiliate links, meaning we get a small commission if you make a purchase through our links, at no cost to you. For more information, please visit our Disclaimer Page.
Have you ever experienced the issue of high CPU usage, according to Trustedinstaller.exe reports? The problem is that you cannot ignore this because it causes your PC to experience speed issues. 
You might be reading this because you are trying to find solutions to your CPU problems. In this article, we will be analyzing what Trustedinstaller.exe is and how you can sort out the issue.
Read Article: How To Fix The ERR_SSL_VERSION_INTERFERENCE Error On Google Chrome
What is the Meaning of Trustedinstaller.exe?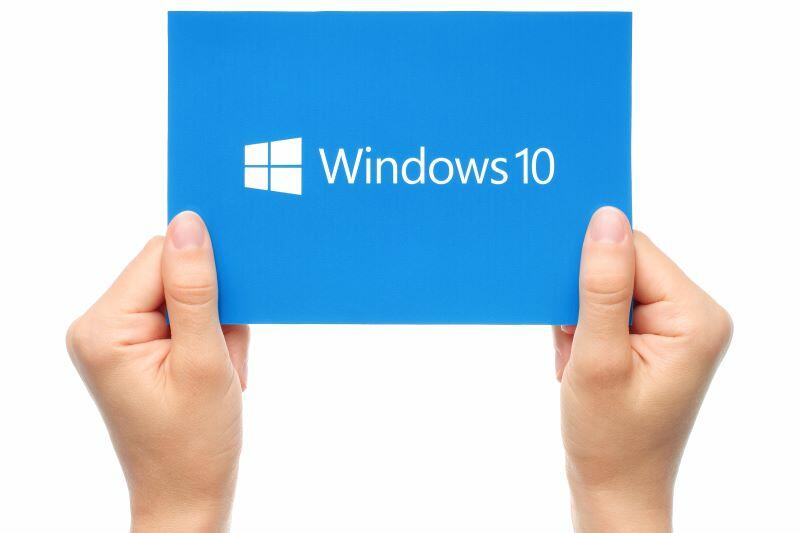 The process of Windows Module Installer service in Windows 7/8/10 is referred to as TrustedInstaller.exe. This process is meant to facilitate the installation, modification, and removal of optional system components and Windows updates. 
This process operates under the Local System Account and is located at the C:\Windows\servicing. The standard startup of this service is placed as a manual feature and doesn't have any dependencies.
When you get an error message on your PC, it may be due to the corrupted Trustedinstaller.exe. Otherwise, it may also result from an affected Windows Resource Protection service that runs the file checker.
The Trustedinstaller.exe also protects unauthorized adjustments made from the sys, exe, dll, and other crucial files. This means that even with the administrator's rights, it's not possible to delete or change individual files. 
Cybercriminals often abuse the Trustedinstaller.exe program due to how it works. They can corrupt it using malware, replace or hijack it. 
Doing this exposes the computer to relentless infections. Besides that, it can slow down your PC and crush the software that you have installed. 
When you have issues with the Trustedinstaller.exe, you may also experience problems in opening regular files like video clips and pictures.
Read Article: How to Fix Issues with Windows Audio Device Graph Isolation High CPU
Could Trustedinstaller.exe be a Virus?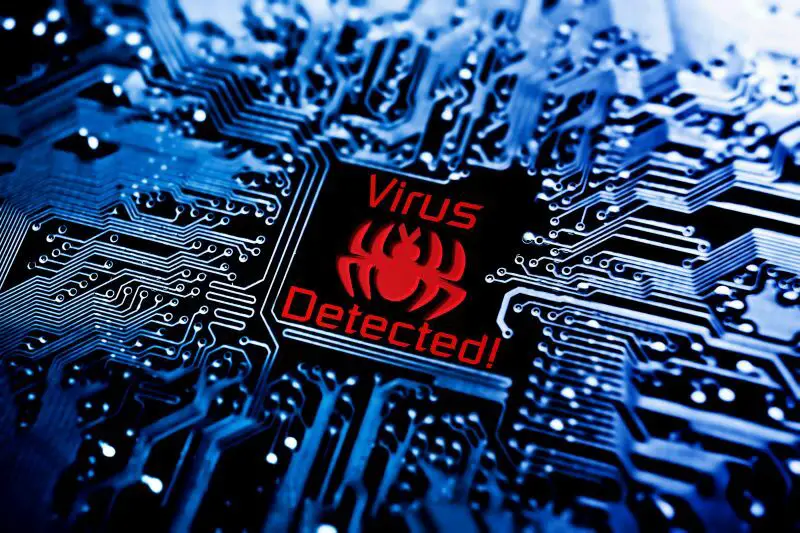 Trustedinstaller.exe is a legitimate Windows component that you don't have to uninstall or make any changes. If you try to modify or remove it, this might cause some functions of Windows to stop working correctly. 
You can quickly identify a malicious program that is running by having a look at the CPU usage. Should the Trustedinstaller.exe be using a large number of your computer resources, this may mean that your system could be at risk. 
Your computer could also be loading slowly, and it may take time for any program to load. Applications can also continuously crash if you experience this issue. 
You might want to check the location of the Trustedinstaller.exe. You can find it in C:\Windows\Servicing\Trustedinstaller.exe.
What Issues Can Be Triggered By Running the TrustedInstaller.exe?
If a Trustedinstaller.exe program runs, it can trigger several issues on your Windows.
You Will Be Unable to Run Some Programs
As mentioned earlier, some users of Windows 7 complained that they were not able to open some programs like video clips when this program was running. This process slowed down their PCs and interfered with the applications. 
After investigating the issue, they found out that the Trustedinstaller.exe program was running. Besides consuming the CPU resources, it can destroy other applications of your Windows.
Sometimes the Trustedinstaller.exe can also disable a few services in your system. When this happens, your system might install third-party programs. 
This issue can cause Windows to fail to update. It can also prevent it from updating software or installing and uninstalling it.
The Trustedinstaller.exe can easily get corrupted. That's the reason why some people think that it's a virus. This can cause a big mess with other programs.
Blocking Your Access to Settings for Removing These Files
Did you know that the Trustedinstaller.exe program can prevent you from accessing settings for getting rid of these files? This can affect other operations on your PC.
Difficulties in Deleting a Windows Update
You may want to delete an update of the Windows that has caused some issues. The Trustedinstaller.exe program may make it difficult to make those changes.
What's the Reason Behind the High Memory Usage by the Trustedinstaller.exe? 
Are you wondering why the Trustedinstaller.exe is using so much memory on your PC? During the update scan on your PC, this program runs with the integrated Windows update service. 
It checks for any new updates. While updating, the trusted installer process utilizes a lot of resources for your CPU. This leads to high memory usage. 
This is normal since the process is made to keep on checking for new updates even after completing the update scan. This helps ensure that your PC is current on all downloads as new updates become available.
Read Article: What Is svchost.exe (LocalSystemNetworkRestricted) In Windows?
Can I Fix the Trustedinstaller.exe Issue?
Many people complain that Trustedinstaller.exe makes their computers hard to use. This could happen due to the program being replaced by malware having the same name, or it may be corrupted.
If the Trustedinstaller.exe uses a significant percentage of your computer's resources, it could be infected. A legitimate Trustedinstaller.exe uses a high rate of your computer's resources only after a Windows update. 
To determine if the Trustedinstaller.exe is malware and analyze your CPU load. Below are more suggestions for fixing the issue:
Get Administrative Rights to Modify the Files on Windows
You can sort out the Trustedinstaller.exe issue by getting the rights to make changes on Windows. But before taking this step, research if there are any consequences when taking that approach. 
Seek guidance from an expert before deleting any file from Windows.
Here is how you can seek an administrator's permission:
Select the file you would like to modify then right-click on it
Choose "Properties" and click "Security."
Locate the "Advanced" property on the bottom of the property Window.
You will see the window "Advanced security settings" together with a list of permission entries. From here you can have a look at the details of the owner of the program or service you would like to modify. 
This is where you will find the Trustedinstaller.exe file here.
Changing the Ownership
Now that you have accessed permission to modify the files on Windows, you can change the ownership. Now you can troubleshoot issues caused by this program. 
Step 1:
Click "Change." This will open the "Select User or Group" box
Write "Administrators" below the "Enter the object name to select" option
Click the tab of "Check Names." This will modify the ownership of windows automatically.
Click "OK" to save changes.
Step 2:
Go to the "Advanced Security Settings" window to check the ownership information. You will see "Administrators "and not "Trustedinstaller.exe."
Select the checkbox underneath the Owner section to confirm ownership.
Tick the "Replace owner" on "Subcontainers and Objects" option.
Step 3:
Go to the properties window by clicking "OK" button
Click "Edit" and have a look at the items below the "Group and User Names." 
Look for "Administrators" and scroll down the "Permissions for Administrators" section.
Select the "Allow" box that is located next to the "Full Control" feature. This allows you to delete, rename, and edit files as admin. 
This will also inhibit the Trustedinstaller.exe from consuming high CPU resources and controlling your files.
Remove the Windows Module Installer from Startup Programs
You can fix the issue of the Truestedinstaller.exe program by preventing it from running during the Windows Startup. Below are the steps to follow.
How to Block the Module Installer from Running with Windows Automatically.
Type "Control" in the search box of your windows to open the "Control Panel."
Choose the "System and security" option and find the "Windows Update" option.
Open the link of "Turn automatic updating on or off." This will give you four options to choose from.

The first choice permits automatic updates. 
The second choice also lets you choose if you should install the updates once you download them. 
The third option checks for updates but doesn't download or install them unless you permit. 
Finally, the fourth option is never to look for updates. 
Most Windows professionals don't recommend the last choice. The fourth choice is useful if you don't want the Trustedinstaller.exe to overuse the memory of your PC.
Stopping the Windows Module Installer from Loading when Starting Up Your PC.
The Trustedinstaller.exe can start loading when you start your PC. You can stop it using the steps below.
Step 1:
Press the "Windows logo" and "R" buttons and get to the "Run" dialogue box at the same time.
Type "MSConfig" in the dialogue box and click "OK."
Go to "Services" then eliminate the tick sign from "Windows Trustedinstaller.exe."
Step 2:
Once you open the "System Configuration," click "General" and select the options underneath "Startup Selection."
The normal startup option will be selected already, so you will have to make it manual.
Go to the "Control panel" and open the "System and Security" tab.
Choose "Administrators tools."
Click "Services" to find the services of the "Windows Module Installer" from the list.
Step 3:
Right-click the installer service
Select "Properties."
Go to "General," then set its startup type as "Manual." This will set up that the Trustedinstaller program will not start up simultaneously alongside Windows.
The above solutions are some of the reliable ways you can use to fix problems related to Trustedinstaller.exe. If any of them do not work, you might want to seek professional assistance.