Disclaimer: This post may contain affiliate links, meaning we get a small commission if you make a purchase through our links, at no cost to you. For more information, please visit our Disclaimer Page.
Sometimes, you open your laptop and you can't find WiFi. You've done everything you can think of, and it still doesn't work. You might even try to connect to a different network, and it still doesn't work. But your phone can find WiFi. So what's going on?
Rebooting your computer might resolve the issue, especially if it has been a while since the last reboot. If that doesn't do the trick to connect to the WiFi, reset your network adapter. Otherwise, your network adapter might have broken, and replacing it should solve the problem.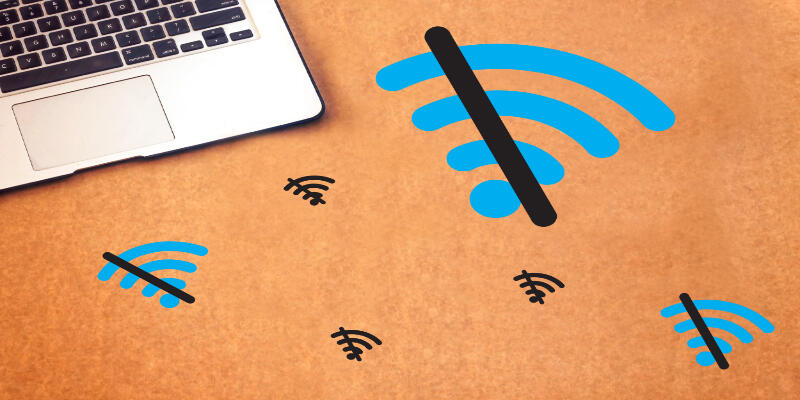 Why Your Computer Can't Find WiFi?
Here are some reasons that explain why your computer cannot find and connect to your local WiFi network and fixes for the issue.
Your Computer Is In Flight Mode
You might have left your PC in Airplane/Flight mode, thus making it unable to connect to the wireless internet. Besides disabling WiFi, Airplane mode also deactivates other connections such as Bluetooth and hotspot.
FIX: To know whether your PC is in Flight mode, check for an airplane-shaped icon along with the system tray in the bottom right corner of your screen.
Select it and disable the mode from the drop-down menu. Alternatively, you can type and search for Airplane Mode in the Start menu to disable this status.
Your Computer's WiFi Is Not On
Many computers feature WiFi switches that disable and enable Wireless Connection. As a result, you might have activated it if your PC has this master switch.
FIX: To activate WiFi, check for any sliders on both sides of your laptop to confirm if they are in the right position. Similarly, can locate the key on one of the F(x) keys at the top of the computer's keyboard.
Since the system tray also allows you to turn the WiFi on and off, experiment with it to see if it solves the problem. Move to the next step if this fix doesn't work.
Reset Your WiFi Adapter
More often, some technical issues are likely to occur within your PC, which may prevent your computer from connecting successfully to Wireless networks.
FIX: A simpler approach to resetting a PC's WiFi adapter is by rebooting the deviceBesides restarting the device, you can cycle the WiFi adapter by allowing it to fall into Airplane mode for a while.
Check for the WiFi icon on the system tray and click Check your network settings to trigger Flight mode. Give some time before disabling the mode.
Faulty Network Setting
It is typical to have WiFi connectivity issues resulting from an incorrect network setting.
FIX: In such instances, using a windows troubleshooter can help resolve the problem. However, since network settings problems rarely occur, PC users may find it hard to troubleshoot the errors.
Luckily, most Operating Systems, such as Windows, include a troubleshooter to help in such occasions. To work our way around, follow the steps below;
Click on Start and type "Troubleshoot" in the windows search box.
Check the list in the results and Select "Troubleshoot Settings." This should take you to the troubleshoot screen.
select "Internet connections" and run the troubleshooter.
Following the subsequent directions will enable the troubleshooter to get your WiFi back to its feet.
Failed WiFi Adapter
Like all other intelligent machines, your PC will be unable to connect to WiFi networks when the WiFi adapter fails. Although this rarely occurs, the WiFi adapter is an integral part of the PC which disables all WiFi functionalities if it breaks.
As a result, this should be the last likelihood to consider after you have tried and failed with rebooting the PC or resetting the network connection.
FIX: The only solution is to replace the adapter. Alternatively, you can use an external adapter that you should plug into one of your computer's USB ports.
Issues With Your Antivirus Software
Another possibility that might prevent your PC from connecting to local networks includes having antivirus software that conflicts with the network devices present in your computer.
If this is true, consider disabling the antivirus software for a while and test whether the WiFi works.
FIX: To inactivate it, check for the Disable Antivirus Protection option in your antivirus settings.
A similar but much more straightforward process to disabling the antivirus is to right-click on the app's logo in the notification area and deactivate it.
Having The Wrong Date And Time
Having an incorrect date and time can also result in WiFi connectivity issues, especially if your connection features installed firewall hardware.
Similarly, your computer experiences this problem if your network uses any firewall software. As a result, it is best to ensure that you set your computer to the correct date and time so that your network can identify it successfully.
FIX: Changing the time and date is a seamless process that doesn't require any tech savviness and shouldn't eat much into your time.
Just check for the Windows default clock on the taskbar and select the option that allows you to adjust the time and date. Afterward, change the reading to the correct time using your phone or watch for accuracy.
Update Your Drivers
Having drivers out of date may make your PC unable to connect to available WiFi networks, among many other problems.
If you have a working home network, but it doesn't show up on your computer, it may be a call to action that should remind you to update our drivers.
FIX: The tips below should help:
Use an Ethernet cable to connect your PC to the internet
Go to your wireless adapter builder's website to download and install the latest drivers present for your model.
Besides the drivers, ensure that you download other WiFi software as well. Only skip this part if you are sure that the downloaded drivers have built-in WiFi software.
After installing the drivers, check your wireless connection to confirm whether the process has solved the problem.
However, if you think that manually installing the latest drivers is too complex, consider third-party solutions to fix it. Such solutions, such as DriverFix, are compatible with Windows 10 OS and help stranded users to find the appropriate drivers for their devices.
This simple tool allows you to update your drivers automatically, provided you have access to the internet. It even fixes broken drivers as well as drivers that are missing from your system.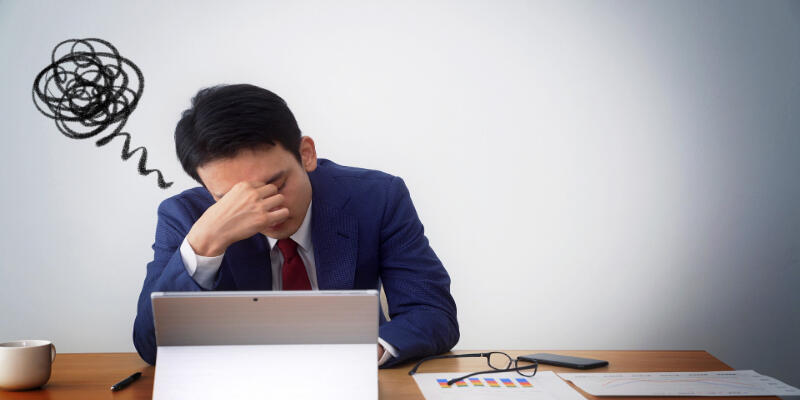 Why Can't My Pc Detect My WiFi But Can Detect Other WiFi Connections?
Check The WiFi Channel
In most cases, your home network may fail to show up because of your WiFi channel. Since each wireless network uses a unique channel to broadcast itself, your device may not detect your home network if multiple WiFi networks surround you.
Changing your WiFi channel can help fix this issue. To do this, visit your router login page and select another channel in the WiFi settings.
However, ensure that you do not select a channel that another network has occupied. Ensure that you set your channel to a specific one and not to Auto.
Using a WiFi analyzer software can help you determine the best channel to occupy.
Use The Correct Frequency
You might not know this, but two different wireless standards exist. These are the 5GHz and 2.4GHz standards. 2.4GHz, which is the older standard, is mostly available on older devices.
So, if you are using an old WiFi adapter on your device, it is possible that your PC doesn't support a 5GHz network.
Thus, configuring the router to a 2.4GHz standard will help fix the problem. Ensure that you confirm with the user manual that comes with the router.
Enable Your WiFi Network
To do this:
Open the Settings app and select the Network & Internet option.
Click on Network and Sharing Center located on the right pane on the screen.
In the Network and Sharing Center window, open the Change adapter settings.
Locate your WiFi network and enable it. This should solve the problem, and you will be able to connect to your home network.
Conclusion
There are several reasons your PC might cannot find and connect to your WiFi network. With WiFi being an essential part of our lives, this experience can be stressful as far as the internet era is concerned.
Luckily, with the above tips and hacks, you can get your device back into action.