Disclaimer: This post may contain affiliate links, meaning we get a small commission if you make a purchase through our links, at no cost to you. For more information, please visit our Disclaimer Page.
As a Windows user, you might experience an issue whereby a program appears on your device out of nowhere. In no time at all, your device starts loading programs that may inconvenience you while working.
The program can also use too much CPU power memory, causing the machine to overheat. One of the programs that can appear on your PC is the unsecapp.exe. This program commonly appears all of a sudden if you are using antivirus programs such as Avast.
What is the unsecapp.exe runtime error message?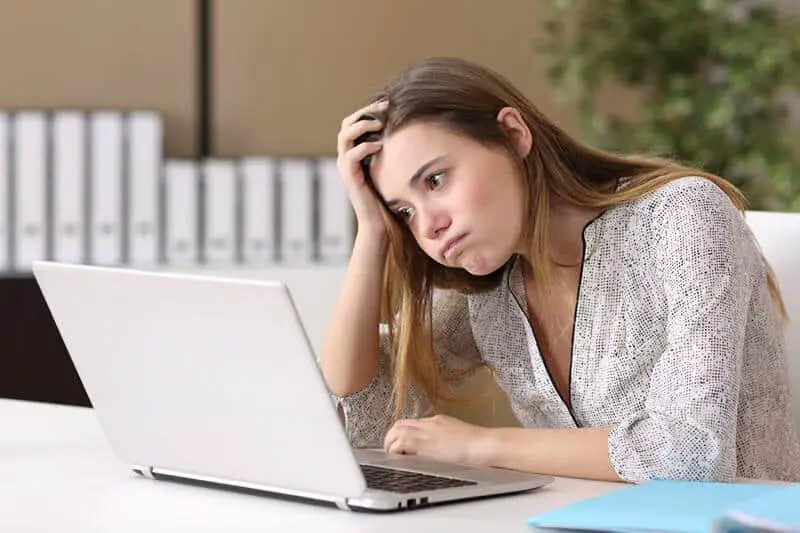 Unsecapp stands for "Universal Sink to Receive Callbacks from Applications." The work of this program is synchronizing information between its system and a remote PC. 
This program is part of MS Windows OS that allows the scripting of languages like VBScript and Windows PowerShell. When this program is activated, it begins the process of "Sink to receive asynchronous callbacks for MWI client application." 
Unsecapp.exe is a Microsoft Office Access 2010 runtime error message that occurs during runtime. Runtime means that the EXE errors get triggered when you try to load unsecapp.exe when the MS office Access 2010 is running up or starting up. 
When unsecap.exe runtime error happens while the program is running, the program will stop abnormally. This occurs because the Microsoft Office Access 2010 couldn't find this file when starting up. 
The file could also be corrupt, causing a start-up process that is prematurely aborted. In the end, the MS Office Access won't start if the errors are not resolved.
The Unsecapp.exe is always pre-installed in the latest Windows versions like Windows 10, Windows 8, and Windows 8.1. This is essential software on your PC as some programs installed on your computer use it to communicate with other computers. You should not remove it as it can cause issues with some applications.
Why would unsecapp.exe start running suddenly?
The reason why you will suddenly start seeing the unsecapp.exe is due to some new applications. If you installed some new applications, they might require help to perform specific tasks. 
Most programs use the unsecapp.exe to communicate with other servers, and apps like Steam can cause issues.
Could the unsecapp.exe be dangerous?
The program unsecapp.exe is not harmful since Microsoft Corporation built it. It is, therefore, part of the Windows operating system's primary framework. 
You can let it stay where it was built. The unsecapp.exe is usually located in the system 32 folder or the "C:\Windows\System32\whem" area. Should you find this program in another folder, then there's a possibility that your PC has a virus or malware. 
Hackers can name malware with names like legitimate files of your operating system. This might make them look real, and you might not suspect. 
If you get such a file in another directory, you need to remove it. 
You can determine the file location by right-clicking on the unsecapp.exe file from the taskbar. Next, click on "open file location." If it's on system 32 folder, you don't need to worry about anything.
Unsecapp.exe can be dangerous or harmful if it is located in a different place other than the system folder 32. You need to perform a malware scan using an antivirus program if you experience this.
How can you detect any suspicious variant of unsecapp.exe?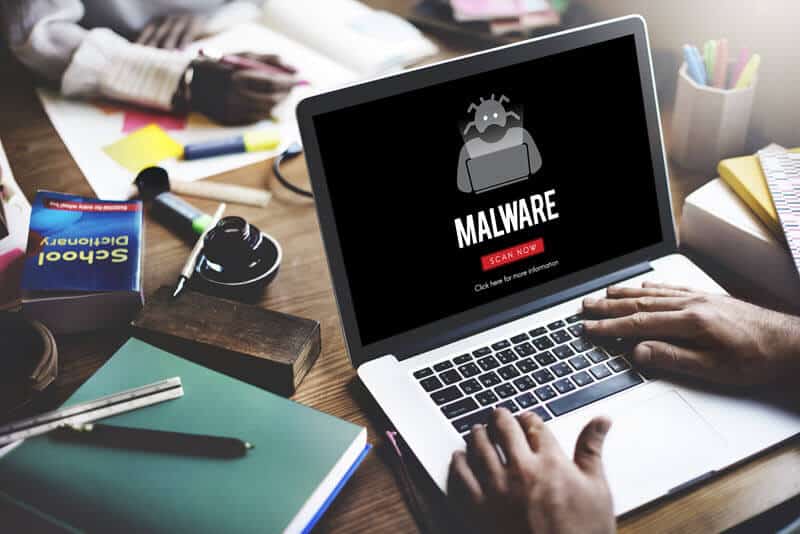 The file unsecapp.exe ends with EXE. This shows that it is an executable file. 
You might wonder if it could be a virus or not because most EXE files potentially hide viruses. As mentioned earlier, some virus creators take advantage of specific files in your PC and build viruses imitating their names. 
Below are factors that hint whether the unsecapp.exe is a virus variant.
There's no information of the file

Unsecapp.exe program is located in a subfolder

The program lacks a visible window

The file is placed in the Windows folder, but absent in the Windows core file

Unscepp.exe can scrutinize applications and manipulate other programs

The app uses ports to link to or from the internet or a LAN.

The unsecapp.exe is placed in a subfolder of C:\Program Files or C:\Windows

The file isn't a core Windows file

Unsecapp.exe- Application error

Unsecapp.exe-Bad image

Unsecapp.exe- Failed to initialize properly

Unsecapp.exe – Could not be found

Can't find Unsecapp.exe
If you meet any of the above-mentioned criteria, you might have a virus on your PC and you should immediately take action.
It's essential to always find the source of the unsecapp.exe issue. There's no doubt that most errors related to unsecapp.exe happen when starting up.
Poor programming by Microsoft Corporation could be one of the causes. Other reasons why this error might occur is when the file has been removed accidentally, the presence of a virus or corrupted malware and outdated or damaged hardware. 
Keeping your PC updated regularly is, therefore, crucial.
How can you solve the issue of Usecapp.exe?
It takes a few minutes to fix this problem. Below are some troubleshooting steps to follow.
Step 1
Restore your computer to the latest restore point "snapshot" or backup image before error occurred.
Windows system restore can provide some crucial features to help you recover from corrupt windows installations. Remember, a corrupted file might be the reason why you are experiencing the unsecapp.exe error. 
To solve this error, you might want to restore your computer to how it was working previously. When you restore it, it will replace the system settings and the registry with versions saved on the earlier dates. 
Through the restoration, you can access the apps that came with your computer and those you installed. However, if you restore your PC, Windows won't be reinstalled, and your files won't be deleted as well. 
Only the programs and apps that you had installed after your restoration date are the ones that might be deleted. In a nutshell, it is a way of undoing your current system changes without a lot of effort. 
It replaces your current version with older versions of programs and settings. This will undo any changes that might have caused the unsecapp.exe error. 
Follow the tips below to restore your computer's settings
Click the Start button on your Windows

A search box will appear. Type in it "System Restore," then click the Enter button.

From the search results, locate "System Restore" and click on it.

Type in the administrator password if you are prompted to do so. If not, proceed to the next step.

Select a relevant restore point by following the steps on the System Restore Wizard.

You can then restore your PC to the given back up image.
Should this fail to solve the error, move to the next step.
Step 2
Uninstall Microsoft Office 2010 if you had recently installed it
It's normal to experience software issues in your PC, and uninstalling Microsoft Office 2010 can solve the problem. Corrupted files on your PC might be the reason why you have the problem. 
Uninstalling and reinstalling it later could replace such files. Below are ways of uninstalling your MS Office 2010.
Uninstall MS Office from the Settings or the Control Panel

 
Your first method of uninstalling MS office is from its official uninstaller. You can find it in Program and Features from the Apps in Windows 10 settings or the Control Panel.
From the list, select Microsoft Office then press the Uninstall button. You will get a prompt to confirm whether you would like to remove MS Office from your PC. Press uninstall or Yes, then continue to uninstall. Should the installer built in your PC fail to uninstall it, you can try the next method below.
Uninstall Office With the Microsoft Office Uninstall Support Tool
Microsoft has a fantastic tool that can handle uninstallation tasks. This office uninstallation tool can uninstall MS Office programs on Office 2007, 2013. 2010, 2019, and 2016.
You can download this tool from the official Microsft webpage. After downloading it, double click. It will first install the Recovery Assistant and Microsoft Support. 
Run the executable once more than select the Office version, which has been detected. Click on Next. Read the warning given, check the box and click Next.
The process will complete after a few minutes. You will get an alert that the computer is going to restart.
After rebooting, this tool will pop up with results displaying the process of uninstallation. You will also see some links of reinstalling if you lack a DVD/CD/IMG/ISO together with the install files.
Uninstall the Recovery assistant and the Microsoft support from Settings>Apps or Programs and Features.
Delete the Microsoft Office using FixIt
Microsoft used to use FixIt in troubleshooting tools and repairing various common issues like uninstalling Office. Unfortunately, FixIt was stopped in 2018 in favor of the troubleshooters built-in to Windows. 
FixIt as small tools, each centered on one or more specific tasks. You must, therefore, use the right version for your Windows and MS office installed version.
You need to download Fixit and double click on the MSI file or the diagcab to use one of these tools. Press on Yes or Next button several times as the tool tries to find or remove Office installation completely.
Delete Microsoft Office using Remove Office 2007/2010
There's a software developer called  "Refuse to Suffer" who came up with two free tools for cleaning up MS Office 2007 and 2010 when the normal process of installation doesn't work. 
While the developer and the website aren't there anymore, the tools are still available. You need to run the programs as admin then press GO to get it.
Before using the tool "Remove Office 2010″ or 'Remove Office 2007", you should know certain things. You need to note that this tool restarts your PC automatically after getting done with the removal process.
It would be great to save and close any files that might be running. You should avoid using this tool in the case that you have installed two different versions of Microsoft Office on your PC. 
This is because this tool is not to retain crucial files that are commonly shared.
The above methods should help you delete Microsoft Office 2010 to solve the unsecapp.exe issue. If this doesn't work, you can proceed to the following step.
Step 3
Perform a Windows update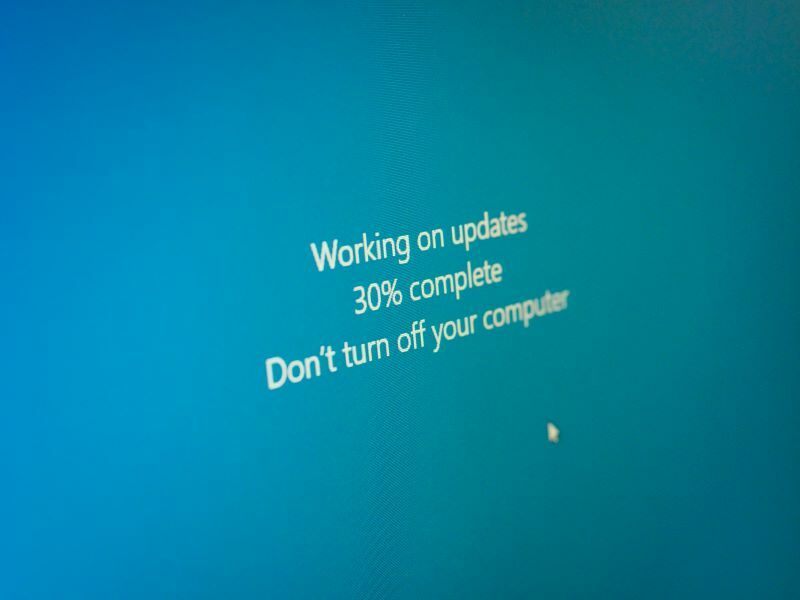 An outdated Windows Operating System might be the reason why you are having issues with the unsecapp.exe. If the other two steps didn't resolve this problem, a Windows update might be the solution. To perform a Windows Update, follow the steps below.
Click the start button on your Windows
Type the word "Update" on your search box then click on "Enter."
Click on "Check for updates" on the Windows Update dialogue box, depending on your Windows version.
Should the updates be there for download, press on "Install Updates"?
Restart your PC once the updates are done
If the process of updating Windows doesn't fix the issue of unsecapp.exe, the following solution might help.
Step 4
Download and replace the unsecapp file
Sometimes the above solutions might still fail to solve this issue. In this case, you can download then replace the unsecapp.exe file. 
However, if you are an amateur computer user, this method is not recommended for you. Follow the steps below to download and replace your file successfully.
Get the Windows Operating system from the list underneath the "Download unsecapp.exe files."

Press on "Download Now" to download your Windows File version

Copy that file on the right MS Office Access 2010 folder location.

Restart your PC
After restarting your computer, this issue should stop.
Summing It Up
The unsecapp.exe error is a common issue that many computer users face. You cannot remove the unsecapp.exe file because it plays a crucial role in your PC. 
The important thing is to sort this issue based on what has caused it. It could be outdated drivers, corrupt files, or specific changes in your settings. The above recommendations should help you to sort it out.