Disclaimer: This post may contain affiliate links, meaning we get a small commission if you make a purchase through our links, at no cost to you. For more information, please visit our Disclaimer Page.
Want to use Local Group Policy Editor to change some settings? Or just want to enable BitLocker to protect your data? However, those features aren't available in Windows 10 Home edition.
To use those advanced features, you need to upgrade to the Professional edition. There are a few steps ahead, and your PC will be upgraded to Windows 10 Professional, and you'll be able to use the Local Group Policy Editor, BitLocker or Remote Desktop.
Want to know the difference between Windows 10 Home vs. Windows 10 Pro? Check it out!
The process for upgrading from Home to Pro edition is extremely simple. All you need to do is just to purchase a new and legitimate license of Windows 10 Professional from the Microsoft Store or somewhere else. After that, you can go to Settings -> About, and upgrade to the Professional edition. Follow the on-screen instructions.
How To Upgrade From Windows 10 Home To Professional Edition
In case you don't know what to do, I'm going to present to you a step-by-step guide to learn how to upgrade your Windows 10 Home to Windows 10 Professional. So, take a seat, read the guide and do follow my instructions.
Before going any further, make sure you already have a legitimate Windows 10 Pro license, ready to use.
1. Navigate to Settings -> About.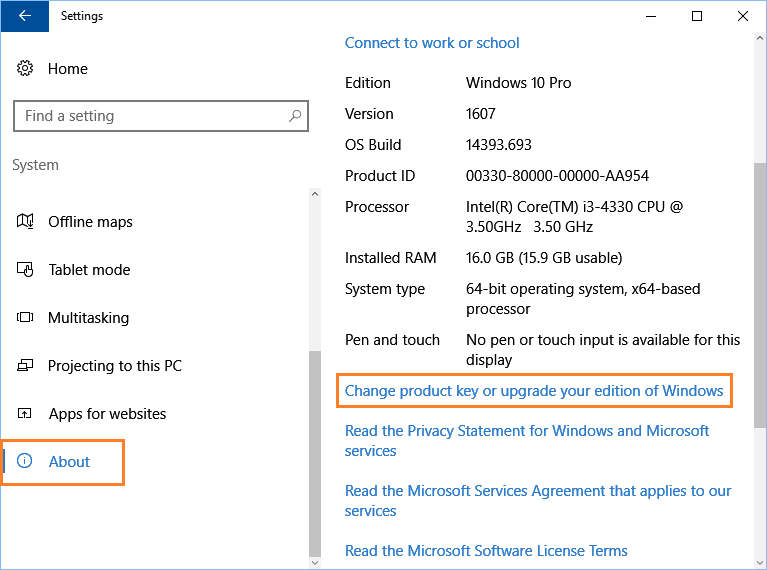 2. Look at the main window, find "Change product key or upgrade your edition of Windows" and click on it to open.
3. In the Update product key section, click "Change product key".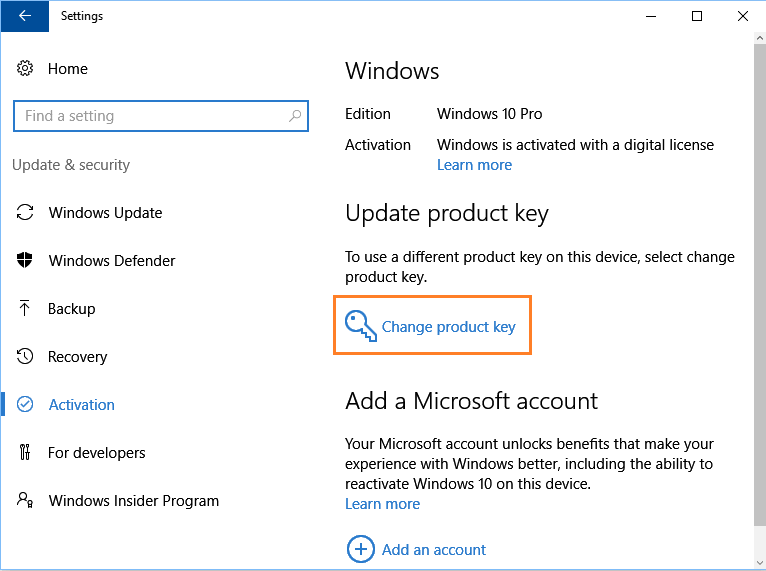 * If User Account Control is enabled, you have to select "Yes" to confirm that you want to go to the next step.
4. There will be an "Enter a product key" window, with a field that allows you to fill in your new product key.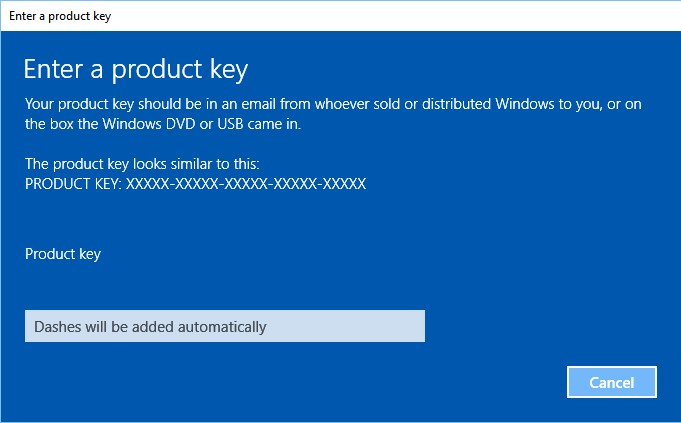 5. After pasting the license of Windows 10 Professional into the field, the Windows system will automatically verify it. When it's done, there would be a "Start Upgrade" button to click. Just click on it to start the upgrade process.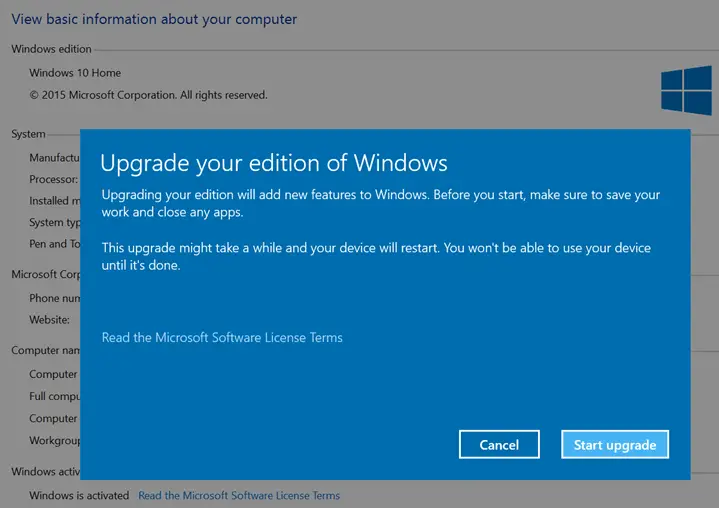 6. The upgrade process may take several minutes to complete. Please don't turn off or reboot your computer in  any way. If you are using a laptop, make sure it has enough battery left to do the process. During the process, your computer may restart a few times.
If you have any questions regarding this article, let me know by leaving your comment below! I will answer them as quick as possible.