Disclaimer: This post may contain affiliate links, meaning we get a small commission if you make a purchase through our links, at no cost to you. For more information, please visit our Disclaimer Page.
Using an SD card on your phone is a great way to gain extra memory space. SD cards come in different sizes and are compatible with almost all phone brands. Find out what happens when you mount and unmount your card and other helpful things you need to know.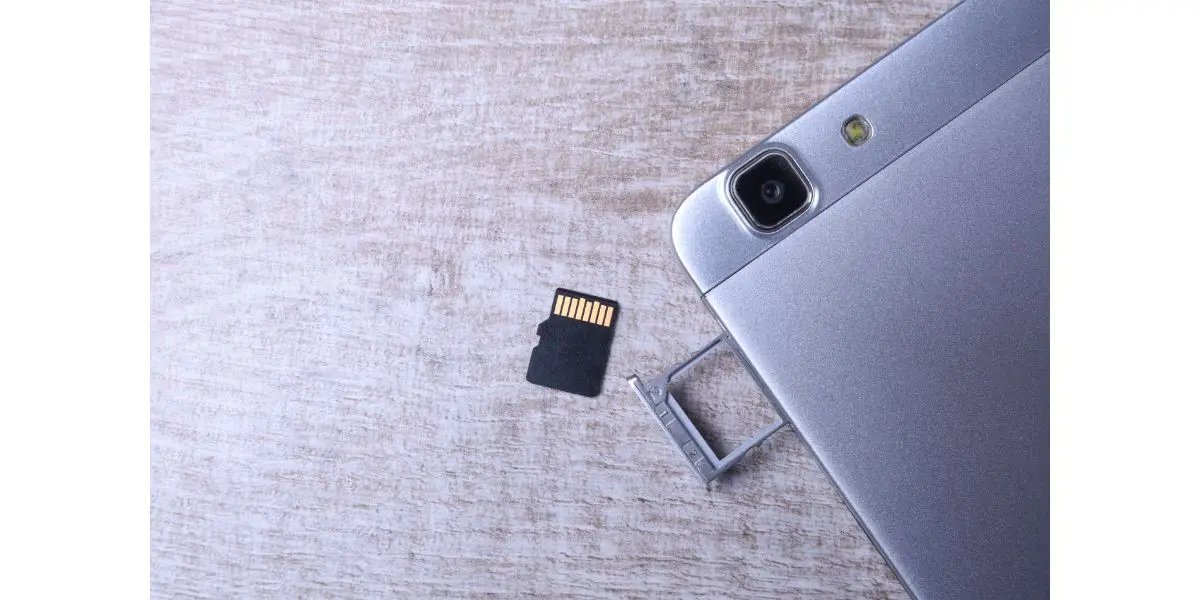 Why Do You Need to Mount an SD Card on Your Phone?
Mounting your SD card allows your phone to recognize and use it. Not only can your phone read the card and find things you stored on it, but it can also save new data. You can also transfer files from your computer to the card when you need to share them. Conversely, your phone cannot read the card or write/save it when you use an SD card without mounting it.  
Types of SD Cards
Not all SD cards are the same. An SD memory card is the original version and one of the more popular options. Its biggest disadvantage is it's too big to fit in your phone. 
Phones today mainly use micro and mini SD cards that are a fraction of the size of a standard SD card. These cards are small enough to fit inside the slots on modern phones. 
While you can buy an SD card from your phone carrier, you can usually save money when you buy from a store or website. Make sure you know what type of card you need and that the one you buy is compatible with your phone.
Buying a New SD Card: What You Need to Know
SD cards save files and data, expand the phone's memory, give you more space, and help your device run faster. Make sure your phone can support an SD card, as some do not.
Look for an SD card slot near your battery or the back of the phone. You can also check your phone manual. 
Once you start shopping, consider the class of the card you need. It tells you how quickly the SD card saves data. A Class 2 SD card operates at up to 2MB/s. A Class 10 SD card works at 10 MB/s. 
Aside from the class, the following factors are also important when buying a new SD card:
UHS:

 It 

works compatibly with older phones

. It tells you how fast the card can transfer data via UHS means, which aren't available for cell phones today.

Type

: Always verify that you buy an SD card that 

works on your phone

. Most stores will not accept returns once you open the package.

Storage Capacity:

 Look for cards with 

enough storage

 for the things you want to save. Though you might benefit from one with 10GB of storage, a higher capacity is much better.

Price

: You don't need to spend much on a new SD card. Many 

stores offer lower prices

 than phone carriers and have models that retail f

or $20 or less

.
Mounting Your SD Card
Find the memory card spot on your phone to use a new SD card. Most phones put the card slot near the battery. Turn off your phone before mounting the card. 
After that, insert your card but make sure the right sides face up and down. You will hear or feel a strong click that lets you know the card is in place. Then, turn on your phone and receive a message about a new SD card.
If your phone does not recognize the SD card, go to Settings. On most phones, it will be the gear icon from your main menu. Then, go to Storage and SD Card. 
Your phone will ask if you want to mount a new card. Confirm and then follow the instructions on the screen. You usually need to turn off your phone and insert the card before turning the phone on again. Unless your phone can identify the SD card you used, you cannot use it.
My Phone Doesn't Recognize My SD Card
Whether you mount your SD card manually or use your Settings, your phone might not recognize the card. If that happens, changing its Format can help. 
After removing the card from your phone, insert it into your computer. Use a card reader if the laptop doesn't have an SD slot. Many readers look similar to external hard drives and plug into an available USB port. They have a slot for your SD card. Other card readers look like thumb drives and also use a USB port, but they can read different types of cards.
Use your File Explorer to find the SD card. Right-click on the card and select Format. It will bring a new window with Format SD Card (E:) at the top. Next, click the drop-down menu below the "File System" section and choose exFAT. 
Choose the "Allocation Unit Size" and change it to 1024kb. Your phone may not recognize or read the card because of its formatting. Changing the formatting helps the phone recognize and use your card.
How Do I Know if My SD Card is Mounted?
To find out if you have mounted your SD card, go to Settings, Storage, and SD card. You'll find a list of all the files you can access on the card. You might see some read-only files, which you can only view and not write on or edit. 
You might also come across specific files you created with an app or computer program that are not on your phone. While the phone will list those files, you cannot open them.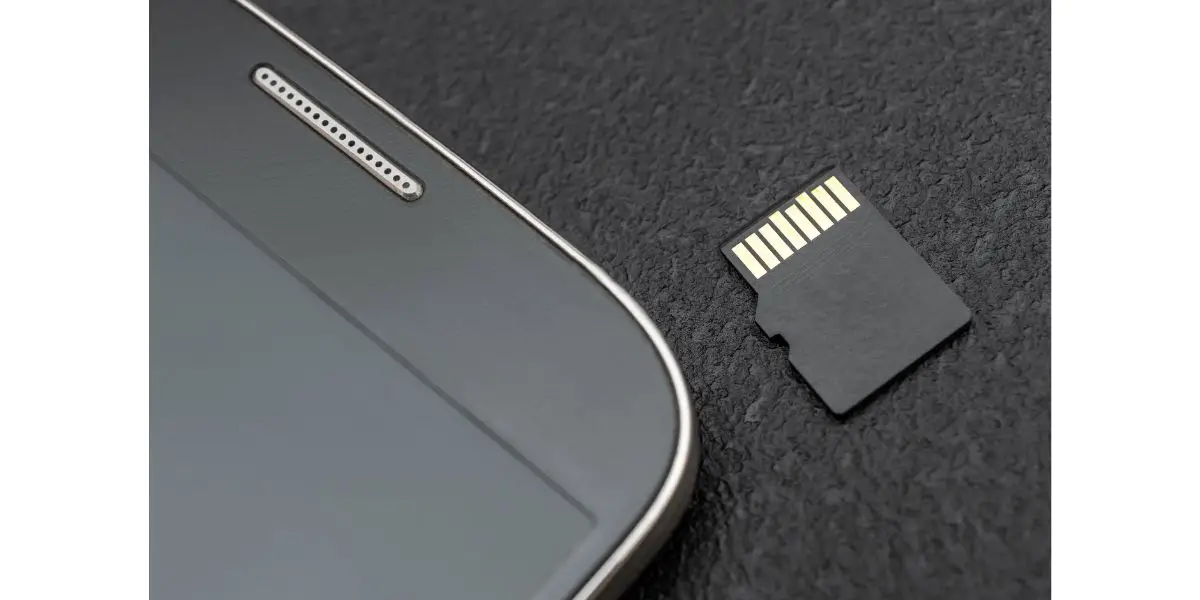 What Happens When You Unmount an SD Card on a Phone?
An SD card offers removable storage. You can use the same card on different devices if you mount and unmount the card to and from your phone. 
When you unmount the card, you tell your phone to stop using the card. The next time you save data, your phone will save the information to its internal memory. If you remove the card without unmounting it first, a few issues can occur. You can check out those problems later.
How to Unmount an SD Card From a Phone
Depending on your phone type, you will either need to unmount or eject the card from your phone. When you no longer want to use the card or plan to remove it, go to the Settings, Storage, and SD card. 
Many older phones display an Unmount option that you need to click on to remove the card. Look for and click on the Eject button if you have a newer phone. 
Your phone will then show you the amount of data available via your internal memory and how much space you used vs. the total space you have. 
It will also show the available space on your SD card and the space used. You should see a red box near the card that lets you know it is not in use.
Will I Lose Data if I Unmount the SD Card?
Many people confuse SD and SIM cards. The SIM card is what your phone uses to connect to a network. When you change carriers, you need to remove your old SIM card and mount a new one. 
Some carriers also require an unlock fee. You usually need to pay this fee if you bought a phone from the carrier and had it for less than six months. 
An SD card is a separate card that saves information and content from your phone. While you may lose data when your phone fails, you will not lose the data on your SD card. Unmounting your SD card will not affect your data, but it may cause other problems.
Should I Reformat My SD Card?
Reformatting your SD card wipes all of its data and gives you a clean slate. If you backed up your data and want to use the card on a new phone, you should reformat it. 
Reformatting is also helpful if the card has issues other solutions didn't fix. Many people format their cards before they move them to new phones. It reduces the risk that corrupted files or files with viruses will damage your new phone. 
You should also reformat the card when you near its maximum capacity. Use your Storage settings to check how much space the card has left compared to its total original space to see if you should reformat it.
Can You Remove the SD Card While the Phone is On?
You can remove your SD card when your phone is on, but we do not recommend it because of the problems it causes. While some brands claim users can safely take out their cards with no issues, users have had different experiences. Consider the common problems that might occur when you do not remove your SD card.
Bricking the Card
Bricking your card is one of the biggest problems you might experience. When you do not follow the proper steps to remove your card, you do not keep it secure. There is a good chance that you will brick the whole card. If you try to use it on a new phone or another device, you'll get an error message that you cannot use it. Some devices may even fail to recognize it.
Corrupted Files
There is also a good chance that you'll find corrupted files on that card. You cannot edit those files or even view them. A corrupted SD card can affect every File saved over the years or just a few. You won't know how deep the corruption goes until you try to extract your files.
Can You Remove the SD Card Without Unmounting?
Do not assume that you can quickly mount and unmount your card whenever you want without using the proper process. We found horror stories from users who lost tons of data when they popped their SD cards out of their phones. 
One person even claimed that it happened without their permission. They used their phone one day and got a message that the SD card had been unmounted. When they pushed the card back into place, they lost all of its saved data.
How to Recover Lost or Missing Data
Is there anything worse than moving an SD card to a new device and finding that you lost some files? Before you start worrying, look at some possible methods to help you recover those files. 
File recovery software is just one option. While you need to pay for the software, it can find many of your missing files and even find some you didn't know you lost. All you need is a way to read the SD card, such as a laptop slot for SD cards or a card reader. 
Some programs offer a free service that lets you scan your card and see what data it found. You need to pay if you want to recover those files.
You can also try unlocking the card. Some phones will lock files to the SD card and keep you from moving or editing them. What you need to do is insert the card into a Windows device. Then, right-click on the drive name to select the Properties. 
After that, Click the Tools header and Check button. It allows the device to scan the SD card and look for any problems. It may even offer solutions to repair the issues and make the card work again. You can also use Windows tools to unlock files and move them.
Contact a professional recovery expert if you have tried these remedies and still can't find some of your missing files. It might take them a few days to solve your issue, but they can find the missing and lost files. There's also a better chance of getting all the available data off your SD card. An expert will then transfer the data to a new card or a device of your choosing.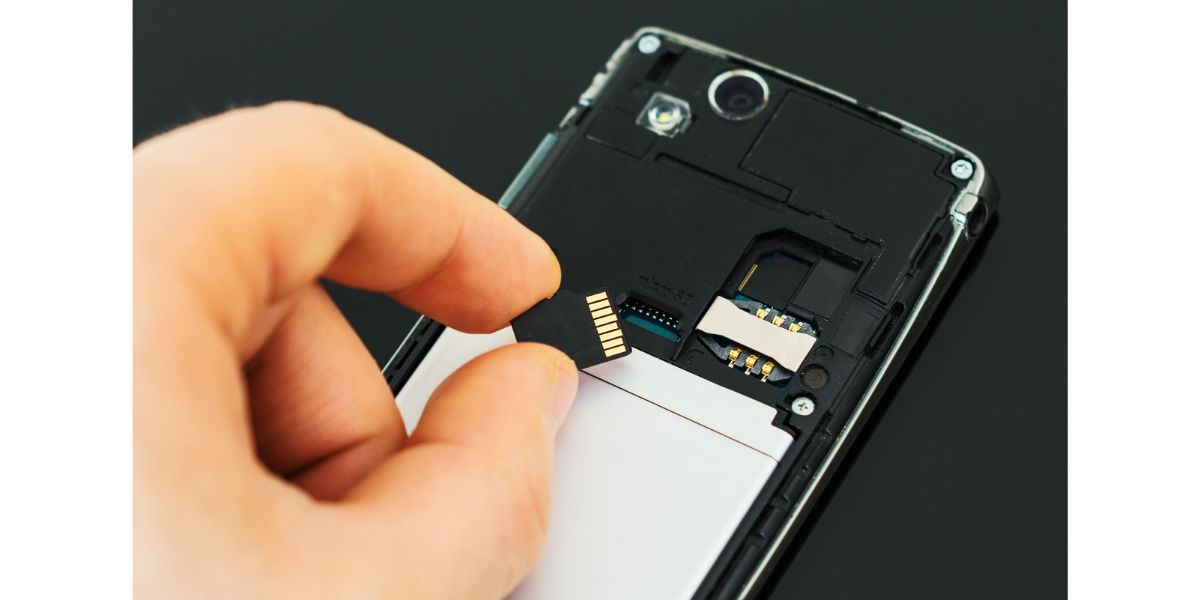 Can I Use an Old SD Card in a New Phone?
One of the best things about newer SD cards is that they work with so many different devices. You might love that you can unmount the card and use your computer to back up your data. If you have cloud storage you can access via your phone.
It's just as easy to move copies of your files to the cloud. We recommend that you always save copies of those files before you try to use your SD card on another phone because there is a chance you might lose some of your data. In most cases, though, as long as you follow the correct steps and orders, you can use your old SD card in a new phone.
Moving Your SD Card
Follow the same steps outlined above to remove your SD card from your old phone. First, go to Settings and Storage and then find the SD card. When you click on it, wait for your phone to pull up a list of options and choose the unmount button. 
When the phone ejects the card, remove it. To turn on your new phone, go into Settings and Storage to select the SD card, and click the option to mount a new SD card. Your phone will ask you to insert the card and then let you use it. If you have any files saved on the card, you can access them on your new phone.
Using External Storage
You don't need to keep mounting an SD card in your phone and removing it whenever you need to access those files on another device. Many external storage options are compatible with phones and work with other devices. 
A USB cable adapter is one possible solution. It has an open slot on one end that works with a USB-A cable and a USB-C on the other. Plug USB-C into your phone, and you can then connect storage devices with the slot. You can quickly transfer data between phones, tablets, and other devices with the correct adapter.
Conclusion
Using an SD card expands your phone's memory, which improves your speed and makes your phone run better. You should always unmount the card before you remove it to reduce your risks of file corruption and lost data. You can use different remedies to recover your files even if you lose some or all of your data.