Disclaimer: This post may contain affiliate links, meaning we get a small commission if you make a purchase through our links, at no cost to you. For more information, please visit our Disclaimer Page.
Almost every digital device has bloatware these days. That includes your android handset. There is nothing as annoying as having bloatware apps all over your phone. Especially for the less affordable android phones. It is like they use the bloatware to make up for the price. But why do android phones have bloatware, to begin with?
Android phones have bloatware because sponsors and advertisers help funded the default apps. These sponsors are affiliates of your android phone manufacturer. This is their way of marketing themselves. Most budget phones have so much bloatware because they have been compromised for quick sales.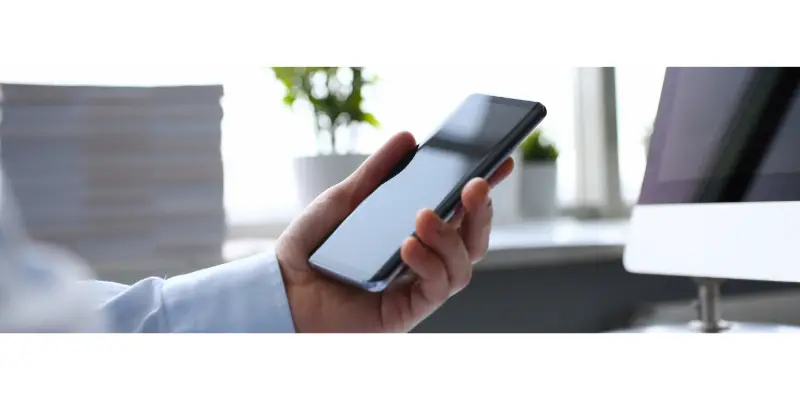 If you must get a cheaper phone for one reason or another, you can be comforted by the fact the bloatware apps can be uninstalled. It is easy to live with this because you can unbloat your phone with minimum effort. However, their counterparts are costlier with less bloatware.
The more the bloatware the more the sponsors. This means that your android phone manufacturer gets to pocket more chums from the many sponsors and advertisers. You thought you knew your phone well? Wait until you find more about the preinstalled apps otherwise known as bloatware. Keep scrolling down the page to be enlightened.
Do Android Phones Come with Bloatware?
Most android phones, especially budget phones come with bloatware all over their system. However, some independent android phones with their ecosystem have less if no malware at all. For example, Google can force bloatware on a well-meaning brand. Every google certified phone has bloatware by default.
It is worth noting that android phones with less bloatware are more expensive but extremely reliable. They thoroughly vet the eligibility and security of their affiliate sponsors and advertisers like Facebook and Twitter before introducing them in their system. Some of the android phones with less bloatware include Samsung and Pixels. Whatever bloatware found in their system is mostly not their fault.
What is Bloatware on Android Phones?
Bloatware on android phones is commercial pre-installed software from affiliate sponsors and advertisers. The annoying part is it doesn't matter how useful the software is to the user. Most of the apps that sit idle in your phone and you might never get to use only waste your resources and space. However, some of them, just a handful, are extremely useful.
Can You Delete Bloatware from Your Android Phone?
You can delete bloatware from your android phone. Unfortunately, some bloatware cannot just be deleted from your android device. This leaves you with two options at hand to deal with these default apps. You can either disable it or simply purchase a device without bloatware.
How Can You Delete Bloatware from Your Android Phone?
Uninstalling bloatware from your android phone is not such a rocket science affair as you might imagine. For the ones that cannot be uninstalled, you can simply hide them from your Windows. All you need to do is to locate the app, long press, and hide.
5 Tools to Deal with Bloatware on Your Android Device
We know how bugging bloatware can be on your device. The easiest way to get rid of it is by hiding it from the screen or completely deleting it. The apps. Here are some of the tools we found handy when performing this task. We hope it helps you solve your android device issues with bloatware.
1. NoBloat Free
This is one of the best tools you can safely and completely use to get rid of bloatware. It is as easy as counting 1 to 5. All you need is to locate the unwanted pre-installed app. Once you tap and long press on it and select the task you want to perform. You have the option of deleting, backing up. You can also backup and delete or completely delete.
The premium version of this tool will automatically block all the blacklisted apps. This will prevent any unauthorized installation of unwanted apps.
2. System App Remover
This tool is very easy to use, and you are not required to pay any premium before accessing the best features of the app. It also works fast and is very easy to use. All you need to do is to allow root access. Tick on all the bloatware apps you want to delete and click on the uninstall button. Voila! you have cleared your unwanted pre-installed apps from your device.
The uninstalled apps are moved to the recycle bin. Just in case you want to restore them; you can easily access them there. Besides that, there are many other things you can be able to view from this tool concerning your uninstalled apps.
3. Root App Deleter
This tool is designed to offer a completely different approach altogether. You get an option to proceed to the Junior or Pro route. The Junior is designed to hide the bloatware. On the other hand, the Pro route is for complete uninstalling. Between the two, Junior is picked as the best and safest method for the task.
4. Disable Bloatware
This is a non root app and it does not go all the way to deleting. It only works by hiding the unwanted apps on your android device. This is one of the best tools for keeping away the unwanted bloatware apps to avoid bumping into them all the time. Just in case you want to make use of a certain hidden app you can always go back to this tool and hide.
5. System Apps
The best part of this is that you are not required to download and install anything. This is a free mode that you use to only hide the apps. Like Disable Bloatware, it cannot delete the pre-installed unwanted apps. It only hides them from the screen of your android device. This makes it easy to unhide the removed app.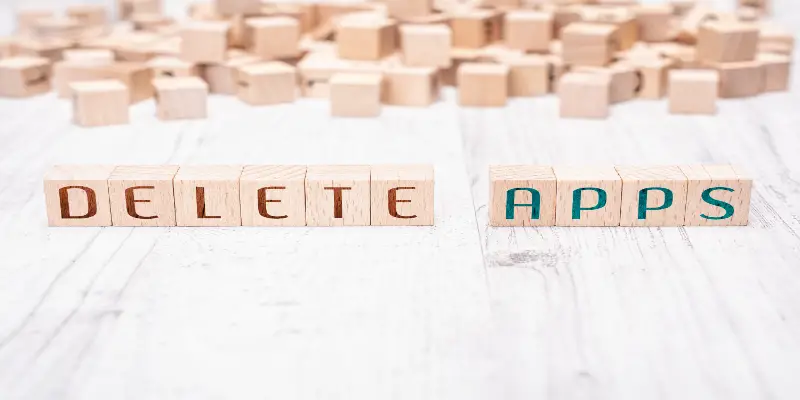 How Do You Uninstall Bloatware from Your Android Phone?
As mentioned earlier, pre-installed apps can be very useful. However, much of this bloatware is very useless, and they occupy too much of your space. It is possible to uninstall this bloatware especially if it is draining up your phone battery and the processor.
Go to the settings on your phone.
Click General Settings. Clicks on Apps and Notifications.
Click on the App you want to uninstall. Two buttons will appear. Uninstall and Force stop.
The button on an active app will be on. For the inactive, it will be off and grey.
Click Uninstall to remove the unwanted app.
Once you have checked and identified the bloatware on your phone, you can uninstall them either through the settings factory or the Google play store.
How Do You Uninstall Bloatware from Your Android Phone Through Google Play Store?
Just as it is easy uninstalling through the settings on your phone, using the Google play store is just as easy and fast. This makes it a very effective option especially when you can't use the settings for one reason or the other. Follow these steps and you are good to go.
Open the Google play store. Go to Menu.
Click on Apps and Games. You will see Installed. This will navigate you to a menu of apps on your android device.
Click on the app you want to uninstall. This will take you to that application's page.
Tap uninstall and give it a minute.
How to Disable Bloatware from Your Android Phone
Sometimes, you might not need an app, but you might need it in the long run. If that is the case, there is no need to delete and reinstall it later. If that is the case, there is no need to go all the way to delete. The best option would be to disable and hide it away from the screen until you need it.
Uninstall all the updates through the Google play store. Follow the above instructions.
Click the settings apps. This should take you to the apps and notification menu.
Click on the app that you want to remove.
Click on permissions and disable all the permissions. This will make it easy to enable it later.
Click on the disable button. A warning will pop up. This will let you know that disabling will affect the performance of other applications on your android device. However, this is rarely possible.
Click ok to finish the disabling.
What are the Other Options to Completely Remove Bloatware from Your Android?
There are other methods you can use to completely remove unwanted apps from your phone. If you want to completely eradicate some apps, all you have to do is to 'root' your phone. The root is likened to the captain of your android phone. Roots approve all the applications and actions of your android device. It also approves other behaviors of your android phones.
There are many ways you can root your phone. You can use a third party such as a computer to completely clean your android device. You can optionally install it from a scratch. Whether you choose to root your android device or not depends on you. It also depends on how tech-savvy you are for you to go through with it.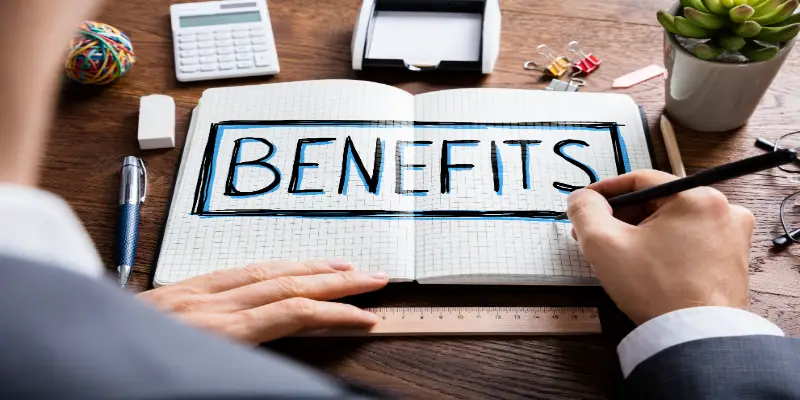 What Are Some Benefits Of Rooting Your Android Phone?
There are always two sides to every coin. The same goes for rooting your android phone. It has its advantages and disadvantages. Here are some of the benefits your android phone will reap from uprooting.
· Running Specials Apps
Rooting your android device will allow it to run apps that would otherwise not be compatible with the phone. It allows your phone to customize and the battery management options. This means greater control for your android device.
· Removes Pre-installed Apps
Rooting can do a lot of good things for your phone. It enables you to easily uninstall any unwanted pre-installed apps.
· Frees Up Memory
Rooting your android phone will help clean the memory of your device. It helps to move some of the applications to the SD memory card of your device to create more storage space. This will also help you to add more files and useful applications to your device.
· Custom ROMs
This is the best thing that comes with rooting your Android handset. It helps to customize the ROMs of the phone. It increases the processing speed. It also changes the look and the feel of your android handset.
· Extends Your Phone Life
If you didn't know, rooting your phone will help to increase and extend the life of your android device. This happens by managing your phone resources. Because of the custom ROMs from rooting, you will keep getting the latest updates on your android device. This is long after the manufacturer can no longer support your android phone.
What Are Some Disadvantages of Rooting Your Android Phone?
In as much as rooting your android phone sounds like everything good, it has a flipside to it. Just like everything else that has its good and bad. Here are some of the disadvantages that come with rooting your android phone.
· Voids the Phone's Warranty
Rooting your device makes the warranty that comes with it null and void. No matter how new the device is. Once you root it your android phone can no longer be serviced with a warranty by the manufacturer or the authorized dealers.
· Bricks the Phone
When a phone is bricked, it means that the phone is stuck in a boot loop. You can not turn it on in any way and there is nothing you can do to help it. Rooting your phone is risking it into bricking which will make it a complete write-off.
· Breaks the Contract
This all depends on how you acquired the phone. For example, if you bought your android phone with credit, rooting it will break the contract you entered with the seller. Especially if your device is on lease. This will make it unreturnable and you will have to compensate for it by paying the full price.
· Poor Performance
One of the main purposes of rooting an android device is to increase its performance and features. However, rooting it sometimes can do the total opposite. It will not only make your device poorly perform in terms of speed, but it also makes it lose the most important features you rooted for.
· Viruses
Rooting your phone is like opening a can of worms to it. If you are not careful, there will be a lot of attacks right, left, and center. When you install ROMs custom programs from non-reputable sources, you risk piggyback viruses that come with the installed programs. To take care of your phone after rooting, ensure that you get your apps from reputable sources.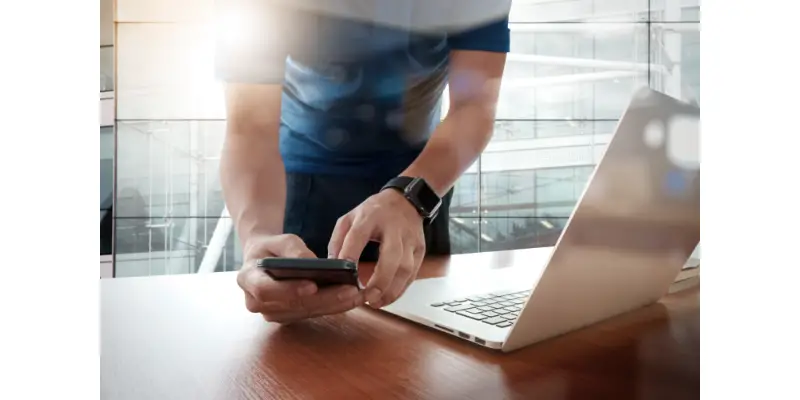 Which Android Phones Have the Least Bloatware?
Most manufacturers preinstall apps on the phones before they are released to the market. This is regardless of whether the apps are useful to you or not. It is very hard to find android phones which do not contain pre-installed bloatware. However, there are some with just a few bloatware compared to the others. Here is a list of some if you want to purchase one.
1. Stock Android
This is one of those phones with the latest Al-powered innovations. Its security protection is top-notch and you will simply enjoy the seamless functioning of this device. Like Apple, it has less bloatware and it is exceptionally clean upon purchase. It also has minimal IU installed in it.
2. My UX
This is the sort of Stock Android found in Motorola smartphones. This phone is only pre-installed with one app. The Moto app is an awesome pre-installed application which you will find useful and fun to use. It is slightly better compared with the Stock Android. This is because the pre-installed app does not contain some of those annoying perpetual advertisements.
3. Oxygen OS
The closest this phone comes to is the Stock Android. It is one of the fairly clean phones you will come across in the market. However, it does come with some extra pre-installed apps. You might find some of the apps useful but if not, they are very easy to uninstall.
4. One UI
This is mostly found in Samsung phones. You will love it because it is fairly clean with fewer ads that accompany pre-installed applications on android devices. Besides a couple of bloatware present in its system, you will love the exclusive features that come with the phone.
5. Color OS
In recent times, these were riddled with so many annoying bloatware and advertisements and promos from the sponsors. However, they have significantly improved over the years. They now have fewer apps that are even less buggy. The bloatware that comes with these phones can be easily uninstalled.
6. Realme UI
When these phones were running on the Color OS, they were very clean. However, over recent years, bloatware has found its way into the clean system. In as much as they are no longer as clean as you would like them to be, they also have bloatware. Which are manageable. They also have a few bugs here and there but not as overwhelming as some other android devices.
7. Funtouch OS
This is mostly Vivo and IQOO too. In the beginning, you wouldn't give these ones a chance. They were riddled with bloatware and bugs. However, they have significantly improved over the years. Besides that, most of the preinstalled apps are easy to uninstall if they are of no use. They are easy to clean.
8. MiUI
The story of this one is slightly different. It had an upper hand even over superior brands like Samsung among others. However, this has degenerated over the years instead of improving. There seems to be more bloatware cropping up from their system compared to the previous year. There seem to be many bugs too and they are no longer as clean as they used to be.
Conclusion
It can be very difficult to find an android phone that is 100% clean. Even the most expensive ones seem to have a fair amount of bloatware in their system. However, these pre-installed apps are easy to delete or hide away from the screen without any further ado. Especially if you have no immediate use for them. On the flipside, some of the pre-installed apps are really useful and convenient and there is really no need for a fuss.