Disclaimer: This post may contain affiliate links, meaning we get a small commission if you make a purchase through our links, at no cost to you. For more information, please visit our Disclaimer Page.
If your Apple TV apps keep logging out, you're experiencing something that was prevalent during the tvOS 13 firmware, which a lot of Apple TV users proclaimed an unmitigated disaster. This is where the primary complaint cropped up, at least originally.
However, it can still happen from time to time and there are a number of potential causes for it. These include necessary firmware updates, issues within iTunes, an overdue restart to clear the cache, and a 2FA set up on a separate device.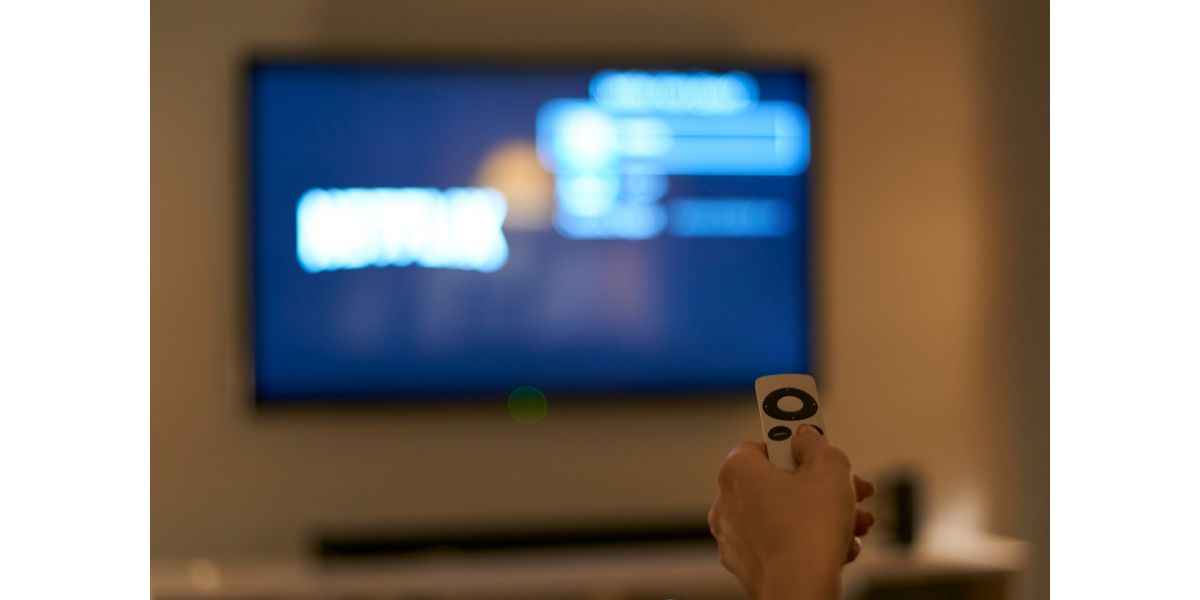 You'd be surprised at the little things that can build up and create a larger problem. Of course, app signing out isn't a major problem, but it is incredibly frustrating. You're dealing with a remote control after all, so it's not like you can easily type in your username and password quickly.
1. Dealing with Multiple Accounts on Your Apple TV
This one is probably the least likely out of the rest of the list, but it's worth throwing out there if you have a lot of family members or even friends on your account.
Other people signing in and using your Apple TV or switching over to their own profile can be disruptive to your own apps.
Rather than cut your family and friends off from your account, you can try a simple solution, which is to sign out and sign back in again.
Jump on your Apple TV
Open up the Settings Menu
Select 'Users and Accounts'
Select your account (iCloud)
Locate your User ID
Select the 'Sign Out' option
Now, go through and sign out everyone else on your account
Restart the Apple TV by simply powering it off and powering it back on
Go to 'Settings'
Select 'Users and Accounts'
Go back to your account
Sign in with your own Apple ID
It's not the end-all-be-all solution and sometimes, it's only a temporary solution. This is especially true if all of your family members and friends are going to continue signing in and out on your Apple TV.
Worst-case scenario, you will have to drop those friends and family members from your account, so you're the lone account remaining. Hopefully, it won't come to that, especially if you try some of the other options below.
2. 2FA (Two-Factor Authentication)
Two-factor authentication, or 2FA, is a security protocol that prevents someone who has stolen your password from logging into your account. A second layer of security requires a code entry—sent to your email or iPhone number—to authenticate your login.
When you have 2FA enabled on multiple devices, or your Apple TV, it might be the thing that's causing all of your apps or your Apple TV to sign you out every time you turn the TV off for the day.
Fortunately, there's a way to turn off 2FA, especially if you're not concerned with needing that second layer of security.
Use your iPhone or iPad
Log into your Apple ID via the Settings Menu
Scroll and select 'Security'
Select 'Edit'
Select Turn Off Two-Step Authentication"
Select 'Continue'
This is generally the option to take if you've paired your Apple TV with any other iOS device. Of course, you can unpair your Apple TV and let it remain a standalone device within your Apple network if you want.
3. Update the Firmware
If you miss a single firmware update, it can cause minor problems, depending on the situation. However, miss quite a few firmware updates, and it can be enough to turn your Apple TV into a glorified paperweight.
That's mostly because Apple will update its own firmware and the many apps you have downloaded on your Apple device update their own firmware in response—maintaining compatibility between the apps and the Apple TV.
If you fail to keep the firmware on your Apple TV updated, the apps, continuously updating themselves, will no longer be compatible enough to run smoothly.
It's always a good idea to set your updates to occur automatically. All you have to do is maintain an internet connection,
Turn on your Apple TV and go into the Settings Menu
Select 'System'
Select 'Software Updates'
Select the 'Update Software' option
If there is an available software update, it will not pop up on the screen
Select the 'Download and Install' option
'Confirm'
While you're dealing with the firmware updates within the Settings of your Apple TV, you might as well turn on the automatic update option. However, whether you are dealing with Apple, Android, Windows, or any other OS, automated updates don't always work as they should.
In other words, make it a routine to scroll through your settings once a week and make sure a firmware update isn't waiting in the wings.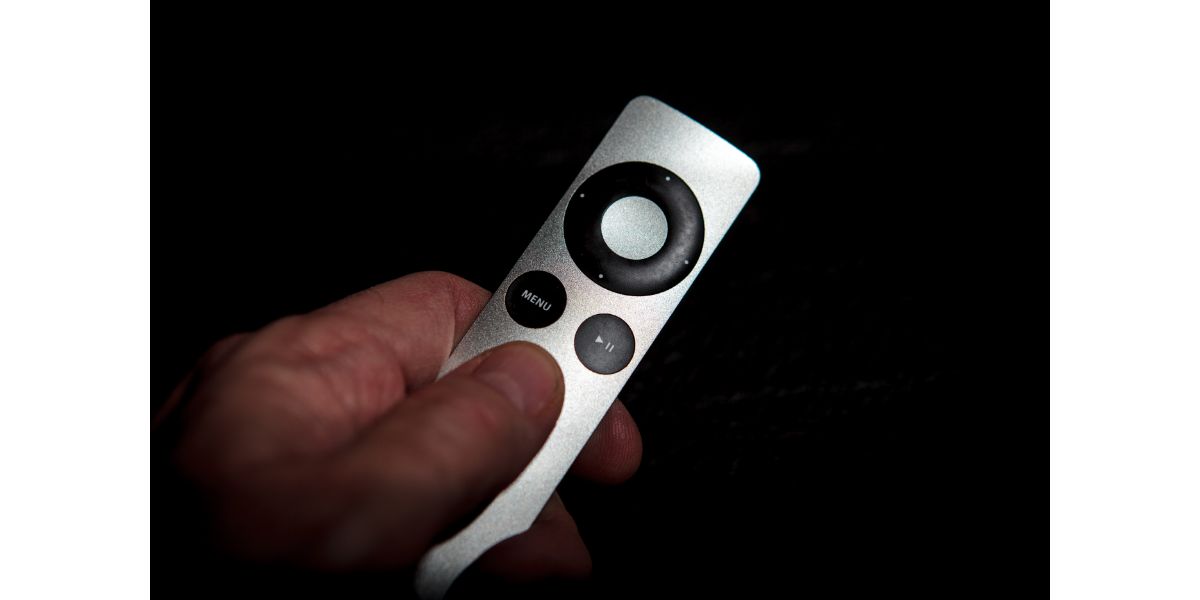 4. Restart the Apple TV Device
Sometimes an old-fashioned restart is called for. One thing restarts tend to do is clear the cache, which is basically just temporary memory, like your last-viewed shows, the prevalence with which you use a certain app, search histories, etc.
That cache builds up over time and, eventually, it can cause problems with an otherwise well-oiled machine.
With a 1st Gen Siri Remote, press and hold the 'Control Center' button
With a 2nd Gen Siri Remote, press and hold the 'Power' button
If you're using an Apple Remote, hold down the 'Play/Pause' button
Regardless of the remote, holding the respective button down should cause an LED on the Apple TV device to start blinking rapidly
The Apple TV will restart on its own at this point
That's all there is to it. It's a pretty simple and effective method but, if you want, you can also just pull the power plug on the Apple TV device.
Give it a few minutes, and plug the power cord back in. Give the Apple TV time to cycle back up and it's just as effective as a restart from holding the button.
5. Reset the Apple TV's Settings
Another tried and true method (assuming nothing else has worked up until this point), is to reset the Settings back to their original setup.
Of course, this necessitates a 'factory reset,' which is something you only want to do if nothing else has worked up until this point.
Factory resetting your Apple TV will return it to its original state, the way it was when you first pulled it out of the box. You will lose all of your data and, of course, your sign-in info, along with all of the friends and family members on there with you.
The good news is, they aren't lost forever and you can restart. Once the reset is complete, all you will need to do is set up the Apple TV device again and sign into your Apple account.
Go to the Settings Menu on your Apple TV
Select 'System'
Select 'Reset'
'Confirm'
You can also do this from the iTunes app on your PC. Connect the Apple TV device to your PC via the provided USB-C cable. Open iTunes and select your Apple TV device. Choose 'Restore' from the iTunes Settings menu for the Apple TV device
The biggest thing you need to keep in mind, anytime you do a factory reset to any device, is that you have all of your login information handy.
If you restore your Apple TV to its original settings, and you don't have your login information anymore, it could be problematic.
All Things Considered
Apps automatically signing out every time you jump on the Apple TV to stream can be enormously frustrating. The above contains a few options you can try if you want to eliminate the problem. Hopefully, the one and only time you log into anything should be the moment you log into Apple TV, and that's it.