Disclaimer: This post may contain affiliate links, meaning we get a small commission if you make a purchase through our links, at no cost to you. For more information, please visit our Disclaimer Page.
Your computer may not have a WiFi option if it did not come with a WiFi adapter installed, if its WiFi adapter has failed or gotten damaged, or if the WiFi has not been enabled. Each of these problems will require a different solution.
Read on to find out how to diagnose the source of the problem and resolve it. Near the end, we'll also include tips to make your computer WiFi-capable if it isn't already.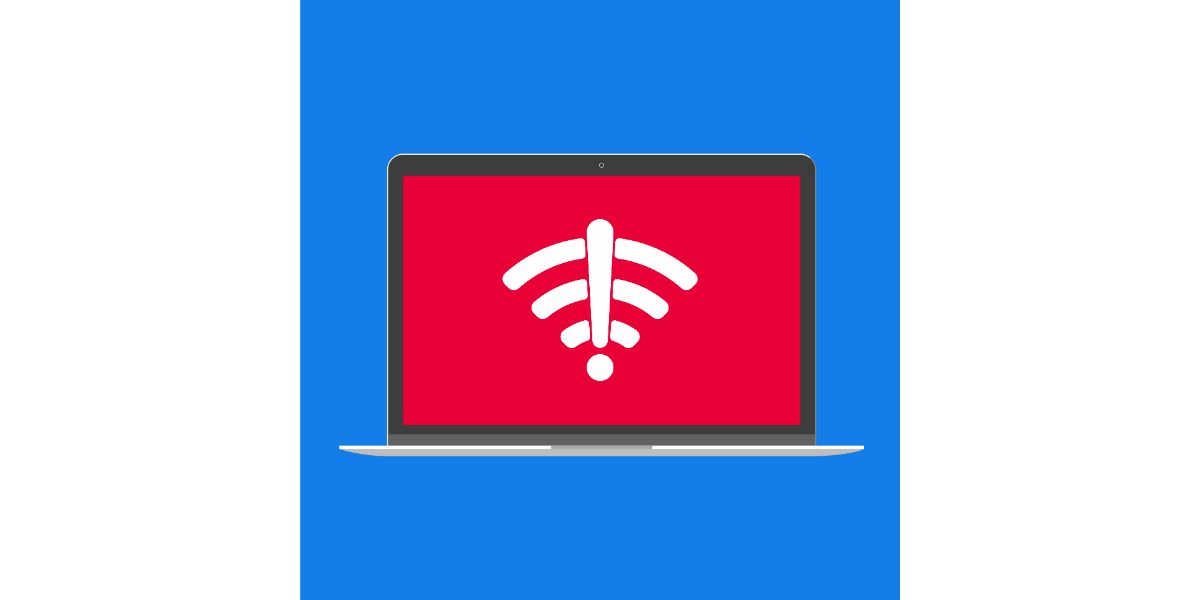 How To Check if Your Computer Has WiFi
Most computers manufactured in the 2010s have a WiFi adapter that allows them to access the internet wirelessly.
If your device isn't connecting to a network wirelessly, it could be due to one or more of the following reasons:
Your device doesn't have WiFi capabilities.
WiFi may not be enabled on it.
The WiFi adapter may have failed.
The WiFi adapter may be damaged.
Since the source of the problem could be any of the above, you'll want to take the following steps — from the simplest and most cost-effective solutions to the most complicated and expensive ones.
Look for the WiFi Icon
The easiest way to check if your computer has WiFi is to look at the taskbar at the bottom of the Windows home screen (if you're using a Windows computer). The WiFi icon, which looks like three discrete radio waves emanating from a single point, should appear here.
Note that on Mac computers, the WiFi icon may appear on the menu bar at the top of the screen instead.
If the WiFi icon is visible but has a red "X" against it, your computer can't access the internet over WiFi.
In that case, you can try accessing the internet from another device to see if the service in your area is temporarily down. If this is the case, you have no choice but to wait for connectivity to improve or come back up. You may also call your service provider to expedite the matter.
If your internet connection is perfectly alright, move on to the next potential solution.
Check if Your Machine Has a WiFi Adapter Installed
To check if your Windows machine has a WiFi adapter:
Go to "Start" > "Control Panel."
Select "Hardware and Sound."
Open "Device Manager."
Under "Devices and Printers," select "Network Adapters."
To check if your Apple computer has a WiFi adapter:
Go to "System Preferences" > "Network."
Select the plus sign to open a pop-up menu. WiFi should appear as an option
In either case, a wireless adapter should be listed as an option. If not, you either don't have a WiFi adapter, or it has failed or is damaged.
Physically Locate the WiFi Antenna Connector
As we've explained in another article, you can sometimes physically locate a WiFi adapter without opening your computer.
To do this, check the rear input-output panel on your computer. If you see an antenna connector, it could mean a WiFi adapter is installed on your machine. However, just because an adapter is installed doesn't guarantee it will work.
A WiFi adapter needs the network to be set up correctly using your computer's software to work properly. It also relies on drivers that may need to be downloaded over the internet. Without the proper software, a WiFi adapter cannot provide a stable WiFi connection.
Moreover, not all WiFi adapters have external antenna connectors. So, the absence of antenna connectors doesn't confirm the lack of a WiFi adapter.
How To Get WiFi To Work on Your Computer
Now that you know how to identify whether your computer has a WiFi connection and to diagnose why a WiFi connection may not be available, let's discuss what to do to resolve these issues.
Enable a Disabled WiFi Connection
To enable a disabled WiFi adapter on a Windows machine:
Go to "Start" > "Control Panel" > "Network and Internet."
Select "Network and Sharing Center."
In the left pane, select "Network Adapter Settings." A wireless connection should be listed here.
Enable the wireless connection.
To enable a disabled WiFi adapter on a Windows machine:
Go to "System Preferences" > "Network."
Select the plus sign to open a pop-up menu.
Create a new WiFi network.
If these steps don't work, it could mean your machine doesn't have a WiFi adapter installed or the adapter is faulty.
Resolve WiFi Adapter Failure
A WiFi adapter will usually fail for one of two reasons:
It's been damaged beyond repair.
It's missing an appropriate driver.
Like all hardware, WiFi adapters have a limited lifespan. Normal wear and tear will take its toll on the machine over time. If a WiFi adapter is damaged beyond repair, you must replace it.
On the other hand, an improperly installed WiFi adapter can be fixed by uninstalling and reinstalling the adapter. When you reinstall it, your computer's operating system will usually automatically download the most up-to-date drivers to make the adapter function properly.
Make Your Machine WiFi Capable
If the WiFi adapter on your computer is damaged beyond repair, or if it didn't have one, there are still a few measures you can take to access the internet wirelessly.
USB WiFi Adapters
USB WiFi adapters are the fastest and cheapest way to add WiFi capabilities to a machine without a WiFi adapter. As their name suggests, they're WiFi adapters that can be connected externally via USB.
They're often plug-and-play, although you may need to download and install the most recent drivers for the best results.
If you're looking for a quick solution to your problem, I'd highly recommend checking out the TP-Link AC1900 USB 3.0 WiFi Adapter (available on Amazon.com). It's affordable, blazing fast, offers dual-band connectivity, and is compatible with Windows and Apple computers.
PCIe WiFi adapters
PCIe WiFi adapters connect to the PCIe slot on a computer's motherboard. They require a little more technical knowledge to install. You need to physically open your computer, locate a free PCIe slot, and install the adapter inside your machine to get them to work.
While PCIe WiFi adapters offer better performance than USB adapters, they're also more expensive. Additionally, PCIe WiFi adapters can further raise temperatures inside your computer. That's why some PCIe WiFi adapters come with their cooling solutions.
Motherboard Replacement
The final option for getting WiFi on a computer that isn't WiFi compatible is the most expensive, time-consuming, and requires the greatest technical savvy. It involves replacing your computer's motherboard with one that's WiFi capable.
If you choose this route, you have to:
Remove all the components attached to your existing motherboard and assemble them on the new board.
Ensure the new board is the right size for your computer cabinet or laptop chassis.
Make sure you aren't spending more than it would cost to replace your computer after considering how long the new machine will serve you.
Because of its complexity, replacing a motherboard isn't an option for all but the savviest tech users.
Conclusion
Your computer doesn't have a WiFi option because it doesn't have a WiFi adapter installed or because the installed adapter has failed. Reinstalling an existing adapter is cheaper and easier than installing a new one unless the adapter has failed completely — in which case you'll need to replace the adapter.