Disclaimer: This post may contain affiliate links, meaning we get a small commission if you make a purchase through our links, at no cost to you. For more information, please visit our Disclaimer Page.
Bloatware is a term for preinstalled software that many people find unnecessary. When you buy a new laptop, for example, you may be surprised to find a bunch of programs that you never asked for, which occupy precious space and may even slow the device down. But now that you bought the business version of Windows 10, does it come with bloatware?
Windows 10 Enterprise has some bloatware, including Candy Crush and Xbox console. Although it is a business version, it still contains unwanted software. Most bloatware is not harmful to your device, but there are some methods to remove it from your PC, especially if you do not use it.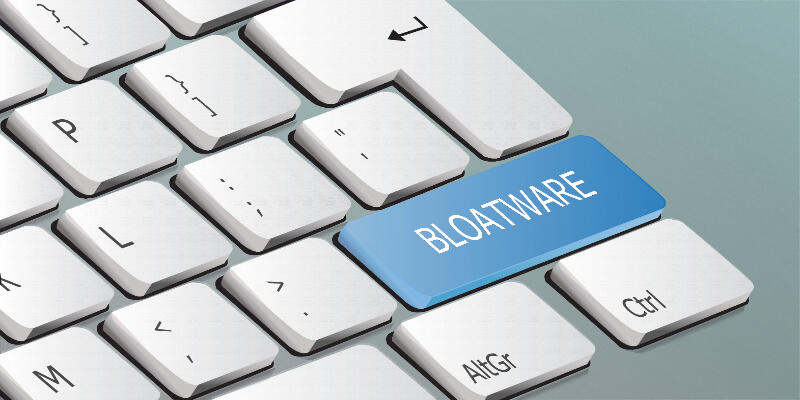 Does Windows 10 Enterprise Have Bloatware?
Many companies want to upgrade their Windows from earlier versions to Windows 10 Enterprise. They think earlier versions include many issues surrounding it, and Windows 10 seems a better option because it addresses some of these issues.
Microsoft is hoping many businesses will make the switch and use some of the cool features Windows 10 Enterprise has, like Device Guard, Enterprise Data Protection, and many others.
One thing that Windows 10 users find annoying is its installations which consist of additional software or bloatware. Before, users dealt with this problem by purchasing a new computer which came preloaded with Windows.
The solution was to perform a clean installation. However, this is no longer the case.
Windows Enterprise is specially meant for business. The good thing about this version is that it upgrades slower than other versions of Windows 10. It means Microsoft never publishes feature updates via Windows Update on devices running Windows 10 Enterprise.
Even though this version is for business environments, the operating system still comes with some bloatware, such as an app for Xbox console, Candy Crush, and other unwanted applications.
You can deal with them with no much trouble, but users still think Microsoft should have done something to prevent the installations of such apps.
Comparing to Windows 10, this version does not also include Edge, the Microsoft Store, Cortana, or Microsoft apps like Mail, Calendar, and OneNote.
If you take a look at the Start menu, you will notice there are no Windows Microsoft Store apps. Also, to access the Internet, by default you will use Internet Explorer.
This is a plus in the working environment because employers usually want their employees to use a certain set of applications.
How Do I Check for Bloatware on Windows 10?
Although some bloatware is useful, others are simply irritating, as they can slow down your device, crash and freeze. In addition, they can drain your battery and processor while taking up some of your valuable storage.
Windows has always included apps that Microsoft constantly wants us to use, even though we do not want to. These apps come pre-installed with all Windows 10 devices.
Sadly, there are several such apps on both old and new Windows 10 computers and devices.
Bloatware frequently causes performance degradation. Devices that have a lot of bloatware may take a long time to boot up, have slowed reaction times, or storage issues. The issue with bloatware is that it exposes you to several cybersecurity risks.
When some of these apps connect to the Internet, they may expose your device to malware and introduce other apps that can exploit your personal information and other data.
However, some bloatware is non-harmful software. Its creators make money through advertising, free trials, and it does not put your PC at risk. It is a marketing technique that makes user's experiences irritating.
If you want to check for Bloatware on Windows 10, you need to go through your installed applications and identify any application you did not install. Go to your Settings and find the Apps – Apps and Features section.
Here you will see a list of every program on your PC. There are also IT teams that use a mobile device management tool to find installed programs.
Which Windows 10 Apps are Bloatware?
Here is the list of some Windows 10 bloatware apps that are safe to delete from your device:
1. CCleaner
CCleaner once was a well-known app for cleaning junk from your device. However, it began to lose its popularity after Avast purchased it. Forced updates without permission, the software distributing malware were some of the issues.
Although the newer version improved, it is still not necessary. There are many others cleaning tools and some of them are built into Windows.
2. Fitbit Coach
This is a fitness app that offers personalized training to help users stay motivated in their pursuit of a healthier lifestyle. This app has limited content, and you have to subscribe to have access to everything. Many users do not want this app on their PC.
3. 3D Viewer and Print 3D
To be honest, most of the users will never need these apps. They are useful only for people who want to view 3D models for printing or have 3D printers and want to prepare 3D objects for printing.
4. Microsoft Silverlight
Silverlight is similar to Adobe Flash, and it enables rich media content in your browser. A large number of websites once required these plugins. They are no longer useful today, especially because it is not compatible with modern browsers such as Google Chrome and Firefox.
5. Games
We all know Bubble Witch 3 Saga game in which you shoot bubbles or Candy Crush Saga that is all about candies. These games are not necessary, and you can remove them from your PC safely.
6. WinRAR
WinRAR is undoubtedly an effective tool for file extraction and compression. However, it only offers you a 40-day trial, and after that you need to purchase a license. There are some better choices instead of WinRAR, such as 7-Zip, that are way simpler and better.
7. Toolbars and Junk Extensions
Another thing you do not on your Windows 10 is your browser junk. While toolbars were a much bigger issue before, modern versions of Chrome mostly eliminated them. On the other hand, there are still some spammy extensions.
There are usually toolbars such as Bing Bar, Yahoo!, Google Toolbar, and others that you should uninstall. Check for any add-ons in your browser and review them carefully.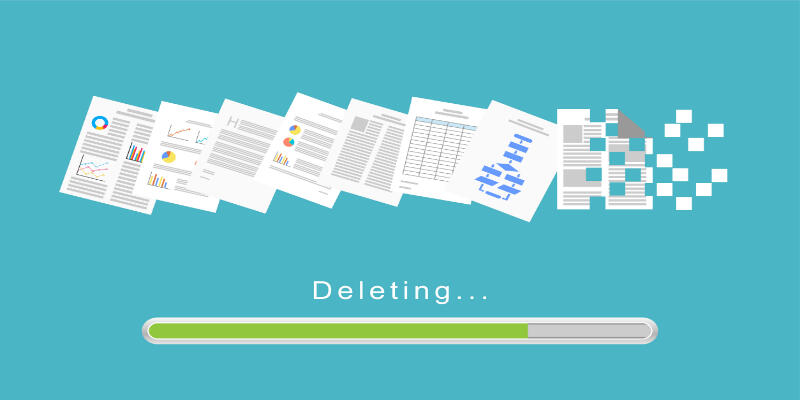 How To Remove Bloatware From Windows 10 Enterprise?
If you want to remove bloatware from your Windows 10 Enterprise, the good news is that sometimes you do not have to clean it manually. There is a Windows 10 Debloater, a useful utility that can do it for you.
After you download the utility, extract ZIP files a save them on your hard disk.
Because the Windows 10 Debloater is a collection of PowerShell scripts, you will need to launch an elevated PowerShell session to use it.
You should remember that before you can run the script, you must first use the Set-Execution policy cmdlet to grant PowerShell permission to run scripts.
The script you must run is called Windows10DebloaterGUI.ps1. If you want to get rid of bloatware quickly and easily, simply click the Remove All Bloatware button.
Of course, sometimes, you may want to keep some of the items identified as bloatware by the tool. In that case, use the Customized Blacklist option.
After you have selected the applications you want to remove, click the Remove Bloatware with Customized Blacklist button.
Another option is to click the Start menu and gear icon. After that, find Update & Security and select it. Click Recovery and Learn how to start fresh with a clean installation of Windows. You should follow the instructions and clean bloatware from your device.
Some of the bloatware is simple to remove with a standard uninstall. This appears to work for many apps included in Windows 10, including News, Sports, and others. Find the application you want to uninstall, right-click it, and select Uninstall. Remember, you cannot remove all the apps.
Conclusion
While bloatware is not always dangerous to your computers, it irritates and annoys users, especially those who use Windows Enterprise in their business.
Microsoft should do something about this, and until then, you can use some methods and clean up unnecessary applications that take up your device's memory.