Disclaimer: This post may contain affiliate links, meaning we get a small commission if you make a purchase through our links, at no cost to you. For more information, please visit our Disclaimer Page.
It's always a hard decision to make, whether or not to get accidental damage protection when buying a new laptop.
Acer accidental damage protection saves the buyer from the trouble of repairing any Acer product if the damage results from an accident such as liquid spills, fall, collision, accidental breakage, and electrical surges. Acer will replace or repair the product if the damage is accidental.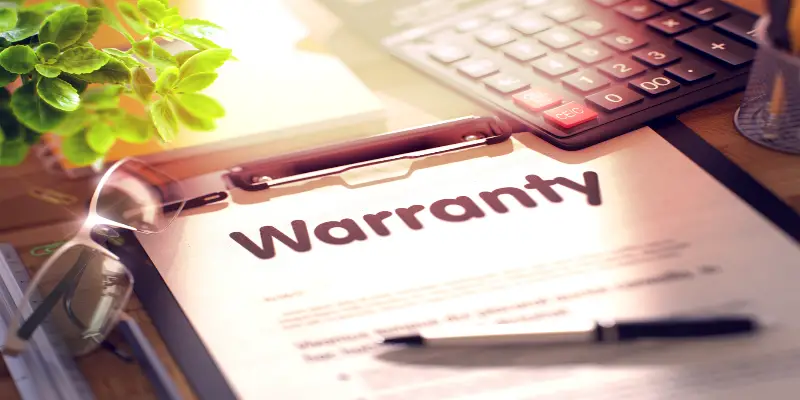 Does Acer Extended Warranty Cover Accidental Damage?
Acer extended warranty covers accidental damage that may include electronic failure, wear, and tear. The extended cover protects your laptops against accidental spills, drops, and power surges.
That means that it covers the user against mechanical failure during normal use. If the machine suffers from a mechanical failure such as RAM failure, loose charging ports, hard drive crash, Acer will repair the product.
Also, the extended warranty will also cover display flaws and failures, including the product's inability to connect to wifi. Besides, it covers the Broken Dock Connector port, requiring the user to hold or jiggle the power port for the product to charge.
Acer's extended warranty will also cover touchscreen failure, such as the inability of the screen to respond to touches. Also, if the screen is fading due to LCD Burnout, or the unit experiences speaker and sound failure or even low audio, the extended warranty will cover it.
Also, the warranty covers TrackPoint/Mouse or Glide pad/Keyboard failure. Besides, it covers External ports, including USB and Audio Out.
Note that the extended cover exceeds what you enjoy in the limited warranty coverage. It provides cover and protection against unintentional damage, including liquid spills, falls, accidental breakage, collision, and electrical surges.
The objective is to ensure that the user does not get separated from their device for long in the event the peril occurs, resulting in unintentional damage.
What does Acer Accidental Damage Protection cover?
Accidents will always occur, so managing them is what will make a difference. Acer accidental protection provides a cover solution that protects the product in case of accidental damage.
It will repair the unit if it accidentally gets spoiled because of breakage, electrical surges, liquid spill, or any other unintentional damage.
Acer will do everything it can to ensure that the repair takes place to allow the product to continue serving you as it did before the accidental damage.
The company understands that time is of the essence, so it will repair your faulty product to reduce downtime. It may do this by:
Shipping the replacement parts to the site where you bought the product
Pick up the product and return it after repairing it
Replace the product
The warranty covers accidental damage that includes spilled drinks, unintentional impact such as falls and drops, accidental breakages, including broken AC power.
But Acer accidental damage protection coverage will not cover intentional damage where you make inscriptions or throw the device on the ground and get it damaged. Also, it will not cover theft, general tear, and wear as a result of overuse.
You will see such wear and tear and in faded keyboard and frayed adapter wire. Also, the policy does not cover consumable parts that include but are not limited to battery wear.
Further, the cover does not extend to damage caused by animals and vermin or losses due to natural disasters, including earthquakes, fire, flood and hail, and rain damage.
Further, Acer accidental damage cover will come to your rescue if:
The product suffers from an accident that results in its damage; Acer will replace or repair the product subject to meeting the companies' requirements.
Besides, Acer will carry out the repairs using parts with functionality that are similar to original parts.
But suppose it is difficult to repair the product. In such a case, the cover allows Acer to replace the product with either a conditioned or new product with the same functionality as the original product.
But if Acer cannot repair or replace the product, the policy entitles you to a refund less some depreciation calculated as per the company's policy schedule.
Despite all this, under the policy, Acer excludes the following circumstances:
Any pre-existing condition that occurs before the cover where the product's sale is taking place, Acer will sell it as-is, as damaged or used. However, demonstration and floor models enjoy exemptions.
Acer will not do repairs in cases of:
1. Dishonesty and fraudulent acts of the user or their employees acting in collision with others or alone.
2. Damage of the property in the hands of any other person other than the insured user.
3. Any damage to the property which does not affect how it functions
4. Damage such as dent or scratches that do not impair normal usage of property
5. A device that has been under the repair of another person other than Acer
6. If the government or any other statutory body damages the product
7. If Acer finds that the property was intentionally damaged.
8. Loss or damage of the property caused by war, rebellion, hostility, invasion, riot, civil commotion, labor disputes, lockout, and acts of a foreign enemy.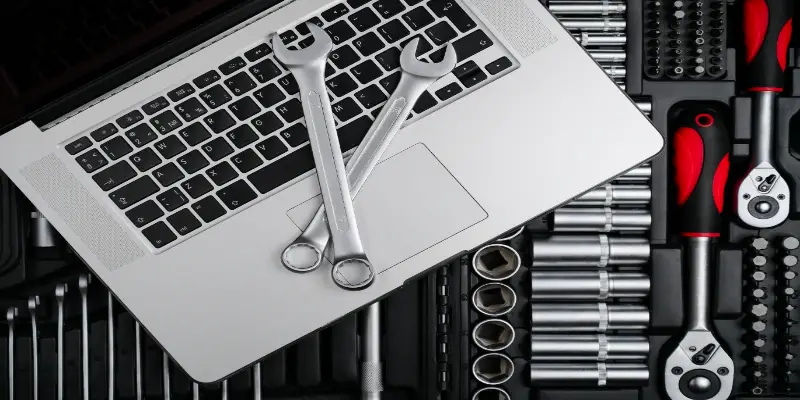 Is Acer Accidental Damage Protection Worth It?
Acer accidental damage protection is worth investing in. It ensures that you go about your daily activities with as little disruption as possible. Here are reasons the cover is worth it:
1. It will ensure that you experience very few disruptions.
2. This is important since it reduces the stress of worrying about incurring unexpected expenses in the event of unintentional damage to your device.
3. Also, the cover gives you peace of mind since it guarantees that the device will be up and running as soon as possible. It protects your device and allows you to focus on more important things.
4. Acer accidental damage protection cover is simplified and allows you to deal directly with the manufacturer. So, you will have a central contact place where you can make inquiries or accidental claims. The claim process is convenient, has little paperwork and no fees.
5. The cover is worthy for people who work in a busy and active environment. It allows them to use the device in workspaces, active classroom environments, or busy outdoor sites.
But despite all these benefits, consider the following caveats:
That the accidental damage protection cover restricts itself to hardware damage only.
The cover will not insulate you from virus-inflicted damage unless it results from software preloaded, including Acer Custom Factory Integration, even though the agreement does not guarantee that Acer will replace any of the CFI components.
The policy does not cover devices attached externally, such as wall mounts, monitors, cases, and components. Also, the policy will not cover wiring and any other items classified as accessories.
Such components may include light bulbs, disposable memory devices, memory disks, and any other component that requires regular maintenance.
Note that the cover does not extend to software. But will only extend to parts and accessories needed for the operation of the device, which include those built in the base unit that includes internal memory, built-in LCD, and internal switches or components.
Other units that may be covered are those shipped at the point of sale, including remote controls, lens cover, synchronization cradles, card reader slots, and lens cover. Lens, remote control, projector, and built-in button.
Acer will request optical access if it needs to replace a system or part of a system it wants to repair with access to an optical device.
If the customer elects to opt-out of the device, Acer reserves the right to reject servicing such a system until you grant them access.
Conclusion
Acer accidental damage protection is a cover you may need to consider investing in. It guarantees that you will continue enjoying using your product even when you damage it accidentally.
It helps in lowering downtime and ensuring that you maintain productivity.