Acronis Backup for Windows Server Review
Disclaimer: This post may contain affiliate links, meaning we get a small commission if you make a purchase through our links, at no cost to you. For more information, please visit our Disclaimer Page.
This is a review of the Acronis Backup for Windows Server
backup and imaging solution. Acronis Backup for Windows Server is the successor to the already popular and functional Backup & Recovery series of Acronis corporate products. There are many new features in this program to make backing up and imaging your Windows server easier than ever.
Here are some of the improvements made to the server backup and imaging software.
Integrated data deduplication to reduce costs – On-the-fly elimination of redundant data with file and block level deduplication during backups to optimize storage capacity and network bandwidth
Policy-based centralized management of distributed servers and workstations, saving backup and recovery time and expense
Enhanced virtualization support including agent-less, VCB and agent based backup of VMs
Scalability to thousands of machines to support organizational growth
Advanced encryption technology ensures data security of backup images
Backward compatibility with prior versions of Acronis backup and imaging software for Windows Servers. Acronis Backup & Recovery 11.5 is compatible with images and policies created by previous versions
Combine all of these new features with Acronis Universal Restore to restore images to dissimilar hardware and you have one solid backup and recovery solution implemented.
Backup and recovery to cloud storage to ensure your business total protection from theft and natural disaster without a need to buy expensive hardware. It's fully integrated, works together and is managed from the same console as Acronis Backup & Recovery 11.5.
A Disaster Recovery Plan is automatically generated each time a backup completes, containing step-by-step instructions in case an IT administrator is not available
mproved management functions allow you to configure a backup plan on one machine, export it to an XML file and import it on other machines. Also advanced alerts with email notifications provide you with a complete list of problems, such as task failures and warnings, such as low disk space
This is the new interface of the management console where you can view, create and start backup, recovery and imaging tasks. The Acronis Backup & Recovery for Windows Server management console also allows you to manage other Acronis products installed on your network like Acronis Recovery for MS Exchange or Acronis Recovery for Microsoft SQL. The first thing you may notice is the slick new user interface of the program.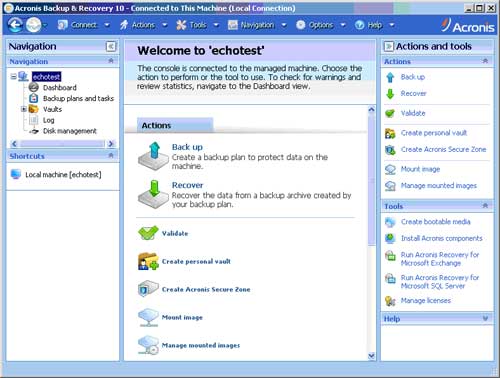 Once you click on Backup you are given all of the options to customize you backup plan such as what to backup, where to store the backup, how to back up and a multitude of other backup options. For this review of the Acronis Backup and Recovery for Windows Server, a backup plan was created to take an image of the Windows server. As you can see, you could also do an Incremental or Differential backup of the server.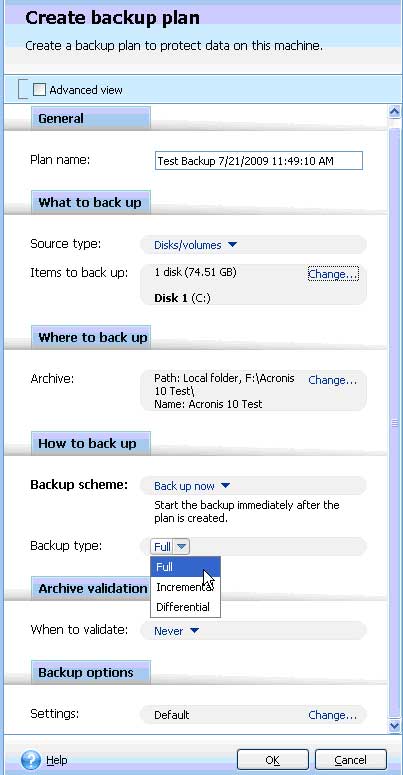 The backup options screen is where you review the backup options and change the settings if necessary.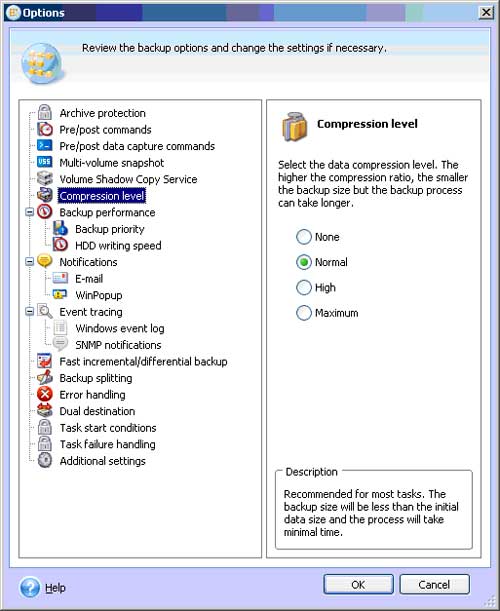 For the purpose of this review, a full backup, or image of the server will be performed. When the backup job is running, you can check the status as the job progresses.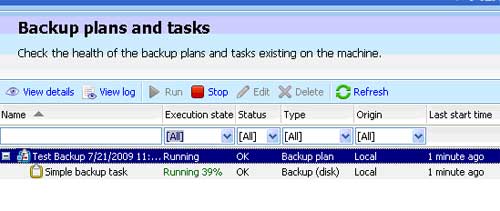 When it finished two minutes later, it told me so.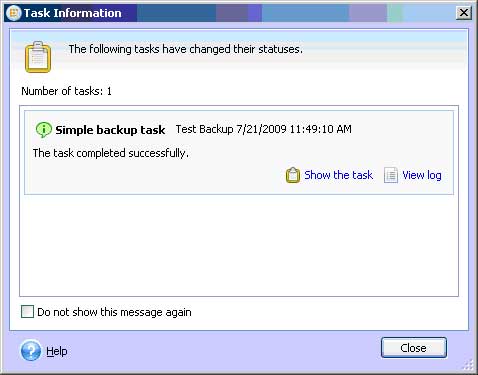 If the need arises to recover the server, simply click on recover and select the backup you need to recover.

If there is more than one backup archive, you can select the date and time that you want to revert to and then select the items to recover. In this instance, the Master Boot Record was also chosen to make the recovered disk bootable.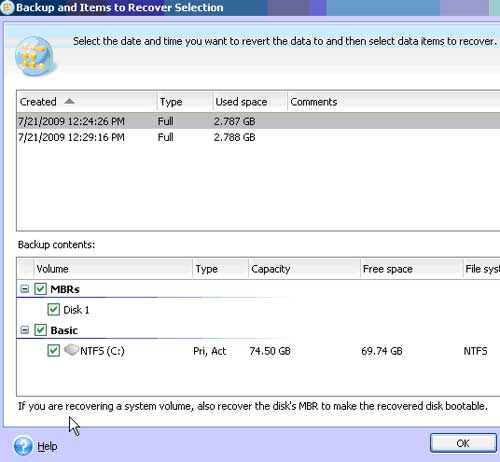 This screenshot shows how to specify the parameters of the data recovery task.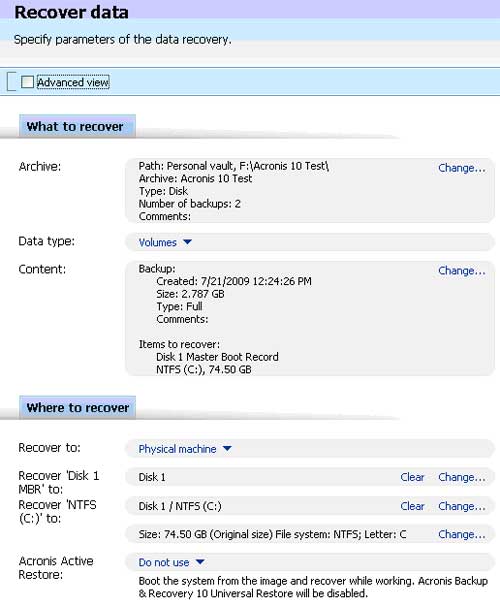 This job was scheduled to run later so in order to start the job, simply click the Run button to restore the server image.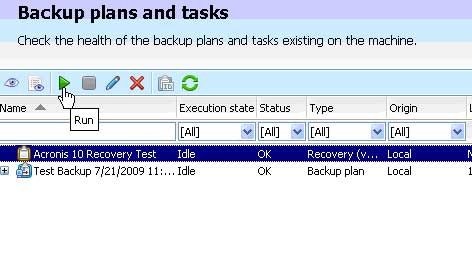 The Acronis Backup for Windows Server is based on the patented disk imaging technology so, of course the restore went flawlessly. Acronis has to be one of the easiest Windows Server backup and imaging solutions available on the market.
Acronis Backup for Windows Server is released with new strategies geared towards virtual, cloud and server unification, the new version offers an outstanding range of new features, as well as hundreds of useful enhancements.

The Acronis Backup for Windows Server
creates an exact image of your Windows server including the operating system, applications, and configurations. This remote backup and recovery utility can also back up mission-critical databases. Anyway, both your machine and special files or folders will be successfully restored in case of system failure. What is important to an IT administrator, backup procedures run without interrupting server operations.