Disclaimer: This post may contain affiliate links, meaning we get a small commission if you make a purchase through our links, at no cost to you. For more information, please visit our Disclaimer Page.
Google's Android is no simple mobile operating system nowadays! Over the course of time, Android has become more of a computing platform, used for different purposes. As you have seen, there are smartphones, tablet PCs, smart TVs, wearables and an extensive variety of devices that run on Android OS (operating system). However,  the level of threats has also grown. There are different kinds of malware and digital threats that focus on Android devices today. Viruses are just one kind of such threats.
The Scenario of Android Viruses & Malware
Several researchers have proven the increasing number of viruses that focus on Android devices. Just like computer viruses, these have different purposes, such as remote device access, data stealing and identity theft. So, it's essential to deal with Android digital threats like adware, spyware, and keyloggers. An important thing about Android viruses is that they work silently, without the user knowing about them. So here's the question — do I need antivirus for Android?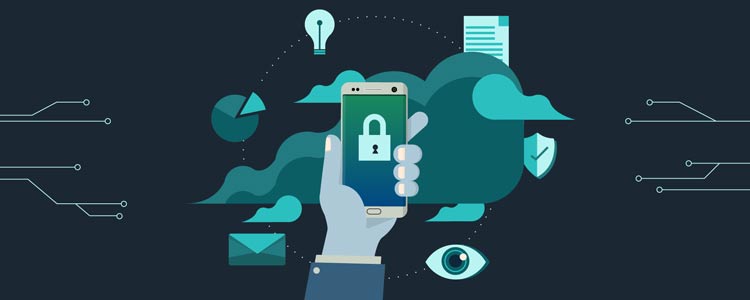 How Android Viruses Get Into Your Devices?
This is a common doubt you'll have so these are the common ways that viruses use to infect your Android smartphone or a tablet PC.
Your Clicks: You might have seen quite-attractive links while browsing the web — such as the one to get 200% battery and get 100GB of data for free. When you click on those links, you are exposing your device to malware. In seconds, a few files will be downloaded into your device and it will be in trouble.
Pirated Apps: Do you download APK files from unknown sources? In our blog, we have already told you why it is harmful to use pirated software. It's the same thing for Android apps too. These pirated apps may come with non-trusted code and malware in it. It's kind of giving away your data to the hackers.
Ads: Yes, you heard that right. Most dark-web sites have nasty advertisements down there. One click on these is enough to compromise your data and safety. Perhaps this is the most used method to infect devices with a virus.
These are the available methods, but there are more.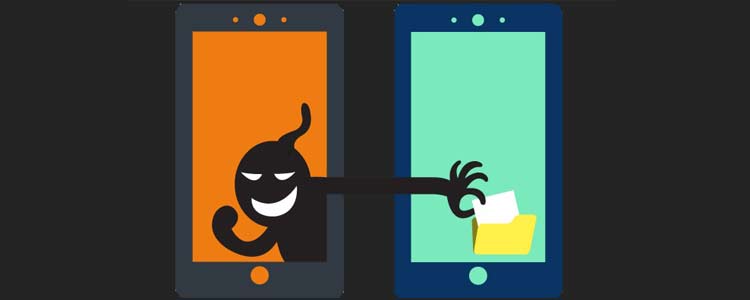 Impact Of Viruses On Your Android Device

As we mentioned earlier, Android viruses can affect your safety and privacy quite extensively. The notable impacts of Android virus infection are:
Data Stealth: This is perhaps the most important function of Android viruses. They try to steal almost all kinds of information from your smartphone or tablet PC. This includes your contacts, passwords, usernames, and everything you have stored in the device memory.
Key Logging: Key logging is another way to know what the targeted user is doing in the device. Everything you type — from usernames to passwords and from SMS messages to others — can be tracked using these loggers.
Privacy Theft: Identity theft is the new way of Android viruses. You cannot know if there is a virus running on the device, and until you find that your security is compromised, everything will be silent. So, this is the worst thing you can expect from a virus infection.

What To Do About It? — Good Habits
According to Digital Trends, 99% of malicious apps were not distributed by the Google Play Store. So, the first step you should take toward better safety is to disable installation of apps though unknown sources.
The only way to get rid of Android viruses is to have some safe usage habits. That is, you need to be very conscious when you are using the web from the device. Here's some examples.
Also Read: What Is Android File Transfer And How To Use It?
Most importantly, try to download applications from trusted sources like the Google Play store. Of course, you should pay for certain apps — and that's fine. By sticking with trusted sources, you can escape the risk of installing non-safe apps. Secondly, be careful about the links you visit. When it comes to downloading something other than apps, you should select only the trusted ones. Also, when installing an app, you should know the required permissions. If a camera app is asking for the Contacts information, there is something wrong. Also, it becomes necessary to constantly know what your apps are doing in background.
If you can keep these safe usage habits, you can escape the risks of Android viruses.
Do We Need Antivirus For Android?
There has been a point blank statement by ExtremeTech that Antivirus apps for Android are useless but on other hand, it also says that "To have a smartphone in your pocket without a remote wipe possibility is a dangerous thing". The Android antivirus suite is prepared to do all that.
We already told you that a few usage habits can help you deal with Android viruses. That being said, you cannot always be conscious about these things all the time.
Let's take the case of app permissions first.
For instance, you cannot always pay attention to the required permissions for each app. You cannot know if giving permission is necessary. Similarly, it is not possible to track the background processes all the time. Thorough scans are required to ensure the presence of background activities. Things become tougher when we take the case of infected files or apps. If you have some infected files in the device, you must scan for threats.
Also Read: Top 10 Best Free Adware Removal Tool For Windows.
Every antivirus suite comes with strong scanning capabilities and other features. For instance, if we take the case of Bitdefender Mobile Security, you get anti-theft features and a manager for app permissions. So, while you are browsing the web or doing something, the antivirus app will take care of everything.
And, we think that's a good-enough reason to get an antivirus for your Android devices.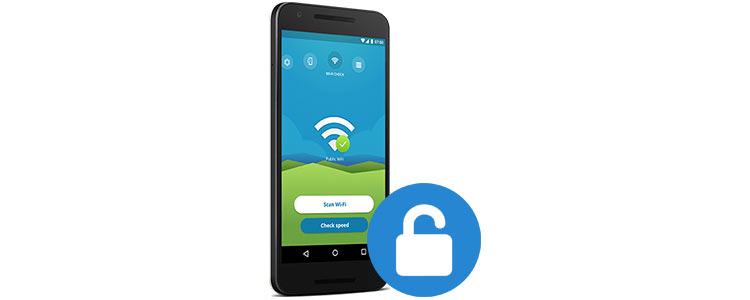 Free Android Antivirus Apps To Choose
You don't necessarily have to spend money to get antivirus software. This is because because there are many free antivirus apps you can use. Of course, you may miss the premium features like Anti-Theft, but basic protection is always assured.
Bitdefender Mobile Security: It has a free antivirus for Android smartphone and tablet PC. it offers basic scanning and protection from web threats. Privacy Advisor is a great feature. Despite the features, Bitdefender has minimal resource consumption. You can buy it at a much cheaper price using coupon codes available here.
AVG Free Antivirus: This too is available for Android smartphones and tablet PCs. It's one of the most used apps for security nowadays. Other features include App Locking, Encrypted Vault and Battery Optimization. You can get the premium version of AVG Antivirus too.
Kaspersky Antivirus & Security: Kaspersky Antivirus & Security comes straight from the Kaspersky Labs and it offers state-of-the-art protection for your Android device, free of cost. The notable features are Call Blocking, Anti-Theft and Safe Surfing etc.
As we said, it's completely up to you to go with the free antivirus suites. However, there may be times when you need its features such as Device Tracking and Remote Access.
Summing Up
So it's clear that you need an antivirus for Android smartphones and other devices. It is a fact that certain usage habits will keep you safer. However, for most people, it's not possible to stay that safety conscious all the time. So, the better option is to have an effective antivirus suite for your device. And, if you need additional options, you can get premium versions too. So, be it paid or free, an Android antivirus is surely a necessity. After all, it's also about your usage options. Suppose you are  someone who just uses a few apps — say, Facebook, Messenger and WhatsApp — along with calls. Then, you don't really need an antivirus. That being said, you can use it as an extra precaution.