Disclaimer: This post may contain affiliate links, meaning we get a small commission if you make a purchase through our links, at no cost to you. For more information, please visit our Disclaimer Page.
Google's Android Auto app allows you to access the Android platform while driving, and even lets you make calls while your hands are on the wheel. But does it work with tablets?
Android Auto will work on an android tablet once you have downloaded the application to your device. Some will require a USB port connection. You can set up the tablet on your car dashboard. Your tablet will display services such as GPS maps, Hands-Free Calls, Messaging, Music, and more.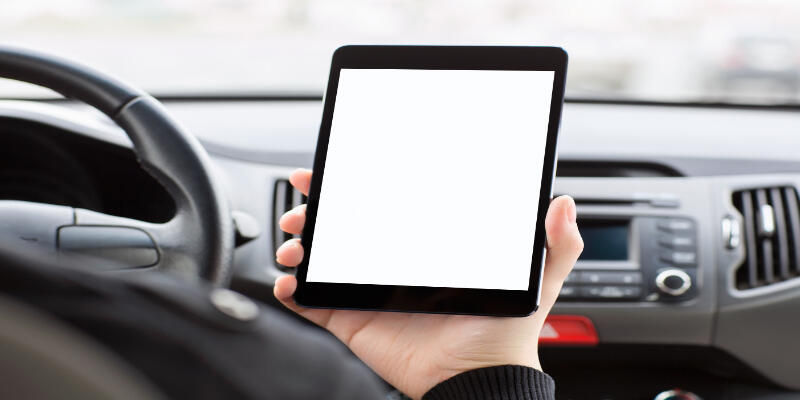 Can you use Android Auto on a tablet?
You can use Android Auto on your tablet if your tablet is an android with android software. However, depending on the brand of phone you use, you may or may not be able to link it to your tablet to receive calls when driving.
If you are already familiar with the android software on your smartphone, you will know the Google Play Store.
This is where you download all your apps such as Instagram, Facebook, Twitter, and so on. When setting up Android Auto on your tablet, you will need to download an app called 'Aptoide'.
Aptoide is an app similar to the Google Play Store. It is a marketplace where you will find the correct applications you need to use Android Auto on your tablet.
You may want to set up your tablet in your car to mimic a built-in screen as seen in smart cars.
This means you will want it to have all the functions from receiving/making calls, full use of satnav, listening to music through your speakers, and sending a text while driving.
Good tablets to use for this will include those from brands such as ASUS, Lenovo, and Samsung. Be sure to do some research before purchasing, for which tablets are best suited to your car and needs.
How to use Android Auto on a tablet?
Once you have downloaded the app Aptoide, go ahead and open it on your tablet. You may need to download it from a webpage on the internet.
Type 'android auto' into your search bar. Click on the first application provided and install. The name is Android Auto – Maps, Media, Messaging & Voice.
Once this application has been installed, you can open the app. You will see some messages pop up asking to allow access to certain parts of your tablet.
Depending on what you want to use this for, you can accept it according to your situation and needs. It is best to allow access to all these requests to get the full use out of Android Auto on your tablet.
Continue through the set-up of the application and you will see that Google-Assistant is a feature of this product. This is an AI assistant built into your tablet to assist you when driving.
It is a great hands-free feature and I use it all the time in my personal life. Switch your tablet to landscape mode and fit it in your car on the dashboard.
If you do not own one already, you can pick up a tablet holder to connect your tablet to your dashboard while driving. This way, you can view your maps easily whilst behind the wheel.
Why is Android Auto not connecting to my car?
Cars with a built-in touch screen mean you can set up Android Auto through your phone with no need for a tablet.
Using Android Auto in your car is usually as simple as connecting your android device to your car using a USB cable. However, there may be cases where Android Auto will not connect to your car. There can be several reasons including:
an incompatible car
a broken or faulty USB cable
an out-of-date application
Some cars will not be compatible with your Android Auto app. In this case, plugging in your device with a USB cable will not mean that Android Auto will connect. You can check compatibility here to see if your car and device will work together.
The USB cable you are using may be faulty, the best thing to do here is to switch out your cable for a new one and then see if Android Auto will connect to your car.
It is best to check that all the applications on your device are up to date, including the Android Auto app. You will also need to ensure your device is updated with the latest Android Software.
If you have tried all of the above and there are still issues, follow this link to explore more options for your situation and to find a solution to solve your problem.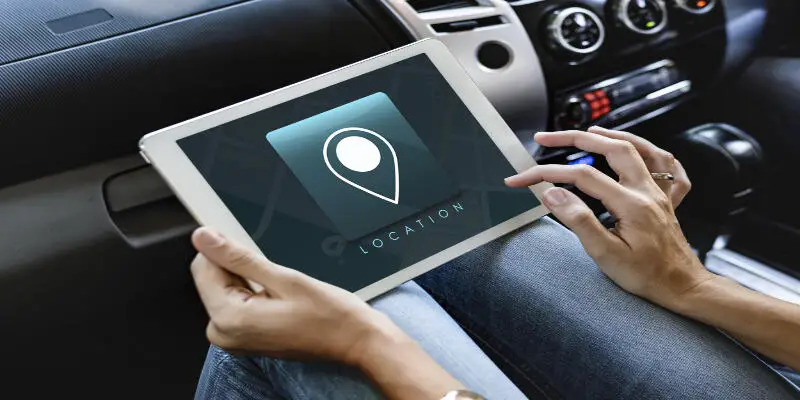 Can you connect to Android Auto wirelessly?
You can connect Android Auto wirelessly if you have a model of a car with this feature.
There will be certain models of touch screens in cars that will allow you to use Android Auto wirelessly.
This way of connecting will not require a USB cable. Your device and your car display screen will be connected through a Bluetooth connection.
If your android phone is Android 9 or below you will need to download the app, otherwise this app will already be on your phone.
You can enjoy all the features of your Android phone on the display screen of your car, totally hands-free.
On the touch screen in your car, select the option 'Smart Phone Connection'.
Follow through the steps of setting up your new device to pair to your car.
You will need to accept the terms and conditions and allow location services to have access. There will be other access grants you will need to complete if you want to get full use of all the benefits.
A tutorial will appear on your device. It is best to follow this before driving to ensure you know how to use all the functions correctly.
You will now see all the properties of Android Auto on your touch screen in your car. Watch this video for a step-by-step guide on setting up Android Auto wirelessly.
Be sure to check first which models are compatible, as there will be some that do not have this as a feature. This is when you can set up your situation with an android tablet and attaching it to your car. The steps for this are as written above.
What tablets are compatible with Android Auto?
Many different tablets will be compatible with Android Auto. The android website has an array of different models on display which you can find here.
The most common and popular tablet brands for this include Samsung, Lenovo, and Asus.
If your car does not have a built-in display screen, then you can choose from the above brands of tablets to set up your own in-car hands-free entertainment system.
Be sure to consider size when purchasing your tablet. Especially if you are ordering your tablet online.
The recommended size is 7-8 inches, as this is big enough to see clearly when you are driving and small enough to fit well on your dashboard.
To use functions such as Google Assist, ensure you buy a tablet with Android 4.4 and above. Most tablets are now Android 9 and above, so this should not be an issue if you are buying your tablet brand new.
For more information on battery life and specs check out this vide below
Is there an alternative to Android Auto?
Here are two alternatives for you to use, that work as a different option to Android Auto.
Automate is an app you can use instead of Android Auto. This app shares all the features and more than that of Android Auto.
Drivemode keeps its features more simple than other in-car system applications. This app is largely voice-command-focused to allow you to focus on your driving. It has large buttons where necessary and is very user-friendly.
Conclusion
After reading this article, you can now enjoy these hands-free products created by Android from the comfort and safety of your steering wheel. Stay connected while driving, and never get lost on your journey.
Whichever application or set-up you choose to go with for your car, you can now understand the options that are available to you for your situation.