Disclaimer: This post may contain affiliate links, meaning we get a small commission if you make a purchase through our links, at no cost to you. For more information, please visit our Disclaimer Page.
It seems you have an issue: 'audio services not responding'. Aside from all the inconveniences this causes: work calls, notifications, many applications dedicated to sound engineering — will someone please think of the music? — there's the worry that your PC is simply not functioning.
Like a sick child, sure you worry that it's not able to go to school, that it doesn't have its usual appetite; but ultimately you worry about the implications. What's wrong with my kid, and how can we fix it?
Luckily, a computer is not like a child, in that we are able to run our own tests and reprogram when it's not performing at its peak.
Your audio can stop working for a number of reasons, none of them too terrible. Usually, it's just a matter of an old driver or incompatible software. Which sort of means the same thing. Sort of.
Either way, we got you covered.
Related Reading: Extract Audio From YouTube – 4 Best Ways
Below you'll find our top 5 fixes to recover your precious audio. They all have a chance of being effective, depending on your issue.
Once you find the one that works for you, no need to even read on! But obviously, you're welcome to.
Below you'll find instructions to:
The more astute among you will notice that that is only four things. The fifth is not instructions, it's a question that you need to begin with. It's a bit sensitive if you're the defensive type. But just check:
Is your PC on mute?
Even the most capable among us find ourselves talking to a silent phone as we accidentally hit the mute button. It's very easy to leave your PC on mute and forget.
So before you really start to worry about your conference call in fifteen minutes, check the volume levels of your PC. Ok, now that that's out of the way, let's get down to the solutions.
Solution 1: Update Audio Driver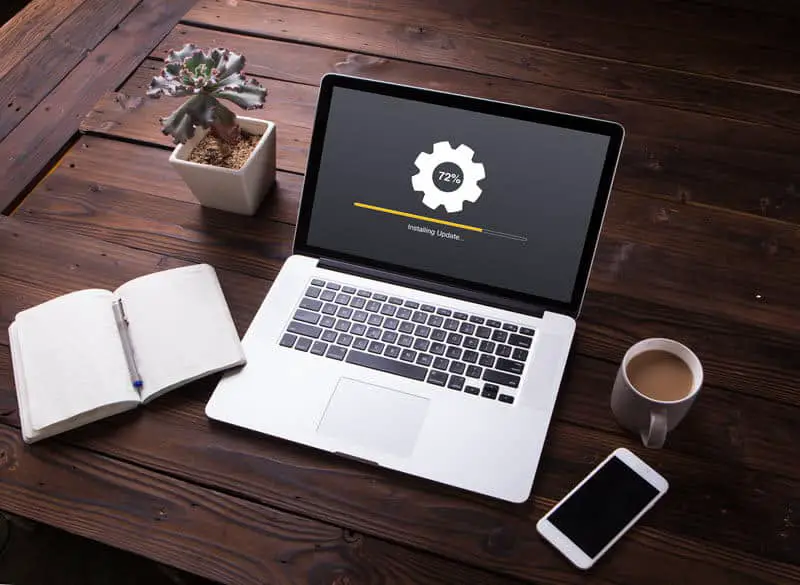 The driver might be out of date. The way to check is to do a quick update. It's simple and can be all the difference. It's a matter of syncing the old with the new.
Navigate to the search box from the taskbar, search for device manager and select
Go into Audio and Games Control, and find the audio driver
Hold on the audio driver or right-click
You will have a few options, select Update Driver
Then select Search Automatically for Updated Driver Software
If nothing new comes up, you might need to go directly to the device manufacturer's website for their instructions, taking the opposite approach.
Solution 2: Reinstall your audio driver
If nothing is updating, it could just be slow on the up-take. It's the difference between a cup of coffee and espresso. The effect is the same, but one shocks right to the system. To give your PC that extra wake up call:
Right-click on the Start button and select Device Manager
Double-click Sound, video and game controllers, then right-click audio driver and select uninstall.
Now you're in limbo, so let's install a new and shiny audio driver from Windows.
Let's go back to a question from earlier: do you know your audio card's manufacturer? Ok, probably not. So first step is: find it out like so:
Press the Windows key + Pause key.
In the window that appears, select Device Manager.
Click the arrow next to Sound, video and game controllers.
Your sound card is in the list that appears.
Once you have that, just go to the manufacturer's website (as mentioned earlier) and they'll have the specific instructions on how to continue with the best drive for you!
Solution 3: Reboot Audio Services
Although these all seem similar, this one actually works with what you've got, like a defibrillator as opposed to a prosthetic. You're boosting what you've got instead of replacing. Like so:
Navigate to the Runbox by hitting the Windows key + R
Type 'services.msc' and click OK.
Scroll for Windows Audio, select it, then click Restart. So you're back in your home screen.
Right-click on Windows Audio, this time click Properties.
Set the Startup type to Automatic. Click Apply > OK
Navigate back to the Services window. Right-click on Windows Audio Endpoint Builder, and hit Restart.
Right-click on Windows Audio Endpoint Builder one more time, this time click Properties.
Set the Startup type to Automatic. Click Apply > OK.
Test it out.
Solution 4: Check all Audio Components are Running.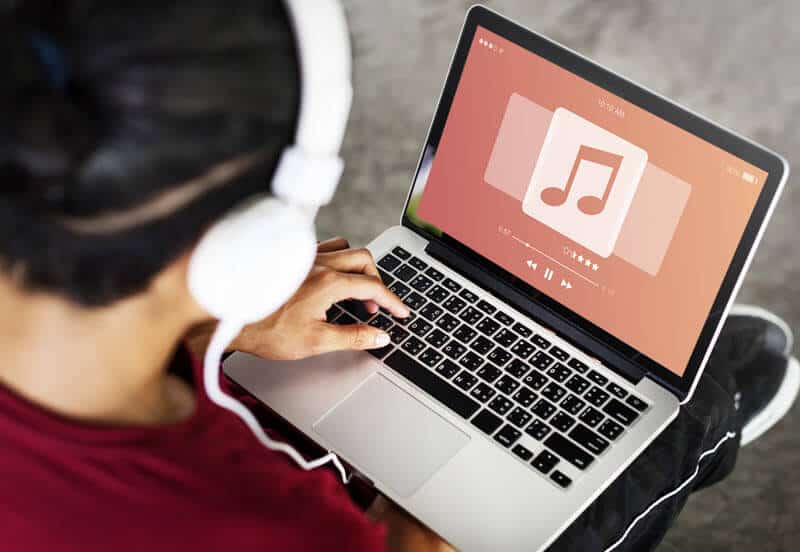 Press the Windows key and R together to invoke the Run box.
Type services.msc and click OK.
Check if the components below are running through Windows Audio:
DCOM Server Process Launcher
RPC Endpoint Mapper
Remote Procedure Call (RPC)
If there are any of these services isn't running, right-click on the not running service and then click Start to breathe new life into it.
Reboot your Windows 10 and try to play an audio file or video file to check if you can hear any sound.
Don't worry about postponing that conference call, and don't miss a beat.