Disclaimer: This post may contain affiliate links, meaning we get a small commission if you make a purchase through our links, at no cost to you. For more information, please visit our Disclaimer Page.
Nowadays, smartphones and tablets are becoming a critical part of our life. These devices are also keeping our personal data or important files. Therefore, if something suddenly happens to your smartphone or tablet, you are unable to retrieve these data, without any backups.
Many incidents can damage your device, such as dropped in water or dropped from a high place. Besides, we often carry these devices when going out, such as going to work, go to shopping mall, or hang out. And incidents often suddenly happen, which you could not predict. Hence, you can't be sure that your device will be safe 100%. If you are storing valuable data on your phone or tablet, I would recommend you backup it regularly.
In this article, I won't tell you how to backup a phone or a tablet, because it's too general. Instead, if you are using an Android smartphone or tablet, I will show you methods to backup your device altogether. You do not need to worry about losing data anymore.
If you are using an iOS device, such as iPhone, iPad or iPod, go to Mac category to find out, or visit the Useful Mac Guide blog to learn further.
How To Backup Your Android Smartphone And Tablet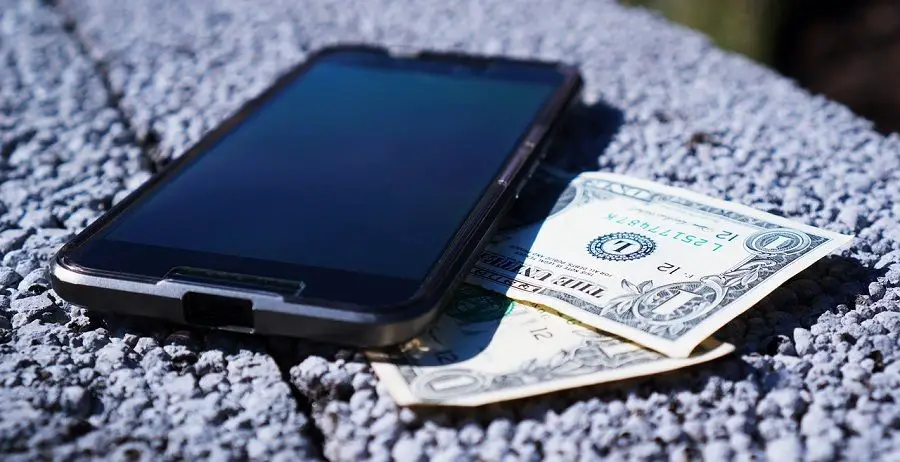 There are many ways you can backup data on your Android devices, manually or automatically with third-party software. Depends on the type of data you want to backup, there would be appropriate methods to use.
So, just follow this guide and your personal information, valuable data or sensitive data will be safe.
1. Connect Your Android Device To Your Computer
Are you sitting near your computer? It is very simple to backup all photos, videos, as well as other critical files on your Android device by connecting to your computer, via USB cable (charging cable).
Once it is connected, your Windows PC will start to find and install needed driver, in order to recognize your Android device. This process might take up to a few minutes.
Once the installation process is complete, go to "This PC" or "My Computer" – depending on the version of Windows OS you are using. Then double-click on your Android device to open it as an external drive.
You can now view, copy or delete any files on your Android device. Just select files you want to backup and copy to your PC.
Note: If you are using a Mac OS computer, this method will not work. Instead, you have to use Android File Transfer, a support application that developed by Android team. With the help of this tool, you can view, copy or delete files like on Windows PC.
2. Backup Your Contacts And Calendar
In order to backup your contacts, you can go to Contacts app, choose "Export to SD card" option. This will copy all contacts from your Android device to your memory card (MicroSD), which can quickly be accessed and copied to your computer.
However, I wouldn't recommend using this method if you have a Google account and a Wi-Fi connection. There is another easier solution.
Go to Settings, select Accounts and choose "Google" to add a new Google account.
With this account, you can sync all contacts and calendar to your Google account. Of course, you must connect to a Wi-Fi network (or 3G) in order to synchronize data.
3. Backup Your Text Messages
If you want to backup text messages, there would be a bit tricky and complicated. When you add a Google account, you can sync some kinds of data, but not everything, especially the SMS.
Therefore, in order to backup SMS, you can use third-party apps, such as SMS Backup+. This application will help you to backup SMS and call logs, as well as restore from your backup in case something goes wrong.
You can also schedule automatic backup SMS, MMS and call logs with SMS Backup+.
4. Backup Your Photos And Videos
Photos and videos are two of the most common files on your Android device. These files are taking a lot of storage space of your device.
In order to backup photos and videos from your Android smartphone or tablet to a computer, access your device's storage drive from the computer, copy the DCIM directory. Then paste it to wherever you want to store it, on your PC.
You can also download, install and use Google Photos to sync all photos and videos to your Google account. To find out further about Google Photos, read two articles below.
[full-related slug1="upload-unlimited-photos-videos-with-google-photos" slug2="5-things-may-not-know-google-photos-can"]
If you don't like Google Photos, Dropbox is also a good option. By default, when you sign up a new account, you will have around 2GB of storage space to sync data. However, you can easily increase this storage space up to 20GB, with a few tips.
The good point of using Google Photos or Dropbox is that your photos and videos will automatically be synced between your Android device and the servers. When you take a new photo or record a new video, it will automatically upload to Google Photos or Dropbox when connected to the Internet. Hence, you don't need to worry about losing any photos or videos anymore.
Another good point of Google Photos or Dropbox is that you can access your photos or videos from anywhere, without your Android device. For example, if you forgot your phone at home, but need some important photos in it, just access Google Photos or Dropbox through the web interface and download them.
There are many other online cloud storage services you can use to backup your photo, videos, as well as other valuable files. They also have many other benefits you might not know yet.
5. Backup Your Android Device With Third-Party Apps
If you are looking for an all-in-one solution to backup your Android device, with a few clicks, then take a look at these third-party apps:
App Backup and Restore
This is the first app on my list that I recommend you to use in order to backup and restore your Android device. It has a few basic backup features, such as app backups or batch backups, as well as the ability to backup and restore multiple versions of the specific application. This "backup & restore" app is also able to send APK files to other devices through Bluetooth, Wi-Fi or email.
To find out further information about this app, visit here.
Backup Your Mobile
If you don't need an app with a lot of features, then this is also a good choice for you. This app can backup SMS, MMS, call logs, apps, system settings, as well as other various of data. You can also create scheduled automatic backups, as well as sync those backups to online cloud storage services, such as Google Drive or Dropbox.
Visit here to read more about Backup Your Mobile app.
CM Backup
CM Backup is a free "backup and restore" tool that developed by Clean Master's sister team. It doesn't allow you to backup apps, but it can backup all other types of data, including contacts, messages, call logs, photos, web browser bookmarks, calendar, and alarm. You can also create scheduled automatic backup. Unlike other apps, CM Backup is a cloud-based tool. All of your data will be backing up to their cloud and then restoring from there. For a free user, you will have 5GB of storage space to save your backups.
Visit here to download this application.
Easy Backup and Restore
Like its name, the purpose of this app is to make the processes of backing up and restoring more simple. With "Easy Backup and Restore", you can easily and quickly backup SMS, MMS, contacts, calendar, call logs and bookmarks. This app allows you to save backups to wherever you want, such as SD card, Gmail, Dropbox, Google Drive, or Box.net.
Visit here to download and use Easy Backup & Restore.
These are simple methods you can quickly to follow to backup your Android smartphone or tablet. You can consider to backup your Android data to a PC or a cloud service. So, choose the method that suitable for you.
From my point of view, backup is always necessary, especially when something happens to your Android device, suddenly. In that case, you still have backup versions to retrieve valuable data. Losing your phone is better than losing valuable data, right?