Disclaimer: This post may contain affiliate links, meaning we get a small commission if you make a purchase through our links, at no cost to you. For more information, please visit our Disclaimer Page.
In every industry, there are some always-talked-about topics. If we take the case of websites and blogs, then hosting will be a good example. Every single day, I hear people talking about web hosting and how a good web hosting service can help your blog or website.
Indeed, more often than not, they are right about what they say. It is necessary to have an effective, trustworthy and reliable web hosting for your purposes. Of course, you can pick from shared hosting, VPS, cloud hosting, dedicated server or managed web hosting.
All these time, you need to take care of several factors such as the speed, performance, and reliability. To help you choose the best, I have created a list of 10 best hosting services for websites.
Depending on your purpose and desired features, you can pick one web host from this curated list. It needs to be noted that I have selected the web hosts based on user reviews and my own experiences.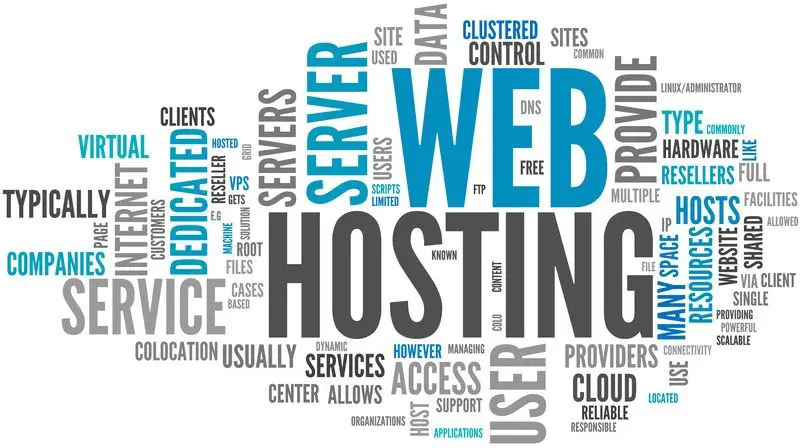 10 Best Managed Web Hosting Services For Websites And Blogs
A2 Hosting is one of the most trusted web hosting service providers, headquartered in the United States. However, it is offering a set of dedicated versions for different countries, including India, Australia, Brazil, and Canada.
You can know the rates for hosting in the native currency itself. Talking about the pricing, the single-domain shared web hosting plan of A2 Hosting will be available for just $3.95 per month, which gives you unlimited storage as well. Even the shared hosting packages of A2 Hosting are packed with solid-state drives, which promises lots of performance and reliability.
Apart from shared hosting, other services like VPS hosting, cloud hosting, dedicated hosting and reseller hosting are available from them. On their take on reliability, A2 Hosting packages come with anytime money-back guarantee. Moreover, with their 24/7 support, you can count A2 Hosting as one of the best web hostings in the field.
SiteGround is considerably one of the best web hostings, which combines performance and affordability. They don't offer the cheapest web hosting in town. That having said, you can have enough features for what you pay at SiteGround.
The best example I can take is the StartUp package of SiteGround shared hosting. For $3.95, you get a free domain, SSD storage, free daily backup, free CDN, unlimited bandwidth and free SSL. You can check out more information about SiteGround deals here.
Also, when compared to the other web hostings around, SiteGround comes with an enhanced user interface, customer-centric features, and state-of-the-art support. It needs to be noted that you can have managed hosting for platforms like Joomla and WordPress, along with cloud hosting packages.
Along with high-quality hardware-software duo, SiteGround makes use of some cunning technology for smooth web hosting experience. Geeky SuperCacher and HTTP/2 are just some of the available options. Altogether, when you are looking for better performance yet affordability, SiteGround makes sense.
Bluehost
Bluehost needs no introduction in the industry of web hosting and blogging. Owned by the hosting conglomerate named Endurance International Group, Bluehost is a name professionals trust. It's been in the industry for more than a decade; in the course of time, we have seen newer hosting products from Bluehost too.
Quite recently, Bluehost had introduced "Cloud Sites", which is a simplified way of cloud hosting for common users. Apart from these, shared hosting, VPS, dedicated hosting, WordPress hosting are offered by this hosting giant. One of the best parts about Bluehost is that the company is building their own hardware and software. And, what's more, Bluehost offers the best-in-industry Customer Support, equipped with an expert executive team. Bluehost is also one of the most trusted web hostings around, due to customer experience and worthwhile treatment. Despite these, the pricing has been kept as lower as possible. It's an affordable choice for all.
HostGator also is owned by the Endurance International Group, which I mentioned in the above paragraph. The company has been into web hosting industry for a long while and has maintained its position as one of the best hosting services for websites. That having said, HostGator is always trying to enrich their product inventory with newer services and products. If you are considering the current scenario, HostGator offers a variety of products. The list includes shared hosting, dedicated servers, VPS, and reseller hosting.
Also, if you are into WordPress sites or blogs, you can have the custom-tailored hosting for upcoming WordPress site of yours. When compared to Bluehost, HostGator isn't that affordable, but they do come with promotions and discount deals on a regular basis. Also, in comparison, the customer support HostGator cannot be matched with that of Bluehost. Despite all that comparing stuff, HostGator is indeed worth going for newbies and professionals. It's not about expertise, but consistency.
DreamHost is one of the most affordable yet reliable web hosting services you can go for. That's one of the reasons why it is on my list of best web hosting services for websites.
From DreamHost, you can have all types of hosting services. For instance, in the traditional web hosting section, you will find shared hosting, VPS hosting, and dedicated hosting. And, if you consider the WordPress section, there is a managed WordPress hosting service from DreamHost.
And, what's more, you can choose the cloud storage or cloud server services too. In short, DreamHost is a choice that can fulfill your diverse set of requirements. Also, people prefer this service provider to others when they need top-notch cloud computing-based services.
For instance, the DreamCompute from DreamHost is something really impressive. Also, DreamHost is hosting more than 1.5 million websites and apps. Don't you think the number is worth what it offers?
If you are looking for a premium provider of web hosting services, Media Temple is surely one of the best choices. Do not expect the prices to be suitable for your budget. It's so because Media Template delivers high-end products with maximum quality.
To understand this, I can take the case of Media Temple shared hosting. The basic package is priced at $20 per month, where you get SSD storage, 30-day file backup, live support and up to 100 websites. As you can see, the pricing is way too high, but the features are something unparalleled. The primary focus of Media Temple is on managed hosting services such as managed WordPress servers and dedicated ones. The pricing may be on a top level in all these product ranges. Also, when it comes to cloud hosting scenario, you will be able to purchase managed Amazon cloud or WordPress on AWS.
Well, if you are looking for fully-fledged enterprise level solutions, MT has another section for you too.
GoDaddy is better popular as the world's most used domain registrar. However, in the past few years, GoDaddy has been offering a variety of web hosting services as well. Not so surprisingly, we can include GoDaddy in our list of top hosting for websites.
That having said, GoDaddy has its own advantages and issues. Talking of the available products, you can avail a diverse set of hosting packages. It includes the basic shared web hosting, WordPress hosting, cloud servers, VPS, and one fully-fledged dedicated server if you need that.
One of the reasons why GoDaddy is popular is the minimally-priced hosting plans. The basic, single-domain shared hosting package is available for just $2.49 with unlimited bandwidth and 30GB of storage space. When compared to the other web hosts, the price is way too low and suitable for utter newbies.
However, if you are to compare the whole web host with Bluehost or HostGator, the customer support isn't good enough. Nor can you rely upon the performance factor.
WordPress is growing like never before, and we need dedicated infrastructure and care for the same. If you are looking to find a WordPress-centric web hosting provider, WP Engine is undoubtedly the best. Depending on the requirements, WP Engine lets you run your WordPress site on different environments like shared and dedicated.
For instance, if you need a shared web hosting, you can go with the Personal plan of WP Engine, which costs you $29 per month. Using this plan, you can manage up to 25000 visits per month and get 10GB of local storage. Also, if you need an enterprise-grade solution, you can contact WP Engine for setting it up for you.
Considering all these, a few things are to be noted. First, WP Engine is not for those newbies who struggle to bring hundreds of visits per day. In the same, you won't need WP Engine for basic WordPress sites. But, if dedicated power is your need, just go with it.
Site5 can be your choice when looking for budget-friendly yet feature-rich web hosting solutions. Only three kinds of web hosting are available from Site5 – shared hosting, VPS, and reseller hosting. And, as you can guess, shared hosting is the most popular choice of customers.
Here, Site5 gives you three packages namely hostBasic, hostPro and hostPro+Tubro. These are priced at $4.95, $8.95 and $11.95 per month respectively. All the plans give you unmetered resources such as bandwidth and storage space. Likewise, free migration services are also offered, for the enhanced level of protection. In short, I can say that Site5 hosting services are something cool for newbies. It's also providing an easy-to-use interface, to be called the backstage. If you are to consider all these features, Site5 hosting is something cool for newbies and medium level requirements. Customer support of Site5 is also often praised, thanks to the different ways to reach the team. What's more, it's a service that calls itself "the best" for web designers.
InMotion Hosting is, once again, one of the best web hosting services to combine quality and affordability. It offers a set of products for different needs, such as shared hosting, VPS, dedicated hosting and managed hosting packages for WordPress.
As I had discussed in the case of SiteGround, all the servers of InMotion Hosting are powered by solid-state drives. This is a great reason for the better performance and stability offered. Also, in every plan, you get some cool features such as free domain name, 90-day guarantee, free backups, max speed zones to choose the best location, Google Apps integration, and SSH access.
Quite surprisingly, the Business hosting is available for $5.99 per month. If I take the case of dedicated solutions, these are loved by professionals. The managed WordPress hosting is the best example for this. Summing up, InMotion Hosting is a better choice for those active websites that need better control too.
Summing Up
So, these are the 10 best hosting service for websites. Depending on the money you can spend and the features required for your site, you can pick one provider from the list. Needless to say, reliability is never compromised with all these web hostings — so, you can trust these names completely. Which one would you pick, by the way?