Disclaimer: This post may contain affiliate links, meaning we get a small commission if you make a purchase through our links, at no cost to you. For more information, please visit our Disclaimer Page.
What do you do when your phone breaks? It has quickly become one of the scariest possible eventualities one can face in our modern-day. Our phones contain important data, essential personal information, and even treasured memories of our loved ones.
While Apple may still dominate sections of the smartphone market, Android phone users have been rising in quantity over the last decade, and it is not hard to see why.
Android phones offer a much more open and accessible operating system than their iPhone competitors – with more customizable interfaces and app settings to boot.
They also suffer from less of the planned obsolescence that Apple products are infamous for – significant battery degradation and intentional device slowing chief among the downsides Android users can avoid.
So, if you are one of these millions of newer Android users, you likely also share the concerns outlined earlier in this introduction.
If you are concerned about the data on your Android phone becoming entirely lost due to some accident or virus, then do not fear. In this article, we will take you through some popular and effective techniques of backing up your phone to your computer.
While the most open operating system does make virus and malware infection more common, it also means that Android phones are much easier to back up to a computer than Apple products, which often require questionably effective software to do so.
Android is made to be more open and welcoming to development, so the third-party apps that can back it up are often much more useful and effective.
The most pressing question we can ask then, is: what is the best Android backup Software for PC?
Our Best Android Backup Software for PC Reviews and Comparisons
1. MOBILedit
Product Highlights
MOBILedit is a PC backup software that acts as a central toolbox for smartphones old and new. It allows for the quick editing and addition of contacts, file management, online data backups or even text messaging!
It advertises its quick, effective, and clean user interface and the remote micromanagement of your contact lists as its main draws for users.
The program also makes the difficult and arcane process of remotely managing photos and videos on your phone's storage so much easier. It simplifies all the extra information, so you will not have to delve through huge amounts of embedded folders to find the content you want.
Features
Cloud storage to compliment PC backups
Recover data from old non-smartphones
Huge range of phones supported, from Nokia to Blackberry to HTC and many more.
What We Like About MOBILedit
One of the most compelling benefits of MOBILedit compared to the others on this list is its compatibility with every type of phone under the sun. Even old Nokia bricks can be backed up using MOBILedit's cloud and the data stored on them can be transferred to any of your other devices!
The layout is effective, and there are plenty of different tools available. You can check and send messages and calls and can transfer media across without much difficulty. It is also handy that the product has a free trial, MOBILedit Lite, available for download before you buy the software.
This free version only allows two devices at once and is limited to "read-only" capabilities. It is, however, a welcome trial version and is still relatively powerful.
Alongside this, you are given the ability to connect to a phone using Wi-Fi, which is a fantastic tool for optimized access to your devices.
What We Don't Like About MOBILedit
In the most recent update, MOBILedit has switched from a more basic user interface, organized in clear and distinct columns, to an interface that is very reminiscent of Windows 8.
There is a whole cluster of different panels inlaid with various confusing symbols to demarcate areas you can interact with. This is not a brilliant turn for MOBILedit, as it makes the whole program harder to use on PC.
Design sensibilities like these are best left for tablets and other mobile devices. The huge swing that Microsoft took away from the aesthetic choices of Windows 8 after its notorious unpopularity demonstrates how poor the interface choices made in this version of MOBILedit really are.
It is a shame to mask such an incredibly powerful tool in such a messy and cluttered user interface.
PROS
Fantastic functionality across a wide range of devices
Multi-device support includes data transfer between phones
Impressive cloud storage to supplement your PC's storage
Useful free trial acts as a handy buyer's guide
CONS
More expensive than other products in a similar market
The utility is hampered by an extremely poor user interface
Information not effectively organized with the UI
2. Mobogenie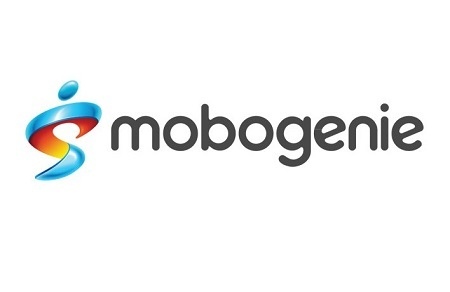 Product Highlights
Mobogenie is another phone management tool, this time specifically focusing on only Android phones. This limits its scope somewhat but allows the program to hone itself into the specific operating system for greater impact.
It boasts not needing extra drivers to be installed to your machine for the app itself, with an easy to use interface modeled after the iTunes store.
The program is geared towards Android users, and upon connecting your phone to the program it will automatically check your phone for any out of date functions, drivers, or apps and will update them on its own.
There are also options for backing up and restoring files and other data on your phone at very high speeds. Not only does it back up individual files, but the internal file structure of your phone so it can be fully restored if it needs to be.
The program also allows you to play games available on Android phones on your PC, which is a great twist to add to a software like this.
Features
Resource management toolkit
Automatic updating of apps and drivers on your phone
Play Android games on your computer
Full backups of phone's core files, photos, videos and music
What We Like About Mobogenie
There are several attractive elements to Mobogenie's product provided here.
The speed of the backup and restore function is a significant benefit, and it can quickly load texts, messages, and contacts between the two different devices.
This is the part of the program that really sets it apart from its competition in some areas. Others often take quite a while to back up the phone's firmware or do not necessarily back up the same core files.
Mobogenie does well here to set itself apart. While it may have some more flashy features like the playing of Android games on PC, the quick and thorough backing up of essential files is really the core feature of this product.
The diligence involved in the repeated and consistent driver and firmware updates are handy too. This process does not normally take too long and is handy to make sure your Android phone is totally up to date.
What We Don't Like About Mobogenie
Despite all of these beneficial qualities of Mobogenie, there are some really harsh downsides to this product.
While the automatic update feature can be handy for checking for new drivers when you would not think to, users have reported that this feature can be quite intrusive.
If you just want to transfer a quick set of files (like videos or music) between your Android phone and PC, you must first sit through the entire automatic update screen and process. This is not always super long but can be annoying if you needed to move some files over quickly.
That is, however, not the end of the bad news for Mobogenie. One of the worst things that can end up slowing down your phone is unnecessary bloatware.
Bloatware is a type of malware that downloads a huge number of excess apps and processes onto your phone, slowing it down massively.
There are reports of Mobogenie installing loads of bloatware and occasionally malware onto both users' phones and PCs. This would be an instant disqualification of this app for some, and it is very disappointing to see on a product with otherwise useful tools and features.
PROS
Automatic driver and firmware updates
Super-fast backups
Backing up of essential file structures, not just individual files for a more comprehensive restoration process
Can use to play Android games on PC
CONS
Visual interface can be a touch obtuse
Incessant automatic update checks can slow down app usage and efficiency
Downloading of malware and bloatware to your machine
3. Mobisynapse mOffice – Outlook sync
Product Highlights
Mobisynapse mOffice is a program primarily advertised as a "get things done" app: one that is meant to optimize task flow, to-do lists, and incorporate your Android phone into your daily productivity toolkit.
As part of this incorporation of productivity management into Android devices, Mobisynapse mOffice provides a full backup system for your phone.
Using this feature, you can backup and restore your important apps, transfer files between your PC and Android phone, receive and send SMS messages through your computer and use your computer to remotely install and uninstall apps on your phone.
There are also options to sync the real-time Outlook access and usage across your phone and computer, making your mobile device into an extension of your PC, massively increasing productivity.
The calling and SMS sync can also be done from your computer while connected, making your workflow much simpler and optimized. The inbuilt Android email and notes apps can also be synced across the two machines.
Features
Productivity software that syncs across mobile devices
Workflow sync between Android and PC
Email, SMS, calls, and notes Android apps usable on PC
Outlook connection between the two devices
What We Like About Mobisynapse mOffice
The simultaneous syncing of software and calendars using Outlook is a smart move from MobiSynapse. Microsoft's email and office cloud service is a very powerful tool and to use that as the backbone for this software is a strong concept.
The fact that it is not only usable on Android phones, and also works with tablets and Kindle is a nice touch. This makes the software even more attractive to users who have invested beyond just a smartphone in the Android operating system.
It is also even more useful for those who use a lot of Microsoft Office products, in particular Outlook, which is an astonishingly popular email service. So there are a lot of potential consumers who could find this useful.
What We Don't Like About Mobisynapse mOffice
Mobisynapse mOffice is not always brilliant, unfortunately. While the Amazon page advertises a free app one can use to access all the backup processes, this "free" app cannot function without the desktop app.
The desktop app has a monthly fee. So, unfortunately, the free app does not really count as a free app.
Users have also reported an exceptionally disappointing customer service approach from Mobisynapse, with emails and attempts to contact the company being met with apparent silence.
The app sometimes struggles with basic tasks like processing Excel spreadsheets and sometimes has trouble connecting to Android devices it promises compatibility with.
The backup and restoration features seem to work fine if a subscription is bought, but the other advertised features do not seem to work brilliantly, which are the main features of this software.
PROS
Uses Outlook as a basis for syncing tech
Workflow and calendar optimization
App installation management options from PC
Email, calling and SMS can be used from the computer
CONS
Unresponsive customer service
"Free" app arguably is not really free
Does not always accomplish advertised features
4. Recover (Android)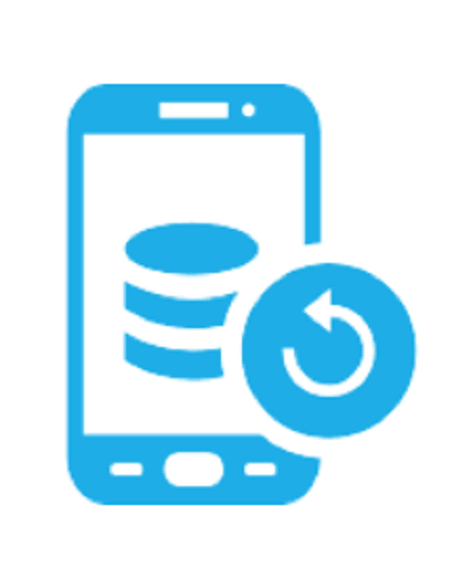 Product Highlights
Recover (Android) is one of a suite of apps available for different recovery processes on various mobile devices.
The main thing that sets Recover apart from the other programs on this list is that it does not focus on running or managing the installation of apps but is purely optimized for retrieving and recovering files from any Android phone.
It also provides support for broken Android devices, retrieving data from a huge range of potential issues you might run into. The files it can recover include SMS messages, images, videos, notes, files, and plenty more.
You can also backup and transfer your data back to your computer and freely select what types of files you want to recover. This feature is coupled with a powerful preview tool that lets you see what files you might be able to recover before you do so.
Features
Recovery of data from broken devices a priority
Boasts compatibility with nearly every Android phone
Loads of different file types can be retrieved and backed up
What We Like About Recover (Android)
Recover (Android) has some great features, and the focus of the program has on multifaceted recovery tools is one of them.
This recovery app has three different ways you can retrieve your data. It offers internal storage recovery, where you can use a direct USB connection to the phone to pull data and run an in-depth scan on the device.
This mode allows for a preview of the data within minutes, before choosing to recover it.
When your phone is broken, the recovery process simply connects, scans, and then recovers all the data it can and stores it onto your computer. This step does not deal with previews or in-depth checks, it just takes all the data possible.
The last recovery mode is one aimed at retrieving data from broken or deleted SD cards. This is a particularly unique feature, as the program uses a card reader connected to a PC to restore all deleted files.
SD cards being reformatted or deleted is a common issue, so this is a great feature to include in this software.
Unlike much of the software on this list, the support team was very easily contactable through email.
What We Don't Like About Recover (Android)
While the above features are great, there are a couple of downsides to Recover (Android). When running the recovery software, not all of the data is restored on all devices.
There is a more limited freeware trial version available, and it is recommended to test that on your devices first before purchasing the subscription.
For example, when some users have tested the products by deleting all the data on a device: contacts, images, files, texts, and more; Recover (Android) was only able to recover the text messages.
PROS
Three different methods of data recovery
Support of SD card recovery (a common form of data loss)
Compatibility with over eight thousand different Android devices
Clean and simple UI
CONS
No extra features outside of data recovery and limited backup features
Struggles with recovering all data
Sometimes recovers only partial data fragments
More aimed at recovery than backup
5. Super Backup (All-In-One)
Product Highlights
Now available in over ten different languages, Super Backup (All In One) provides a comprehensive backup software you can download now from Amazon.
This is the most popular app by developer Quantum4U, which has a backlog of other mobile and PC apps providing fingerprint locking and other optimizing and security features.
Super Backup (All in one) is aimed at addressing backups for lost phones, transferring installed apps, playlists, and personal info to new phones, and addressing potential battery drain issues.
Features
Contacts, SMS and App transfer and backup
Automatic backing up of contacts and SMS
Changing of a preferred backup location on your PC
What We Like About Super Backup All In One
This app is available for free to download and provides a base level of security you might not otherwise be able to get without paying.
It also includes options for scheduling when backup processes will take place, so you do not have to worry about when the backups will happen.
The program has options for backing up apps to an SD card so you do not have to re-download them if you get a new phone, and it has strong backup capabilities for your contacts and SMS messages.
This type of data is typically the most difficult to restore and find when your phone's info is damaged or lost, so this being a priority is a definite plus for the app.
What We Don't Like About Super Backup (All in one)
The central downside to this app is that it requires rooting of your phone for a lot of these processes. "Rooting" is a process of giving a user root control access over certain locked off elements of your Android phone.
While this is not too difficult a process to enact, it may be more than some users want to mess about with their devices. This being a prerequisite for a large portion of the app's functionality is not ideal.
PROS
Good coverage of essential and complex data
Free to download
Scheduling of backups
SD card app backups
CONS
Requires a few different prerequisites processes its competitors do not require
Some users report the app not working fully after a factory reset on a phone
A slightly invasive amount of permissions required on your PC to use the app
6. EaseUS MobiSaver for Android Free 5.0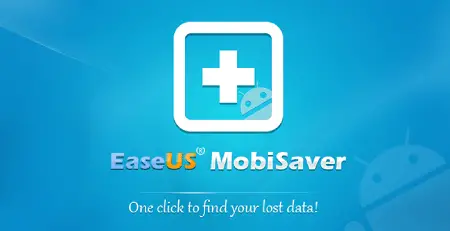 Product Highlights
The final product examined in today's review is EASUS Mobisaver.
Mobisaver is aimed at those worrying about protecting essential data on their android phones, focussing on more obscure and hard to recover data such as call history, contacts and messages.
It covers users that have lost data from accidental deletion, rooting, virus attacks and issues with SD cards.
The app does this with a quick three-step process: connecting, scanning and finally recovering.
Features
Data recovery preview
Retrieval from internal memory and SD cards
Compatible with Windows OS's from 10 through to XP
What We Like About EaseUS MobiSaver
This software includes a very important preview feature that allows you to check the recovered data before you restore it. This helps users decide what to recover and what not to. This is helpful for a whole host of reasons, from being able to manage your data better and only keeping the data that matters to you most.
The app also allows you to export lost data in several different formats, including CSV, HTML, and VCF. These files can be extracted from over 6000 distinct types of Android phones.
What We Don't Like About EaseUS MobiSaver
Many users report that despite being advertised as free on the google play app store, the free trial feature is quite lacking on Android. It does not retrieve deleted files to the size that some want, with a 20MB data cap for free users.
Other users report that some photos and videos, in particular, are not recovered, and there does not seem to be logic as to what is recovered and what is not…
PROS
Rooting not required for all processes
Excellent preview tool
Exporting to multiple file formats
Can restore deleted content from a while previously
CONS
The free version does not allow for more than 20MB of photos restored per day
Retrieves some photos blurry
Sometimes shows undeleted photos in the selection of "recovered" file
Final Verdict
In conclusion, this review recommends MOBILedit. Although it is slightly more expensive than others in the market, it is not marred by installing extra bloatware and pop-ups onto your devices, and actually provides the full services it advertises.