Disclaimer: This post may contain affiliate links, meaning we get a small commission if you make a purchase through our links, at no cost to you. For more information, please visit our Disclaimer Page.
As computer networking has become a standard part of every organization, the need to have a reliable means of moving data from point A to point B has increased. This has resulted in a need for more sophisticated cable systems and the development of the Cat4 and Cat5 cables.
Cat4 is capable of supporting telephone cable and old data systems such as Token Rings. Cat5 can support these, plus Ethernet and Fast Ethernet networks. Cat5 is a much better choice as it meets higher data demands in internet connection. Both cables are outdated within networking systems today.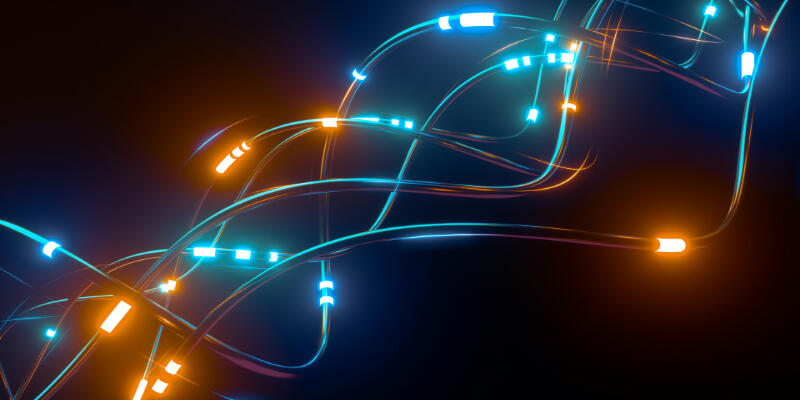 What is Cat4 cable used for?
Cat4 cables are Ethernet cables used to connect devices to a network through an electrical current in their wiring. This specific category of Ethernet cable was produced in the mid to late 80s and is no longer used in new installations of network set-ups.
Cat4 cables were used for Token Rings. Token Ring networks were invented in 1984 and by 1989 communities widely used them to communicate and connect to a network system.
For more information on Token Rings and how they work, you can watch this video here made by the YouTube channel School Of PE.
As the technology developed, these specific cables were used only for telephone connections to transmit voice and data in networks of up to 16Mbps. Even though they were initially invented for Token Rings, this became the cable's wider use.
Cat4 cables are made up of four pairs of UTP copper cables. These types of cables have no metallic shield and are twisted together to create a balanced transmission line.
This reduces electrical noise. UTP copper cables are, even today, the most common use of cables within all Ethernet categories.
Cat4 cables can support 10BaseT networks. As the technology evolved, networking speeds quickly advanced to 100Base T, leaving the Cat4 cable behind.
These speeds became too much for the Cat4 capabilities. Cat4 cables were created as a step-up from Cat2 and Cat3 which could also support Token Ring networks.
As Ethernet networks enhanced, the need for better cables became hugely apparent. Ethernet connections began to take over Token Ring networks in terms of speed and data sizes.
Plus, many more devices can connect to an Ethernet connection as opposed to only four in a Token Ring.
With this rapid growth of Ethernet speeds, other networking systems such as Token Rings could not keep up, meaning that Cat4 and lower were no longer proficient.
This category of cable was introduced just before the rapid growth in technology and just after the great network invention of Token Rings.
Because of this, some older buildings will have Cat4 bases installed. Many tech companies did not foresee the major jump in technology in such a short amount of time.
Therefore, Cat4 cables were installed as the standard set-up for a network connection within some buildings.
With this, Cat4 was quickly became outdated. Even in the late nineties, only seven years after Cat4 cables were released, they became an outdated system. Today, these cables are not even recognized as working data systems. If you have an older building with these bases still installed, your only option is to upgrade to Cat5e or higher.
For networks carrying frequencies up to 20 MHz, Cat4 cables are sufficient. However, it is unlikely to have these low frequencies with the internet that we have today.
After this cable was very quickly superseded by Cat5 in 1995, Cat4 was then used more popularly for telecom communications as mentioned above.
The Telecommunications Industry Association (TIA) and Electronic Industries Association (EIA) stopped recognizing Cat4 as a working cable for networking in the early 2000s.
What is Cat5 cable used for?
Cat5 cables are used to connect devices to networks. They are Ethernet cables, just like the Cat4. Cat5 cables were first produced in 1995 and surpassed the former Cat4 cable due to its better performance and speed. It has a better ability for data connection within internet networks.
Cat4 cables were predominantly used for telecom communications, and with Cat5's newer speeds of 100Mbps, strong internet networking connections were made possible.
This cable can distribute video and telephone signals within distances of 328 feet and it was the first cable to be dual rated.
The invention of Cat5 increased the cable standard for households considerably. It increased the transfer speed for Ethernet connections with the ability to transfer four signals at once.
This cable is suitable for 10Base-T through to 1000Base-T. This is a wide range of networking performance, and it was truly a remarkable product of its time.
There has been an advancement of the Cat5 cable which is Cat5e. There are also Cat6 and Cat7 now, which can support even faster speeds of the internet than both the Cat5 cables.
These higher categories are much more suited to office spaces, as Cat5 is limited to download speeds of only 100Mbps, making it much more suitable for domestic networks.
Cat5 cables are used for devices such as Desktop computers, Smart TVs, gaming stations, and security cameras. One advantage of this type of cable is that it massively reduces 'cross talk' by the twisted internal wires and thicker cover.
This is useful when setting up commercial wiring within buildings as it lessens the interference, making the network connection much more stable. These cables can be used for both data connection and telecommunication.
You will find the Cat5 printing on the jacket of your cable.
This will tell you that you are using a Cat5 connection. However, after the introduction of Cat5e and then Cat6, Cat7, and so on, Cat5 cables are no longer the advised choice. This is because internet speeds nowadays have surpassed 100Mbps. Cat5 cables can not support this speed sufficiently and so Cat5e or higher is the better choice.
With that, some routers in domestic internet set-ups may only have speeds of 100Mbps. Here, buying a cable with Cat6 or higher will not be compatible.
It is important to check what router you have and whether it can support these higher Ethernet networking speeds, or not. If it does not, then a Cat5 cable will work perfectly.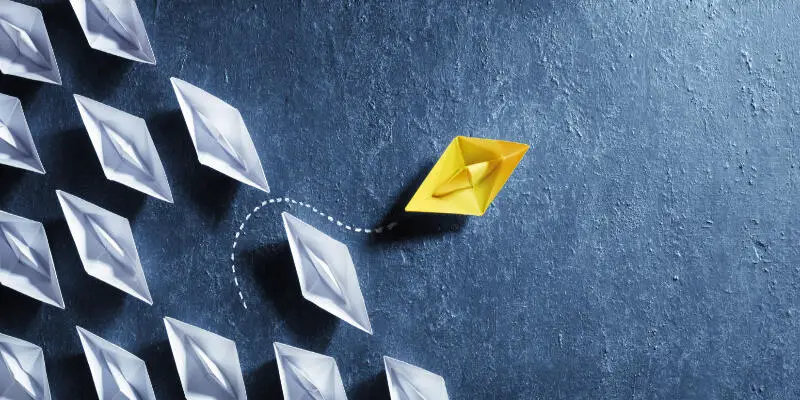 What is the difference between Cat4 and Cat5?
Cat4 cables are of a much lower quality than Cat5 cables. Cat5 has a predominantly higher speed level of 100 Mbps compared to the 16 Mbps of Cat4. This was a significant difference and so it is not surprising that Cat5 quickly replaced Cat4 in the mid-1990s.
Cat4 cabling is rare due to the fast production and superior performance of the Cat5 in comparison. Cat4 has less shielding than the Cat5 cable, and so is prone to more interference and cross talk. Although they both maintain UTP cables with four pairs of twists, Cat4 wires have a smaller diameter than Cat5.
Cat4 can support internet speeds of only 10Base-T, whereas Cat5 can support speeds up to 1000Base-T. With the evolution in Ethernet speeds, Cat5 could support these connections, whereas Cat4 was not.
Therefore, Cat4 was used mainly for phone systems as opposed to networking and data transmission.
When looking at the two in terms of their design, they are quite similar. They both are cables with four pairs of twisted UTP wires. These pairs use one wire to transmit a signal and the other to receive a signal. The difference in diameter size of the wires is key here.
Cat5 cables have a wider diameter of wire, which allows Cat5 to reach much larger distances than Cat4 can.
Ultimately, they are not too different to look at. Visually they appear remarkably similar, even within the cable jackets. They are built up of a similar infrastructure. Yet, their performances are incredibly different.
Cat4 cables can support Token Ring Networks, whereas Cat5 can support Token Ring Networks, Ethernet, and Fast Ethernet.
As the internet market increased and the demand for data grew, Cat5 cables could deliver a much wider range of performance, making them a far superior choice out of the two.
Conclusion
When comparing Cat4 and Cat5 cables, we can see a demonstration of the colossal growth in our technology systems and internet data transfers.
The major enhancements of Cat5 compared to Cat4 paved the way for our future internet speeds and network set-ups both domestically and commercially.