Disclaimer: This post may contain affiliate links, meaning we get a small commission if you make a purchase through our links, at no cost to you. For more information, please visit our Disclaimer Page.
If you love to use your wireless earbuds or headphones with your smartphone (whether you're an iOS or an Android person), you've probably experienced the overly annoying pairing request pop-ups. They always seem to pop up at the worst possible time too.
Well, the good news is, there are a number of ways to get rid of it. These include resetting your Bluetooth Settings, forgetting the device and pairing it again, renaming the device,  pairing it to a second device, or simply resetting the Bluetooth device and the connecting device.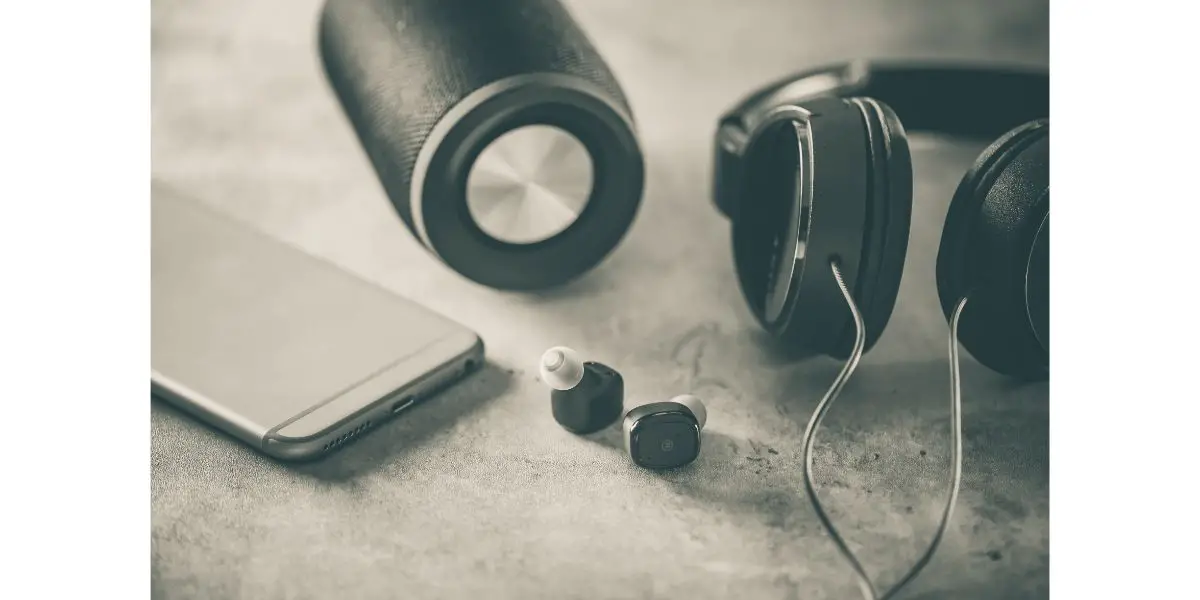 It may sound like a lot but all of the solutions are rather simple. Most of the time, Bluetooth devices work correctly and don't cause pairing requests to pop up on your phone constantly. For those who are dealing with this annoying side effect, we'll walk you through the methods for getting rid of it for good.
5 Potential Fixes to Bluetooth Pairing Request That Keeps Popping Up
1. Forget the Device
Some of these Bluetooth devices, combined with the connectivity of your smartphone, can get pretty aggravating and one of the best ways to get rid of the constant pairing requests is to forget the device and pair it again. This works differently depending on the device you are on.
However, both iOS and Android devices are both capable of forgetting Bluetooth devices that have previously paired with them.
Android
Go to the Settings menu
Select 'Connected Devices'
Select 'Connection Preferences'
Select 'Bluetooth'
Select the Bluetooth device
Select 'Forget' or select 'Unpair,' whichever one pops up
iOS (iPad or iPhone)
Go to the Settings menu
Select 'Bluetooth'
Select the "i" in a circle symbol under 'My Devices'
Select 'Forget This Device'
Select 'Forget Device' to confirm
That's all there is to it with either device. From here, simply give it a little time and see if you continue to have a pairing request pop up on your screen.
If you do, it's a matter of how the device is working with your smartphone and it may turn out that the best way to deal with it is to turn Bluetooth off whenever it's not in use.
2. Reset Your Bluetooth Settings
This is another opinion that's available on either an iOS or an Android device. That means it covers 90% of all the tablets and smartphones available on the market today.
Android
Open up the Settings menu
Select 'Apps'
Select the down arrow with the three vertical lines symbol
Select 'Show System Apps'
Select 'Ok'
Select 'Bluetooth' from the list of apps
Select 'Clear Cache'
Restart your Android Device
Pair your Bluetooth device again, just like you normally would
iOS
Jump on your Settings menu on your iOS device
Select 'Bluetooth'
Forget your current device by selecting the circle with an "i" in the center
Turn off Bluetooth
Press and hold the power button and the volume down button
Restart the iPhone
Return to the Settings menu
Select Bluetooth and turn it back on
Pair your Bluetooth device again
It sounds complicated for either device but it's really quite simple and straightforward. In fact, the longest part is when you restart the Android or iOS device.
3. Try Renaming Your Bluetooth Device
This works rather well, though it may be seen as a little confusing to some.
Renaming the device tricks it into thinking it's no longer on your Android and it will stop sending pairing requests. Whether or not it works on an iPhone is up in the air.
The iPhone 12 Pro used for this breakdown didn't allow for any name changes, so it's possible it only works on older iOS devices.
However, we'll still list the steps that are supposed to let you change the name of a Bluetooth device on your iOS device.
Android
Dive into the Settings Menu again
Select 'Bluetooth'
Select your device
Select 'Device Name'
Type out a new name for your Bluetooth device
Select the Check Mark to confirm
iOS
Open the Settings Menu
Select 'Bluetooth'
Select the little "i" with a circle around it, next to the device you want to rename
Select the name of your device
Type in the new name
Select "Done" on the virtual keyboard
Return to the previous screen to save the new settings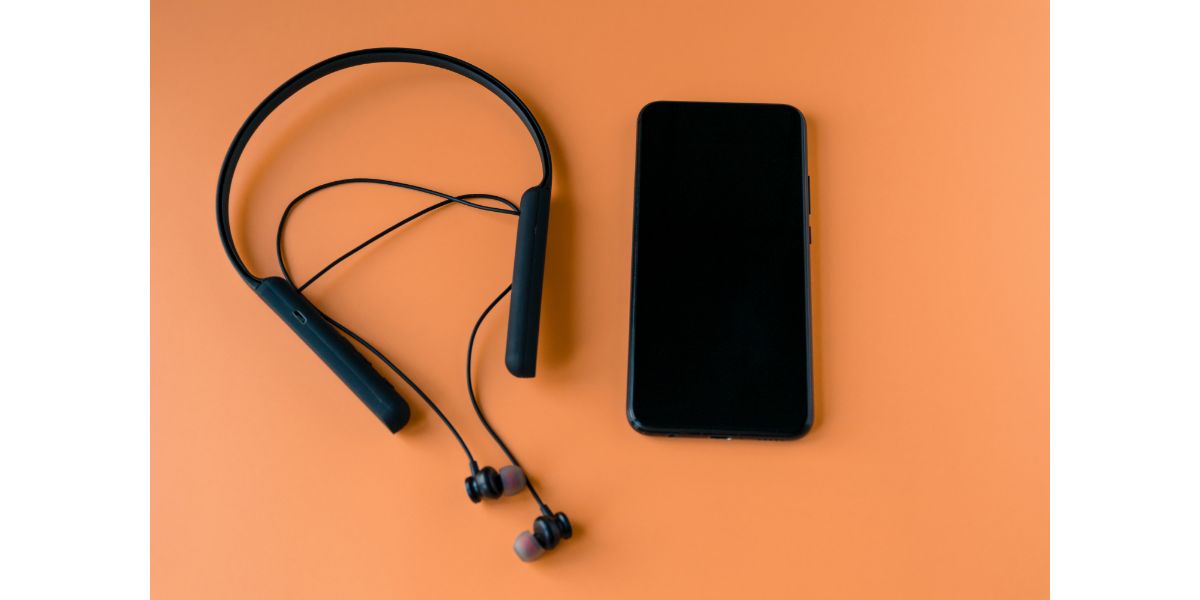 4. Connect to Another Device
What you're trying to do here is get the requesting Bluetooth device to stop requesting to pair with your iOS or Android device. One of the ways that people find very successful is connecting the requesting device to another device altogether.
Specifically, the second device you want to pair it to should be a device that doesn't stay anywhere near you, such as a friend's phone or a device that you can turn off and set in a corner somewhere.
Oftentimes, it tricks the requesting device into sending pair requests to a device that is no longer on or anywhere near the requesting device. The most important thing is, it no longer sends requests to your Android or iOS device.
It really doesn't matter what the second device is, as long as you can connect your Bluetooth device to it. It could be an old smartphone that you no longer use.
Also, in order for this to work, you have to own a Bluetooth device that is capable of connecting to multiple devices.
A lot of the older earbuds and Bluetooth headphones out there will only connect to a single device and they won't connect to another until you forget it on the original device. If this is the case for you, your best option is to simply forget and pair again.
5. Reset Your Bluetooth Device and Smartphone
This is a really straightforward fix and it often works surprisingly well. Since there are seemingly a billion Bluetooth devices out there, we can't tell you how exactly to reset yours. Please refer to your user manual so you know how to reset your Bluetooth device.
As far as an Android or iPhone/iPad is concerned, that's something we can tell you how to do. Android smartphones are pretty simple—just hold the power button until you get the option to power off the device. Do so.
While it's powered off and before you turn it back on, forget the Bluetooth device in the Android smartphone or tablet settings.
Also, turn off the Bluetooth device before you power up your Android. Once the Android has cycled back up, then power up your Bluetooth device and pair it to your smartphone/tablet whenever you're ready.
Resetting an iPhone is a little different, depending on the generation. For iPhone 8s and older, press the power button and the home button at the same time and hold both of them down
. When the power off option pops up, swipe it to confirm.
For newer generation iPhones press and hold both the power and the volume down buttons until you get the power-down option. Power the iOS device off and, just like the Android example, cycle it back up in the same order as the associated Bluetooth device.
Final Thoughts
There you have it, five unique fixes for the incessant (and incessantly aggravating) pairing request pop-ups. Newer Bluetooth devices paired with newer smartphones are less likely to pull this little bit of aggravation on you.
For those who do have to deal with it, however, it's good to know that there are options out there for removing it.