Disclaimer: This post may contain affiliate links, meaning we get a small commission if you make a purchase through our links, at no cost to you. For more information, please visit our Disclaimer Page.
Buying a new computer can cost a lot of money, especially if you want one capable of playing the latest video games. A gaming PC comes with features for those games, such as improved graphics cards and more RAM. While you can use a gaming PC as a regular one and vice versa, there are some different things to consider before buying one.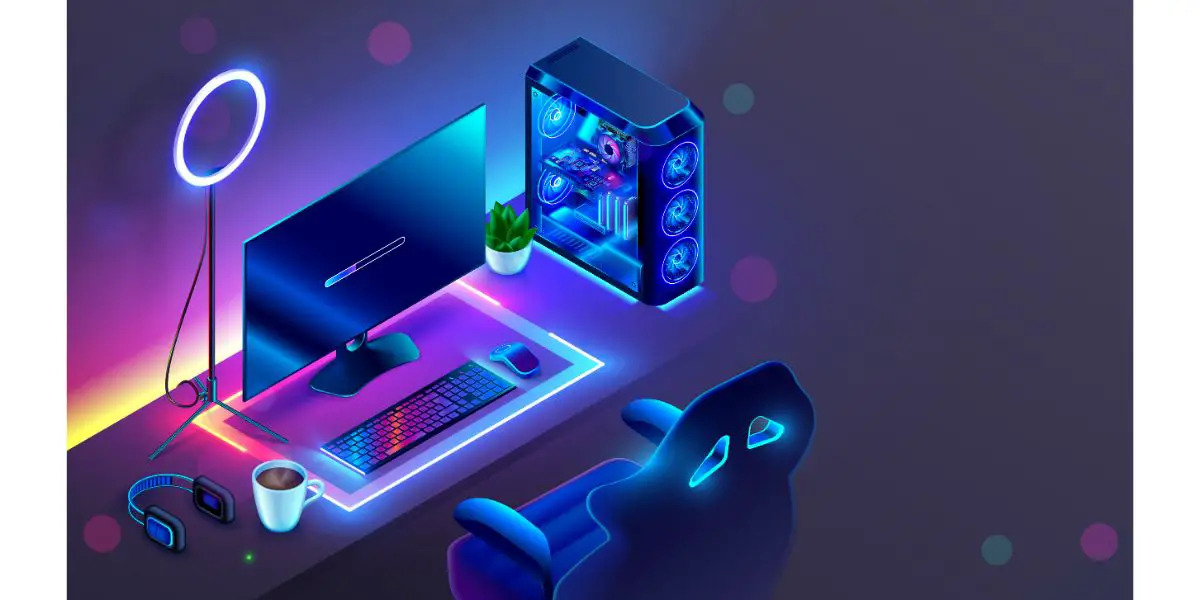 What's the Difference Between a Regular PC and a Gaming One?
Whether you have your eye on a laptop or a desktop, it's a good idea to look at some of the differences between gaming and regular computers. One major difference is that a gaming PC has more RAM, You need more RAM to both run and load games.
Regular computers do not need as much RAM, which may slow down some titles. A regular PC will have a different processor, too. Gaming processors run so quickly that you don't need to worry about lags.
A regular PC usually has a graphics card integrated into the CPU and 4 GB or more of internal memory. You also get a minimum of 256 GB of storage and a motherboard that doesn't need a lot of power to run. They come in a range of prices to fit any budget. Gaming computers are much more expensive. You'll likely pay $800 to $1,200 or more.
You get a better CPU with a motherboard that uses a lot of power and 16 GB or more of internal memory. Gaming models usually have a minimum of 1 TB of storage, too. While you can save money when you build a gaming PC from scratch, buying all the parts can still cost more than you want.
1. Audio Differences
Another thing to consider is the differences in the audio quality. Gaming PCs come with solid built-in speakers that pull you into your games. You won't have any problem using the PC with a pair of headphones to focus on the action either.
Regular computers usually have basic sound systems. While you can hear some sounds, you will usually find them a little too quiet. Playing games on a standard PC may even require external speakers.
2. Size and Weight
Many video game enthusiasts choose gaming laptops because they can use them on the go. While a standard laptop is fine for playing King games like Candy Crush Jelly, it won't do as well as games like those from the Halo franchise.
With a gaming laptop, you can attend LAN parties and play online multiplayer games with your friends. They are easy to use inside and outside, though you may want to consider how long the battery lasts before you buy.
3. Cooling Fans
Have you ever tried to play a game on a regular PC before? You probably found that it released a lot of heat. Regular computers have built-in fans that help them stay cool and keep the internal parts from getting too hot. Depending on the games you play, you might have some success with a basic PC.
For modern games, you need a gaming computer with a better cooling system. One of the big differences between the two is that gaming models have cooling systems made of tubes and fans that keep the temperature down.
4. Operating System
The right operating system (OS) helps you do more with your computer. Windows often offer free updates that you download from the web. As long as you have an older Windows OS and an internet connection, you can easily update your system as changes become available. Linux is popular with some gamers, too.
It gives them more options to upgrade and customize their systems. Not as many gaming computers use the Mac OS from Apple. This OS costs more, and it often prevents you from syncing your PC to other devices unless they also come from Apple.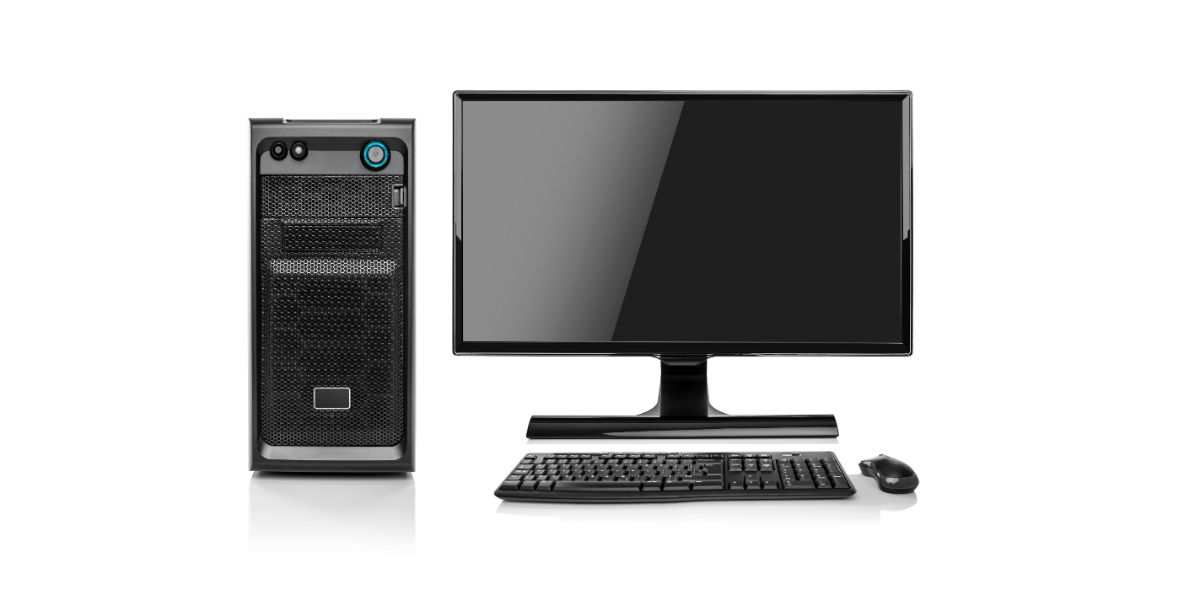 Can a Regular PC Be Used for Gaming?
Yes, you can use a regular PC for gaming, but you should be aware of some limitations. Most mobile games you play on your phone or tablet work just as well on a standard PC. Feel free to work your way through the levels in one of the Candy Crush games or make dishes in Diner Dash.
You should not have any problems playing Facebook and social media games, either. If you want to play some of the newer games with advanced graphics, you need a gaming PC.
Minecraft is one of the most popular games available today. It lets you explore a large world as you build things and find resources. It is available as a PC game that works on most regular computers. The problems you experience become evident when you upgrade to games like Red Dead Redemption.
Not only will the game run slowly, but you will find that the graphics don't look as good as they did in the trailer. It can take a lot of time to open and load the game, let alone play it. If you're a fan of Steam and other apps that let you download games, you should invest in a gaming PC.
Can a Gaming PC Be Used as a Regular Computer?
Do you keep thinking about buying a gaming PC but worry that you won't get much use out of it? You should know that you can use a gaming PC in the same way you would a regular computer. Both types of computers come with a web browser that lets you surf the web and a solid OS.
You can stream movies through your favorite apps and download apps that let you edit documents, handle projects for school and work, and keep track of your notes. You'll have no problem doing the same things on a gaming PC that you would do on a regular PC.
As gaming computers cost a lot of money, you need to make sure they are worth your money. A good way to see if you would benefit from a gaming PC is with a look at the overall pros and cons.
5 Pros of Gaming Computers
1. Faster Speeds
While there are many reasons to buy a gaming PC, one of the biggest is that it gives you the faster speeds you need. Are you tired of clicking on a game and waiting five minutes or longer until it loads?
Maybe you have no problem loading a game but find that it has a lot of lags and your response time is slow. Gaming PCs can hit speeds of more than 60 FPS. You'll love how fast games load and how little time you spend on the main menu and loading menus. Get ready to move faster through your games, too.
2. Better Graphics
Have you ever watched a game trailer and fell in love at first sight only to find that the game doesn't look as good on your PC? A big reason for this is that your regular computer has a basic graphics card.
While it's fine for watching videos and playing some games, you need a better graphics card to recreate the thrill of game trailers. A good graphics card can also improve your streaming experience because it makes colors appear brighter and more vibrant.
3. More Games
Another advantage of buying a gaming PC is that it gives you access to more games. Steam is a popular website that lets you create an account and find tons of games. You can access your account through the website or the app.
While some games are free, you need to pay for other games. Steam dmay not work well on regular computers and can limit some of the games you download because your PC lacks memory. A gaming PC also allows you to find games from other websites as well as play indie games from independent developers.
4. Tons of Mods
Many gamers prefer gaming computers because they can modify them in so many different ways. Do you want new lights that flash and move as you play? It's easier to install RGB lights than you might think. The same lights work on both desktops and laptops. If you want an easier way to play, connect a gaming mouse.
These mice have ergonomic designs that reduce the discomfort you feel when gaming and help you more easily reach your controls. You can also snag a gaming keyboard that you customize to make certain keys correspond to specific actions.
5. Backwards Compatible
Gamers love consoles that are backward compatible. This allows you to play games from past generation models on a new console. The Wii U allows you to play some Wii games, while the Xbox One, Series S, and Series X all work with previous Xbox titles.
With a gaming PC, you always get backward-compatible game access. If you buy a game for one computer, the chances are good that it will play on a PC you buy later. When you have a game app that keeps copies of past downloads, you can download a new copy when you invest in a different gaming PC.
4 Cons of Gaming Computers
1. Lots of Upgrades
Don't buy a gaming computer with the expectation that you can use it for years. Technology changes and evolves so rapidly that the PC you buy this week may become outdated within a few months or by this time next year.
Developers use that new technology when they release games, which can make it impossible for you to play them on an older computer. The only way you can keep up with the latest technology is with new upgrades. Those upgrades can cost a lot of money.
2. There's a Learning Curve
It often seems like once you use one computer, you can use any computer. This isn't always true of gaming models though. They often have a steep learning curve that can take a while to master.
You need to change the way you use the keyboard and mouse to work your way through the games you played before. Gaming PCs also have features that you may not know how to use. Make sure you get familiar with the computer before you run out and spend a lot of money on new games.
3. Game Selection
While gaming computers help you find more games and save money, you should know that not all games are available as computer titles. Microsoft has a good history of simultaneously releasing games for its Xbox consoles and computers.
Even if a PC game isn't available on release day, it should come out within a few weeks. You won't have as much luck with titles from Sony. Not only does Sony have some games that are exclusive to PlayStation consoles, but some of its games only come out for computers months later.
4. More Expensive
Not everyone can afford to spend much money on a new PC. Go into any computer forum and ask for help choosing or building a PC. You'll likely get responses from people who recommend individual products that cost more than you want to spend on the entire computer.
Even a basic gaming laptop from a brand like Dell can sell for $800 before you add any other features or parts you need. Buying one that can handle all the games you want to play and your daily tasks can easily increase your cost to $1,200 or more. You can get a regular PC for a fraction of that price.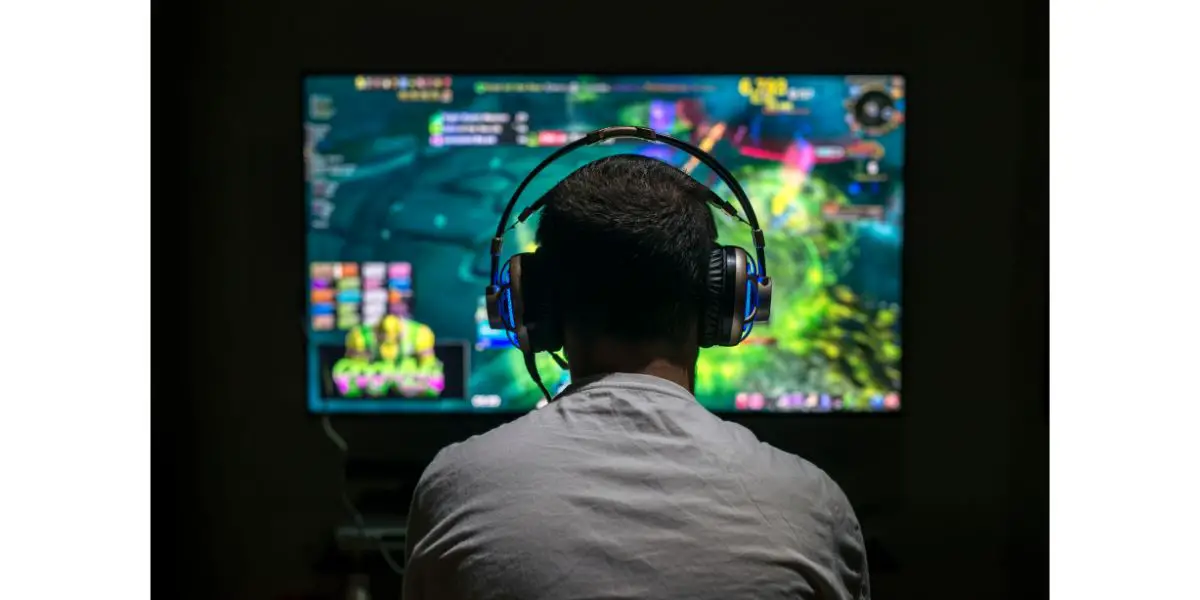 Are Gaming Computers Worth It?
Looking at whether gaming computers are worth it comes down to your needs. The common reasons to upgrade to a gaming PC include you need more disk space and your old PC can't keep up with the games you love.
Most of the PC games on the market today require Windows 10, a minimum of 12 GB of free space, and an improved processor. If you have a PC with an older version of Windows and/or don't have a lot of free space, consider upgrading. Some of the other reasons that make a gaming PC worth the money include the following:
You have an older PC that makes a lot of noise when you try to play games.
One or more new games are coming out soon that require better specs than you currently have.
You want to play games without waiting a lot of time for them to download, install, or play.
Don't forget that upgrading your PC later is easy. Instead of spending a ton of money on a new gaming computer, you can replace the graphics card or processor. Some of those replacements will make your old PC run like a brand-new model.
Remember that most gaming PCs are also compatible with virtual reality (VR) devices and games. Whether you want to explore a world with zombies around every corner or you need to exercise from the comfort of your home, you'll find one or more VR games that work with your gaming PC.
Conclusion
You can easily use a gaming PC for anything a regular PC can handle, but it's not as easy to use a regular PC for gaming. Regular computers often lack the processors, graphics cards, and memory that modern games need. A gaming PC is your best option if you love gaming, can afford to spend more and want to customize your computer.